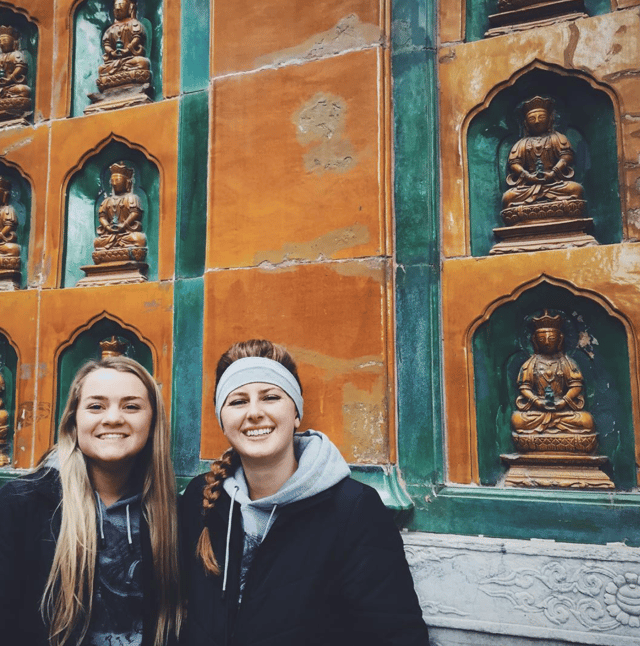 We've got all the tips you need to make a notebook full of all the future adventures you've yet to take. It sounds super cheesy but my favorite souvenirs I bring home from my trips are my journals. I try to write down little quirky things that remind me of details that I would have forgotten or can't see in the photos I took.
But you shouldn't just write about the places you've already been! What about the vacations and adventures you've yet to take? I know you know how to make a bucket list, but how about a bucket list journal you can keep adding to for years to come? Imagine being able to flip through your bucket list journal and slowly see each one of your countries get crossed off? Think about doing a gap year and crossing off 10 or 11 countries in one semester!
Need a little more info on what a gap year actually is? Check out how you can live abroad and vacation in Europe during your gap year with ILP right here!

Here's how to do just that — Leave space for open ended questions (and room for pictures!) once you actually make it to Finland, but until you go, start your journal with these ideas:
Map It Out
Why Do You Want To Visit?
Plan Out Your Menu!
Think About The Weather
What Do You Wanna Buy?
Map it Out
You gotta know where you are starting, right? Print off an outline for you to color in or freehand a map your ideal countries. Or make a list of places by continent. Conquer Europe, then move onto Asia before heading down to Australia. List countries, or cities, or capitals…whatever strikes your fancy.
I like the idea of having a way of recording when you visit. Maybe color everything in red for the year 2016, or put a date on each country after getting home. Or color in each country's flag once you actually go and see it for yourself.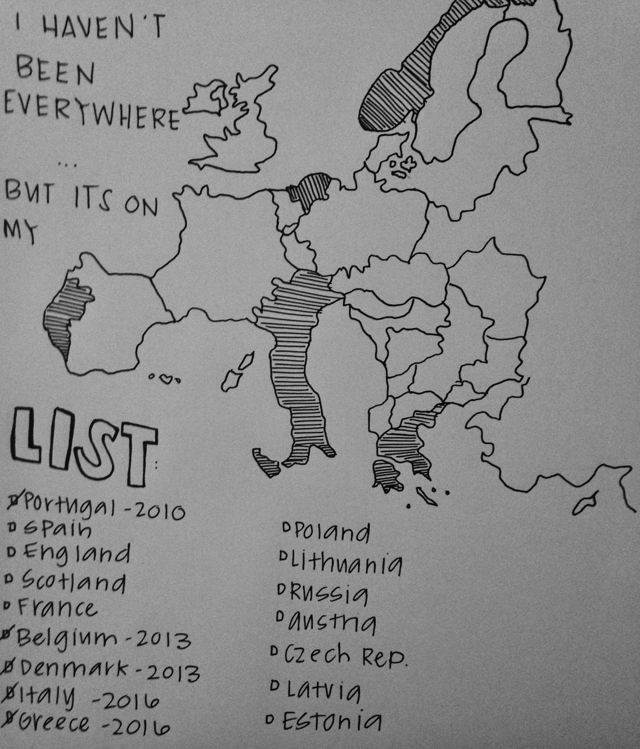 After your first pages or so are all mapped out (haha literally) designate a page for each country that you can add to using these ideas:
Why Do You Want To Visit?
I know you haven't made it to London yet, but that doesn't mean you don't know what you'll want to do once you get over there! Print off pictures or make a list of things to see on your weekend in London…things like seeing Buckingham Palace, having a cuppa English tea, seeing the Queen and taking dozens of pictures of Big Ben, you know...London stuff.
Sketch out your ideal itinerary and why you want to visit — Are you dying to visit Platform 9 3/4? Or always wanted to once you saw "The Parent Trap?" Write them down! Make space at the bottom for a few polaroid pictures and ticket stubs to add the minute you get back home.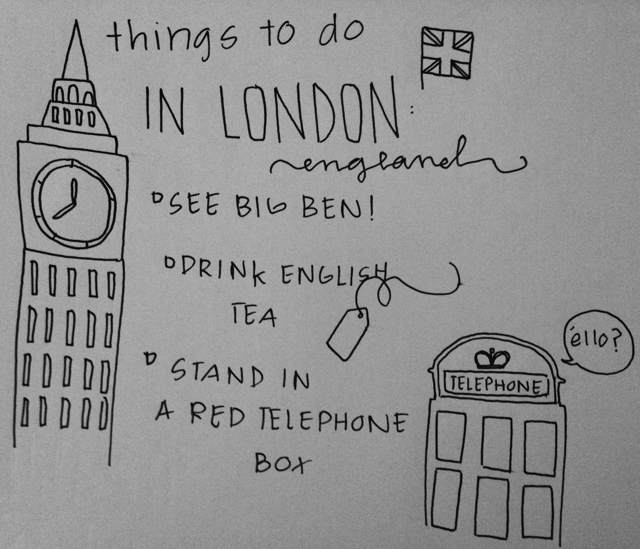 Plan Out Your Menu!
Instead of just a blank page that says "Visit France", doodle a map of Paris and the Eiffel tower and outline your ideal lunch there. Now's the time to dream, and dream big. Maybe you want to snag an entire box of macaroons or have dreams of sitting on the Seine while eating crepes?
Food is a big part of travel- make a mini edible bucket list as you go along! Write down what you think your favorite foods will be and compare the list when you actually go. Or check out some of these other journal prompts for more ideas.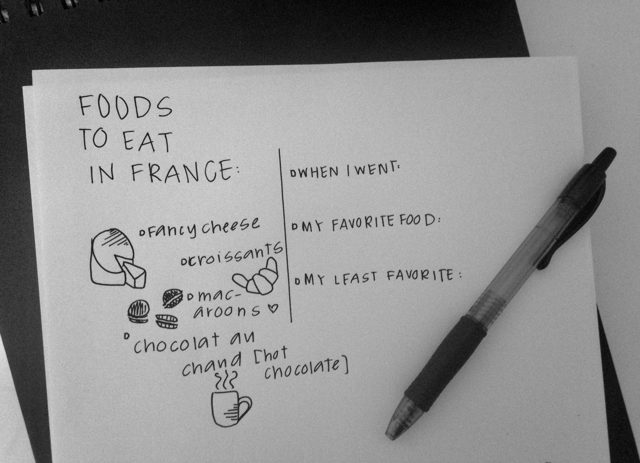 Think About The Weather
Think about making a mini packing list for your vacations. If you want to spend Christmas in Austria, don't forget to pack Santa hats. Or if you want to recreate the same picture on every beach you ever go to, you better pack the same swimming suit. You can add a couple stickers or doodles about the weather, especially if it's something your not expecting.
It actually snows in China and can get pretty cold in Mexico. Who knew?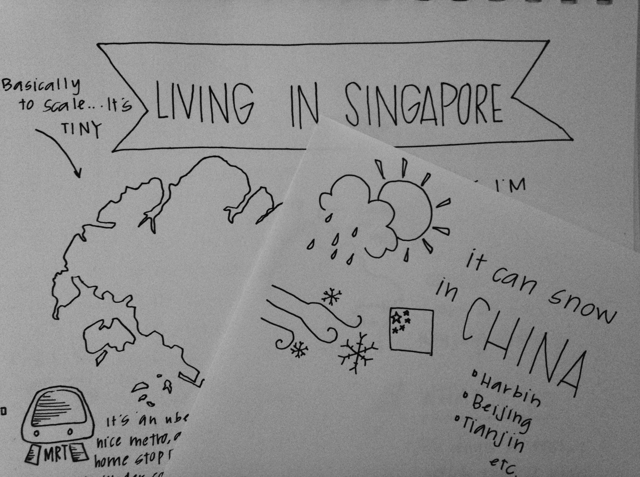 What Do You Want To Buy?
While Instagram stalking Iceland (we know your secret), jot down what things you want to buy while you are there. Or who you want to travel with. Solo travel and group travel are two totally different trips to take…and bringing your dog along is a whole other adventure
! What countries do you want to visit by yourself or with friends? Which ones are you saving to see with your spouse?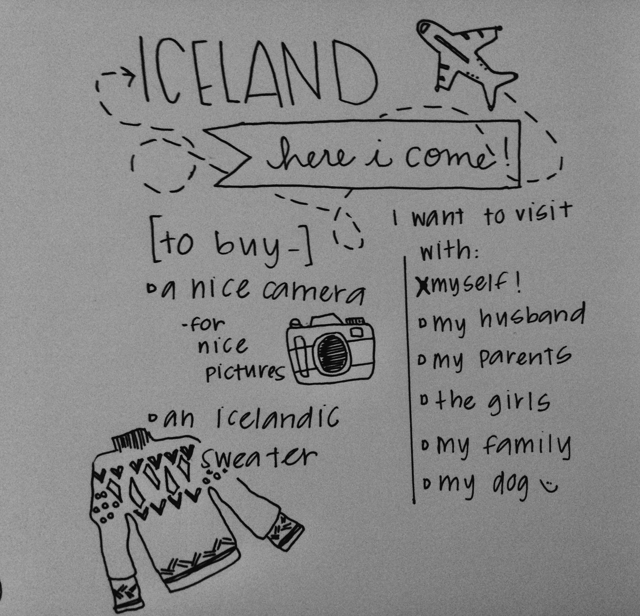 As you go along, you'll figure out a format that works for you. Do some research and write down some facts about China to add a little more detail to your page before you actually go and visit. Print off pictures from the internet, trace maps, go to art supply stores and get adorable stickers to add to each page. Look up "travel bullet journals" on Pinterest for inspiration. Photocopy your passport for stamps, or rely on ticket stubs and pamphlets to glue in to make a collage journal and avoid writing! Do whatever works for you.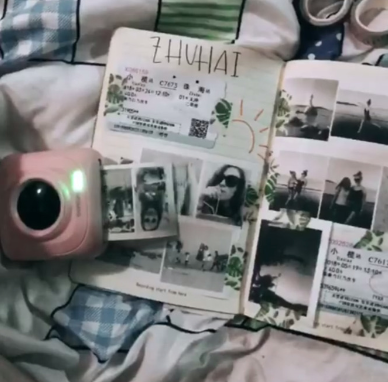 If you are looking into bucket list journals, you probably have a pretty long list of countries you'd actually like to visit…am I right? Think about living in a foreign country and vacations to other cities and countries for a semester! ILP has schools in China, Poland, Thailand, the Dominican Republic, Mexico, Russia, and Romania (and more)! That's a lot of places to cross off, right?

Get more info about International Language Programs here and learn all about how your program fee covers your flight, housing, food and more for your whole semester. Then, come fill out an application — when you do, you'll get in touch with an ILP representative who's volunteered with us before and can answer all of your questions: