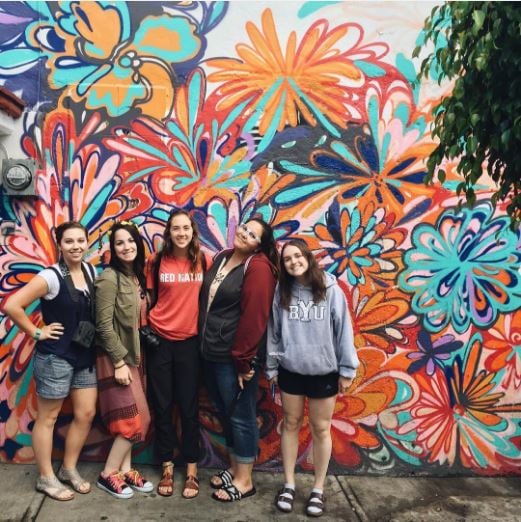 When traveling the world, there are some things you have just have to experience. Check out our tips and don't miss out on these awesome experiences.

International Language Programs sends volunteers around the globe to live and make a difference in local communities abroad. If you talk to any of our past volunteers (you can actually schedule a call to talk to a representative and ask questions here), they will all tell you to do as much as you possibly can during your semester abroad. Four months goes by quickly, and the more you take advantage of your free time, the greater your experience living abroad will be.
Here's some ideas of things to do to make sure your semester abroad is complete:
Try new food
Order something random
Ask a local where to eat
Make your own meal
Visit a farm
See the top sites
Go off the beaten path
Take the public transportation
Get out of your comfort zone
Say hello in the native language
Keep a journal
Buy something meaningful
Take pictures
Record videos
Send post cards home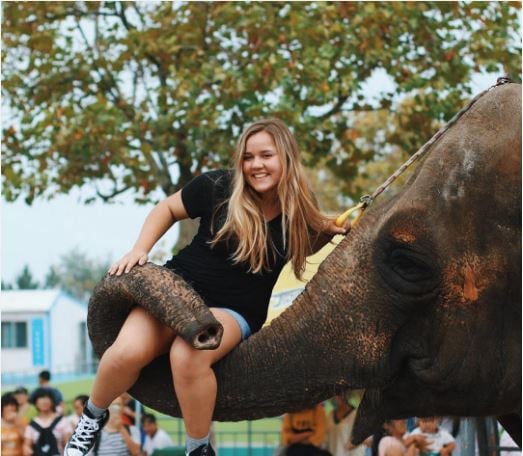 Food
Try new food. If you are spending the time to travel to a new place or country, take some time to try a few new dishes. Get a better feel for their culture by eating their foods and bypassing the McDonalds you saw down the road. I have been able to try so many new delicious dishes that I would have missed out on if I didn't broaden my taste buds and try new types of food.
Order something random. You have to do this at least once. It may turn into a laughable experience, but it is so much fun. Instead of trying to read the menu or just pointing at pictures, pick something random and order it. Who knows, you could order something weird like a platter of chicken feet on accident, but you also might order something surprisingly delicious.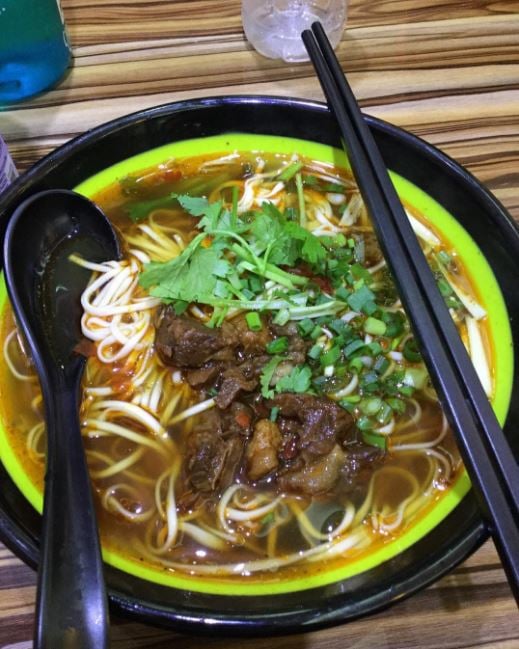 Ask a local where to eat. Heading to a new city? Try chatting with some locals and ask them where a good place to eat is located. This may involve some charades if you don't speak the same language but can end with you eating in a super cute restaurant that only the locals know about.
Make your own meal. One of the coolest things about traveling to new countries is going to the grocery store. If you are staying in a hostel or hotel that doesn't have a kitchen for you to cook your own meal, purchase something that you can eat right away.
Visit a farm. Now you might not have time to do this every time you travel to someplace new, but if you are going to be spending an extended amount of time there (like you would as an ILP volunteer living abroad for a semester), check out a nearby farm. Many past ILP volunteers have been able to go apple or cherry picking at nearby farms. Ask around and see if that opportunity is available.
Explore
See the top sites. When you're deciding where you want to travel, generally you pick a country based on a specific, and usually famous, place you want to see. For example, I want to travel to Paris so I can see the Eiffel Tower and visit The Louvre. Definitely don't miss out on these incredible places (no matter how touristy), but make sure you explore other aspects of the places as well.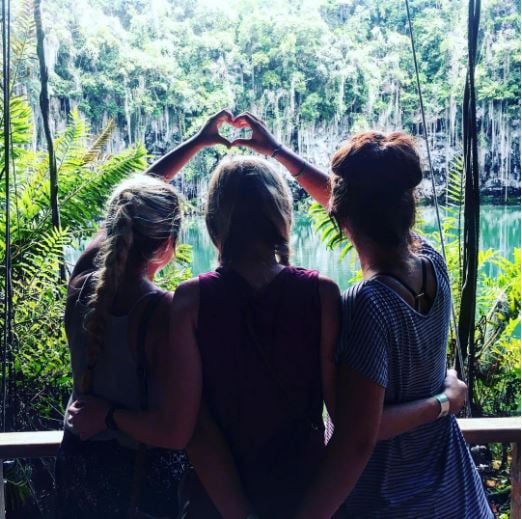 Go off the beaten path. Wander around the city near your hotel or even get off at a random metro stop and explore the nearby area. Don't forget to check out many of the beautiful nature spots right outside the bustling cities, such as this national park near Zhongshan, China.
Take the public transportation. Before traveling abroad, I was kinda freaked out by the thought of taking public transportation. Truth be told, I only ever used a car growing up. But, soon, I was in Kiev, Ukraine, facing my fear and using public transportation multiple times a day and guess what, it was awesome. Now anytime I travel, I love figuring out the bus and metro systems.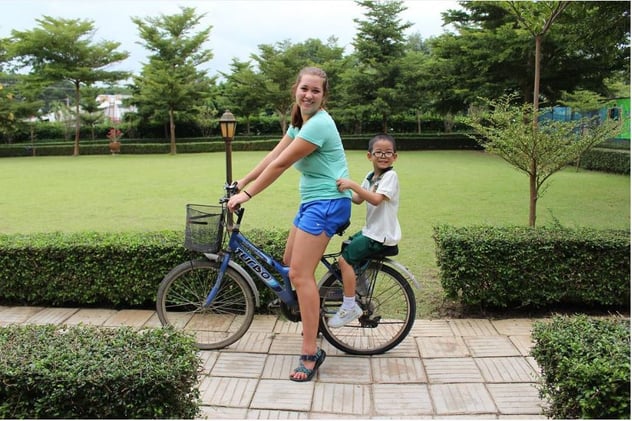 Get out of your comfort zone. This is a must! Don't be afraid to experience new things and do fun activities. Whenever an opportunity arises, get out of your comfort zone and take it. Ride the elephant, eat the bug, and have the time of your life exploring new places. Some chances you only get once.
Say hello in the native language. Learning a few phrases in the language of the place you a traveling is a huge bonus. Avoid being that "rude American" and try to speak in another language. Even if you aren't pronoucing it perfectly, many times the natives appreciate the small effort. Start by learning how to say hello!
Document
Keep a journal. One of my biggest regrets is that I didn't keep a journal while I was living Ukraine. Thankfully, I learned my lesson and now every time I travel, I make sure I bring a journal. Journals are so fun to go back and read about the different adventures that you had.
Buy something meaningful. Sure you can go to any souvenir shop and by the same key chain as anyone else. ORRRRR you can buy something a little more meaningful, such as artwork or anything that brings back a memory for you.
Take pictures. Don't forget to document your adventures with a few pictures! Be aware and make sure you don't spend all your time taking pictures and miss out on truly seeing and experiencing a new place, but a year later when you want to reminisce, you'll be really glad you have them.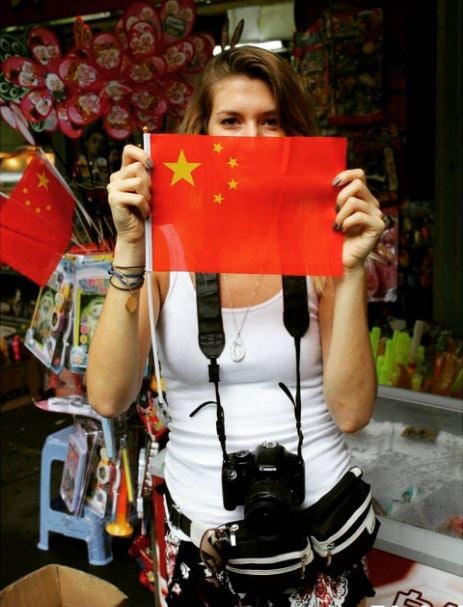 Record videos. This goes hand in hand with taking pictures. While you're seeing an incredible mariachi band playing in Mexico or zip-lining through the jungle in the Dominican Republic, take a video and remember those moments forever.
Send post cards home. Another great way to document your trip is with post cards. When I was traveling across Europe, I sent my parents a few post cards. I told them about the fun things I did that day, told them I missed them, and whoosh, sent it off. Once I got home, my parents gave me all the postcards I had sent them and now I am able to look back at them and reminisce about where I found that particular post card and all the fun things I did that day.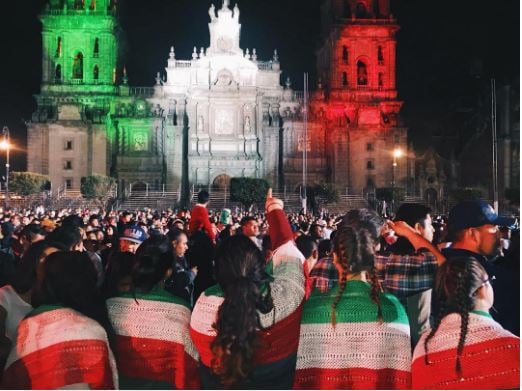 Ready to travel abroad and have the time of your life exploring new places and experiencing these fun things, but have a couple things holding you back? We've put together the top 10 problems keeping people from actually doing a semester abroad and how to solve them. Get your free guide by clicking the button below!