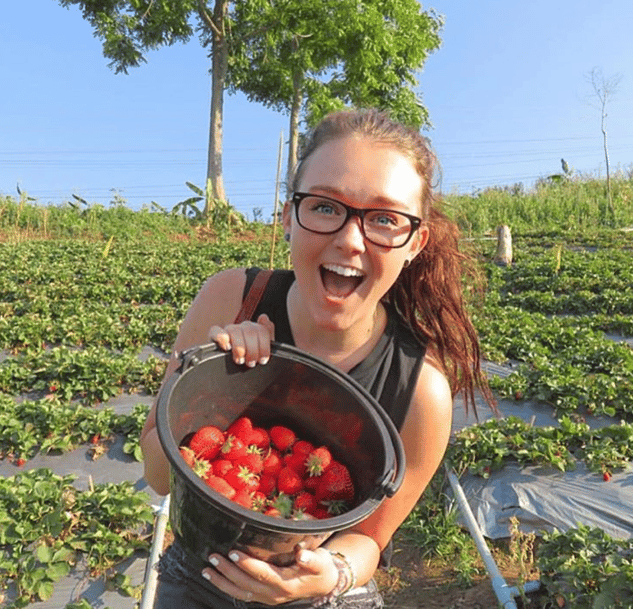 Hey ILP Volunteers traveling in the spring months — you should look into going strawberry picking in your country! Obviously, this is only an option for when strawberries are in season, but don't worry if you are visiting during other times of the year. There's got to be other fruits and veggies you can try your hand at harvesting in the other months. Even in our Eastern Europe countries (that's you — Ukraine, Russia, Lithuania, Romania and Poland) you can have the chance to go berry picking once things warm up. It's also quite popular to go in China, Thailand and in Mexico and is just as adorable as it sounds. There are lots of companies that let you pick for them, or maybe you can tour a field and do some picking as part of the package. Or perhaps you'll be riding your bikes past a field and ask to do your picking right then and there…obviously it will vary depending on where you are in the world. But there are some things that you have to keep in mind no matter what country you go picking in!
WASH THE BERRIES
This is in capital letters for a reason - you have GOT to wash the berries properly after they have been picked and before you eat them.
I REPEAT. WASH THE BERRIES
I know they are beautiful and tempting, but don't skip this step. These berries fresh from their fields (which could be covered in nature's natural germs or sprayed chemically), well, they've just been picked and probably are covered with invisible little nasties. This is especially important as a foreigner because your stomach isn't as familiar with another country's foods so you're more susceptible to feeling sick. (These beauties are from a market in Poland; who would have thought?!)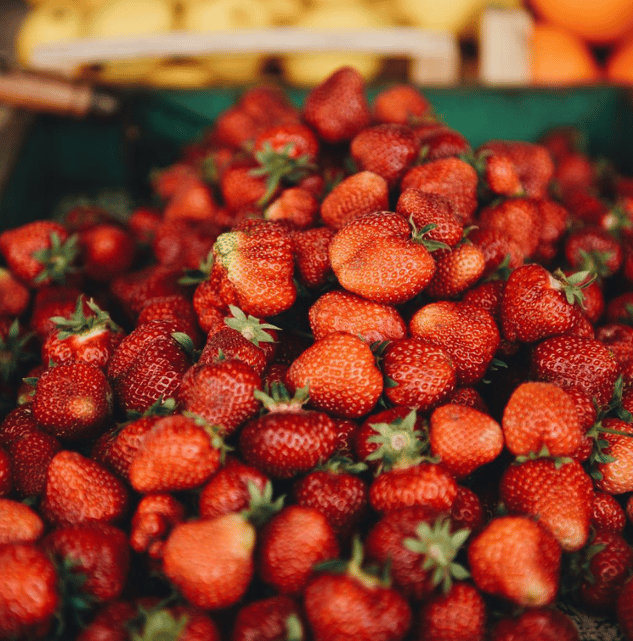 Wash 'Em The Right Way!
Remember how you can't drink the water in this foreign country you are living in? Yep, that applies to eating things that have been washed with the water you can't drink. There was a group vacationing in Yangshuo, China (an amazing vacation spot, if you didn't know) who all ended up with food poisoning because their berries weren't cleaned with purified water. No good! You have got to clean your fruit (and any other fruit for that matter) with purified or boiled water before eating!!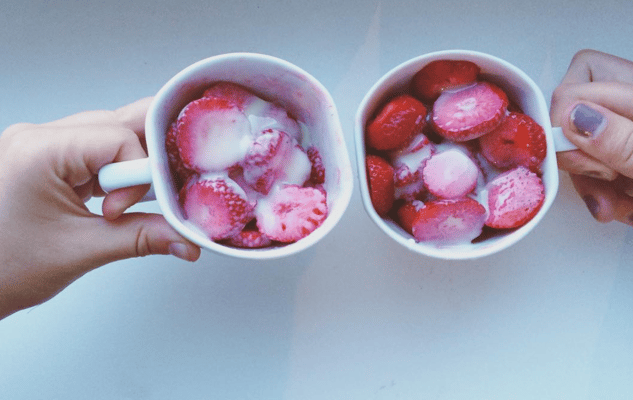 Okay, now that we've gotten the whole safety first thing out of the way, talk to your Local Coordinator and search online for places where you can pick your own berries and eat them (after washing them correctly, of course). Eat 'em right out of the bowl, or mix with yogurt. Head to your local bakery and top some scrumptious pastry with them. Get an ice cream cone and eat your berries with ice cream. In Thailand they have a thing for putting sweetened condensed milk on pastries and I think you should give it a try on your fruit, too. I'm sure you won't have any trouble with that part of the picking process.
Need more hidden gems on what to do on your travels? You've found the perfect place! ILP's blog is chock full of favorite vacation spots and tips only the locals know about. And if you have a few more questions about how amazing Lithuania or if you should go Mexico or the Dominican Republic, or what life is like living in Russia (and other things like that), we can help too - come talk to someone who's been in your shoes by clicking that button right there: