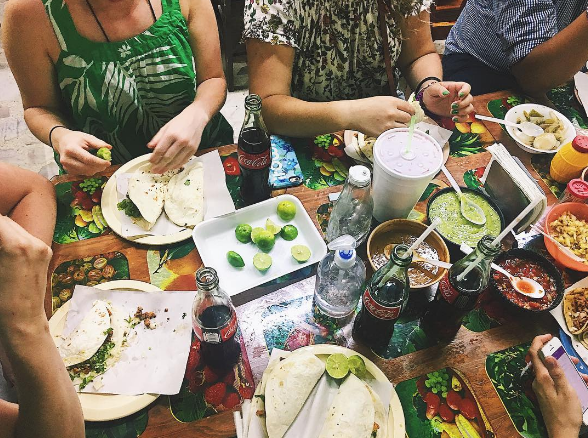 Traveling abroad is one of the coolest things you can do. You get to experience new cultures, meet new people and try new foods. While trying new foods is fun, when you're living in a foreign country for an extended period of time it can also be one of the biggest challenges because you're giving up the comfort of your familiar meals. Learning to adjust to the new food is key to making your experience more enjoyable.
Let's face it. Humans are creatures of habit. They tend to like the food they grew up eating the best and a familiar meal also provides us comfort and relieves stress. It doesn't matter what country you are coming from, food in a new country can be challenging simply because you're not used to it (despite whether you like the new food or not). ILP volunteers tend to struggle a little at the beginning of their semester, but find ways to adjust. Check out what a daily life of an ILP volunteer looks like here!
When you're volunteering for a semester in a new country, it's really important that you take the time to learn about the food. They will have foods you are completely unfamiliar with, foods that are familiar to you, but prepared in ways you've never seen and foods that you are familiar with that you will take comfort in.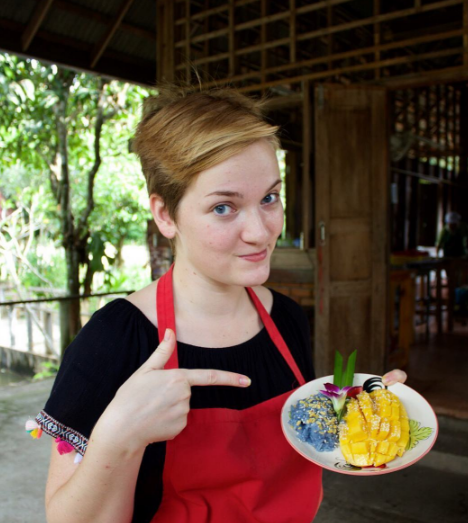 While the beginning of your semester abroad is usually the hardest, if you follow these steps you will be used to the food in no time!
Embrace it
Start out slow
Don't be afraid
Keep an open mind
Indulge in comfort every now and then
Embrace it
Food is a big part of most cultures and can be a great way to connect with the locals. Instead of constantly seeking out familiar fast food places like McDonalds, ask the locals for the best restaurants! The locals will show you and your ILP group to the places that have the best native food with the best reputations. Not only will embracing the food earn you points with the locals (and who knows, you may get some new friends), you will also be surprised how many of these new foods you're trying turn out to be what you're missing when you go home.
Start out slow
When you first arrive, don't feel like you have to dive in head first and order the most extravagant thing on the menu that you've never heard of. Dip your toes in first and order whatever is most familiar to you. Build yourself up a little each time and try new things. Soon you'll be ordering that extravagant thing and loving it!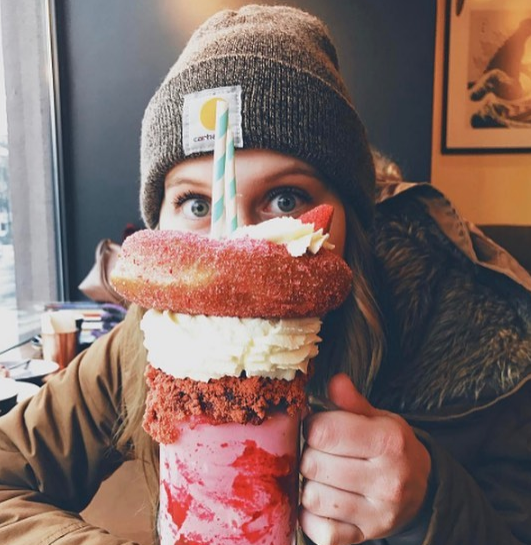 Don't be afraid
Trust me, I get it. Putting food in your mouth when you're not exactly sure what it is is scary. If you're an ILP volunteer, you're provided 3 meals per day and you likely aren't going to decide what's being served to you. Food in all countries looks different and it's not always a bad thing. Just because something doesn't look like what you'd eat at home, doesn't mean it's not absolutely delicious. Close your eyes and give it a try. If you don't like it, don't order it again! I've found some of my favorite dishes this way.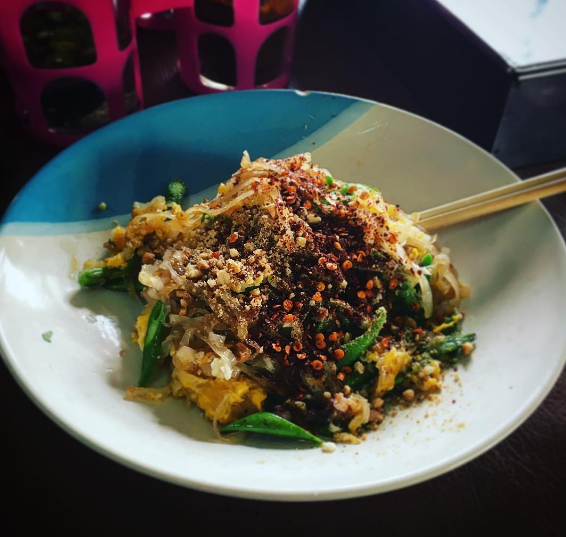 Keep an open mind
So important! Don't ever judge something by the way it looks. You don't want to offend someone by turning your nose up at a dish they spent time making for you. Even when it's hard, try it! You don't think you like fish at home? Why not give it another try? I've heard so many volunteers in the Caribbean say, "I didn't like coconut before but I love it here!" You may actually find you like the way they prepared it and it will change your mind completely about the food.
Indulge in comforts every now and then
It's important to maintain a balance of trying new foods and indulging in your comfort foods. It's also important to keep sane and go back to your roots and each some food from home. Here's a hint for you when your packing to go abroad...bring some food from home with you!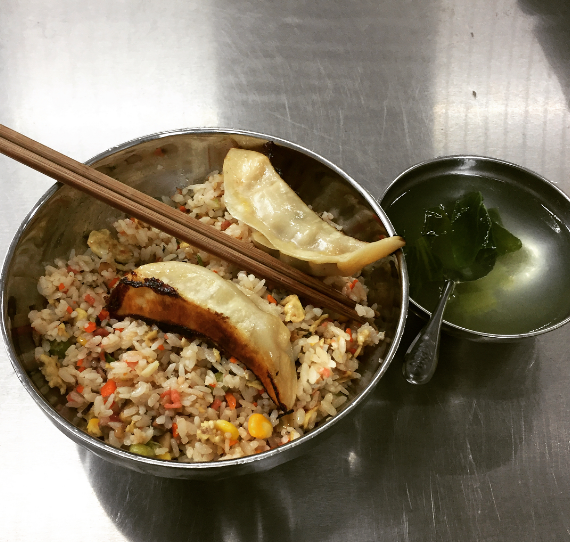 Don't let new food overwhelm you. The more you dive into the culture and try new things, the more "normal" it will start to feel to you.
---
Are you're dreaming about volunteering in another country, but always seem to have something come up? From boyfriends to housing contracts to being able to defer from BYU-Idaho, click below to see how you can overcome all of these obstacles and volunteer abroad with ILP!
You can also check out our ILP Instagram or click here for some more travel tips!