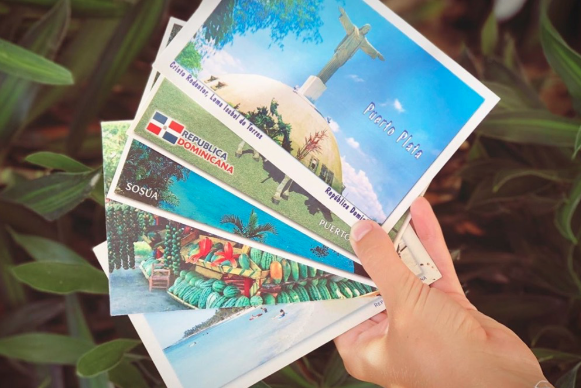 Send a postcard to yourself on your trip and come home with a journal? We're in.
If you're not much into sitting down a writing a typical journal but want to remember all the rad adventures you have on your trip, this postcard journal is for you.

Pst: Think about having a whole postcard journal about an entire semester abroad? ILP can help you get on that semester abroad and give you ways to help you out while you're abroad.
We'll break down this whole process to make it easy-peasy.
What Is A Postcard Journal?
Honestly, it can be whatever you want it to be — if you just want to collect postcards with no text, you're good to go. Or you can write a message on the back and summary of what you did in that city to look back on years later.

You can even staple postcards into an existing travel book or journal to add some images to all the things you've written. Really, we're just using postcards to help you remember your trip.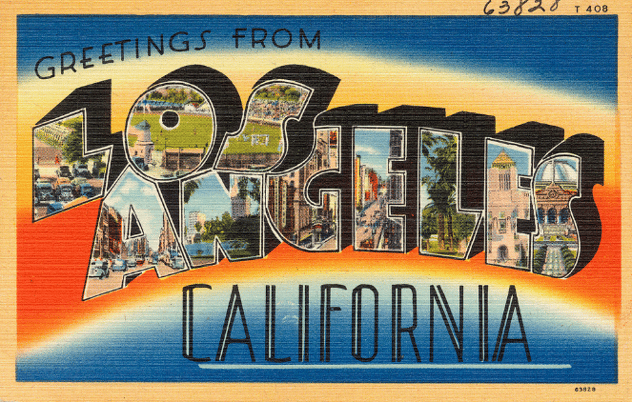 Why Use Postcard?
Postcards are so small and slim that they will barely take up any room in your suitcase which is good if you're trying to pack like. Also, you can find postcards in literally every city you visit, and a lot of them at that. Small, cool, inexpensive and never going out of style.
How To Make Your Postcard Journal —
First, you'll need to do some traveling. On your trips, buy a postcard for every city or country you visited. You can either mail them to yourself or just pack them in your suitcase.

We suggest writing on your postcard about what you did that day before you send it home or before you put it into your favorite travel backpack just to make sure you remember all the details. After you've done that, use any one of these ideas to put it all together.

Use 3 Rings
This one is my personal favorite. Whenever you get a new postcard make sure you write on the back of it and date it. I like to write bullet points of what I did there and also some thoughts about the city, what I did, things I saw and what I ate.
When you get home, collect all of your postcards. Then, use a hole punch to punch a hole through all your postcards in the exact same spot.

Then use metal rings that open (you can get them at most office or craft stores) to keep the postcards all together. This makes it easy to thumb through them, plus you can see both the front and back of each card.
Put Them In A Book Stick Them In A
Glue the postcard onto a page of a notebook and write about your trip on the actual page itself. You can also add Polaroid pictures if you'd like.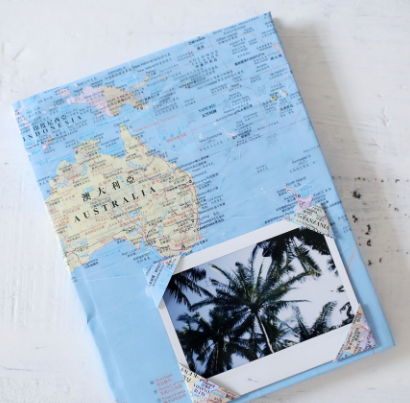 Stick Them In A Photo Album
A 5x7 photo album is another cool way to show your postcards. Each postcard can get its own slot which displays them well and makes it easy for you to slide them in and out. Add a few notes on what you loved about that city and you have a quick, chronological journal about your travels.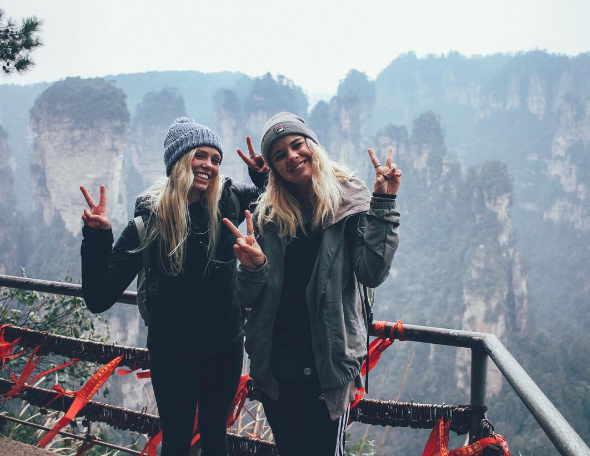 Now, all you really need is to go places with some cool postcards, right?

Volunteering for a semester with ILP is a great way to start visiting new places — we have programs in these countries and you'll have plenty of free time to visit new cities or even new countries.

Click the button below to speak with a rep in the office who can answer any questions you may have!