Europe is pretty amazing. Seriously, the food, the sights, history. Once you go there you will probably never want to leave ... especially if you're there for the winter perks!
Want to really embrace winter in Europe? Come live in Ukraine for a semester.
Spend a semester volunteering in Europe in the winter is ah-mazing. Yep, it's cold, but it's so pretty and there are perks that you don't get any other time of the year.
Here are 10 reasons why Europe is the best place in the winter!
1. Christmas markets
Europe is so magical around Christmas. I mean, a lot of people travel to Europe specifically around the holidays for the markets. They really know how to make it look like something you could only read about in a book — the ones in Germany are particularly good!
2. Winter fashion
If you visit places like London, Amsterdam, Prague, Milan, or Paris (we add to this list right here if you wanna keep reading about our favorite cities) there are gorgeous winter coats and hats. And awesome crazy styles you never would see in the USA. Keep your eye out for the new fashion trends that help you stay warm (and fashionable).
3. Skiing Or Snowboarding In The Alps
Need we say more? Go on that ski trip! Again, we love Germany for this, or Switzerland.
4. Winter is the LOW SEASON for tourists
Low season means less crowds, less lines and less people in the background of your photos. It's just all around a traveler's dream.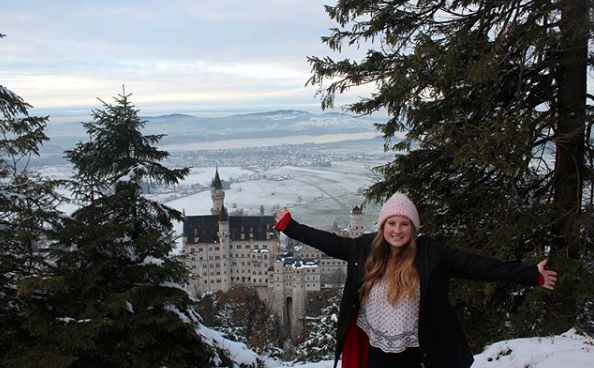 5. Lower prices
Because it's the low season, you'll find cheaper flights/hotels/car rentals/trains/buses, etc. If cheap flights in Europe isn't enough incentive for you to go in the winter, I don't know what is!
6. Ice hotels
Go to Sweden and book a stay or a visit at an ice hotel — it's crazy unique. They take care of everything (from a sleeping bag that keeps you nice and warm to a sauna you can soak in after touring the icy walls). These things only happen during this time of the year!
7. Winter food
Mulled grape cider is a staple at almost every market or festival you will see and it's delicious. Pair that with some roasted chestnuts from Germany, or winter crepes in France and you are set!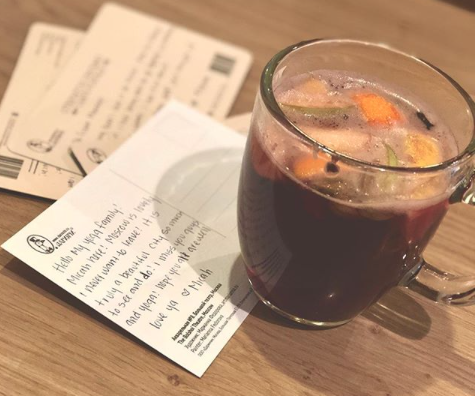 8. Make the most of indoor activities
The cold weather gives you an excuse to go visit all those museums you wanted to see anyways! You can get out of the winter air and relax in a museum before you run off to grab some hot cocoa.
9. The beauty of it all
Can we talk about how gorgeous small villages/towns are covered in snow? OH MY GOSH. The answer is pretty magical, even the cemeteries look peaceful and quiet (not creepy). You just need to go to Europe during the winter already!
10. Thermal spas
Finally, if we haven't convinced you enough already, thermal spas are all the rage in Europe....especially in the winter. After a long day skiing on the slopes, or taking in the beautiful cold and wonderful city, you can stop in one of the many natural thermal baths (which are usually some type of resort place) and relax in the warm water. We love this one in Budapest, Hungary.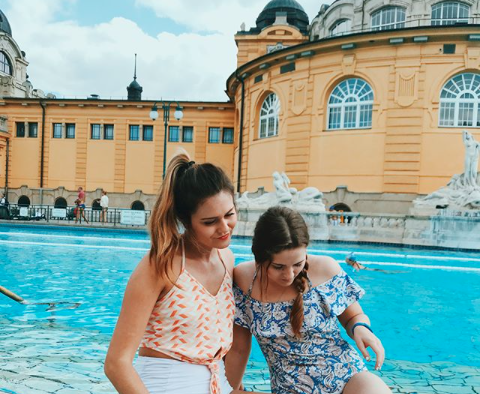 So seriously, what are you waiting for!?
Grab your ticket and head to Europe this winter! But if we're being honest, there's one more big decision to make ... what country in Europe is perfect for you?

Good thing you can come volunteer in several European countries with International Language Programs! ILP's a non-profit organization with years of experience sending volunteers abroad to teach English or volunteer in an orphanage in countries like Ukraine, Romania, Poland, Lithuania and more.
Get way more info being an ILP volunteer by chatting with someone who's already volunteered with us before: