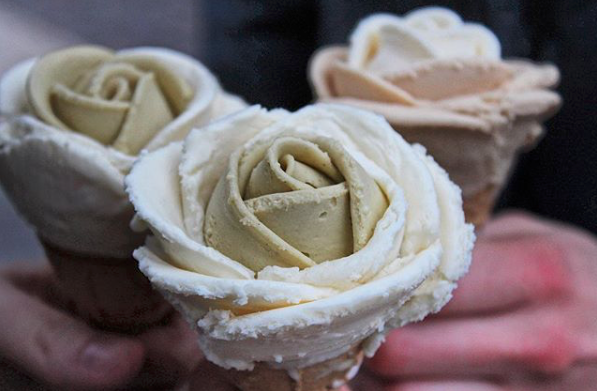 Backpacking Europe or headed to Rome on one of your vacations as an ILP volunteer? Here's how to see Rome in 2 days.
Rome is a must-see when you're in Europe ... and it's even easier to get to if you spend a semester volunteering in Europe in countries like Ukraine or Poland.
Maybe the only problem with Rome is that there is so much to do ... but you can really see a lot if you plan out your days. Here's how I saw Rome in just two days — here is soooo much to love: Gelato, the Colosseum, cobble stone streets, the food, the Pantheon, Vatican City, the list can go on and on. So, how can you see everything in just two days? Well here is what I did.
TIP: Depending where your hotel is located, you might want to do these in a different order than what I recommend.
DAY 1
Spanish Steps
The Trevi Fountain
The Pantheon
The Monument of the Unknown Soldier
Roman Forum
The Colosseum
First things first, the Spanish steps. These beautiful steps are known for being the widest steps in Europe and have attracted many artists, painters and poets throughout the years. In fact, English poet John Keats' home is nearby — it's now a museum on the corner to the right of the steps.

Also — there's an amazing gelato place with 150 flavors in this neigbhorhood!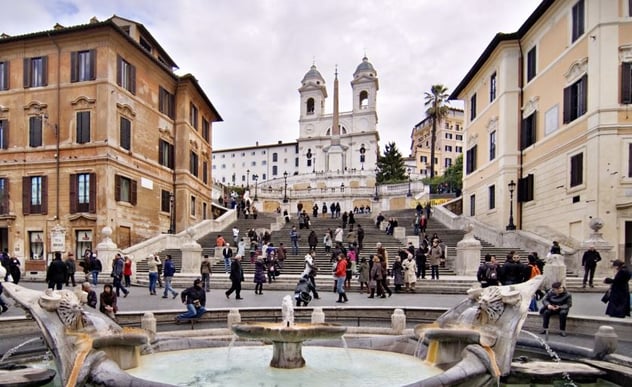 Next up: The Trevi Fountain. Make sure you make a wish while throwing a coin into the famous fountain — use your right hand to throw a coin over your left shoulder and wait for all your dreams to come true.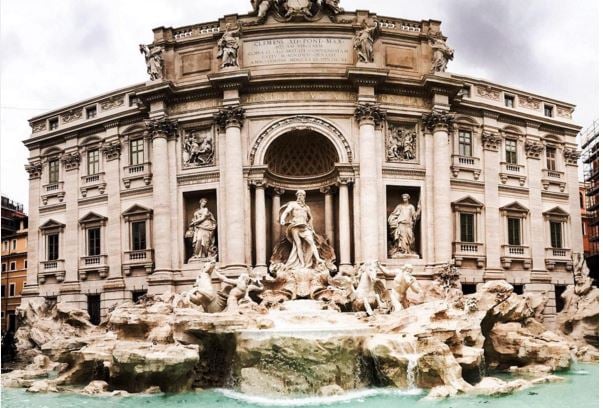 Stop number 3: The Pantheon. This amazingly built dome ceiling building is a sight that you cannot miss. The amazing part is that this building looks barely 100 years old, when in fact is almost 2000 years old! The dome ceiling (with a hole at the top!) is an amazing architectural feat.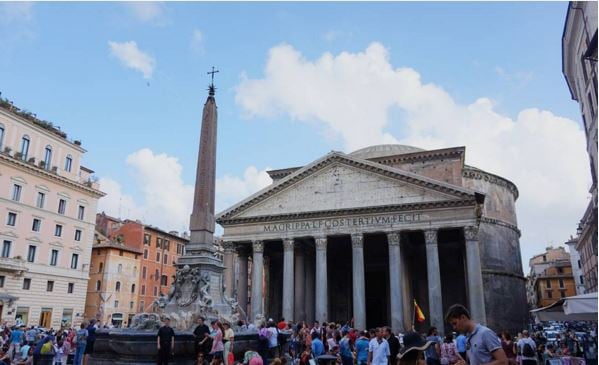 After admiring the Pantheon, start to head towards the famous Colosseum. On the way, you'll run into a monument ... but not just any monument. A huge, over the top gorgeous monument. The Monument to the Unknown Soldier. It is complete with incredible design work and two giant chariot statues on top. Read up on the history to help make this site even more impactful.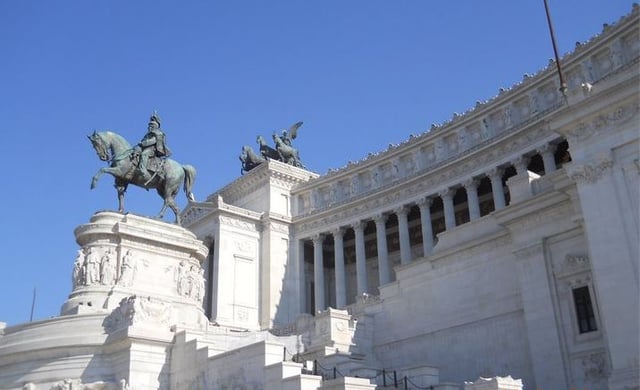 In between the Monument of the Unknown Soldier and the Colosseum are the ruins to the Roman Forum/Meeting Place of ancient Rome. This is where the main market, government buildings and the likes all happened back in the day. Wander through the ruins and picture what life was like during ancient Roman times ... it's also near where Julius Caesar's body was placed after being stabbed.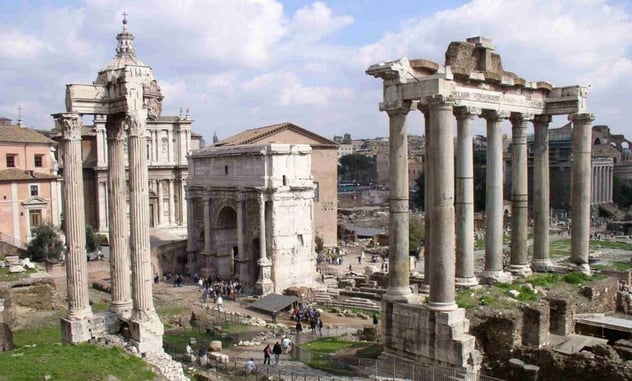 The final stop of the day is the World Wonder: The Colosseum. This huge (and I mean huge) amphitheater was used for gladiatorial contests, animal hunts, public spectacles, executions, re-enactments of famous battles, and dramas based on classical mythology. This is definitely a must-see!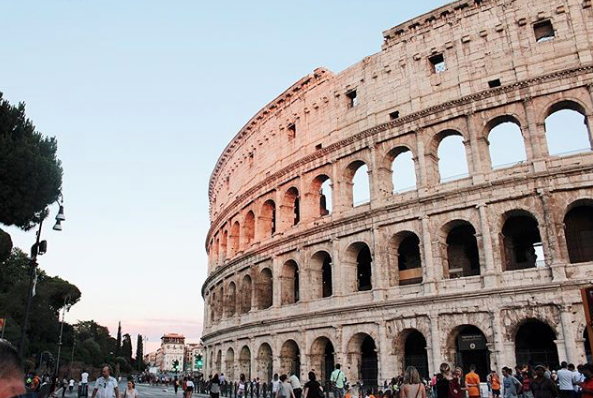 DAY 2
Vatican City
St. Peter's Basilica
The Sistine Chapel
Personally, I feel like you can't visit Rome without seeing the Colosseum and the Vatican City. It really does take all day to see everything so be prepared to spend the whole day being wow-ed.
TIP: Lines can get pretty long so try to get here early in the morning when it first opens.
Vatican City is actual the world's smallest country, and is located within Rome. While in Vatican City, make sure you see St. Peters Basilica. Something well worth your time and energy is to hike up the stairs (there's a lot of stairs so be warned) all the way to the top of the dome. At the top you'll get some unbelievable views of the Vatican and Rome.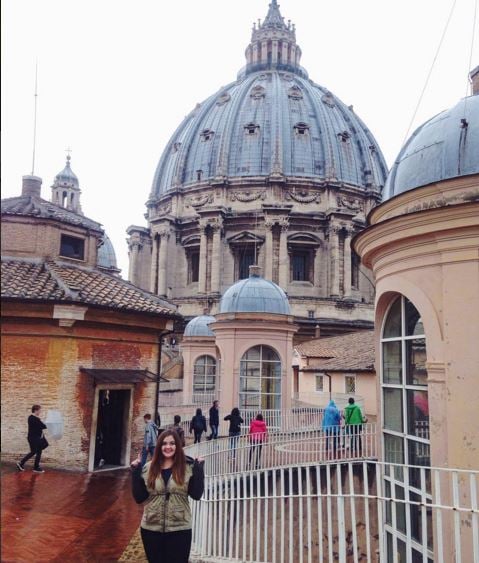 Next up, the Sistine Chapel. Now, you've probably heard of this place, and so you probably know that you have to see this when you are in Vatican City. Although one of it's most famous pieces of art is The Creation of Adam, you can spend many hours wandering the halls of this chapel taking in all the amazing history and art.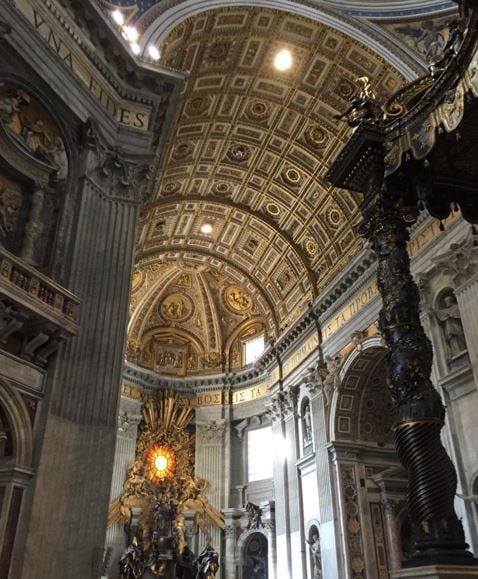 Now that you have our two day guide to Rome, do you want to see how you can fit Rome into a 10 day trip? You can easily see 15 European cities in 10 days if you plan right!
Oh, and we weren't joking about living in Europe. International Language Programs is a non-profit organization who has years sending volunteers abroad to do just that. You'll be able to teach English abroad or volunteer in an orphanage, then take weekends and vacation time to see places like Rome.