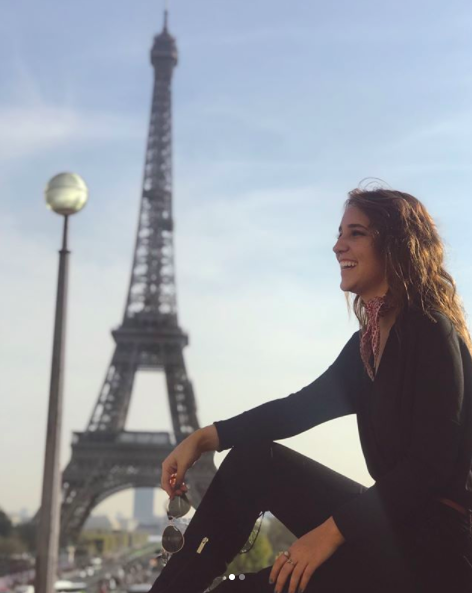 Paris is always a good idea, right? Pretty much everyone that goes to Paris loves it (and if they say they don't, they're lying)! You gotta make the most of your time while you're in Paris, but what if you only have a weekend?
Vacationing is one (of many) highlights for our ILP volunteers, especially in Europe! Hopping over to Paris for the weekend is a real possibility for the volunteers living in Moscow or volunteering in Ukraine (Lithuania, Poland and Romania too)!
Check out what a day in the life of ILP Ukraine volunteers looks like and see if it's for you!
If you're heading over to Paris with you ILP group for the weekend, you're going to need a game plan. You can't make the most of your two full days there if you don't know what you're doing! You'll waste too much time researching "what to do in Paris" or "when should I go to the Eiffel Tower". Let me do that for you!
Day One:
Sightseeing around Paris
On day one, take the time to go see all the sights around Paris. There are so many historical and famous sites that can't be missed. Make sure you hit up these sites (and wear good walking shoes):
The Eiffel Tower: On your first day, go during the day. There is a cafe on the second floor of the tower that you can stop at and have some lunch if you would like. Make sure you ride the elevator all the way to the top and take in the view!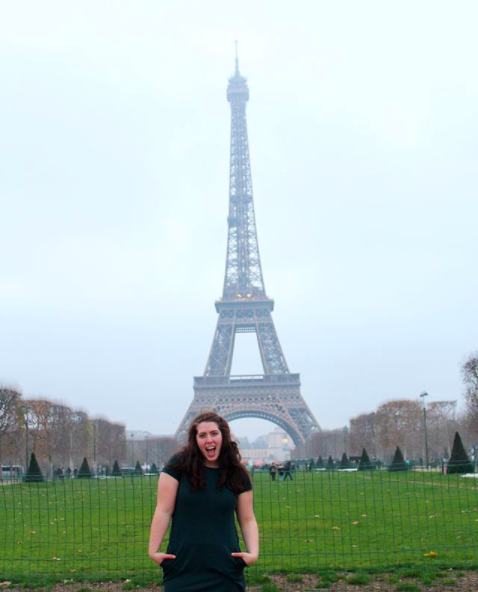 Notre Dame Cathedral: The inside of this cathedral is unreal and can't be missed. Bring your camera and plan to stay for a little bit because you'll be mesmerized!
The Carousel at Place de la Concorde: To get the best views of Paris (with the Eiffel Tower in it), make sure you ride the Ferris wheel. It is a little pricey (around $15), but it's worth it. Sunset is the time to do this!
Arc de Triomphe: Don't miss the famous arc! It's an easy walk from the Eiffel tower (in a busy little round-about) and free!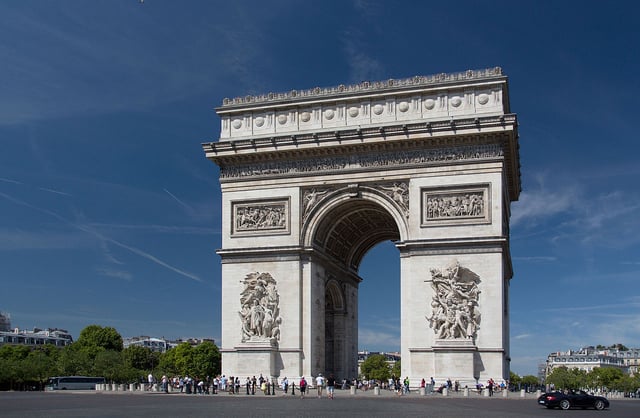 Shakespeare and Company Bookstore: This bookstore is one of the most famous bookstores. It was a library, publisher and boarding house for writers before it was closed during WWII. It was reopened in 1951 and remains a landmark in Paris. There's a coffee shop right next door that displays that there is no WiFi.
Plan to give yourself plenty of time at each of these places. I would suggest getting up bright and early and preparing for a long day out. There are plenty of restaurants around each of the sites that you can stop at for breakfast, lunch or dinner. Depending on where your hotel is, make a route between each location and bring plenty of water with you.
Day Two:
Tour the Louvre
If you enjoy museums and art, take a tour of the Louvre. Heed my warning though, the Louvre is a half a day trip. It is massive and can not be concurred in a couple of hours (unless you walk straight to the Mona Lisa and leave). Get there early in the morning and prepare to be there until the afternoon.
Now, if you're not into museums, the Louvre is not for you. You may be tempted to just go because you want to see the Mona Lisa, which is cool, but know that is is a pretty penny to get in and most people (that are not super into art) are a little under-impresses with the Mona Lisa. If it's your life long dream to see the Mona Lisa, do it. If not, use your time elsewhere.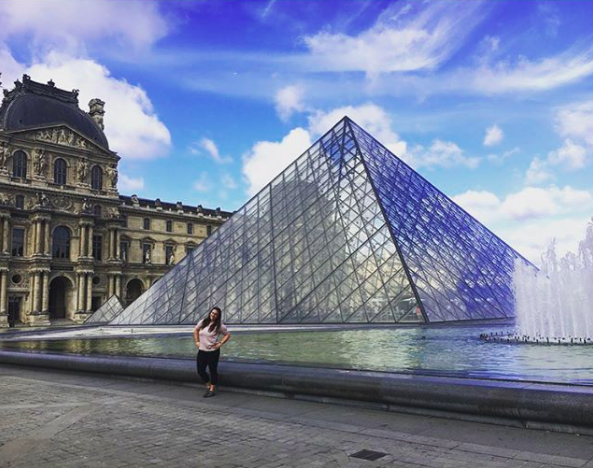 Tour more of the city
If you decide to forego the Lourve, take the morning and afternoon tour more of the city and grab some breakfast! There are endless places in Paris to visit, but I would recommend touring the "Quartier Latin". In this area, you will find the famous Pantheon (this cost seven Euros to get in), the Luxemburg Gardens and the Place de la Sorbonne.
Shopping
You can't visit Paris and not shop! Take the late afternoon and early evening to go shopping. There are a lot of shops around the Louvre you can hit up after you're done with the museum or you can visit the Belle-Epoque district if you want a grand experience. Check out this article for more places to shop (and how to get there).
Visit the Eiffel Tour after dark
Many people don't know about the best part of the tour...it sparkles! It's something you don't want to miss. Grab a blanket and a picnic dinner and camp out on the lawn and enjoy the view (or you can find a restaurant with outdoor seating facing the tour). Just make sure you head out after dark! The lights start at the beginning of each hour from sunset to one a.m. and last for five minutes (except for the last showing at one, which last 10 minutes)!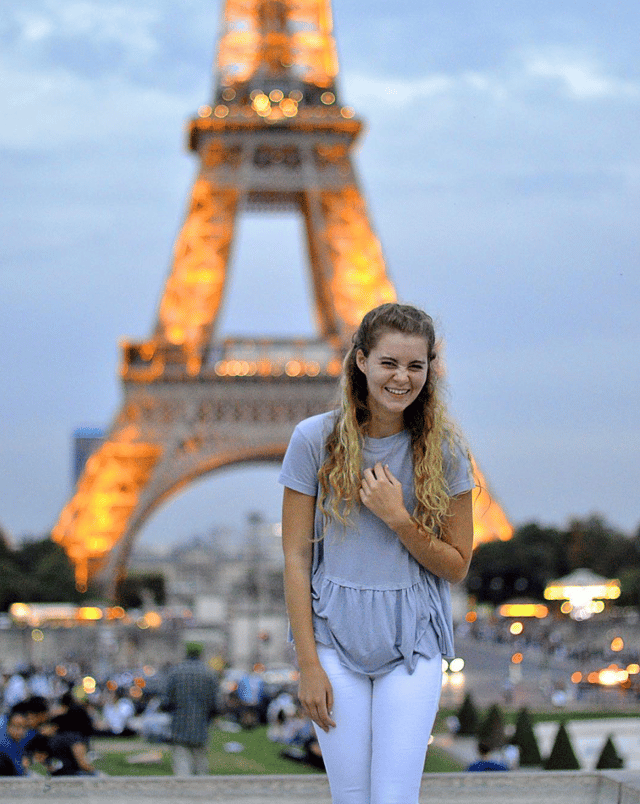 Since you only have two days, keep your schedule flexible and don't fret if something doesn't work out. Make sure you pick up a Paris visite transportation pass as well to save you some money on public transportation!
Are you dreaming of volunteering abroad, but you're stuck in school? No worries! Check out how you can defer from BYU-Idaho, use ILP as an SUU internship or or participate in the USU China programs!
Make sure you follow along with our current volunteers over on the ILP Instagram and check out our Romania program by clicking that green button and you could be volunteering at an orphanage during the week and off to your Paris trip over the weekend!