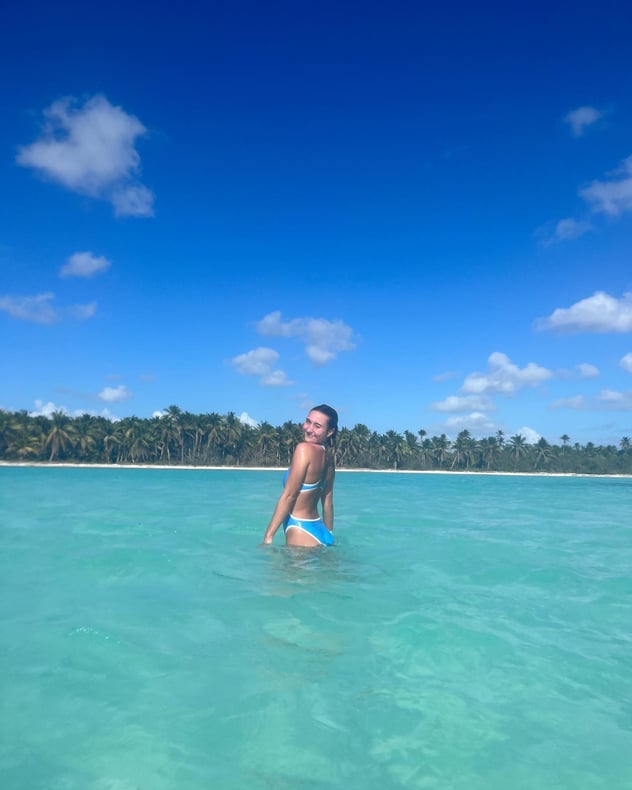 One peek at this island and you'll want to come volunteer with ILP in the Dominican Republic just to vacay here.
You probably don't need much to convince you to come spend a semester volunteering in the Caribbean. Island life is all about warm, tropical weather ... and weekend trips to the beach ... and piles of fresh pineapple. Plus, the chance to teach English to a class of kids who'll beg you for a beach day.


---
We love living in the D.R. and think you will too
Volunteering in the Dominican Republic
---
As if that all wasn't enough, we've got one more dreamy vacation spot to add to your list: Starfish Island. Here's your total guide to making a day trip to this island happen (because it's been a favorite for years!)
A Bit About Soana Island
Starfish are all over the Dominican Republic (it's one thing this country is known for) but you're going to have a great shot at seeing these pretty things up close near Saona Island. It's a small island found on the southern tip of the Dominican Republic, right across from what used to be a small fishing village, Bayahibe. Now, it's a popular post dotted with some ritzy resorts, stunning beaches, lots of things to do, and of course, day trip to Soana Island.
We have more info on getting to Bayahibe (or rather, nearby La Romana ... don't worry this will all make sense in a minute) but here are the details you need to know about booking a tour to Starfish Island.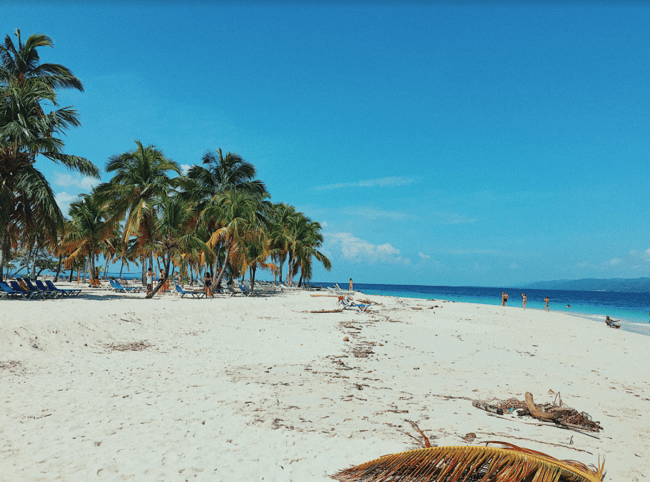 Booking A Tour + Details
Once you make it to the coast of Bayahibe, walk along the palm-tree lined street to hire a boat to take you over to Saona; it won't be hard, you'll see signs all around and will probably be approached by people asking where you'd like to go. Just head to Bayahibe beach and you'll run into people who can take you over to the island. Plan on paying around $70-$100 for your tour, which typically includes things like lunch and a stop on the island.
From Bayahibe + La Romana
Dressel Divers is one of the more famous tour operators (their Soana tour is $99 or $79.20 online). You'll be able to book your own tour in person once you arrive in Bayahibe, but there are lots you can book online, too. We've included the breakdown of the Dressel Diver tour just so you know what it'll look like: You'll meet at a dive center (some tours offer hotel pick up) then hop on the boat. It takes about an hour, 90 minutes to get there. First, there'll be some snorkeling time or diving time (gear should be provided), then you'll have lunch on the island, and time to relax, do some swimming, and hang out.

Another excursion may be included (like another swimming spot) then you'll be dropped off. It's an all day adventure, so plan on 8:00 AM or 9:00 AM start time, then getting back around 5:00 PM typically.
From Punta Cana + Santo Domingo
Some volunteers visit Island Soana from Punta Cana, another very popular beach destination that's about 90 minutes away from La Romana. There are tons of things to do in Punta Cana to keep you busy. Once in Punta Cana, you can talk to one of the many, many resorts about a tour to Saona.
You can also book a tour from Santo Domingo, it's just closer if you're in Punta Cana. Keep in mind that tours from other cities tend to be more expensive and take longer because they are charging more for transportation ... but if you're not planning on visiting Bayahibe/La Romana, but still want to visit Island Soana, heading here from Punta Cana or Santo Domingo is a good option for you.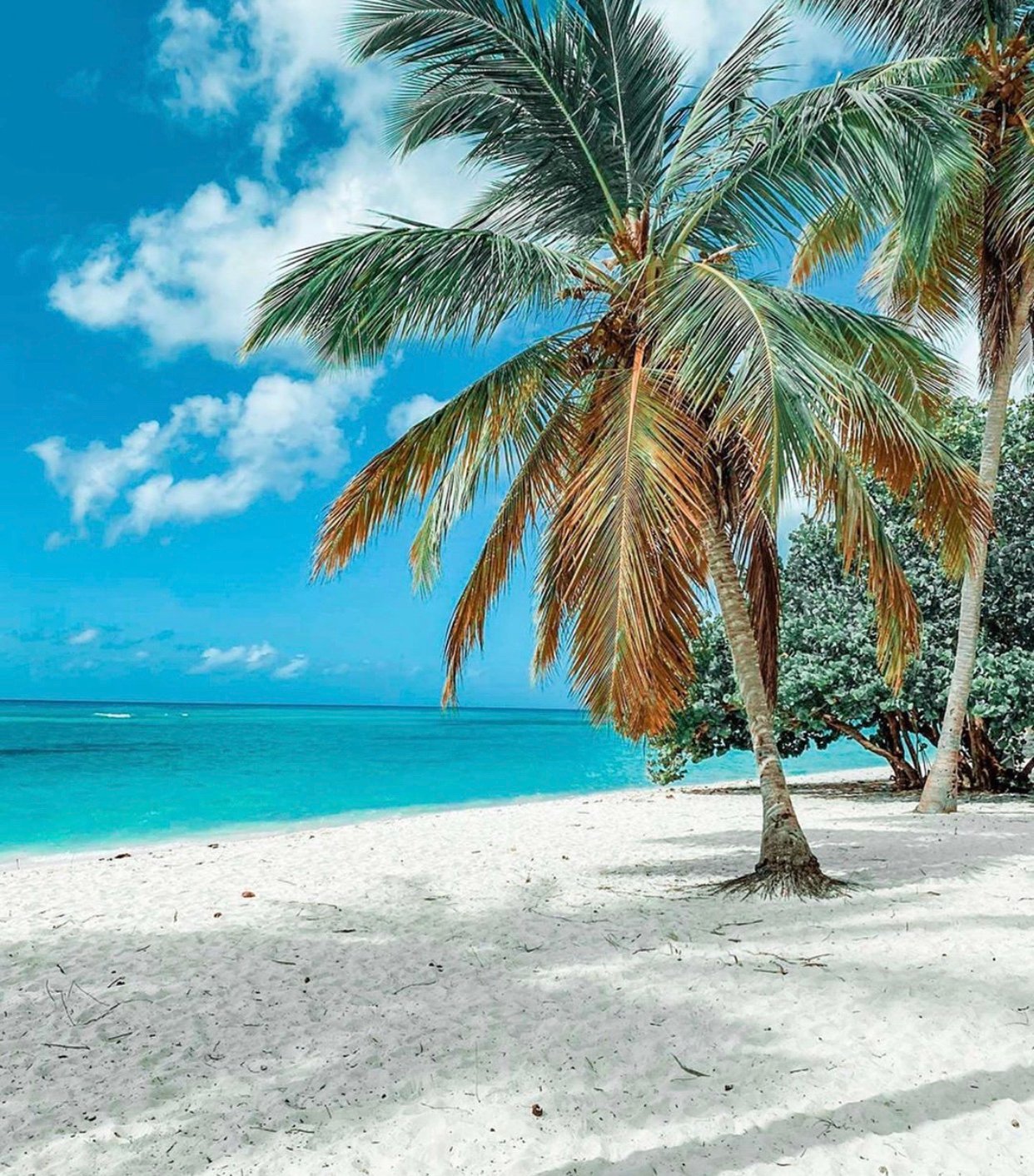 Spotting The Starfish
When you get close to the island, you'll want to grab your camera! The glittering turquoise water surrounding this palm-tree studded island makes for some incredible pictures. Once your boat stops, jump on in and look down to see if you can spot the fields of massive starfish.
Be Nice To Your New Friends
Saona Island is part of a huge nature reserve, so it's very important that you respect the wildlife you see … that means not holding the starfish. It's best to just leave them be (the water is so clear you'll be able to spot 'em easily without touching them) — even a few seconds out of the water can damage their tissues, and the sunscreen on your hands is most likely toxic to these little guys … plus, how would you like to plucked outta the sand and passed around?
You might also see cutie turtles around and schools of fish— take it all in via underwater camera, and be sure to leave the island and ocean as you found it.
A Heads Up About Tour Companies
The majority of tour companies will encourage you to hold the starfish and other creatures because they know it makes the tourists really happy (which means they'll be more willing to tip).
Guides will likely swim down, grab one, and offer it to you to touch or hold. It's totally up to you of course, but we just wanted you to be aware of the reasons why you might want to pass up on this opportunity. You can politely decline if you'd rather admire them in their natural habitat, without touching.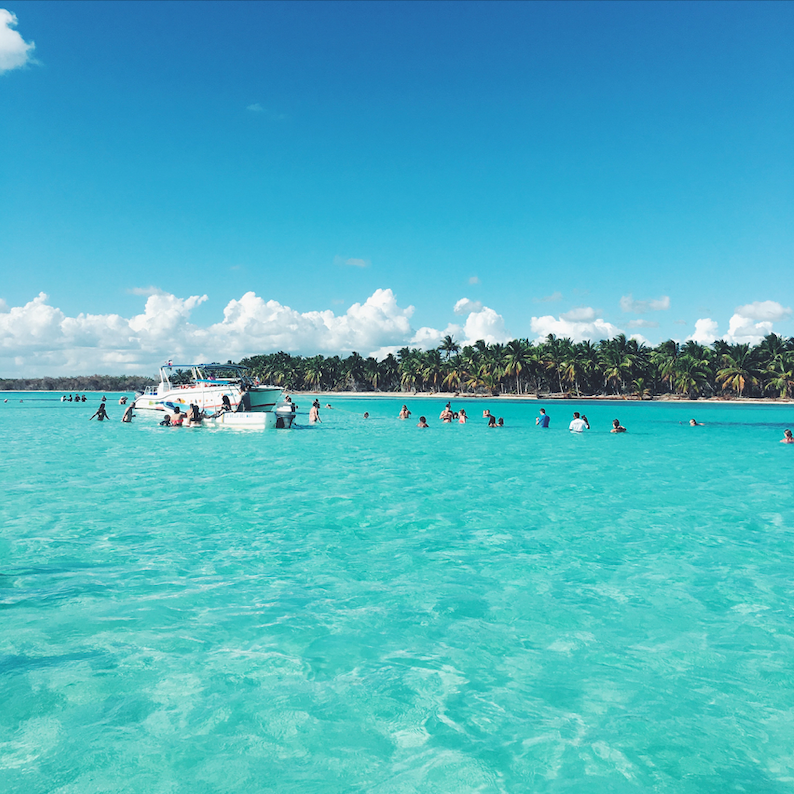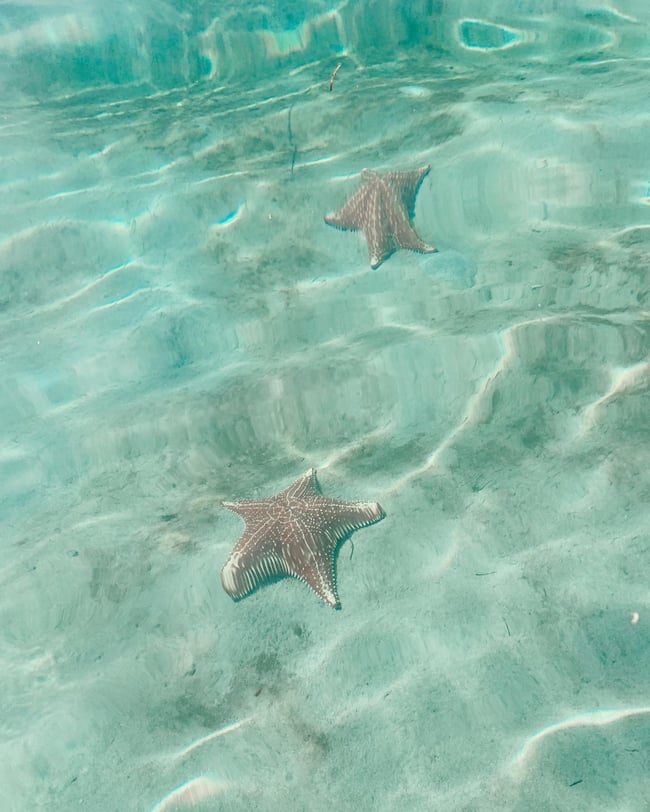 Checking Out The Island (Mano Juan)
Once you've splashed in the sea and lounged on the sand on Soana Island, check out this highlight — Mano Juan is the only inhabited portion of Soana island; there are no cars, and the island only got electricity in 2014 … it's a fishing village that gives tourists a glimpse into traditional Dominican Life. You'll find those pretty pastel beach houses and a tucked away little neighborhood that's fun to walk around.
Just Don't Stay Overnight
Some tour companies offer you the chance to stay the night on this incredible, quiet, most uninhabited island rather than heading back so quickly. It sounds really appealing, but a few ILP volunteers have done it and said that accomodations were ... well, less than appealing. They didn't recommend it. Might be best to just enjoy it during your day trip.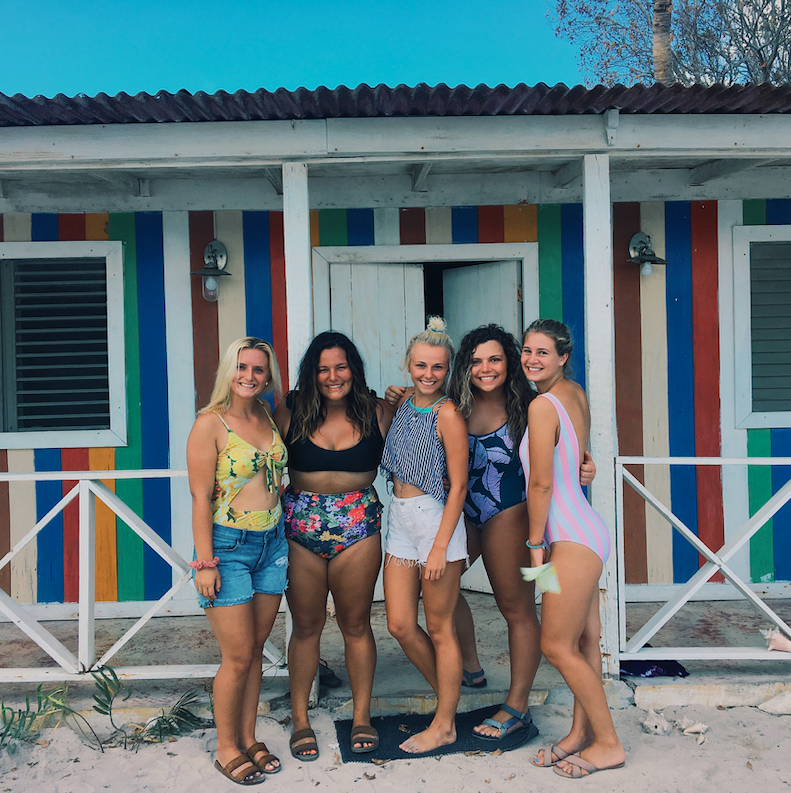 Getting To Bayahibe
Like we mentioned, Saona is an island off the southeastern shore of the Dominican Republic, so you'll need to get to a jumping off point before you can visit.
The closest place to book a boat over is in Bayahibe, a charming fishing village that really encapsulates island charm. Most tourists head to La Romana, which is a bigger city and a transportation hub that's only 20 minutes away from Bayahibe. We have a guide on Bayahibe and La Romana here, which has information you'll want for your trip.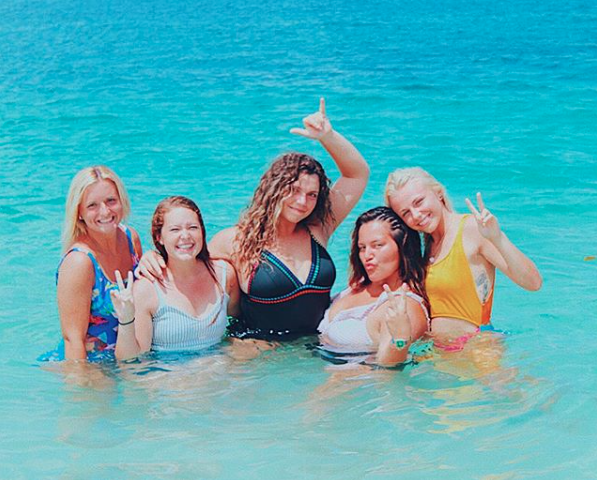 Thinking you're ready for an island adventure?
Come join our volunteers in the Dominican Republic! This Humanitarian program has college-aged volunteers teaching English during the week, with weekends off and vacation time where they can explore the DR. Really get the best of both worlds by taking rad vacations while you really make a difference in the Dominican Republic — learn more, right here: