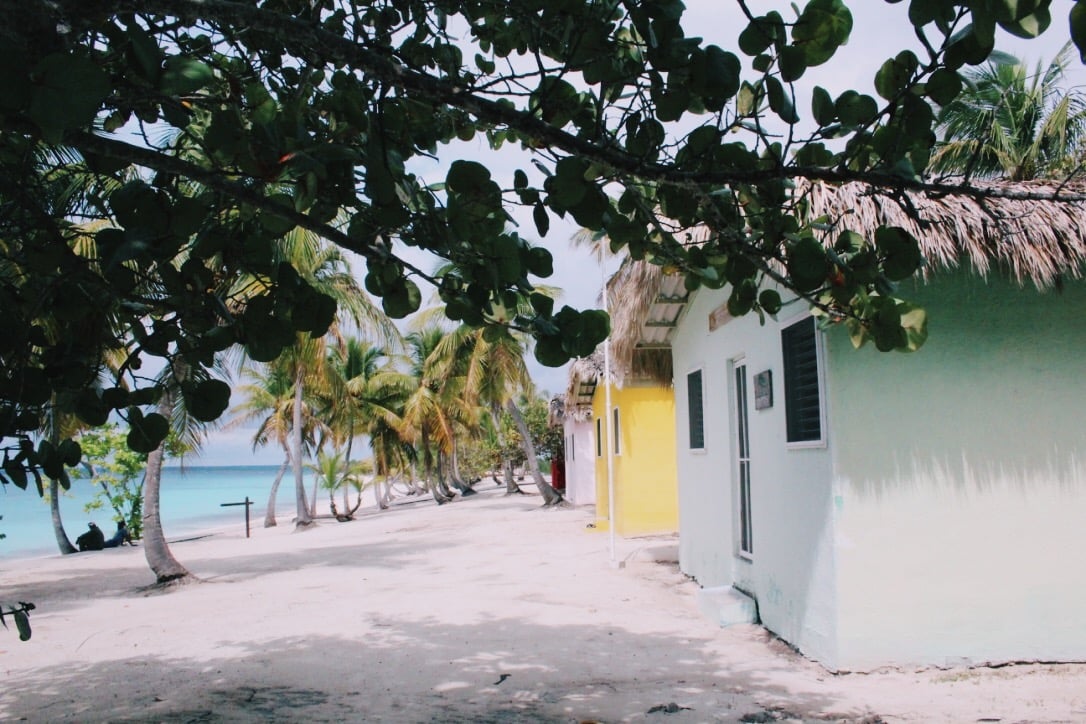 Hanging out in the Dominican Republic? This island is a day trip away your favorite vacation spots.
Into some of the best snorkeling in the Dominican Republic? Or maybe you're looking for that picture perfect beach … you know, the one rimmed with soft white sand, curving palm trees, and clear aqua water? Yep, you can find that and more all in one spot— welcome to Catalina Island! It's a favorite day trip when you're vacationing on your ILP semester.


---
Thinking you're ready for a semester in the Caribbean?
See if the Dominican Republic is the perfect spot for you.
---

Catalina Island is a not-to-be-missed spot. While you're living on an island for an entire semester of volunteering and giving back, you'll be pretty spoiled when it comes to beaches, but again and again, Catalina Island is a favorite spot for our volunteers. Here's how to make it all happen:
Snorkeling Catalina Island
Why We Love It
Besides being gorgeous, this island is majorly set up for the best kind of snorkeling. Catalina Island sits near a protected marine area, meaning there's plenty of coral, untouched reefs, and lots of your favorite ocean friends who love to hang out here. On the east side of the island is a reef nicknamed "the wall", while the western side of the island boasts a snorkel spot nicknamed "the aquarium". Both help you imagine what's waiting for you when you dip below the waves — schools of colorful fish flitting around bunches of coral. Sometimes, snorkelers spot stingrays settling in the sand bed. Dreamy.
Combine that with crystal clear water that's perfectly calm, and you're set for an ideal day of snorkeling. Another huge perk? The island itself is a stunner — it's covered with sugar soft sand, palm trees for shade, and lounge chairs you can rent out for a day of pure relaxation. Chair and umbrella rentals are available ($30 for the day in some spots), but many tours will take you to a secluded spot where they have spots for you to hang out and have lunch and it's all included in the price.

For our history buffs out there, you'll be intrigued to learn that Catalina Island was named by Christopher Columbus himself when he visited in 1494, and there's even a shipwreck from the famed pirate William Kidd himself off the coast of Catalina Island, too. Can you see why this place is so popular with cruise ships and tourists?
Where Is This Magically Pretty Place?
Catalina Island is just off the southern tip of the Dominican Republic, near another equally as popular island (Saona). If you'd like to get more specific, it's right near the small fishing city of La Romana and Bayahibe, both of which are favorite places to chill out and relax if you have some vacation time.
You can only visit here with a tour, so there are lots of vendors who can pick up you up in Santo Domingo, Punta Cana, and a couple of other spots. We have more info on that, below.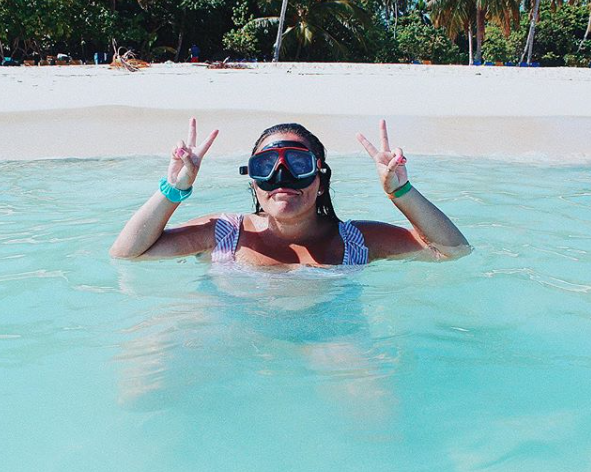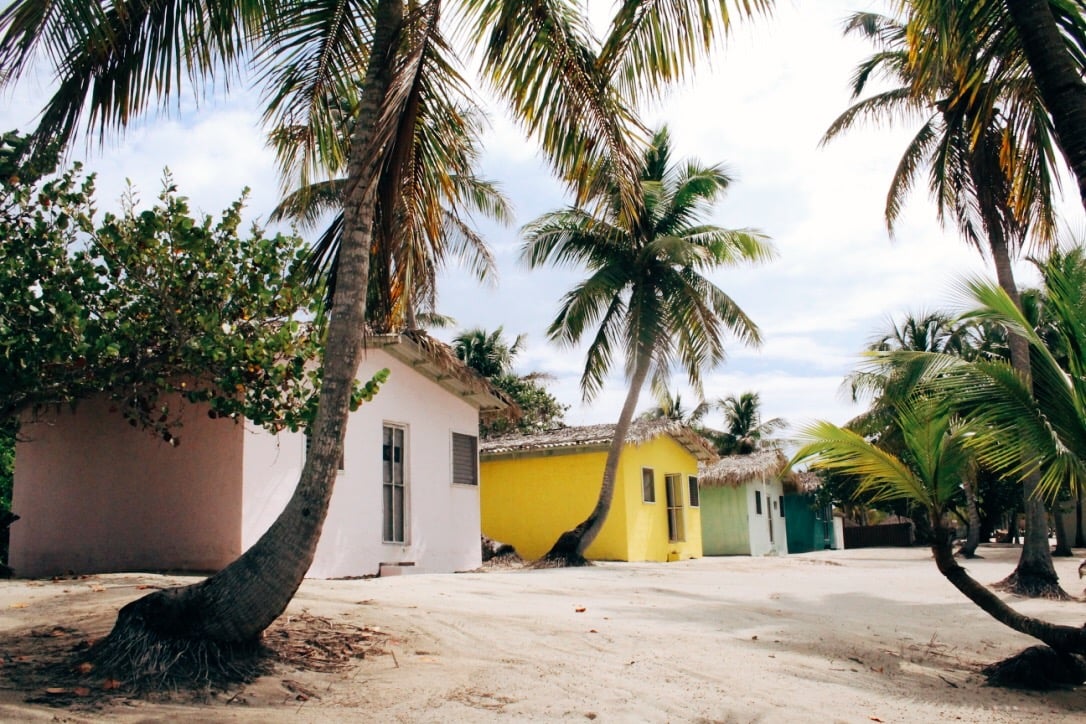 Booking A Tour
The only way to reach the island is by tour. Most will include pick up from where you're at in the Dominican Republic, all of your snorkel gear, plus lunch and some time on the beach. Make sure you're double checking those details, but that seems pretty standard.
But since you can only access the island through a tour, you'll need to figure out where you want to be when the tour company picks you up. We have more info on that below.
From La Romana + Bayahibe
La Romana and Bayahibe are the closest destinations to Catalina Island, just a 1.5 hour boat ride off of the mainland from Catalina Island. The city of La Romana is where you'll come in (that's where the airport and bus station is), then south of La Romana is Bayahibe, which is a region that stretches from the city to a National Park and is home to some of the prettiest beaches around. You can easily get a tour from La Romana or from Bayahibe. Most tour vendors hang out and depart from La Romana, especially around Caleta Beach. But you can also find vendors who can take you out if you're down on the beaches in Bayahibe. Get all the vacay details about La Romana + Bayahibe here.
Plan on spending $60 - $90+ for a day of snorkeling then lunch on the beach. Dressel Divers is just one example of a tour you can book with. Their Catalina tour is $99 (or $72.90 if you book online).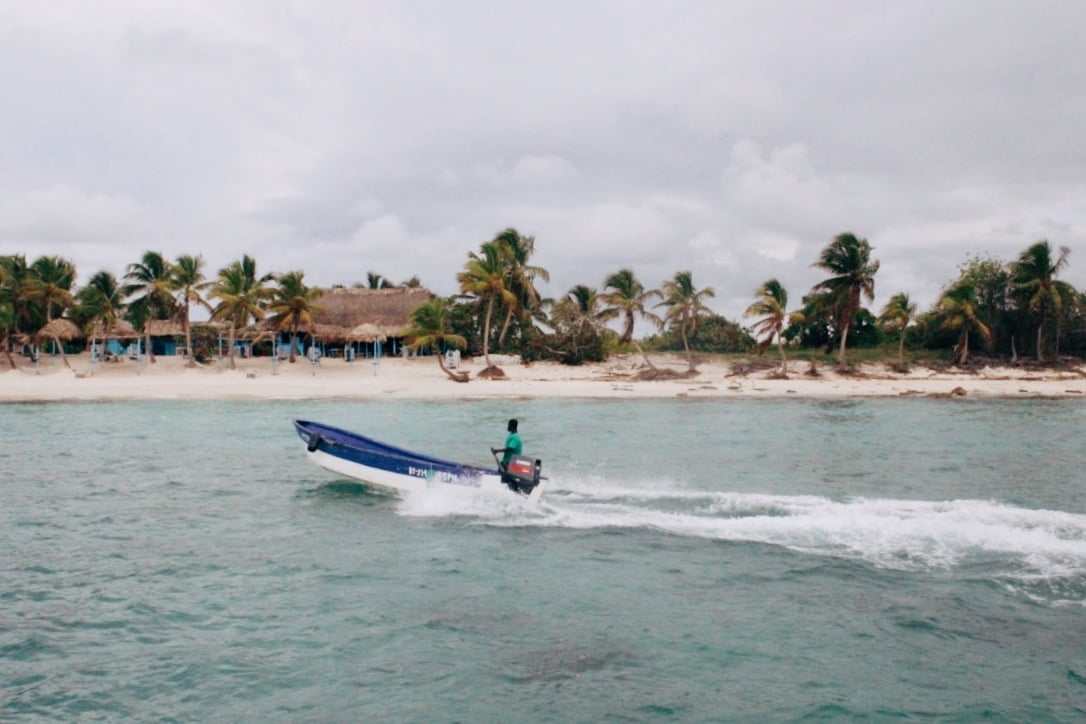 From Punta Cana
Okay, Punta Cana may win as one of the favorite places to spend a vacation. It's a resort city, full of all-inclusive hotels and lots to do. It's about a 1.5 hour drive from Punta Cana to Bayahibe, which is the closest option compared to Santo Domingo or Samana. Horadio buses has info on the itineraries for making that drive if you want to DIY, or you can book a tour. Prices that include pick up in Punta Cana tend to be in the $70 to $90+ range. Get Your Guide, and Viator can give you an idea on prices, but like we mentioned, Punta Cana is a huge resort hub, so asking your hotel for tour options is another thing to look into.
All of our Punta Cana tips are right here.
From Santo Domingo
Oh, we love the capital city of this country. It's got a distinctive Spanish feel and has so much to do. You can't miss taking time to explore the enchanting Los Ojos Park, and filling up your camera roll with the Zona Colonial. Santo Domingo's a major hub, so it's no surprise that vendors are willing to take tourists on a snorkel tour of Catalina Island even though it's quite a bit of drive (about 2 hours driving, then the boat ride to Catalina Island). From Santo Domingo, you can find handful of vendors (like this one) who charge about $120 for pick up/drop off from your hostel in Santo Domingo.
Don't plan your trip, we've already mapped out the best of Santo Domingo.
From Samana
Since Samana is up on the northern coast, you'll need to take about a 6 hour bus ride that first takes you to Santo Doming, then to La Romana before you can have your fun on Catalina Island. It's too far to visit Catalina Island on a day trip from Samana, so volunteers typically hang out in Samana, then bus down to Santo Domingo for a bit, then head over to La Romana + Bayahibe for a few days.
Our favorite way to get from Samana to La Romana is through Caribe Buses. This post about getting around the DR has all the info you'll need to know for booking tickets. Once you arrive in La Romana, you can do your own research on a tour group or read the suggestions above to find a tour who can take you out to Catalina Island.
Or you can take one of the day trip options from Santo Domingo we have discussed above.

We have all the best recommendations for a vacay in Samana here.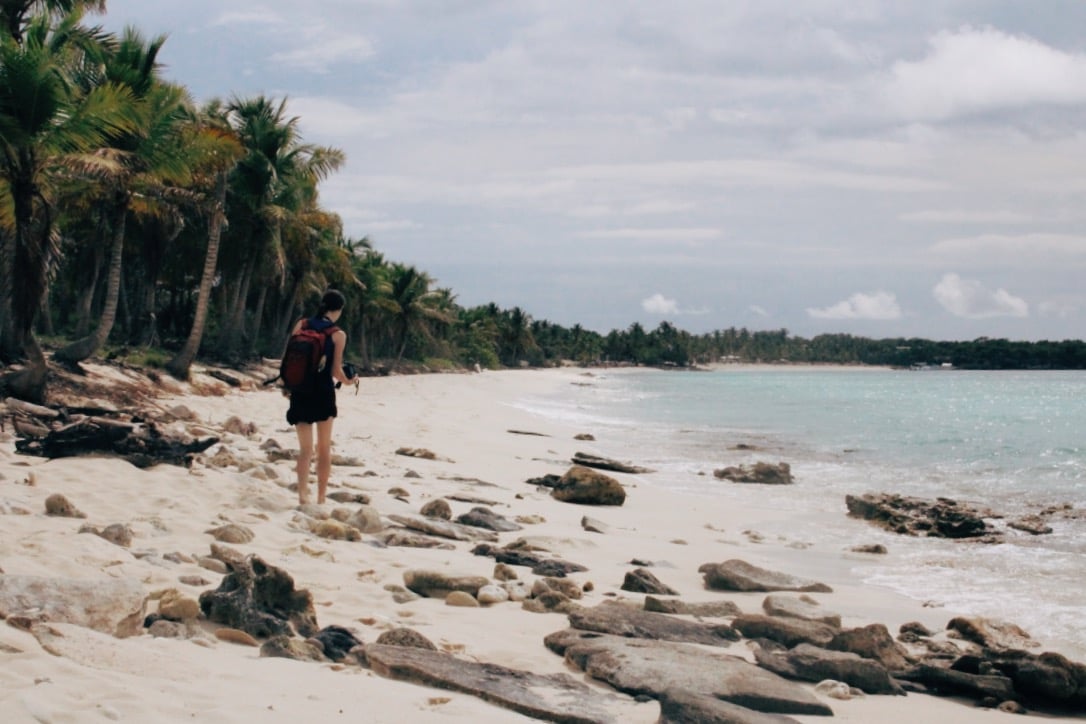 A Few Tips For Your Trip
Take Time To See La Romana + Bayahibe
If you're going to be somewhere else in the Dominican Republic (like Santo Domingo) and want to do a day trip from there to Catalina Island, it's doable, but you'll pay more. Which totally makes sense — the tour you book has to pick you up and drive you there and back so they're going to charge you more for that perk.

That being said, if you have the time, I suggest visiting La Romana and Bayahibe for a few days and taking time to visit Catalina Island while you're in the neighborhood. More than a few ILP alumni say that one of their favorite vacations was in this part of the DR. Plus, if you're there longer than just a day to see Catalina Island, you can also take a trip to see Starfish Island, which is easily reached from Bayahibe and La Romana.
How Much Time Do I Need?
Don't try to cram it all in on a weekend if you're not already in the area. If you're somewhere else on the island (like near Puerto Plata), you'll need to bus down to this part of the Dominican Republic which is going to take around 6 hours … Too tight for a weekend, that's for sure! Some visit Santo Domingo on a weekend (it's about a 3 hour bus from Puerto Plata) and you can squeeze in a day trip to Catalina Island, but it'll be a lot of time driving, that's for sure. I'm an advocate of spending a couple of days in La Romana and Bayahibe if you can swing it.
Check What Your Tour Includes
Since you can only access Catalina Island via tour, you'll want to double check all of your research make sure you're getting a good deal. Make sure your tour includes pick up (if you're not already in La Romana or Bayahibe) and you know what things include. Most do include lunch and all of your snorkeling gear.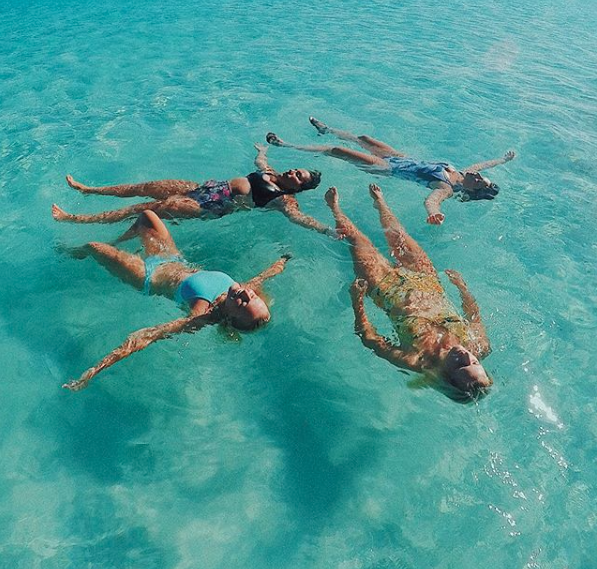 Looking for island lovers!
If you've been on the hunt for a semester in the sun and a way to give back, you're in luck. ILP's accepting applications for our humanitarian program in the Dominican Republic. You'll be set up with a group of volunteers who all live, teach English, travel, and explore together (so you're not alone). Have fun in the Dominican Republic on the weekends + vacation days!