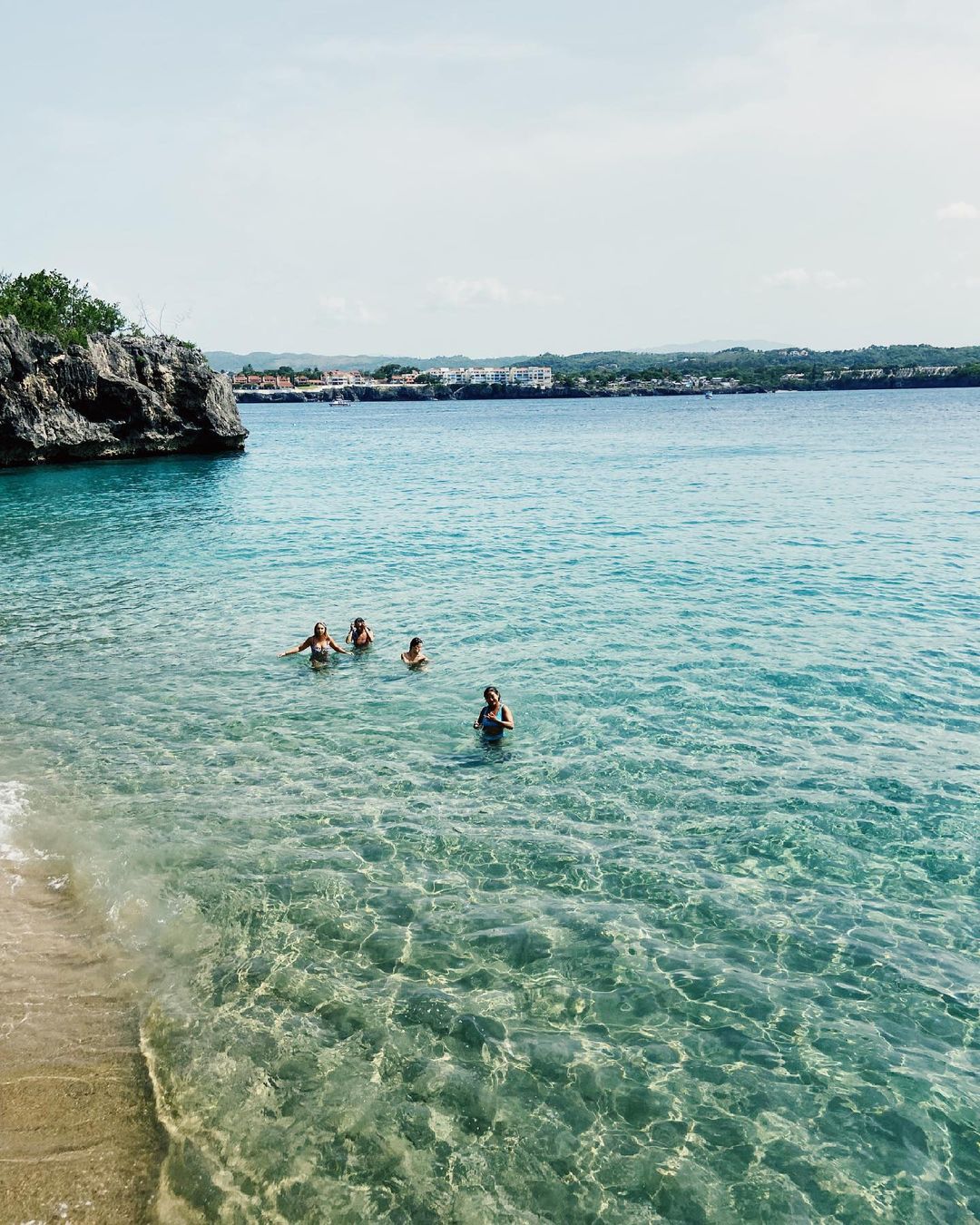 It's hard to choose where our favorite beaches are on the north coast of the Dominican Republic is … but we're here to talk about a couple that consistently make their way into ILP volunteers' top picks.
Sorry for making your life more difficult when it comes to choosing where you want to vacation on this Caribbean island. ILP volunteers who live near Puerto Plata have it good because there are more than a handful of options that make for awesome day trips that can be done any weekend to stay busy during their semester abroad — everything from Laguna Dudu + Playa Grande to 27 Waterfalls and Fricolandia ... but Playa Sosua and Playa Alicia have always been favorites too.


---
Make sure you're seeing the best of the island!
Check out our Dominican Republic Destination Guide.
---

One spot that we don't think you should miss? The coastal city of Sosua, nestled right in the north boasts some of the top beaches that our ILP volunteers rate as some of their favorite beaches that aren't very far from Puerto Plata.
A Bit About Sosua Town
Sosua is a town that sits right off the highway and covers quite a bit of ground, but the areas that touch the coast are the most visited by travelers. It's just a 15 minute drive east of the international airport which makes it a popular and convenient spot for tourists who are flying into the northern side of the country. It's close to Puerto Plata (about 30-45 minutes away).
While there are beaches closer to Puerto Plata, our volunteers who live in the area still love making the little bit of an extra drive to come out here for the day!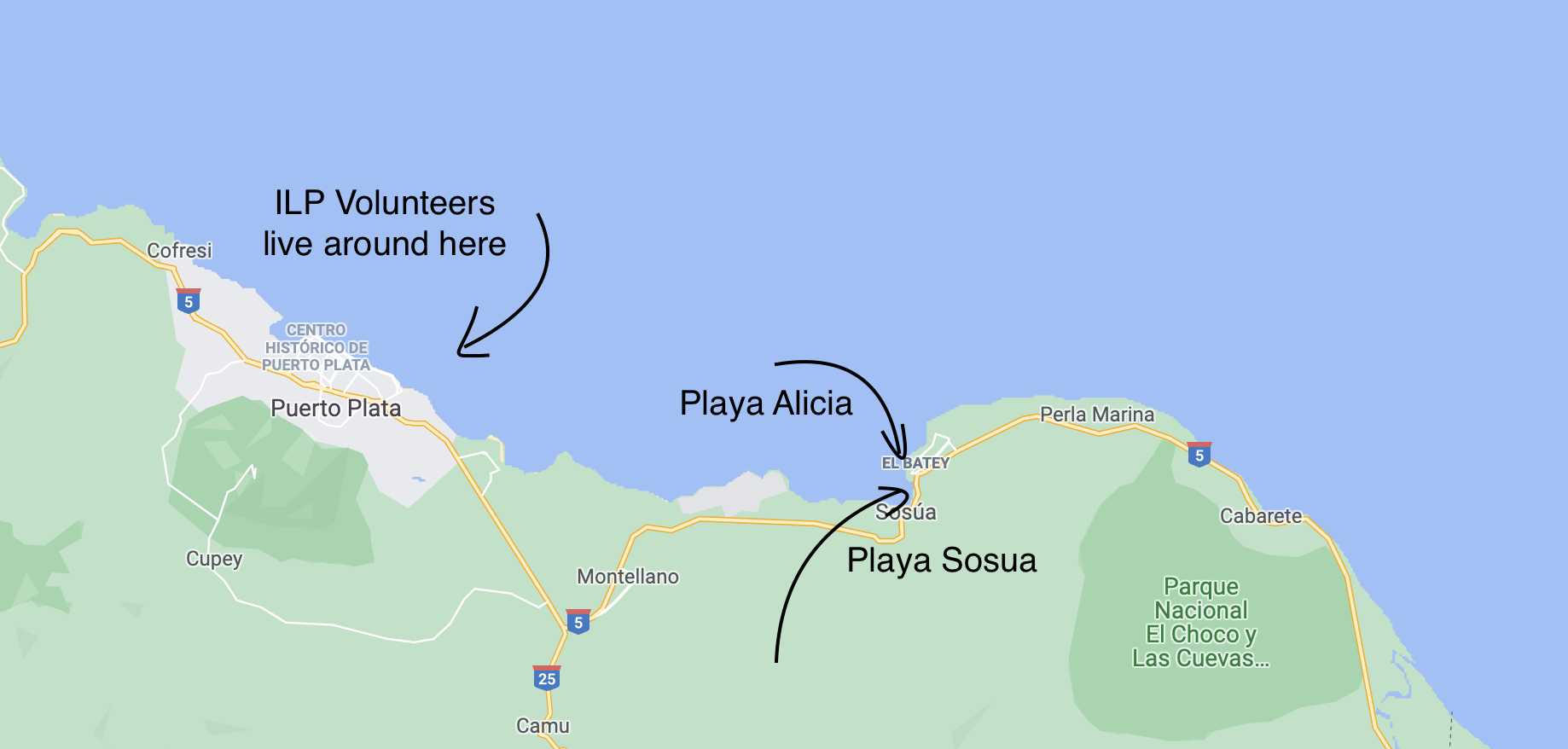 Oh and something interesting to note, there's a bit of history here! Nearby sits the El Batey neighborhood, a remnant of WWII — about 600 Jewish people sought refuge from Eastern Europe and settled here during the war. You can still find a small synagogue that's still occasionally used and see a glimpse of what this Jewish community looked like years ago, but the neighborhood is more modern now.
If you want to go adventuring, you can walk through the neighborhood from the beach (it's just a few minutes walk outside of Playa Alicia) with tourist shops and hotels, street art, and yummy restaurants, and small eateries, along with locals who live here.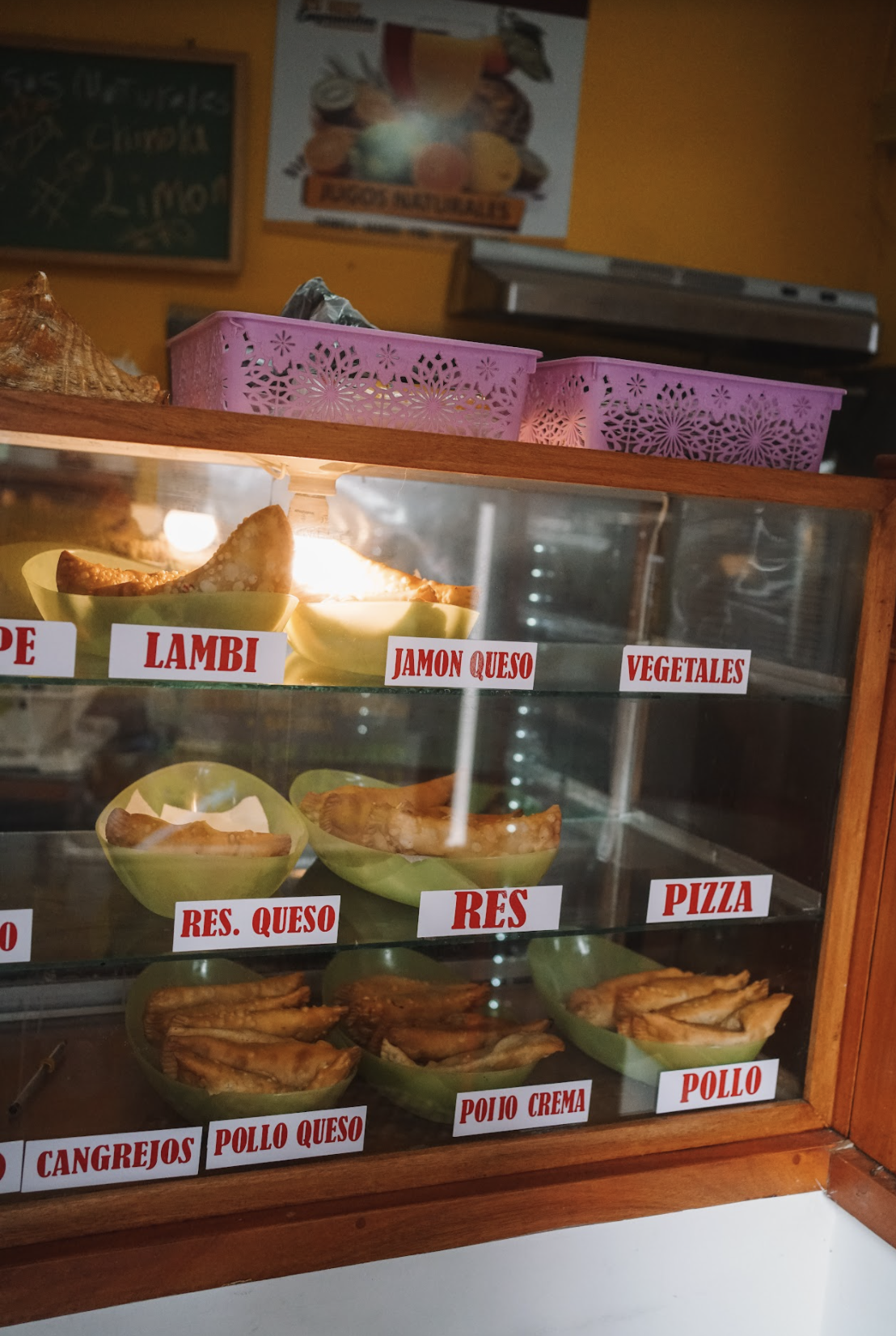 All About Playa Sosua + Playa Alicia
If you're just here for the beach, we don't blame you. ILP volunteers have been known to spend more than a few of their Saturdays during their semester living in the Caribbean right here. We love the beaches in Sosua! The sand is pristine, the water is crystal clear, and there are lots of excursions and things to do. There are two that sit just next to each other: Sosua and Alicia.
Playa Sosua
Sosua beach is gorgeous. It's the largest in the area and is sometimes referred to as "the main beach". It's a wide cove that holds a long stretch of soft sand backed by a row of beachside restaurants and souvenir shops.
If you're hungry, there are plenty of spots to choose from where you can eat just off the beach, shaded by palm trees. They're all fairly similar, although we do like "Treehouse Papa's" which is located around the middle of the beach, so if you spot that one in the sea of options, give it a try!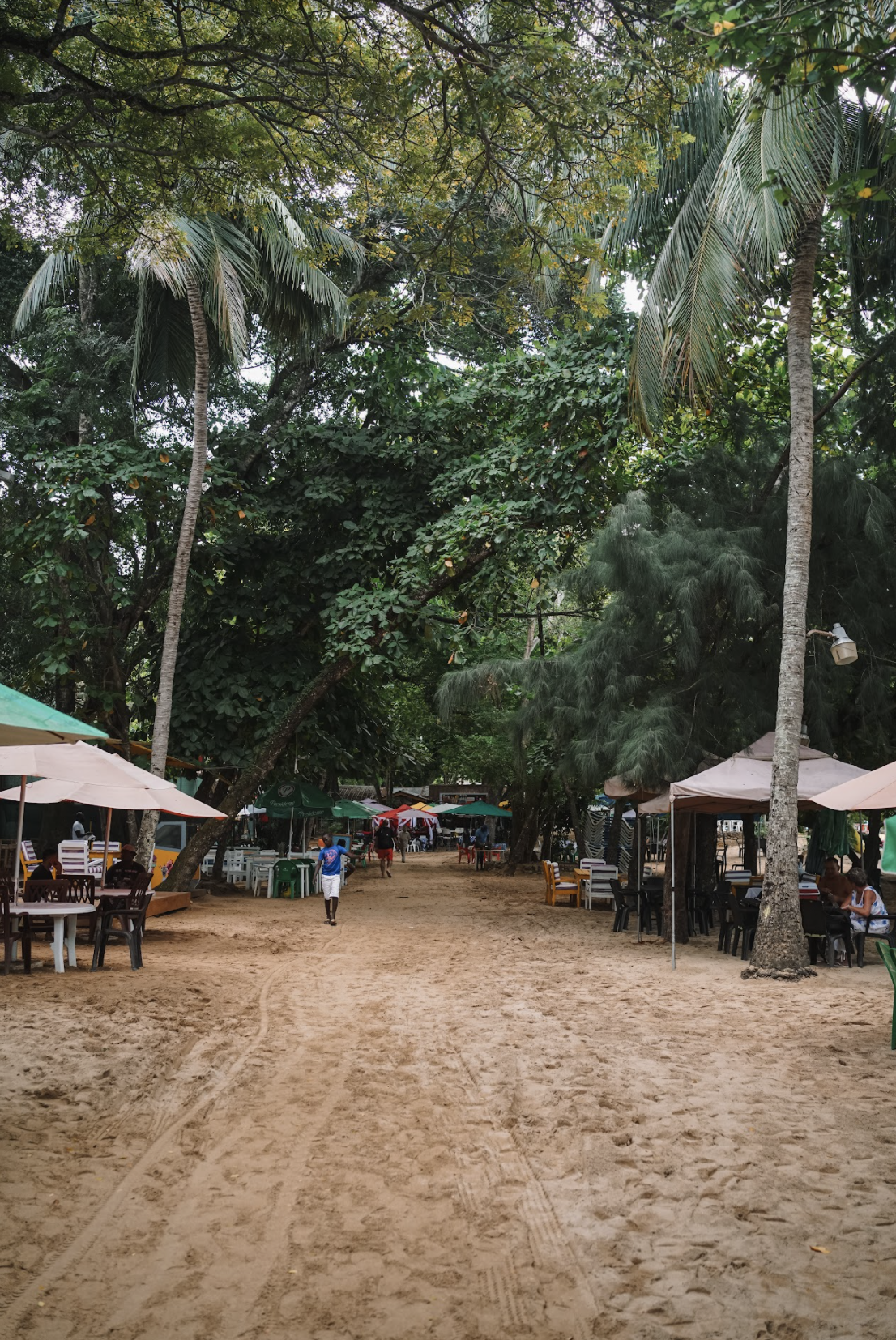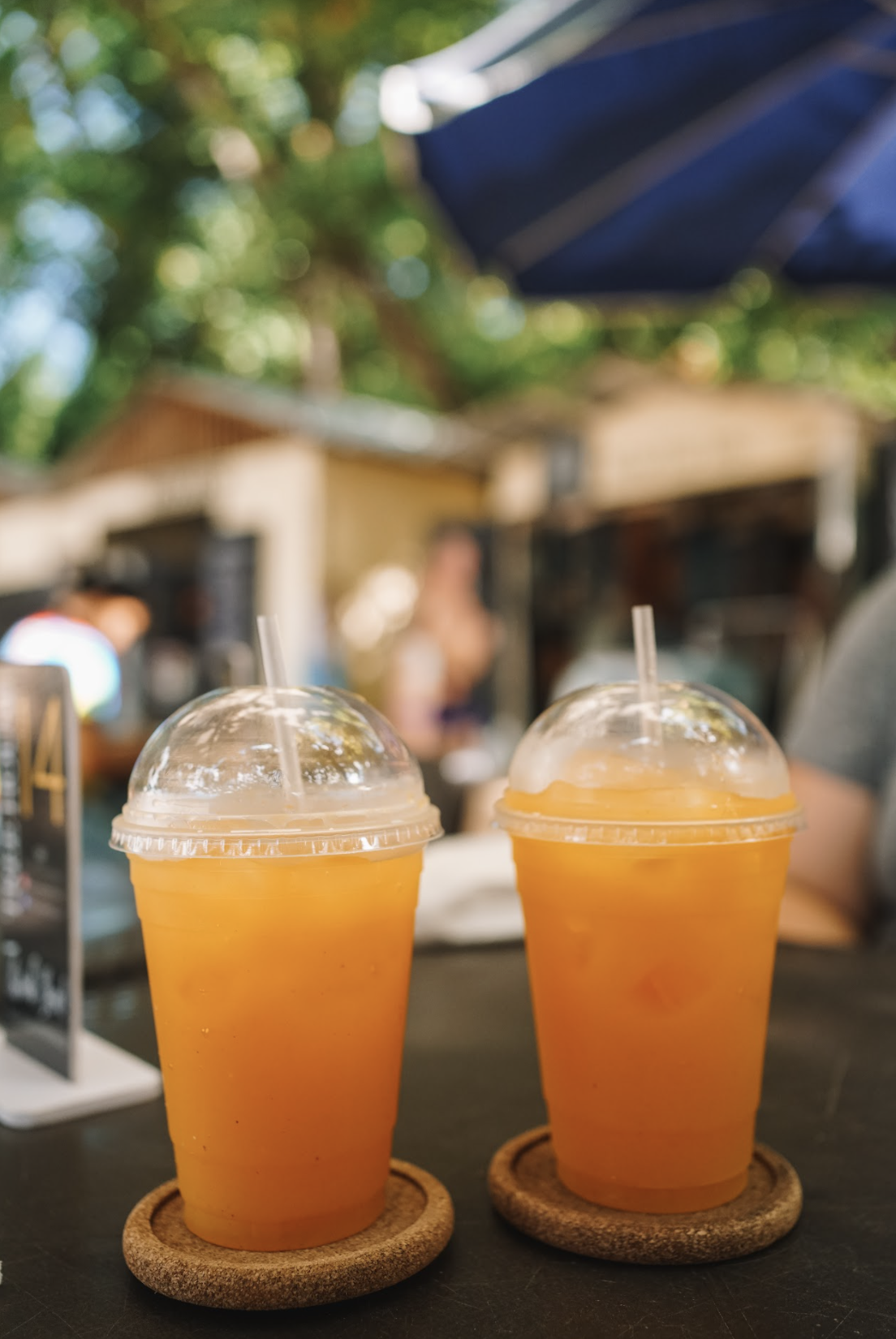 If you're looking for a quiet, deserted beach ... this isn't it!
This is where you can go to find lots of options and facilities while you enjoy the sun. Because it's such a well-known tourist beach, expect to see multiple vendors offering excursions and selling everything from snorkeling trips to hair braiding services to Larimar jewelry. It's common for vendors to frequently approach you while you lounge on beach chairs — have cash handy if you'd like to purchase something, but if you're not interested a clear and polite "no thank you" does the trick.
Some volunteers are also fond of hunting for sea glass, which is exactly what it sounds like. Now smooth and round, sea glass originates as pieces of glass from broken bottles, tableware and even shipwrecks but are rolled and tumbled around the ocean for years. Eventually, the sharp edges are rounded off and the whole pieces frosts over (and creates a fun take-home souvenir from your time in Sosua).
If you're looking to relax and lay out, snag a beach chair and hide out from the hot sun under an umbrella. Many times they'll quote you a price of around 150-200 pesos, but you can typically talk them down to 100 pesos per chair, especially if you're getting more than one chair. And that gets you the chair for the entire day!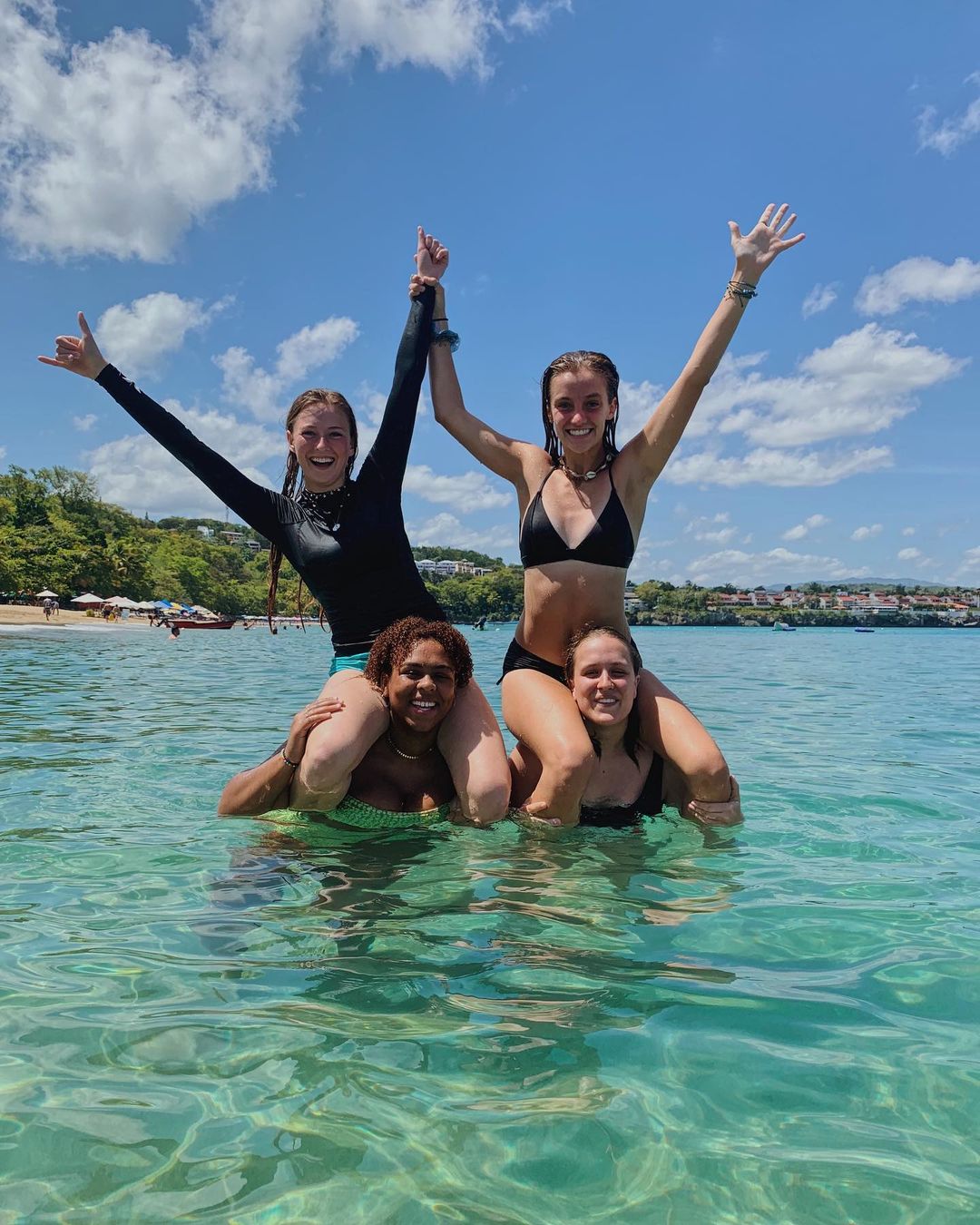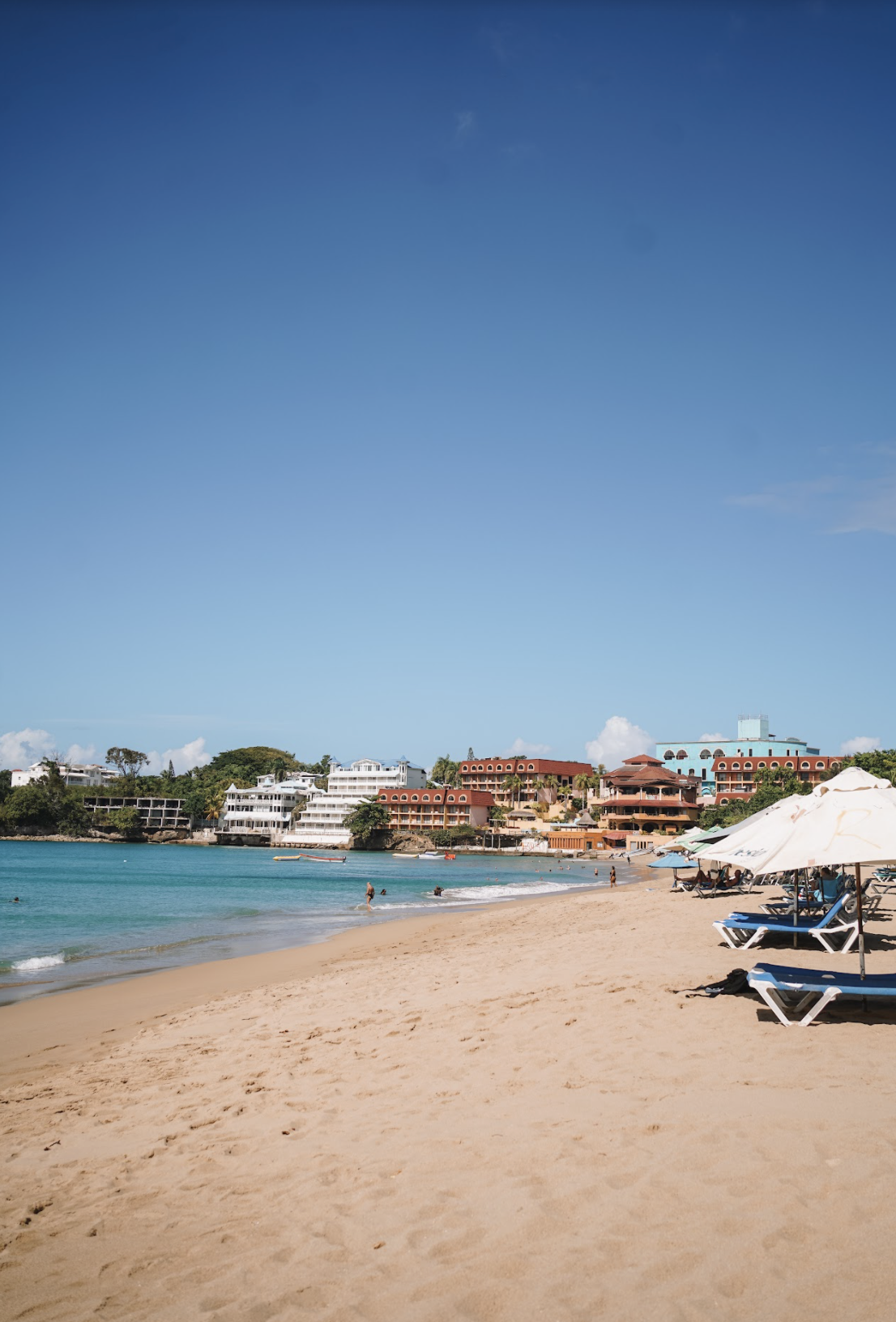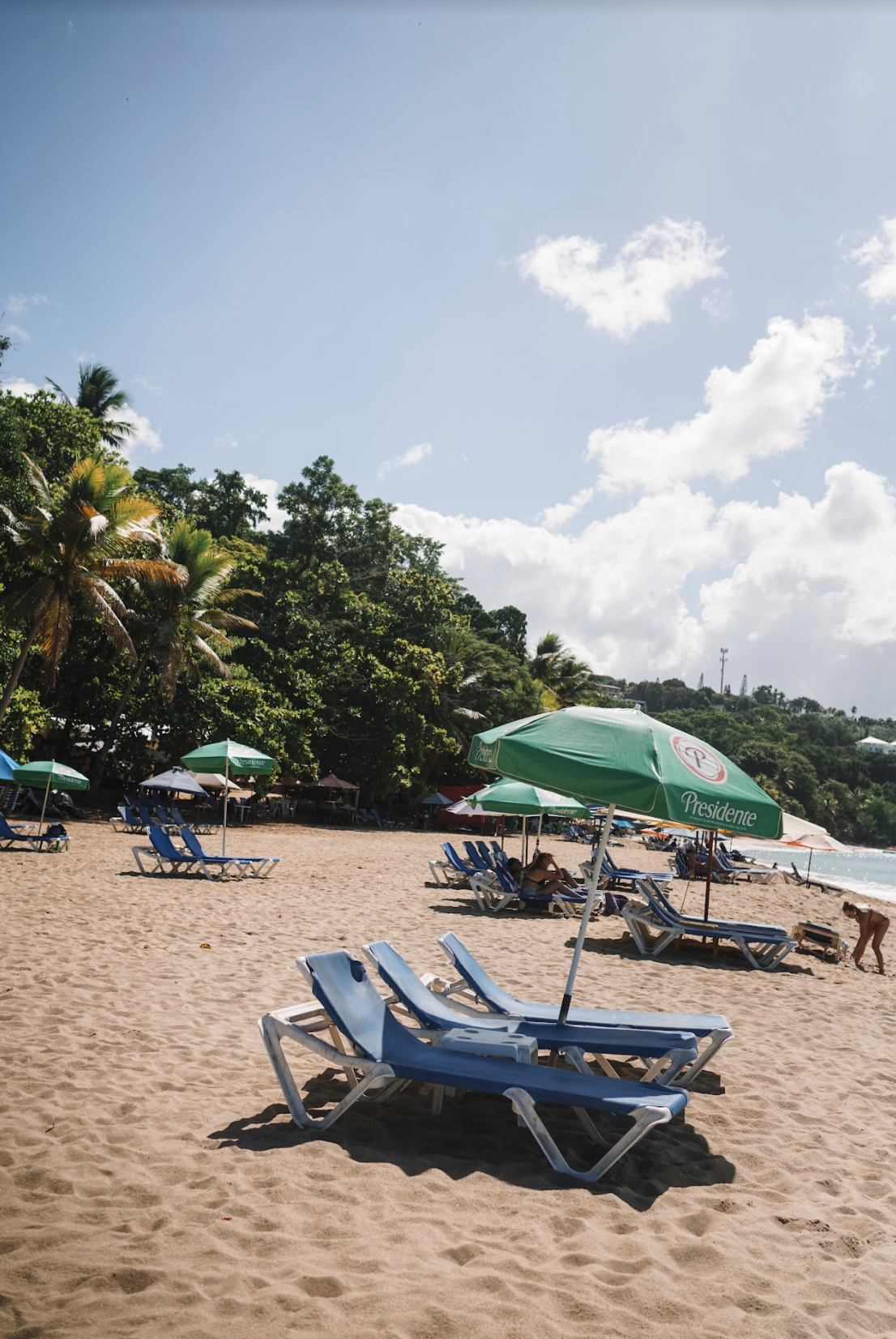 Playa Alicia
Just down the coast from Playa Sosua is a sister beach, Alicia. It's essentially a much smaller and quieter version of Sosua, with fewer shops, fewer restaurants (and often fewer crowds and vendors that want to sell to you), but still has the gorgeous soft sand and crystal blue water. We love Alicia! The beach costs a couple of dollars to get in, but that'll get you a beach-chair rental.
Playa Alicia is also known for its rocky edges found on both ends of the beach. If the tide is right, there are spots where you can jump in from the low cliffs. Just be oh so careful! Most spots aren't a terribly high jump, but pay attention to how strong the waves are that day which could throw you back against the cliffs. Most days in Sosua are pretty calm which makes these two beaches good swimming and snorkeling areas.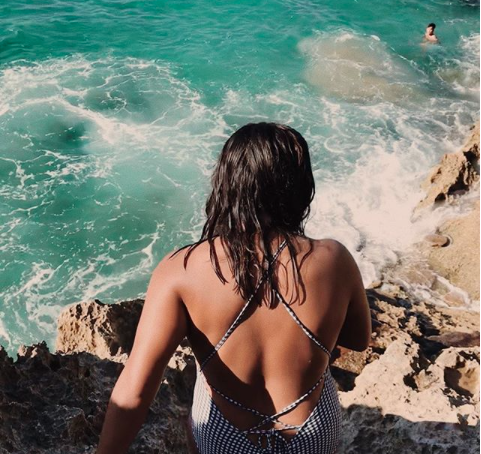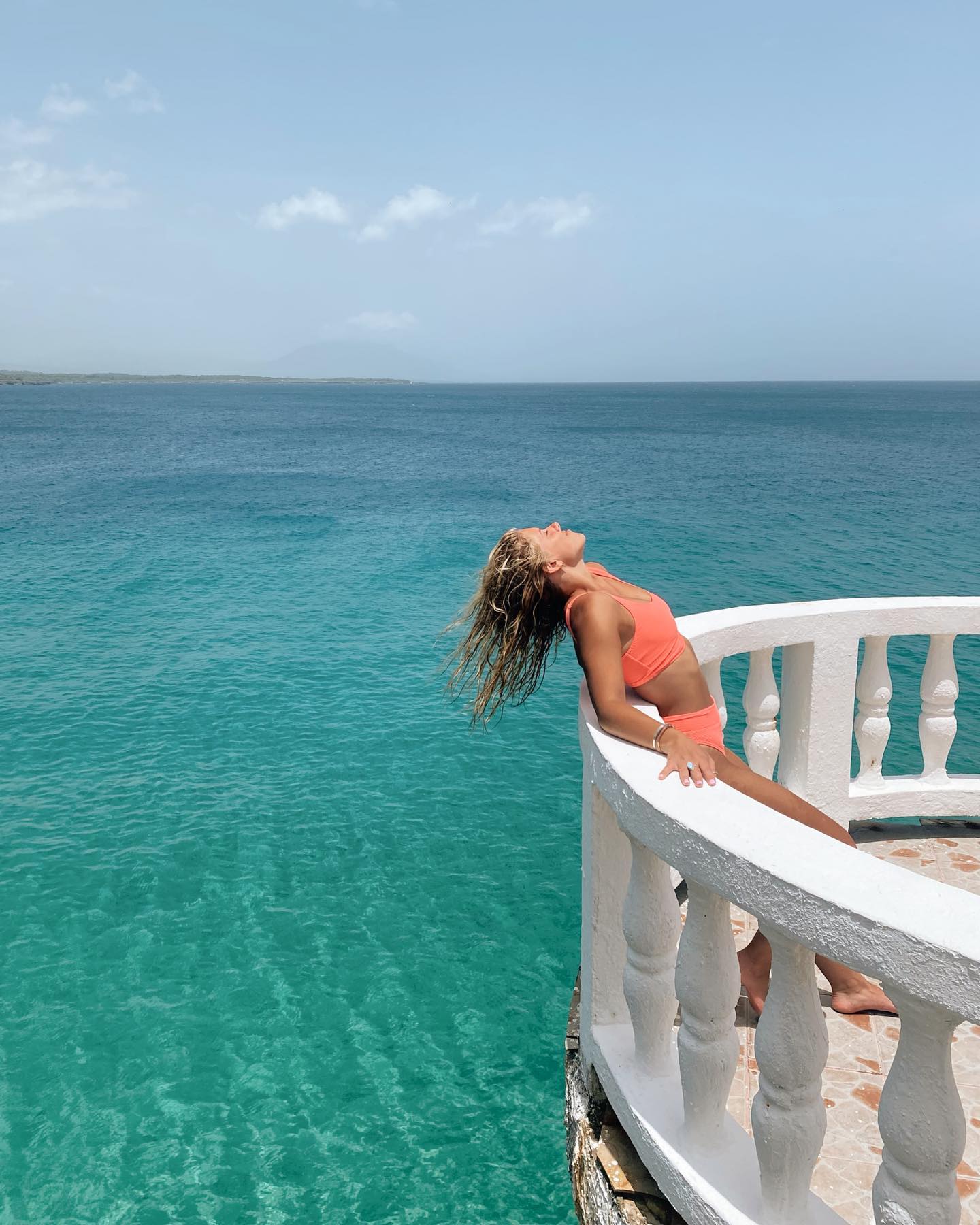 Alicia has started developing slowly, more and more over the years and we can see the potential for even more growth. There are currently a couple of restaurants that sit above Playa Alicia, overlooking the beach. If you're looking for a spot to eat with a view, we highly recommend them both! Come for dinner and you can time it to catch the sunset.
Steven Cafe
This is one of the restaurants with a view overlooking the cove, which you can spot from the beach. Like many restaurants in the DR that cater to tourists, the menu is extensive with so many options. Personally, I ordered the Tikka Masala and while it wasn't at all similar to the Indian dishes I've tried before ... it was delicious! It was basically bites of chicken skewered on a kabob with seasoned tortillas and sauces to dip it in. If you're looking for a light dinner option, I loved it.
Open from 8 AM to 11 PM, with many dishes under $10 USD. Find it on Google maps here.
Waterfront Playa Alicia
Another option for dinner with a view over the cove — This is one of the newer restaurants in the area and is absolutely gorgeous (just check out the photo below)! Because it looks so nice, you might assume that the menu is out of your price range ... and while there are some specialty dishes (seafood and steak in particular) that are around $12-15 USD, you'll find lots of options around $8 like fajitas, pasta, and burgers. And if come early before it gets busy, you can snag a seat with a view! If you're looking for a spot to have a dinner out that feels special but is still on a budget, this is definitely my pick.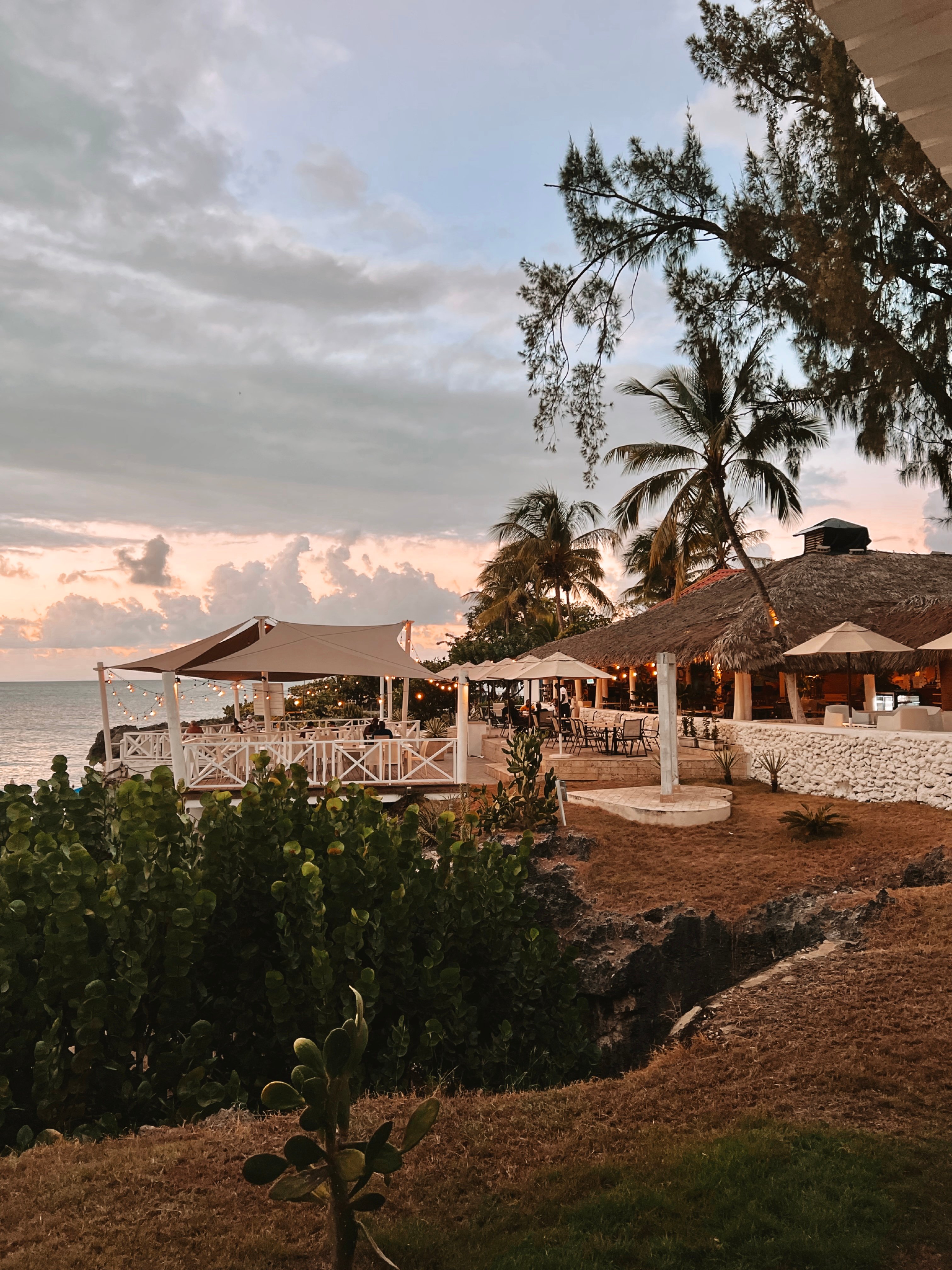 Captain Bailee's
This is another restaurant that ILP volunteers have enjoyed and recommended! You'll need to walk a bit further (it's not overlooking the beach), but it's just a couple minutes walk down the road. The food is fabulous and has killer good prices. Order things like pasta dishes, platters of fresh fruit, burgers and fries, kabobs, and a bomb American breakfast: complete with pancakes, scrambled eggs, and bacon (to name a few).

Open from 8 AM to 9 PM, find it on Google maps here.
So Which Beach Should I Choose?
It really just depends on what you're looking for. If you love a quieter beach where you can lay out on a beach chair and relax, Alicia is the spot. Or if you're looking for adventure and want a day of snorkeling and shopping, head to Sosua.
Luckily for ILP volunteers who live here for the semester, you'll have every weekend free for during your 3-4 month adventure in the DR. That means you can come back multiple times and see both beaches.
Getting From Beach To Beach
It's also possible (and quite easy) to walk from beach to beach if you want to see both in one day. Depending on where you're starting from (because it can take 10 minutes just to walk the length of Sosua beach), it's about a 10-15 minute walk through the neighborhood to get from the eastern edge of Playa Sosua to Playa Alicia.
I'm a fan of using Google maps to find your way (we have a blog post that teaches you how, even if you don't have phone data!) but you can see the map below with the route marked in yellow. It's an easy walk down neighborhood streets.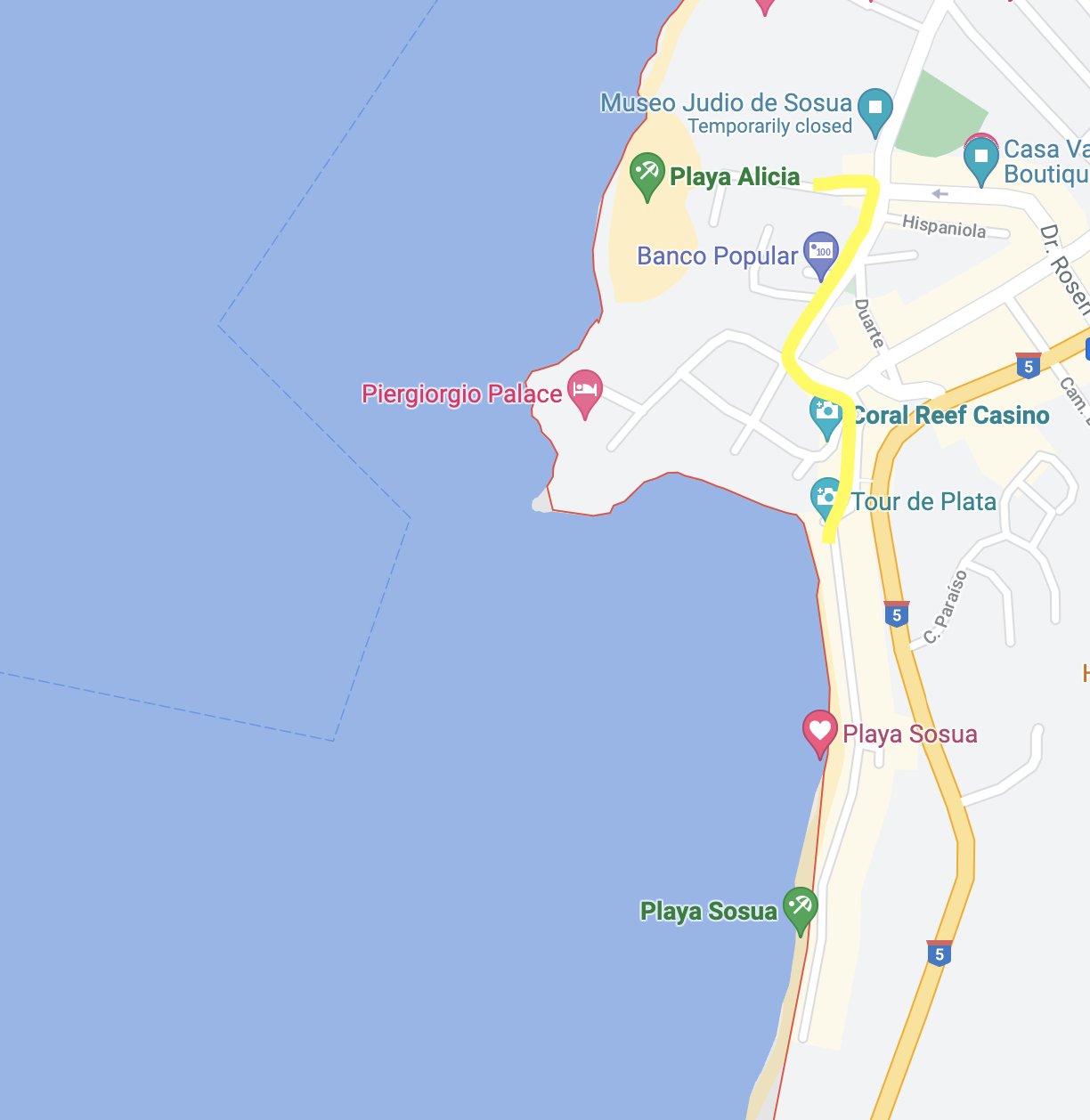 Beach Excursions
+ Activities
Activities on both beaches are very similar because the waterfront conditions are the same. You're likely to find more companies and options on Playa Sosua though.
Snorkel
If you want something to do rather than just lounge on a postcard worth beach, there are some excursions that are definitely worth your time. Snorkeling is big here. You'll find glass-bottomed boats and other fishermen boats that will set you up with snorkel gear and take you out to snorkel — the best deal you'll find for these is about $10 per person.
Whether you're coming from Playa Alicia of Playa Sosua, tours typically take you to the same snorkel spots.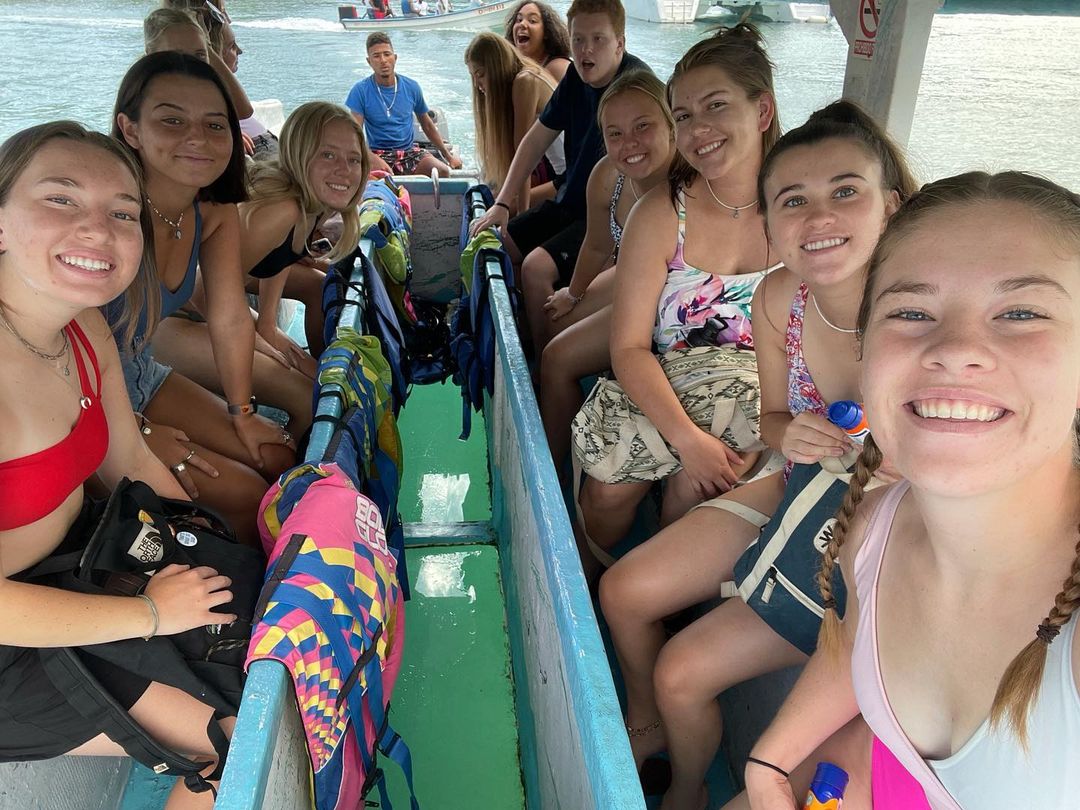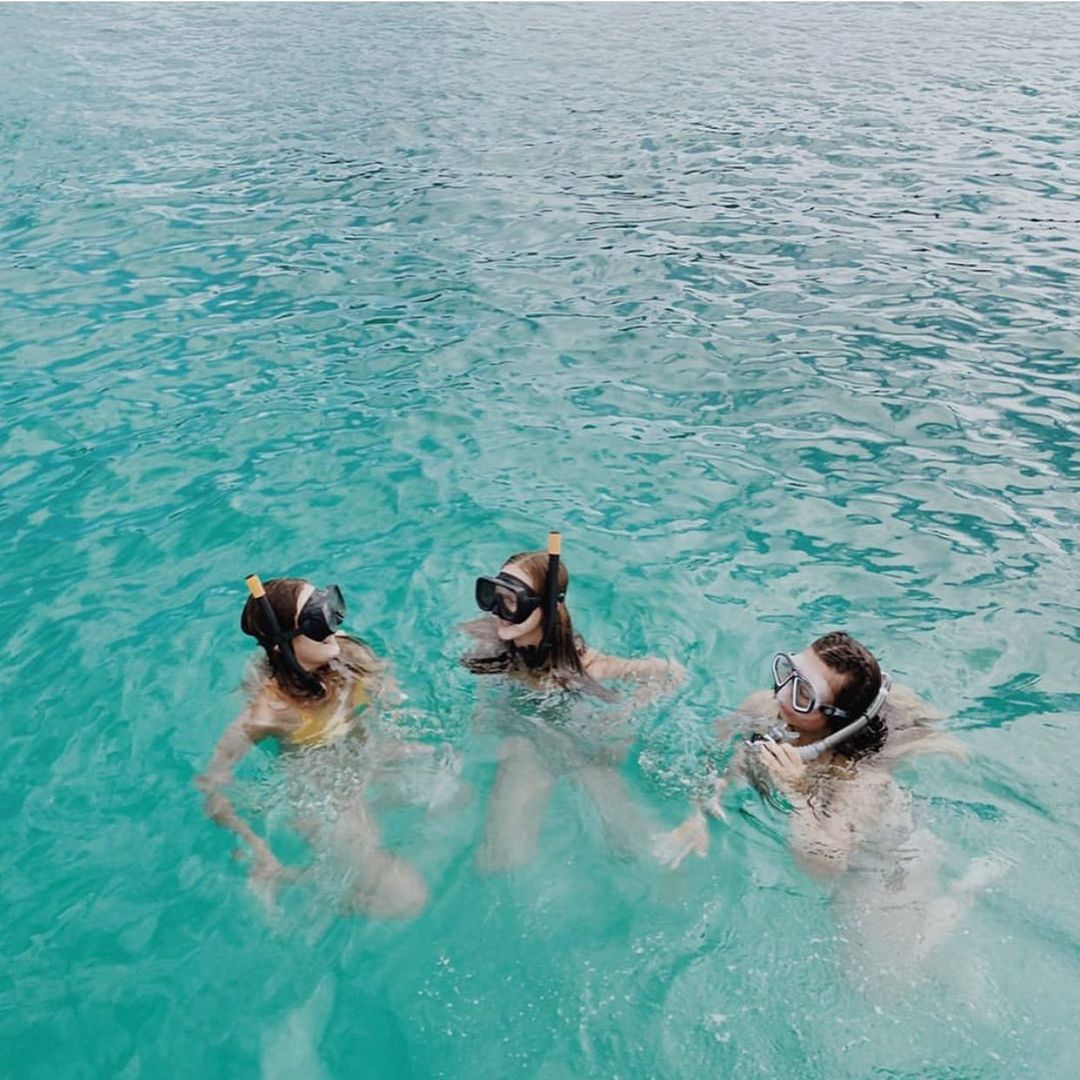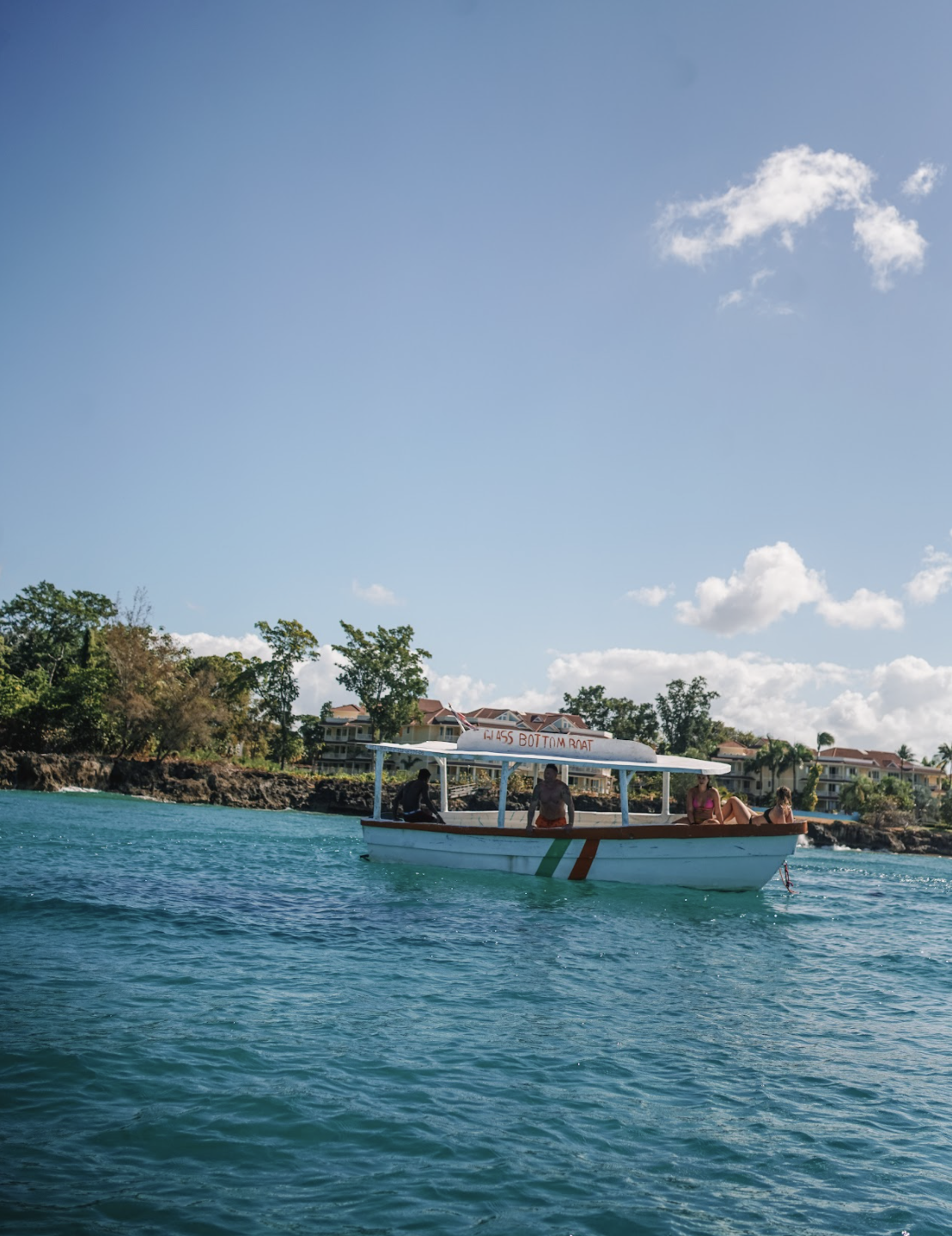 Kayak
Because the waves are so calm, this is a great spot to kayak as well. Rather than taking a boat tour to snorkel, you could kayak out and get the best of both worlds!
This Airbnb experience gets you a transparent bottomed kayak with a tour guide taking you out to snorkel for $40. Such a unique experience to play in a kayak like that and they're becoming more and more popular in particular spots around the DR, including Sosua. Just make sure to reserve ahead and know that they're typically only available Thursday-Sunday.
Nearby Adventures


Hang Out In This Monkey Jungle
Sosua is the town where the turn-off down a bumpy road to get to a monkey rescue center where you can hang out and feed a couple of different kinds of monkeys. There are also zip lining routes you can test out if you purchase the +zip line ticket.

When you're visiting the monkey jungle, you'll get a plate of fruit and nuts and the monkey come running to get a taste: they are messy eaters so wear clothes you don't mind getting fruit all over … these guys love crawling all over you, and aren't afraid to have a snack while sitting on top of your head.

Get directions, and info on the price here.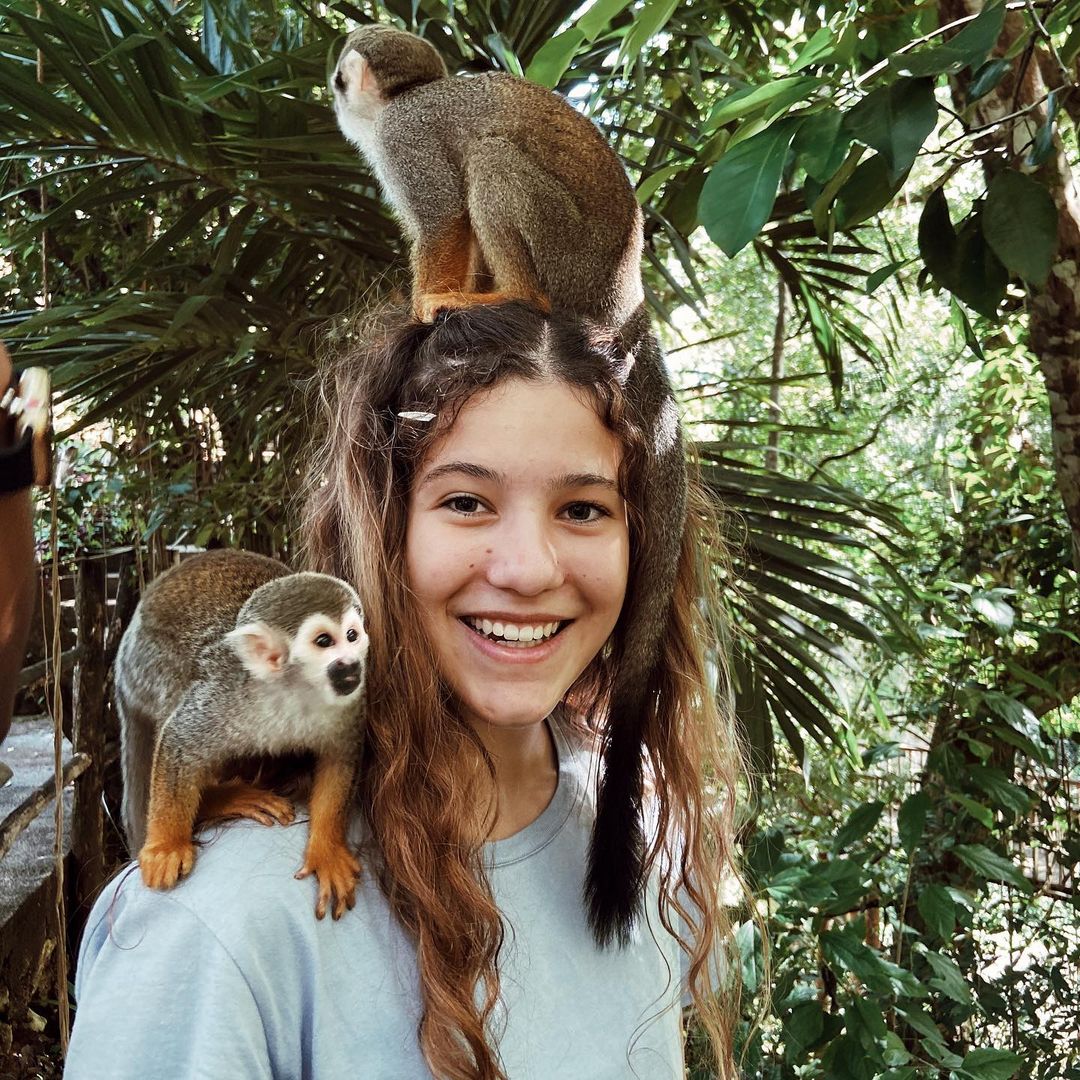 Places To Eat
For Snacks + Groceries
If you need to stop for beach snacks or groceries for your kitchen condo, you'll need to know where the grocery stores are. Volunteers visited Playero which is on the main highway and has all the products you could want — say "hi" to the German butcher who runs the place. There is also a Supermarcado with groceries. You will run into small convenience-type stores in Sosua that sell snacks, sodas, chips, fruit and other things you'll want for a day at the beach.
Fresh Fresh Cafe

According to one volunteer, "you HAVE to go there if you go to Sosua. It was so yummy!" Order up crepes, açaí bowls, fresh fruit smoothies, protein bowls, wraps, sandwiches, etc. YUM. It's all very fresh, bright and healthy.
It is a bit of a walk from the beaches though, so you'd likely need to take a taxi (or just be ready for a longer walk!)
Address: 5, Sosúa 57000, Dominican Republic
Check out their Facebook page for more info and pictures.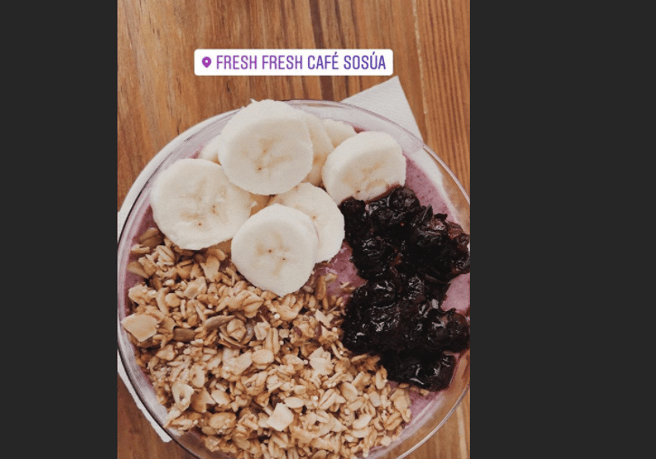 Getting There


From Puerto Plata
Since ILP volunteers who are living in the DR call the city of Puerto Plata home, you guys can just take a gua-gua over to Sosua — it's usually about 50-100 pesos from Puerto Plata to get to Sosua. It makes for a fun day trip!. If you're coming by private car or taxi, the ride is around 30 minutes, and via gua-gua it can take around 45 minutes to just over an hour (because gua-gua's make multiple stops).
Although more expensive, it's also quite easy to catch a taxi, Uber, or hire a private driver. The route between Puerto Plata and Sosua is very common. ILP volunteers tend to have their go-tos for private drivers and keep their contact info listed in an Area Book accessible to Head Teachers.
Getting Around Sosua
You'll spend most of your time at the beaches and it's very possible to get around those areas easily on foot. But if you need to go any farther (usually if you're heading off to another city) it's easiest to grab a taxi or gua-gua.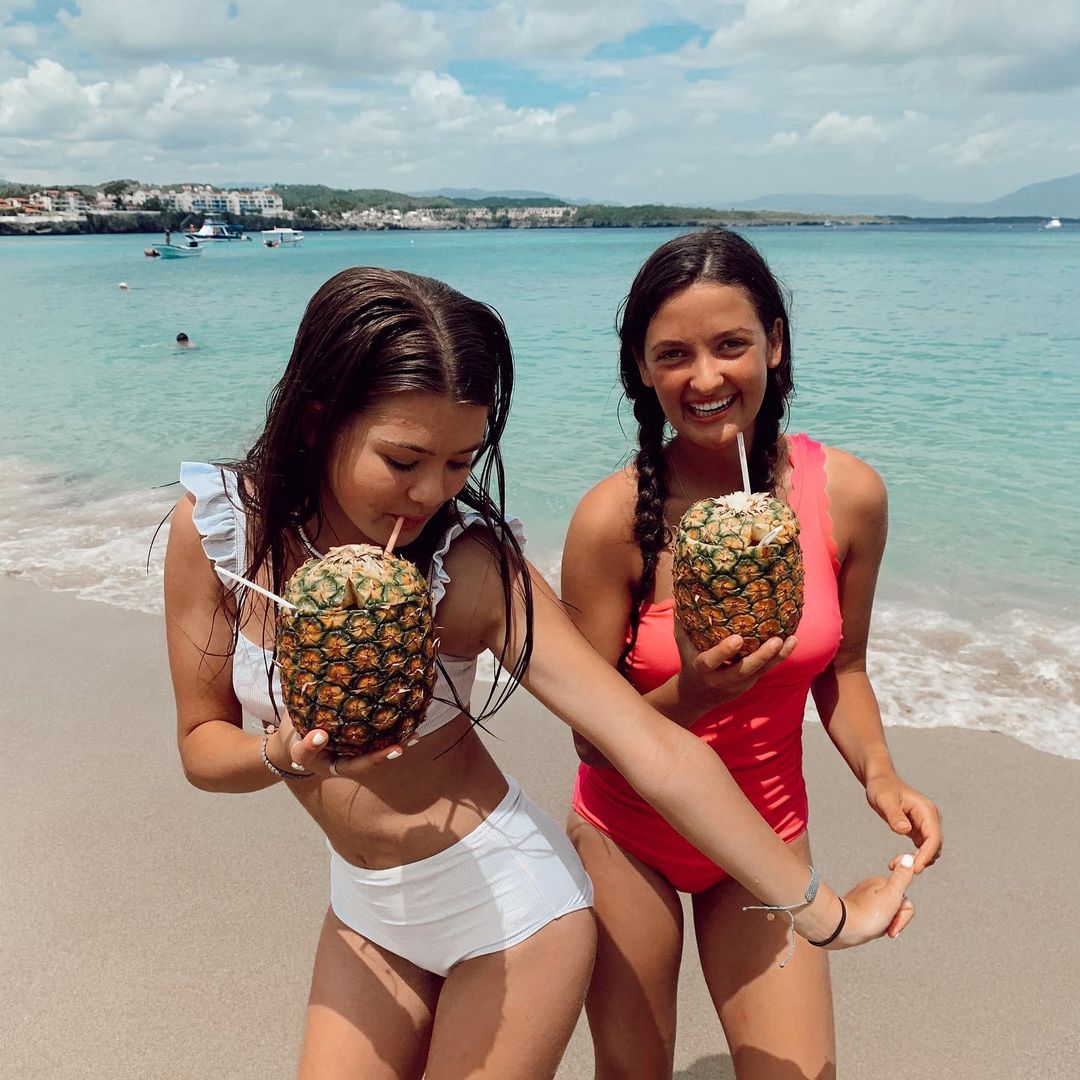 Ready to really experience the Dominican Republic?
Come see what living on this island is all about — ILP (International Language Programs) sends college-aged volunteers abroad to places like the DR to make a difference by teaching English. Volunteers teach part-time, and have the rest of their day, weekends, and vacation time to experience what this country has to offer. Get more info here: