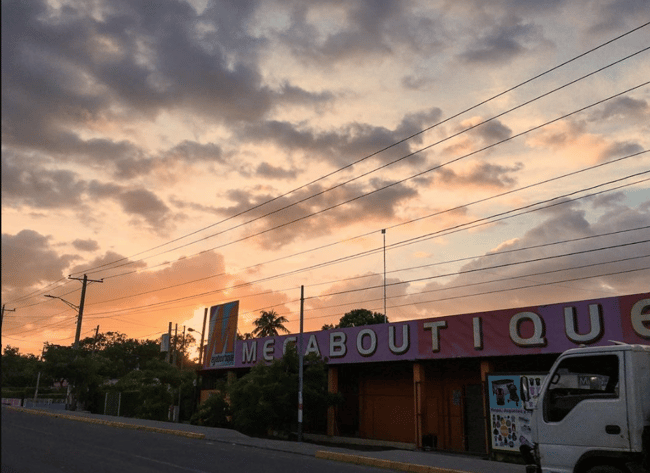 If you're going to be taking a bus over to Costa Rica (or vice versa!) or will be bussing around Nicaragua, you'll need to pass through the tiny town of Rivas.
Hanging out in Nicaragua has some serious perks. This single country is crammed full of what you're looking for in a Central American country — lush forests, hiking galore, volcanoes on volcanoes, and too many beaches to count. Since there's so much to see, you'll want to bus around from coast to coast experiencing it all. And if you're doing a couple of bus trips to Costa Rica or to a few favorite spots in Nicaragua, you're going to run across Rivas, Nicaragua.


---
Pst — ILP volunteers are lucky enough to call Nicaragua home!
See what volunteering in Nicaragua is like
---

There's not really much to see, but it's such a big transportation hub that you'll need to stop through on almost every bus adventure in Nica. This post is a quick overview, giving you a gist about what the bus station is like, popular routes that'll take you here, and a few adventures nearby. You know when you're planning a trip and you see that you have a bus stations in a new city and you're wondering if there's anything cool to do there or if you should just make your transfer and go on your way? That's what this post does for you. Helpful, right?
Where Is Rivas + A Bit About It
Rivas is a small city found about 25 miles north of the Costa Rican border and has become quite the stopping point for anyone traveling bus bus between the two countries (here's more about traveling between Nicaragua and Costa Rica, and vice-versa). It's not a destination city, only a transit point between a few of Nicaragua's best adventures (more on that below). If you're traveling here, you don't need to know much — the main attraction here are all the bus connections, a supermarket, a handful of cafes, and a few ATMs in case you need to pull out some cash.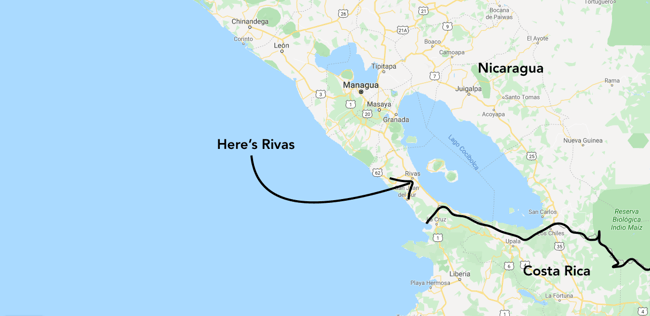 About The Bus Station
The main bus terminal in the area is known as the Terminal de buses which is easy to remember: it's near the town's market, so you can pick up bags of fruit and veggies for your trip if you'd like. The bus station isn't much, more like a big open parking lot where you'll see dozens of chicken buses pulling in and out. Around the perimeter of the terminal (and as a little "divider" between two sections of the lot) there are a couple of vendors selling drinks, snacks (like crispy fried plantains) and street food.
Here's the link to the location on Google Maps to help you orient where the bus station is compared to the small town.
Popular Rivas Bus Routes
Since most buses make connections or stops here, you'll probably run into a few Rivas connections if you're visiting any of these destinations.
Ometepe Island
Maybe our favorite hidden gem? Ometepe is a volcanic island where you can trek to waterfalls (like the Ramon Waterfall), hike to black sand beaches, or relax in what could be the coolest swimming spot in the country. On the northeastern part of the island is Ojo De Agua — a literal paradise of crystal clear water, flowing from a natural spring. Hang out, relax, or see if you can make it across the water via slackline. If you're coming from the north (like near Granada) you'll head to Rivas to make your connection bus + ferry to the lake-set island. Here's how to get to Ometepe.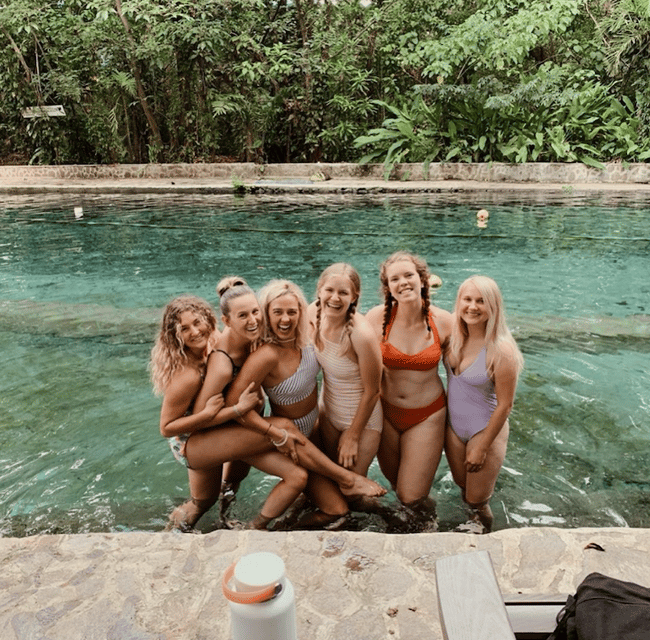 San Juan Del Sur's Beaches
A classic beachy getaway complete with surfing galore, lots of sand, and some pretty bomb Airbnb options if you're looking to make a weekend out of it. It's a spot our volunteers love. From Rivas, this seaside dream is just about 45 minutes away and run really frequently. Even if you're coming from somewhere up north (like Granada), you'll need to make your way to Rivas, then take a bus from Rivas to San Juan Del Sur. We have your San Juan Del Sur guide here with more info on how to get there and things to do while you're there.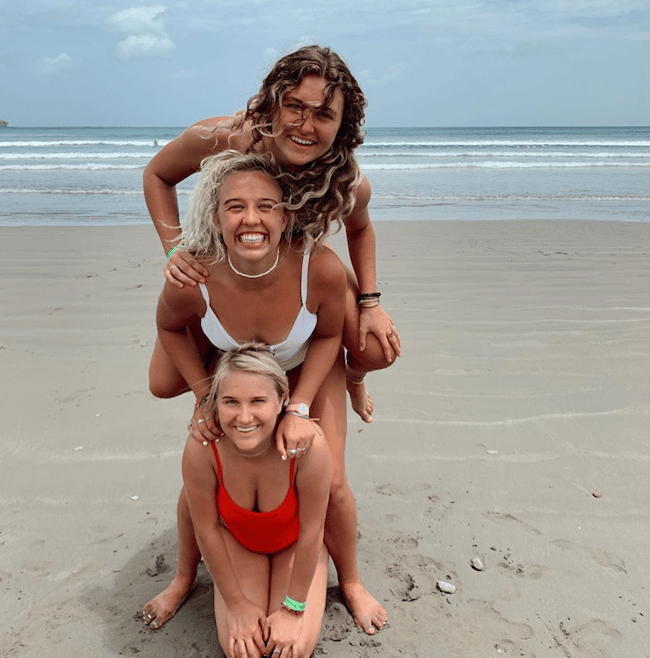 Popoyo's Beaches
Some of the most remote beaches are nestled along the pacific coastline, ones that aren't totally swarmed with tourists and still have some of that fishing village charm. You'll find that more rustic experience when you're hanging out on Popoyo's beaches. If you're in Rivas (or traveling to Popoyo from the south), you can make a connection in Rivas by catching the bus to Las Salinas. You'll be dropped off about 3 miles away from where the main stretch of hotels are in the Guasacate, and can taxi the rest of the way there.
Quite a few backpackers stock up on supplies while in Rivas before hopping on a bus up to the more remote Popoyo beaches. You can visit the Maxi Pali, a larger grocery store where you can get food and other necessities before making your connection to Las Salinas.
Get a glimpse at what beaches you should check out in Popoyo.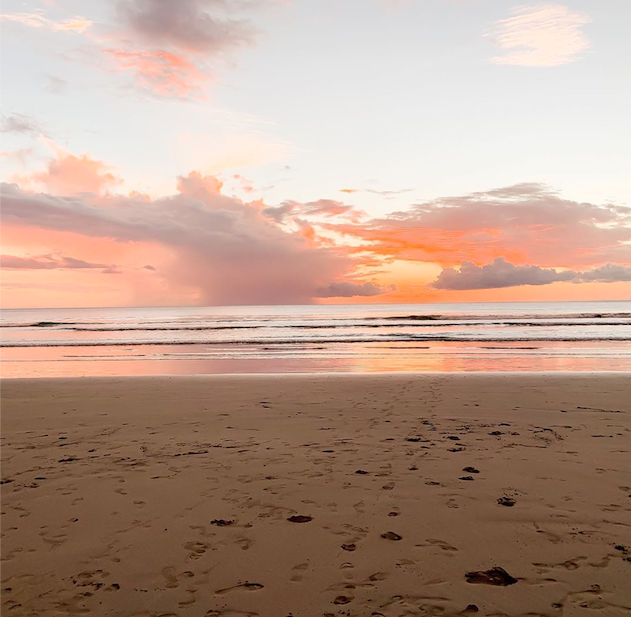 Granada
If you're traveling north from Costa Rica or another southern destination, you'll probably end up in Rivas before you can head to Granada by bus. It's a popular route, with buses leaving daily every couple of hours or so. Tickets are around 50 cordobas. From Rivas, it'll take you about 2 hours to get to Granada. Here's what you can't miss in Granada when you get there.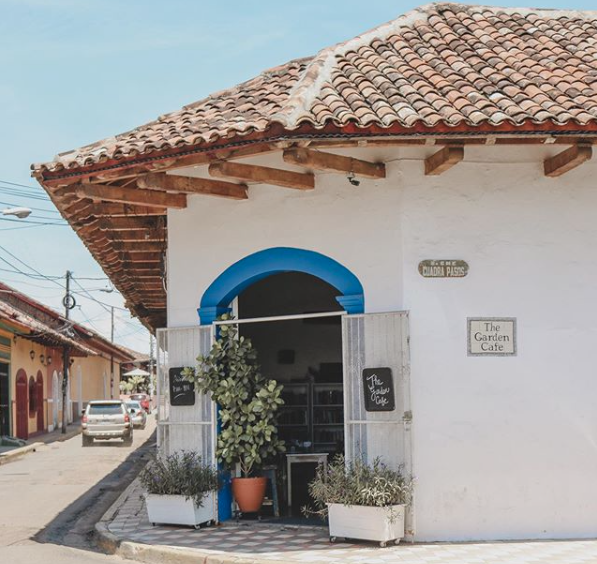 A Few Tips
Bus Schedules
Like most things in Central America, they fluctuate. Most don't run on a set schedule, differing by 15-20 minutes or so. It's best to arrive 30 minutes (or more!) so you can make your bus if it's crowded, or decides to leave 15 minutes before it's supposed to. Most things tend to run late, so you'll also need to be okay just hanging around for your bus to arrive or even leave for that matter.
What Are The Buses Like?
We have a full breakdown on the buses in Nicaragua here, but in a nutshell, you'll probably be taking chicken buses or microbuses if you're traveling through Rivas.
Chicken buses are actually decommissioned school buses that have been repainted and refurbished to use to get locals all around Nicaragua. They are very inexpensive to take and don't really have regular schedules; sometimes the drivers will let people off wherever they ask, which can make the schedule and timing a little unpredictable. You'll be sitting on those leather benches and rely on open windows for some airflow. Microbuses are similar to Chicken buses, but don't make as many stops. If you're given a choice in price on the same route, the more expensive one will be the microbus schedule. You'll get there faster (which for me, is typically worth the little extra cordobas).
Microbuses are similar to Chicken Buses but don't make as many stops. They are also not recycled school buses. Both of these types of buses leave once the bus is full, making their schedule a little unpredictable.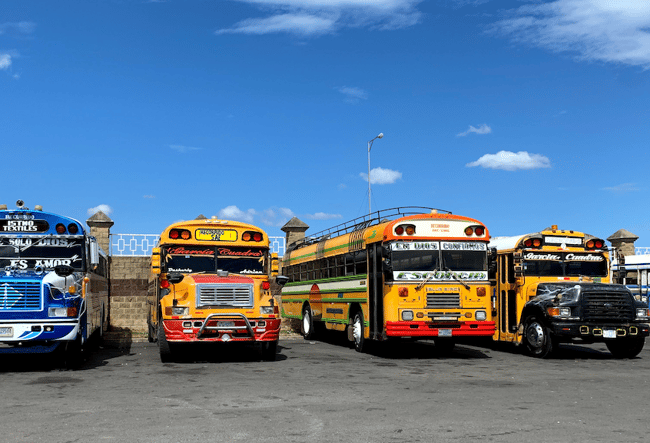 Payment + Baggage
You'll pay the driver directly, and there are typically employees hanging around where people board the buses so you can ask to make sure you're headed on the right bus. You'll want to make sure you have cash for your ticket in small bills. Paying close to exact is convenient just in case the ticket collector doesn't have enough change to break your big bills. Another thing to know? Some buses will want to charge you extra for your bags — you'll notice that locals aren't getting charged. Some tourists have had luck negotiating the cost to be lower (some initially want more than the ticket price for your seat). Just something to be aware of.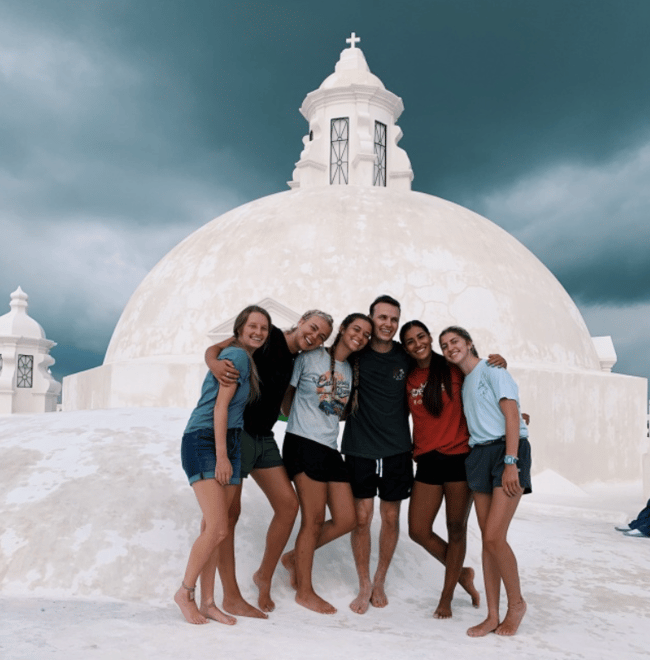 Come to Nicaragua with us!
ILP's a Utah, USA based organization who sends college-aged volunteers to places like Nicaragua for a semester of adventures. You'll help teaching English in this Humanitarian program, with weekends off plus vacation days to travel all around this country, plus others like Costa Rica and Panama.