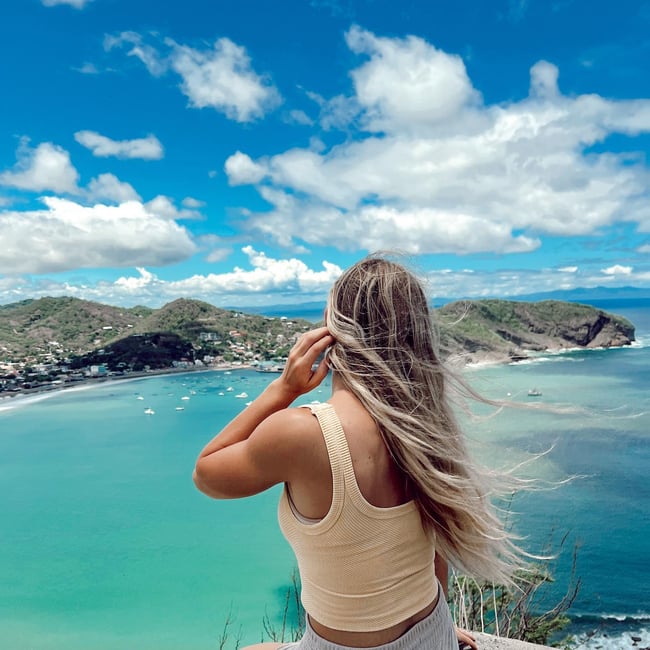 You'll never want to leave this chill, relaxed fishing village after you visit.
Have your Nicaragua vacation plans booked yet? ILP volunteers have the right idea by spending a day or two in Juan Del Sur! Tucked on the southwest coast of Nicaragua, this fishing village-turned paradise is a little picturesque spot nestled in a "c" curve cove of the Pacific ocean. You'll find a range of big surf beaches and relaxing stretches of sand to catch some sun, along with colorful waterfront homesteads.


---

Interested in seeing more of Nicaragua?
Read this Central America Destination Guide.
---

Volunteers in Nicaragua are living in Granada (another spot you'll love), teaching English part time during the week, with weekends and vacation days to explore Central America. Luckily, San Jun Del Sur is easily close enough for a weekend getaway.
Planning A Trip To San Juan Del Sur, Nicaragua: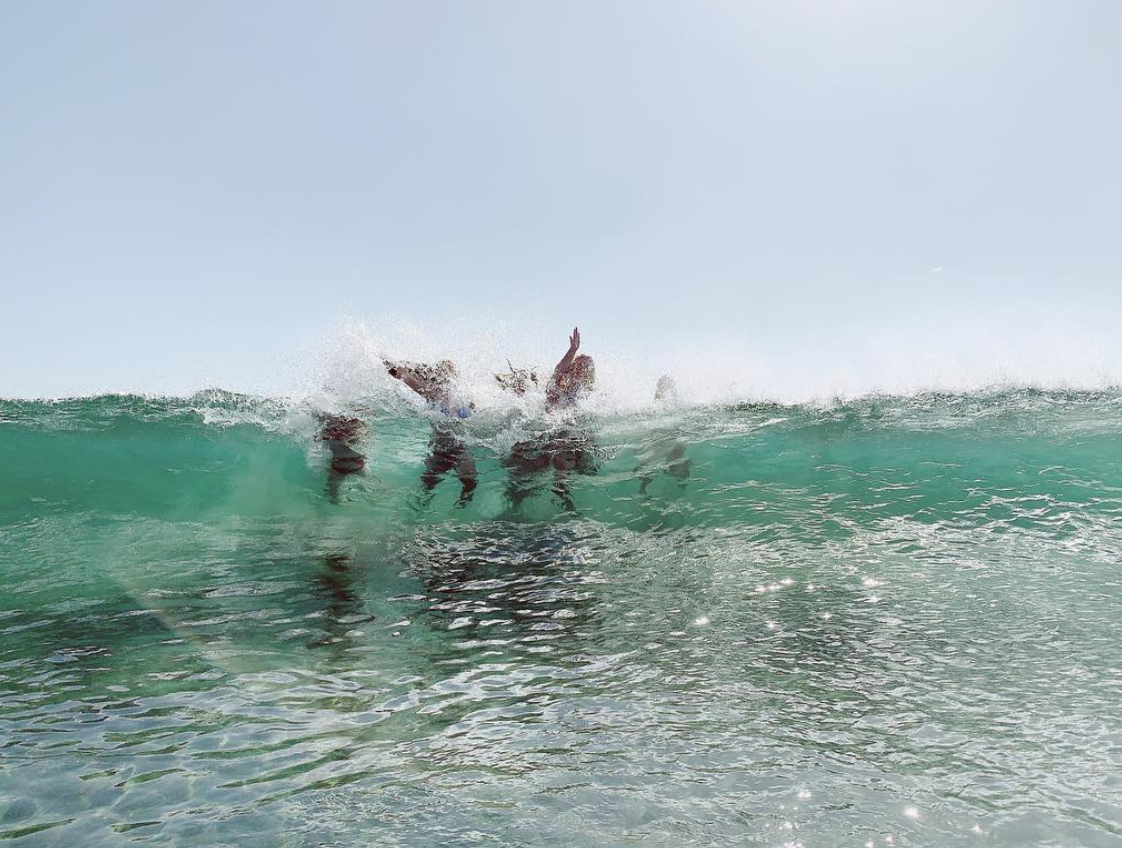 Our Favorite Things To Do
The is the ultimate laid back beach vacation, a nice way to spend weekend after a week of teaching and exploring the city you call home as an ILP volunteer, Granada. You'll find your typical beachy things to do, along with a couple of activities to keep you coming back for more.
The Beaches
You have the pick of the litter when it comes to beaches in San Juan Del Sur. Some are better for those looking for a relaxing day on a secluded beach, while some are best for swimming, and more than others are ideal for anyone looking to surf. Here's our breakdown of a couple different kinds of beaches —
Playa Hermosa
Hire out some hammocks or grab a massage on this beach. There are also huts advertising surfing lessons if you'd rather spend your time in the waves rather than on the sand. Or, if you're in the mood for a horse back ride on the beach you can make that happen.
You'll need to grab a shuttle to this beach from San Juan Del Sur, but the $10 charge includes the $3 entrance fee you'll need to pay to enter the beach. Taxis will also take you (plan on a 30 minute ride). Hostels can help you get a shuttle to the beach if you don't want to take a taxi from where you're staying.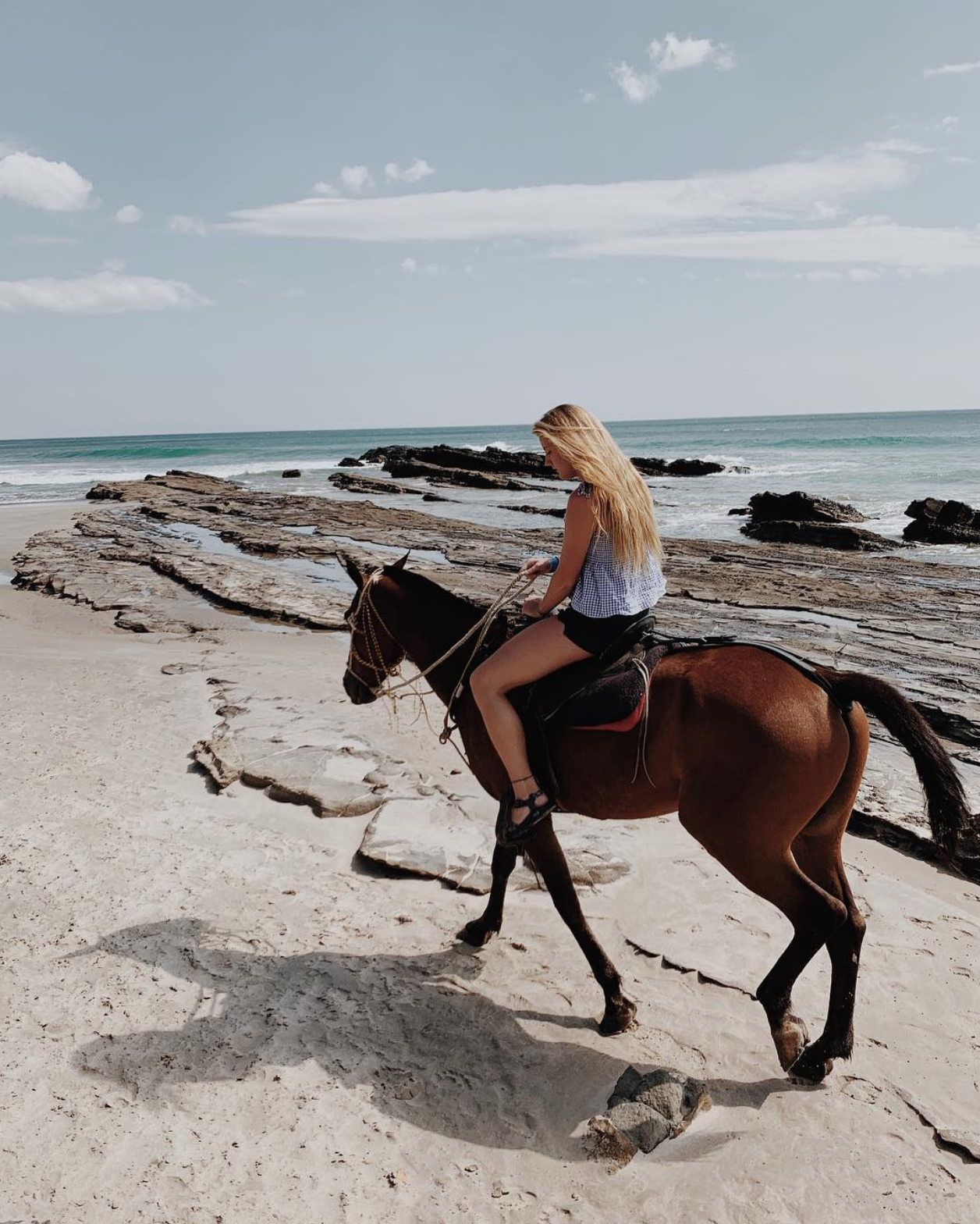 Playa Maderas
Probably the city's most popular beach and definitely one for surfers. It's a favorite beach for our ILP volunteers! You can easily catch a taxi from where you're staying (they will all know Playa Maderas) for a few dollars — no shuttles take you here. Playa Maderas is a good beach for a few reasons: there are gentle waves that last until you're about waist deep for swimmers, or you can head out further and catch the bigger waves for surfing.
You'll find a dozen plus shops and restaurants advertising rentals, along with a pocket of tide pools where you can admire crabs and starfish up close. Just know there is zero shade, so be prepared with lots of sunscreen, a hat, and a day out in the sun.
Playa Remanso
Another popular beach, volunteers in the past have headed here for some surfing lessons. The beach is backed by a couple of restaurants for lunch or dinner after a day in the sun — just make sure you bring cash (several places don't accept credit cards). You'll also find a selection of surf shops where you can rent a board (some quoted prices around $10 for the day) and lessons (some shops had 60 to 90-minute lessons for $25 to $45+). Some volunteers say this is a good beach for beginning surf lessons.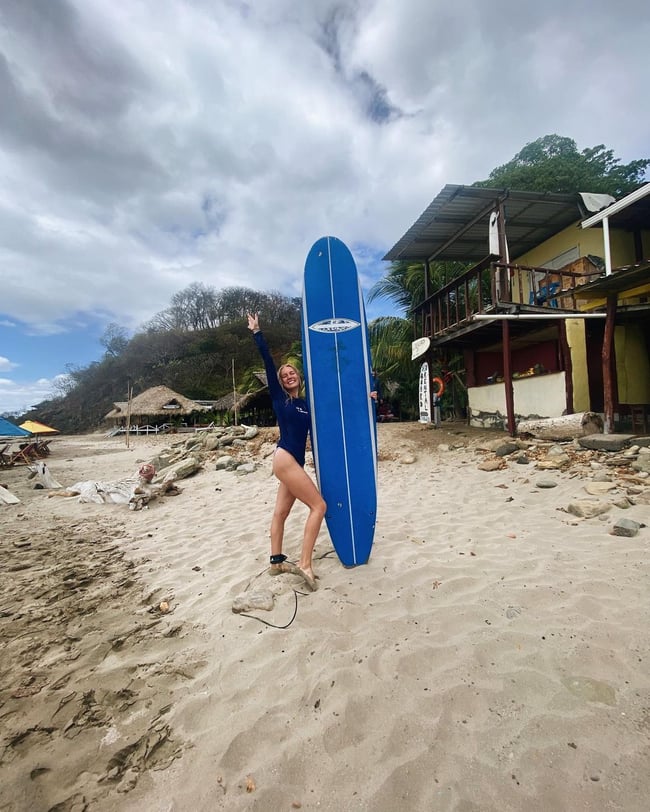 Playa Marsella
This is a swimming and relaxing beach, with small waves and a chill vibe. Taxis will know the spot, making it easy to get to. Nearby there are a couple of restaurants and hotels if you're looking to grab lunch on the beach.
Pro Tip: Overall, you can find surf board rentals anywhere from $10 - $35, more for a board and lessons at most beaches.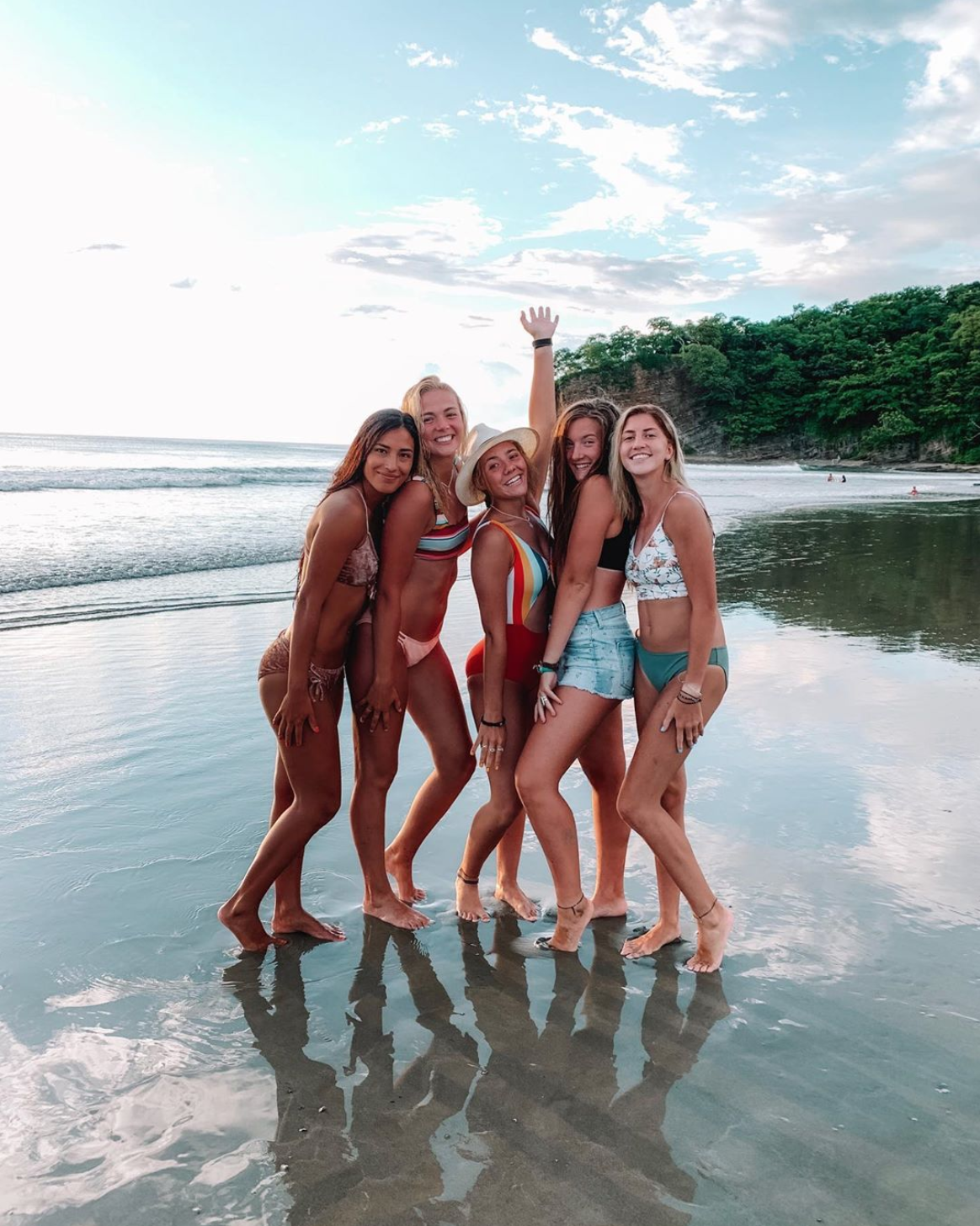 Hang Out with Turtles!
One of the main reasons to relax in San Juan Del Sur is to come see the sea turtles — each year thousands of little turtles hatch and make their way to the ocean, and you can be a part of that. You'll need to go with a tour, so we have all the details about seeing turtles in Nicaragua right here.
Water Taxi to Playa Madera

Line up in front of Hotel Estrella before 10:00 AM to book your tickets on a water taxi (tickets are around $8 USD). You'll take a 30 minute boat trip across the waves to Playa Madera, a tranquil beach of golden sand, gorgeous waters, colorful bungalows and a relaxed vibe. Surfing also puts this place on the map, so plan on spending a couple of hours in the waves yourself (you'll find board rentals all over) or watching the pros.
Stay just long enough to catch your water taxi back to San Juan Del Sur, which departs around 4:00 PM (But double check with the Hostel Estrella!).
Have A Zen Yoga Session
You can find a few yoga studies around San Just Del Sur, but there is something to be said about visiting the first yoga studio in the area. You'll get a view of the canary-yellow church and the coastal town from the windows in the two-story studio, plus there's no need to have a reservation. You can have a drop in lesson which includes a cup of tea and a yoga mat for $10. Head to Zen Yoga Nicaragua, and take a peek at their yoga schedule here.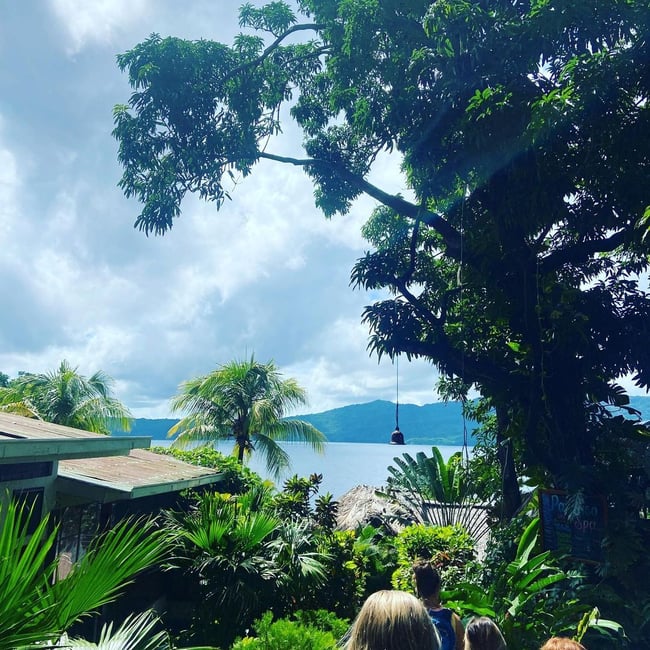 Fav Photography Spots
This coastal, sleepy town is charming, with more than a few lookout spots:
The Christ Statue
Cristo de La Misericordia, a giant statue of Christ is a landmark you can spot from a couple of beaches. It's a 25+ minute hike uphill to the statue or you can hire a taxi to take you all the way up for a few dollars. Plan on paying $2 USD for your entry fee which includes a tour around a small museum. The views from the top are stunning and an absolute don't miss spot.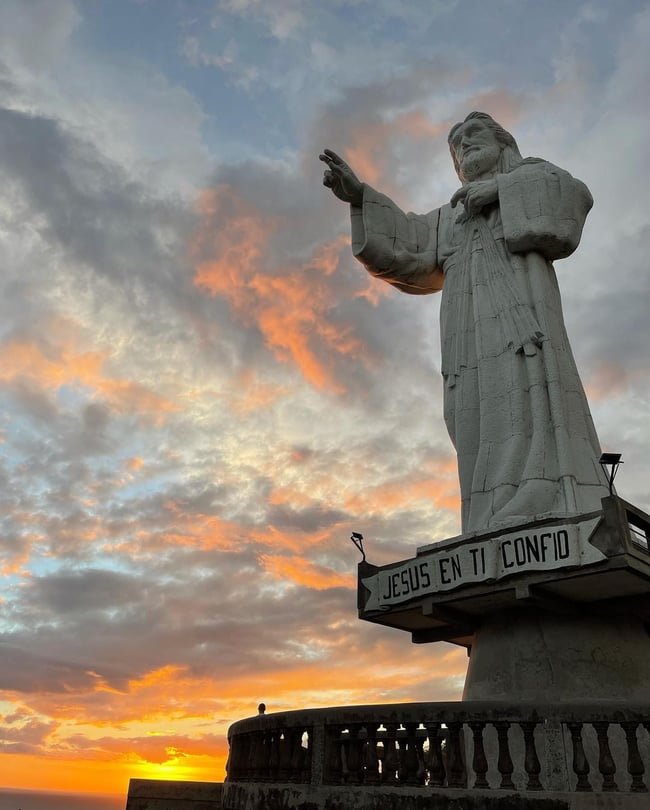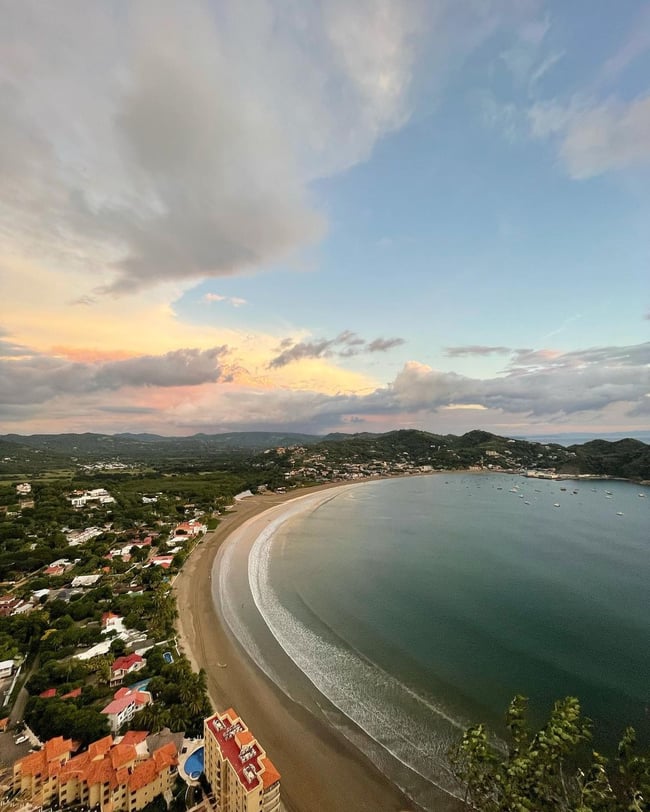 These Sunset Spots
They are stellar here, especially if you catch the sun going down behind the waves. The Christ statue hike boasts the most spectacular views of the surrounding town, but you want to be off the mountain on the sand for the best views of the sunset. A good spot is the San Juan Del Sur beach.
You'll see signs, but just as a head's up, it's not the best idea to be out wandering at night. Like any other tourist town, theft and petty crime tends to be more popular at night (and here, around the beaches) so be sure to snag your picture of the sunset and head to your hostel's pool before bed instead of hanging around after dark.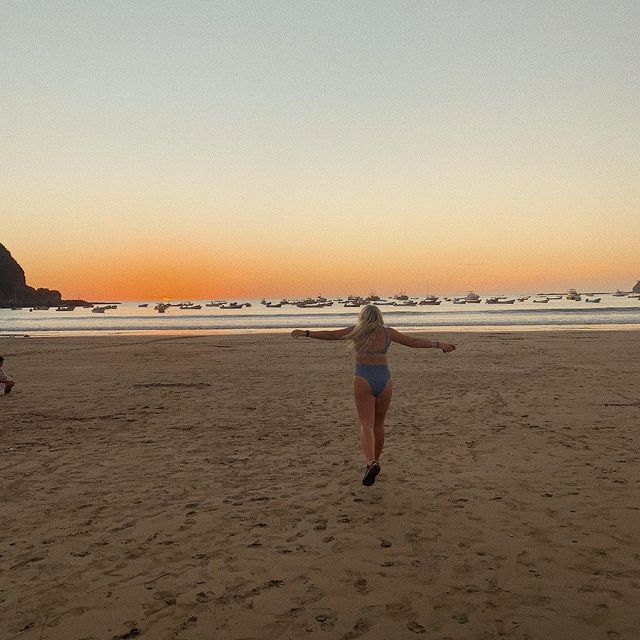 The Art Warehouse
Tour the murals at The Art Warehouse, a gallery of local artists where you can hang out at the coffee shop or purchase a unique take-home. There are also classes you can take like soap making and painting classes. Message them about classes on Facebook.
The Colorful Town Square
You'll find pops of banana yellow, creamy turquoise, vibrant pinks and stunning blues all over, so best to grab your camera whenever you're walking around. Get bursts of color on the Main Town Square in particular. The yellow church is also picture perfect for a colorful Instagram feed.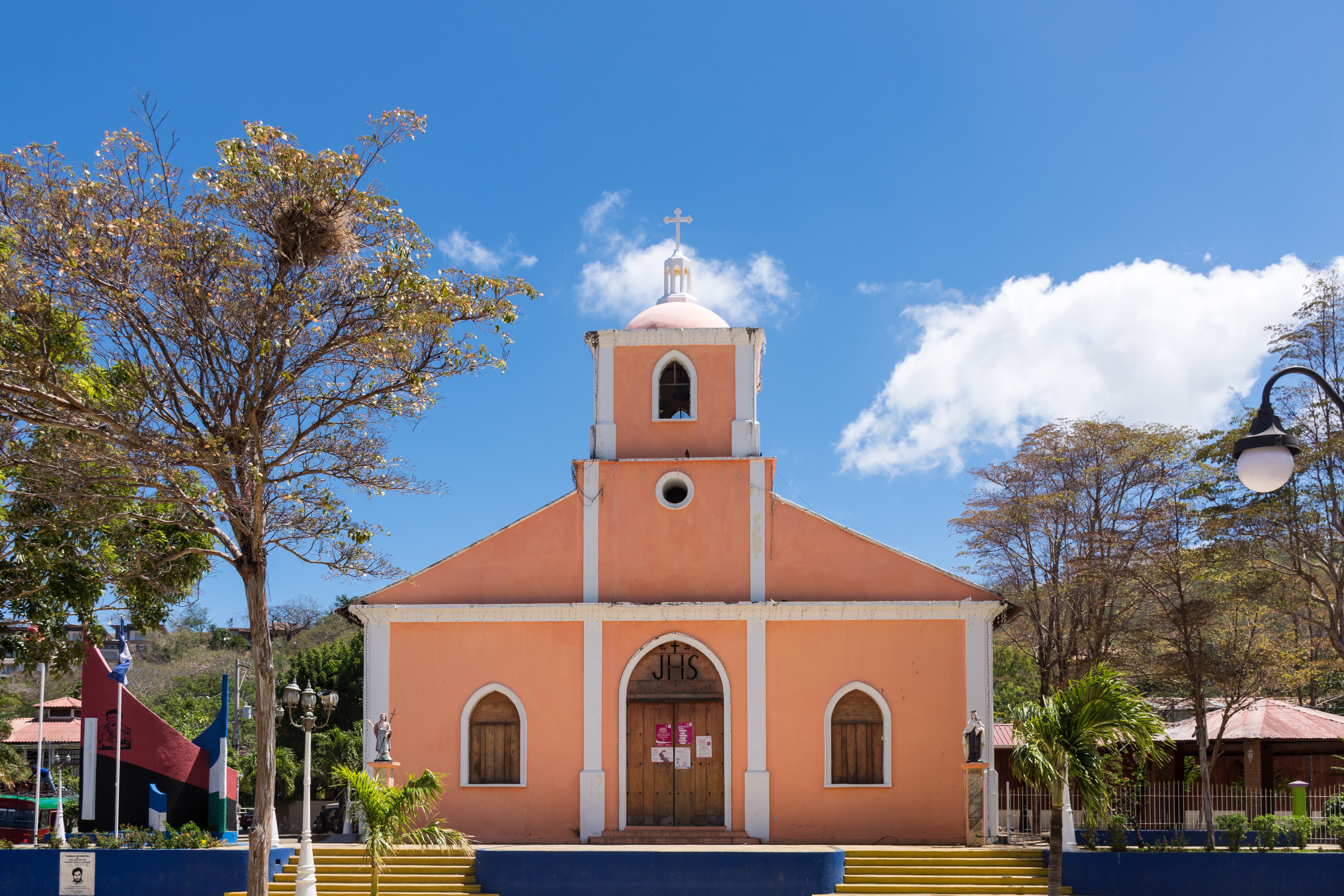 Places To Stay
Like most popular beach towns, you'll find a mix of hostels, fancy resorts, and AirBnBs to check out. These are just a couple of recommendations.

Hostal Brisas y Olas
Our favorite place to stay in San Juan Del Sur! It's really close to the beach and has really clean and affordable rooms, plus some rooms have a terrace where you can spot the sunset. Book here.
Casa Oro
Another favorite place to stay, Casa Oro is one of the oldest hostels in the area — kind of the original surf house in San Juan Del Sur! Rooms are simple, with A/C, close to the beach, and has breakfast available for just a few dollars. Book here.
Hola Ola
Grab a shuttle to the center of town, or make the 10 minute walk along the beach from the Hola Ola hostel. Travelers who stay here love hanging out at the pool and paying a few dollars to eat dinner (family style) with a group of travelers all over the world. It's kinda the hangout spot for a lot of travelers looking for a loud and social experience. Just know they don't have A/C if that's important to you in this hot and humid country (but they do have a pool).
Hostel Esperenza
Enjoy a free local breakfast at the Hostel Esperenza before you hang out on the beachfront hammocks. The hostel boasts a helpful staff that can help you rent out bicycles for the day, or feel free to head out right to the beach (it's right across the way). It's a pretty unbeatable location with good rates not to mention the close access to the beach.
Hush Maderas
A 15 minute drive away from San Juan Del Sur gets you to Hush Maderas, a slice of paradise, where travelers can hag out in the pool that overlooks the coast, yet still remains tucked away in the trees. Get a 4 person dorm for $25 a night.


A Tip Or Two
When It Comes To Food
Ding Repair Cafe for breakfast is a win all around. Some volunteers say that can't even explain how good this place is because it's just that good. Some mention to get the bowls, the golden milk latte, and (very filling) pancakes.
The Art Warehouse is another recommendation, with yummy wraps, fruit bowls, granola, taco plates, and more. The pork tacos and the ginger lime soda are mentioned as good picks from their menu.
Taco Stop's is a fav place to get tacos if you need them (which you do, by the way).
Simon Says is a popular place to grab smoothies but they also have seafood dishes, salads, sandwiches, etc.
Another recommendation is Dale Pues. They have a menu full of wraps, tacos, salads, sandwiches and other yummy things.
If you need dessert, go to Gelateria Superfrutto for the best gelato you'll ever have, according to some. Right next door to that place is a restaurant where you can get cone pizza at which was really fun.
In the mood for sushi? "The sushi at El Social is incredible" according to more than a few volunteers — but others thought it was kind of expensive for sushi that was "just okay". Kinda split views on this restaurant!
There's a surprisingly present Jewish population in this Nicaraguan town, so spotting a falafel stand isn't too out of place among the eateries boasting ceviche and tacos.
Come For The Weekend
This is an ideal weekend spot, especially if you have the budget to take a taxi down, and get there early on a Saturday morning. There's enough to keep you busy for a day, then you can sleep overnight Saturday night, and hit the beach one more time or schedule in a yoga lesson before leaving and getting back to Granada for the night.
It's an easy trip if you're around Granada.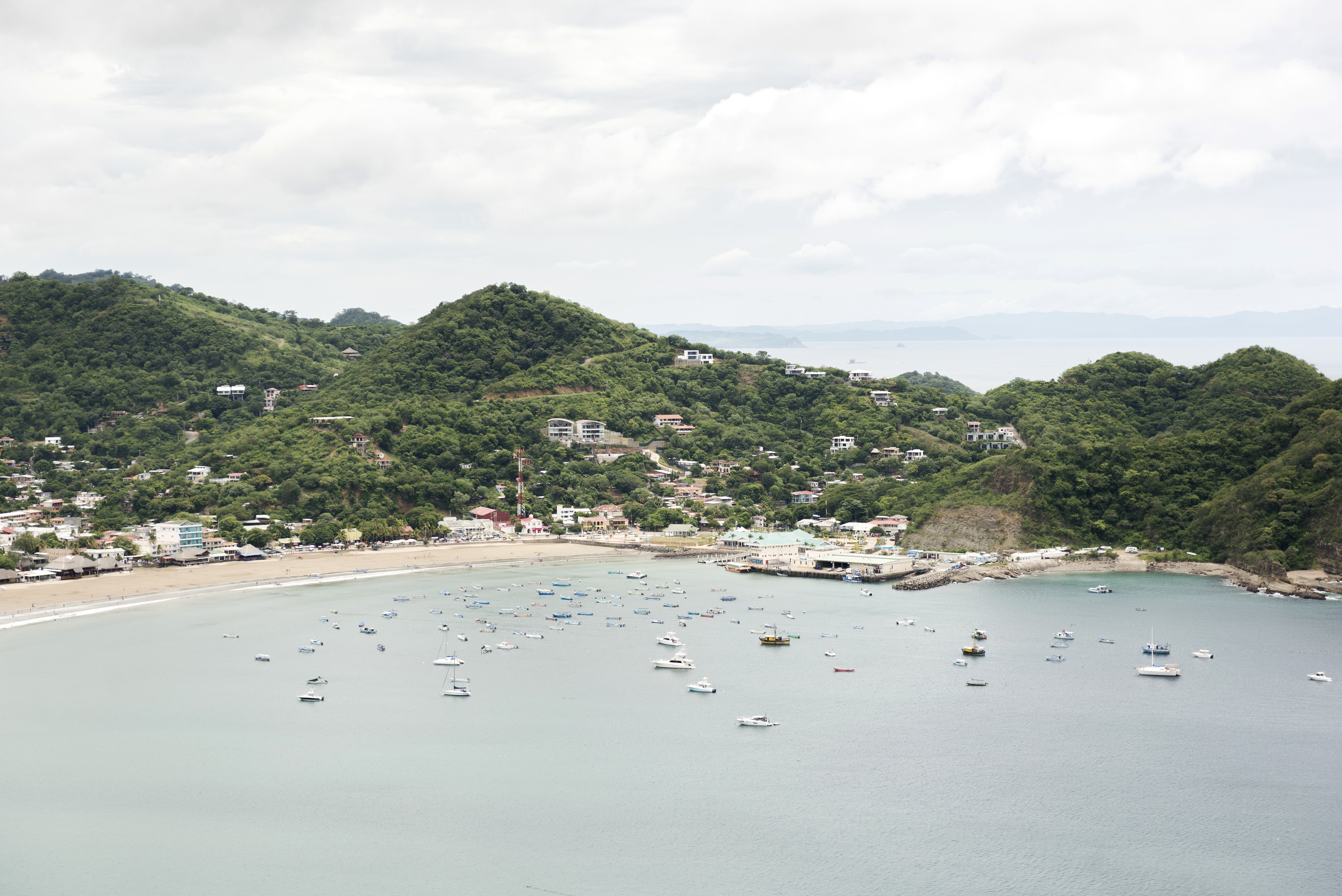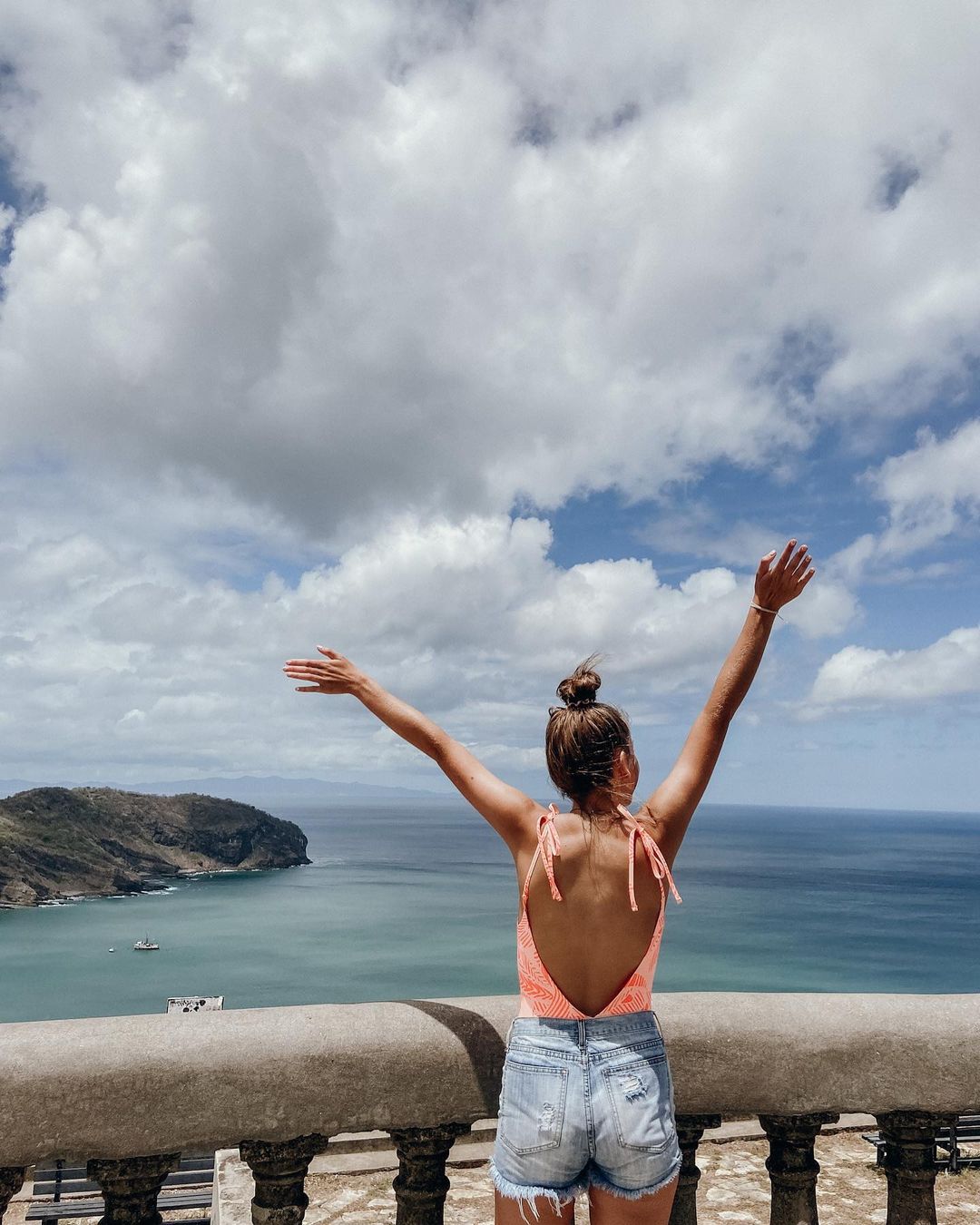 How To Get To San Juan Del Sur
From Granada
From Granada, you have a couple of options: you can either take a private car, a taxi, or a bus to San Juan Del Sur. If you're a fan of taking a bus, you can catch a bus from Granada to Rivas, then follow the directions below to get to from Rivas to San Juan Del Sur.
Chicken buses leave for Rivas from this station a few times a day, at 5:50 AM, 6:30 AM, 8:05 AM, 9:30 AM, 11:30 AM, 12:40 PM, 1:10 PM and 3:10 PM (no 3:10 on Thursdays and Sundays). The ride is just over $1 USD, but takes about 2.5 hours, plus the 1 hour drive from Rivas to San Juan Del Sur. The whole journey shouldn't cost more than $3 USD, but will take around 4 hours. If you're on a tight budget and have the time, taking a bus to Rivas, then a bus from Rivas to San Juan Del Sur is your best bet.

Taking a private shuttle or a taxi will be more expensive, but a lot quicker. The drive from Granada to San Juan Del Sur is about 1.5 hours. A taxi to Rivas is about $60 - $80 USD, which isn't too terrible if you're splitting it with your ILP group.
From Rivas
Most buses are coming from Rivas, with several daily buses making the trek from Rivas to San Juan Del Sur. Check this website for more accurate listings, but buses pretty much leave every 30-45 minutes starting from 5:00 AM to 5:00 PM. The buses are cheap (only about $1, or $30 cordobas). The bus ride takes just about an hour to arrive to San Juan Del Sur.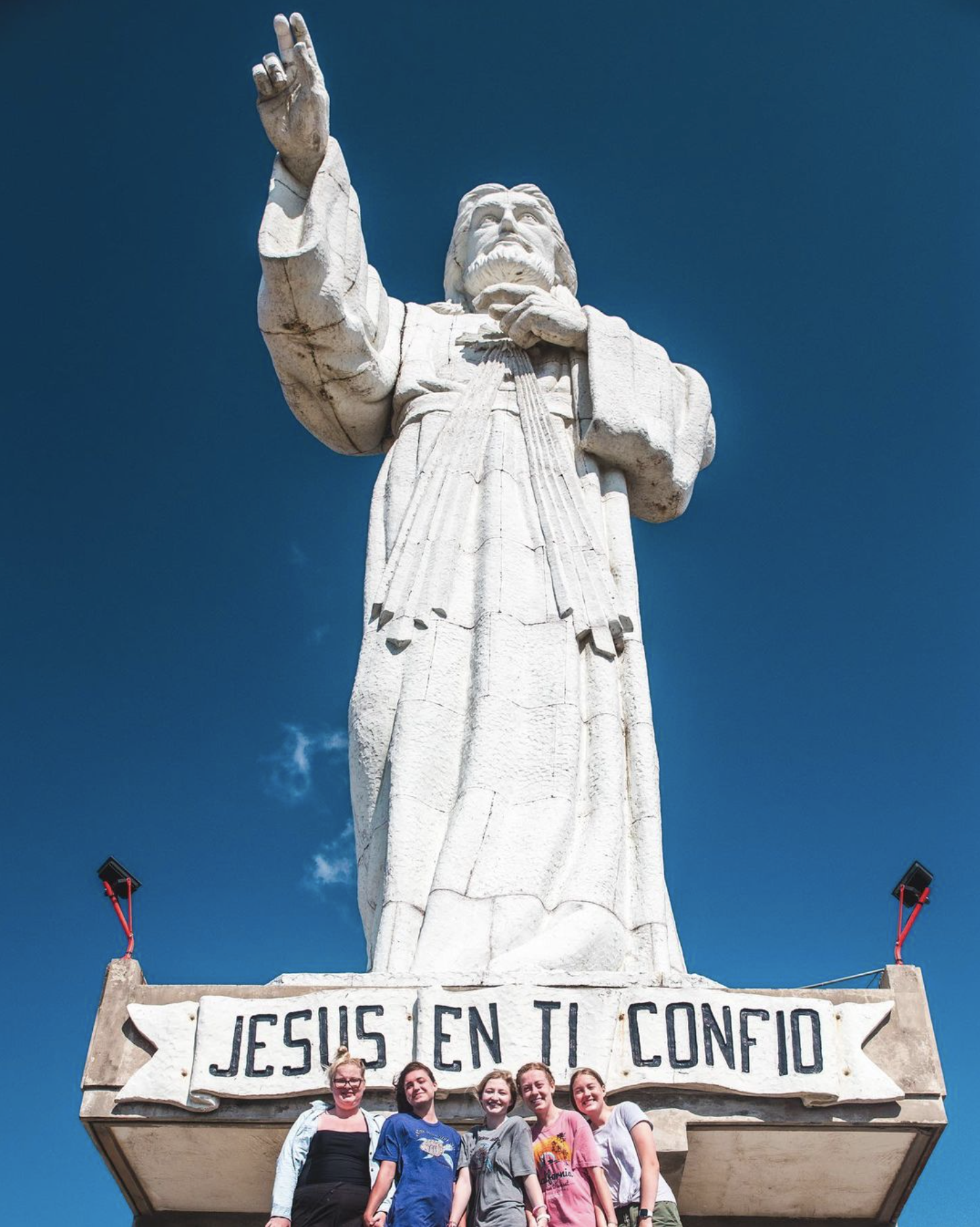 Dying to get more out of Nicaragua?
This country is an untapped gem, a place travelers who really know adventure and off-the-beaten track experiences know all about, but are totally off the radar for most people.