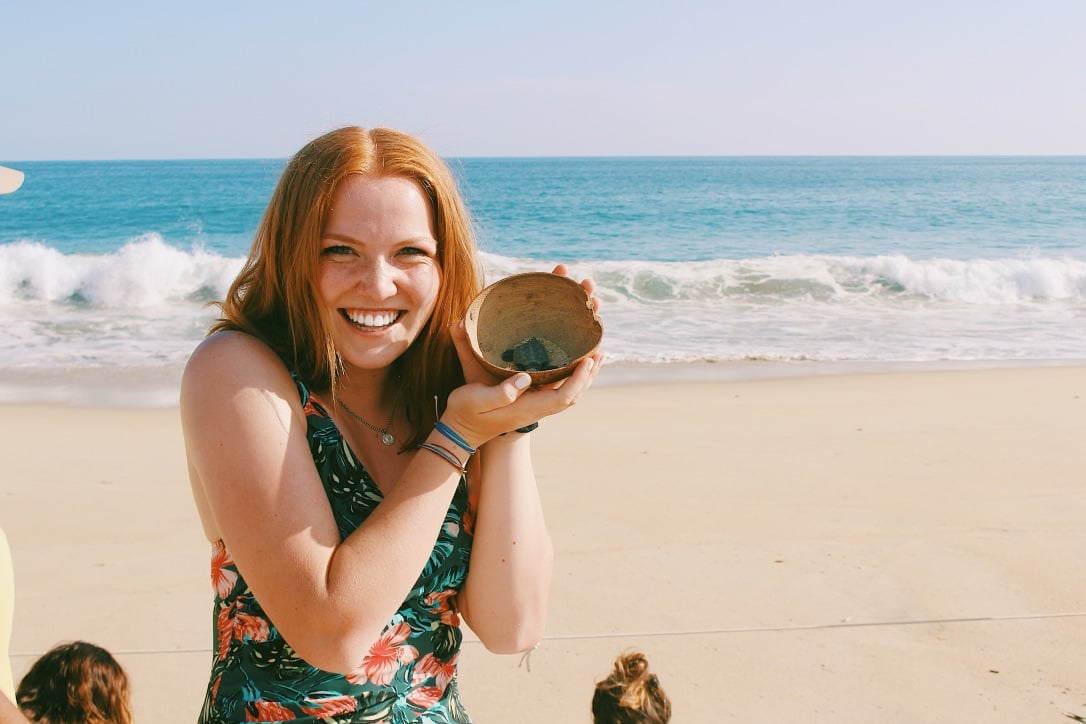 Headed to Mexico? Or considering it? Whether you have been there before or this is your first time, check out our list of great movies, documentaries, books, podcasts, and Instagram accounts to get you excited about all things Mexico!
Lots of our ILP volunteers haven't been to Mexico before. Even if they have, it's usually only to the popular tourist cities. So we wanted to pull together a list of all things Mexico to introduce you to the wonders that Mexico has to offer, popular and unknown, and give you a glimpse into the beautiful culture, amazing people, and delicious food that this country has to offer.


---
Not signed up to volunteer with ILP in Mexico yet?
Find out how, and about Mexico, here!
---

There is lots to learn about Mexico, more than we could ever hope to include in a single post (you can actually check out these other posts about packing for Mexico, why we think Mexico is the biggest hidden gem, and the best weekend trips in Mexico). But we've tried to include some great options for you to begin your explorations of this awesome country, with a variety of media and genres. Hopefully you can find something perfect to get you excited to head to Mexico!
Oh and just so you know, we're an Amazon Affiliate so we do receive a small commission if you shop Amazon links from our page. We only share things that we think you'll really love, thanks for the support!
Movies
Documentaries
Books
Podcasts
Instagram Accounts to Follow
Movies
Starting off with my personal favorite — If you haven't watched Coco yet, you really should! It's such a good addition to the Disney/Pixar lineup. And it's such a creative way to share a bit of insight into Mexican culture, including the importance of the Day of the Dead and their view of death and remembering your ancestors. Oh, and did you know that Coco was inspired by the colorful backdrop of Guanajuato ... which just happens to be just a bus ride away from where ILP volunteers live during their semester abroad! Guanajuato definitely sits high on the list of cities we think you should go adventure for a weekend in and we've got an entire post about how to make your trip to Guanajuato happen.
There's also Book of Life, which is a lesser known animated movie with similar ideas and themes, but still just as cute and creative as Coco. It also has more romance, if that's your jam.
For a heart-tugging drama, you could check out the classic and nationally acclaimed movie Amores Perros. Just be careful if you are a dog lover, because this is a tearjerker.
Now we just have to mention this one, not because it's at all authentic to Mexican culture (because it's not), but because it's just one of those ever popular classics: Nacho Libre. If you haven't watched this fun comedy about a friar who becomes a Mexican wrestler, grab some friends and get ready for a laugh.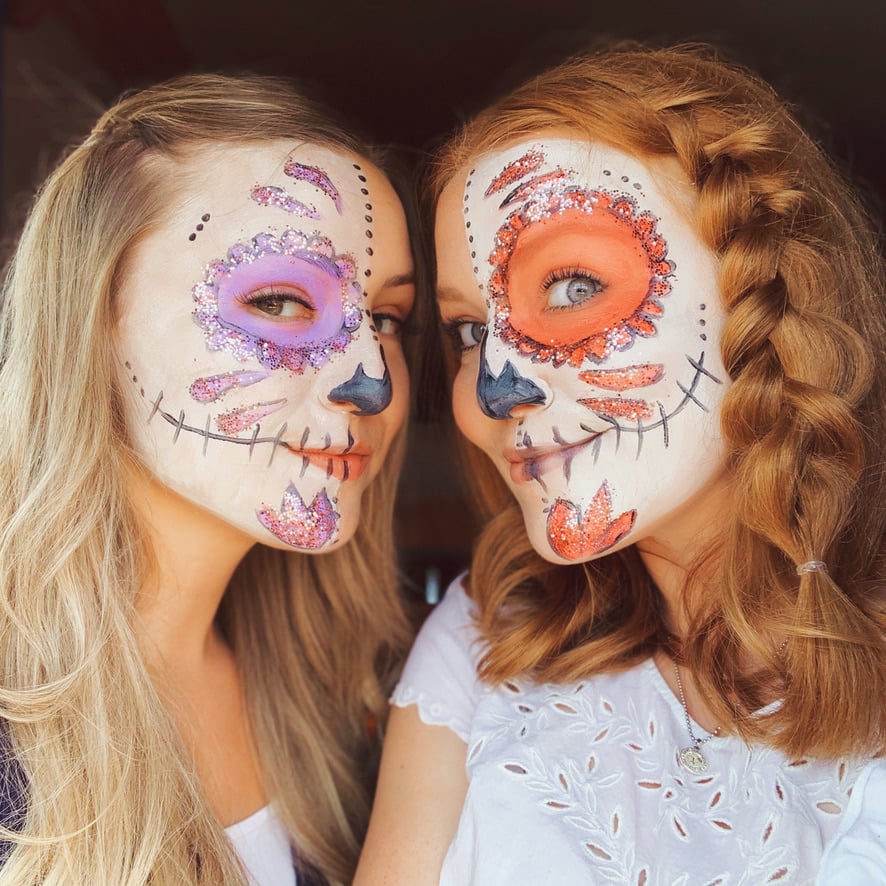 Documentaries
If you are looking to learn more about Mexico, its history and culture, here is a list of documentaries with a variety of themes:
Mexico — A travelogue movie about the history of Mexico, starting with the Aztecs and Mayans.
Wonders of Mexico

—

A short, 3 episode docuseries about the beauty and culture of Mexico.

Travel Safe, Not Sorry: Discover Mexico — This is a fun travel program episode that takes you to Yucatan and the largest rainforest in Mexico with the Cave of Bats.
Tours of Mexico — If you really want to get into it, this is a longer, more in depth travel show that focuses on various beautiful sites in Mexico.
Muerte es Vida (Death is Life) — If you are fascinated by the migration of the Monarch butterflies, which begins and ends in Michoacan, Mexico, you might like this documentary about how the Monarch butterflies are connected to the Day of the Dead, one of Mexico's biggest celebrations.
Mexican Street Food with Mark Wiens — Even if you don't know a lot about Mexico, you probably know they are known for their yummy, yummy food. This show takes you on a street food tour through one of Mexico's most iconic areas, again, famous for their dishes.
Mexico Life — If you are like me and you like a good show about home decor and home buying, check out this fun series about people looking for homes in Mexico.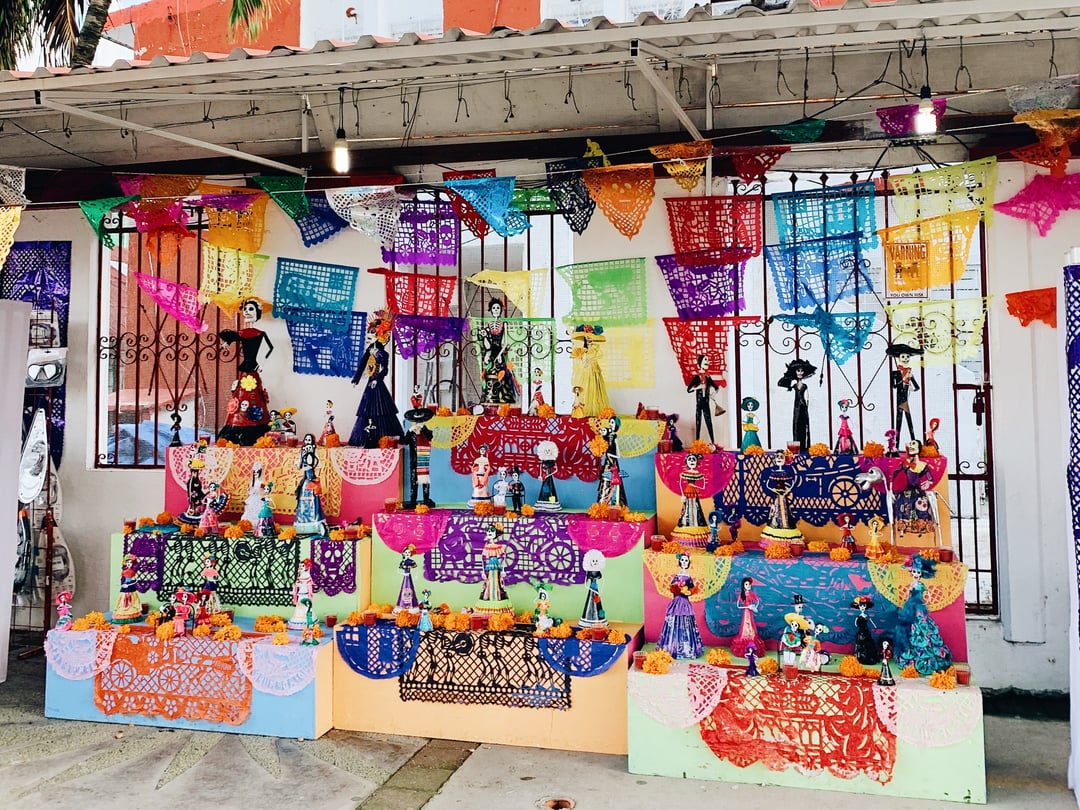 Books on Amazon
Mexico: A History and History of Mexico are both short books, about 100 pages, journeying through the history of Mexico from the Aztecs and Mayans to the country we know today.
For a more fun read, you could check out The Great Book of Mexico, a 190 page trivia book with fun stories and interesting facts about Mexico's history (ancient and modern), pop culture, geography, folklore, and so much more.
Story wise, The House on Mango Street by Sandra Cisneros, while actually set in Chicago, is a wonderful introduction to Mexican culture through the eyes of a young Mexican-American woman. For a more classical feel, here is a great list of 10 books set in Mexico or this great list of short reads that provide a perfect introduction to Mexican culture.
Coloring Books
In case you're like me and find coloring relaxing, here are a few coloring books with pictures inspired by Mexico: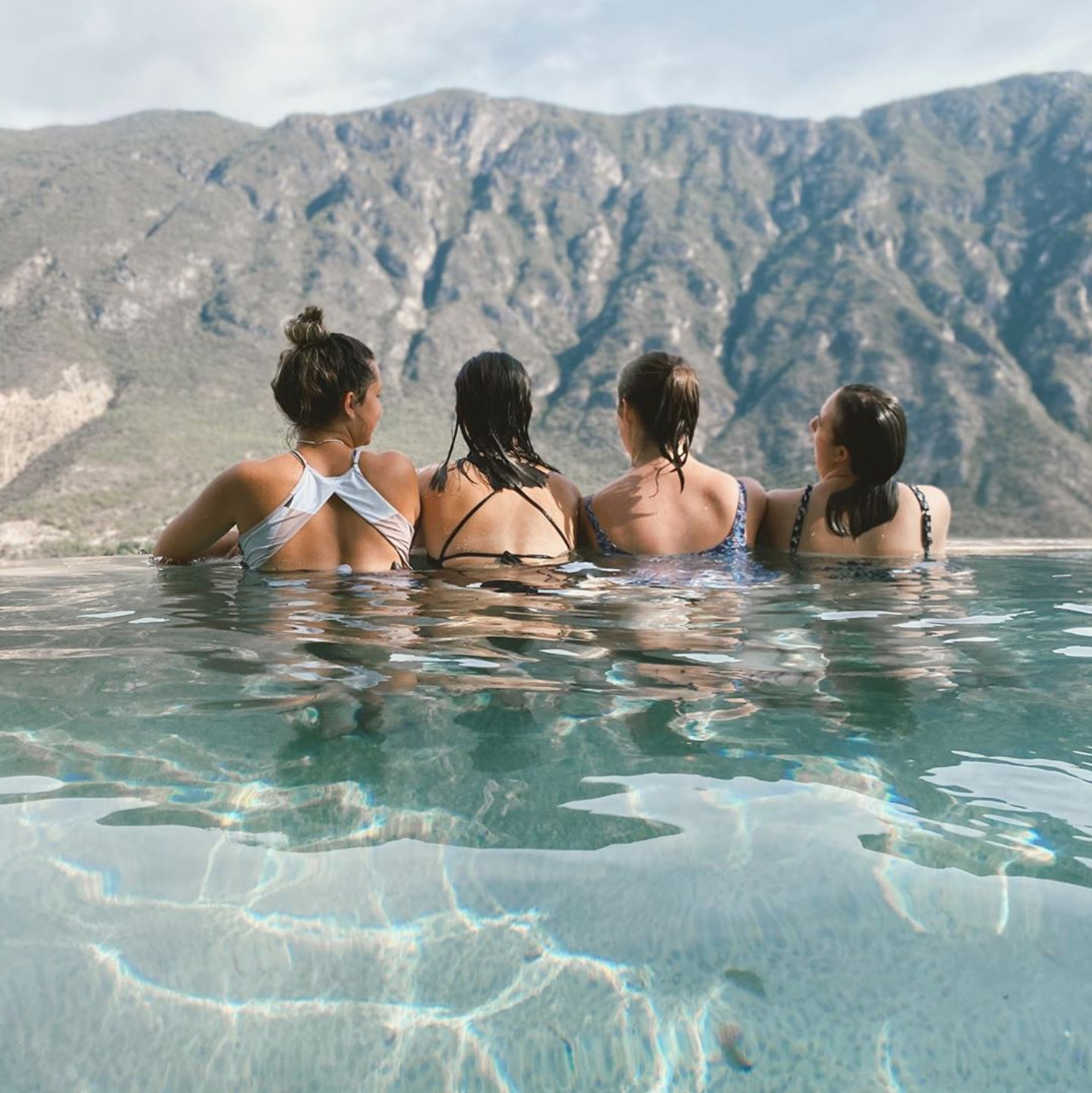 Podcasts
Travel Podcasts
If you like podcasts about other people's travel experiences and advice, look no further. Here are several awesome podcasts about traveling through Mexico.
Dream to Destination is all about travel advice for heading to Mexico told in a fun, real, approachable way by a solo-traveling expert.
Lost in Mexico takes you on a journey to get to know the real people of Mexico, from politics and history to music and food, through the eyes of a journalist new to the country.
BLONDE in Mexico is a great resource for travel, destinations, culture, art, design, and cuisine in Mexico, told from the perspective of a blonde American living in Mexico City after she started over for love.
Several Ways to Live in Mexico City follows Florian and Nick as they dine their way through discussions of life in Mexico from their German and American born perspectives.
Although Amateur Traveler isn't focused on Mexico specifically, of his 700+ episodes, he has several episodes about cities in Mexico. There is also this episode of Out of Office: A Travel Podcast about 12 awesome cities to visit in Mexico, including links for more information.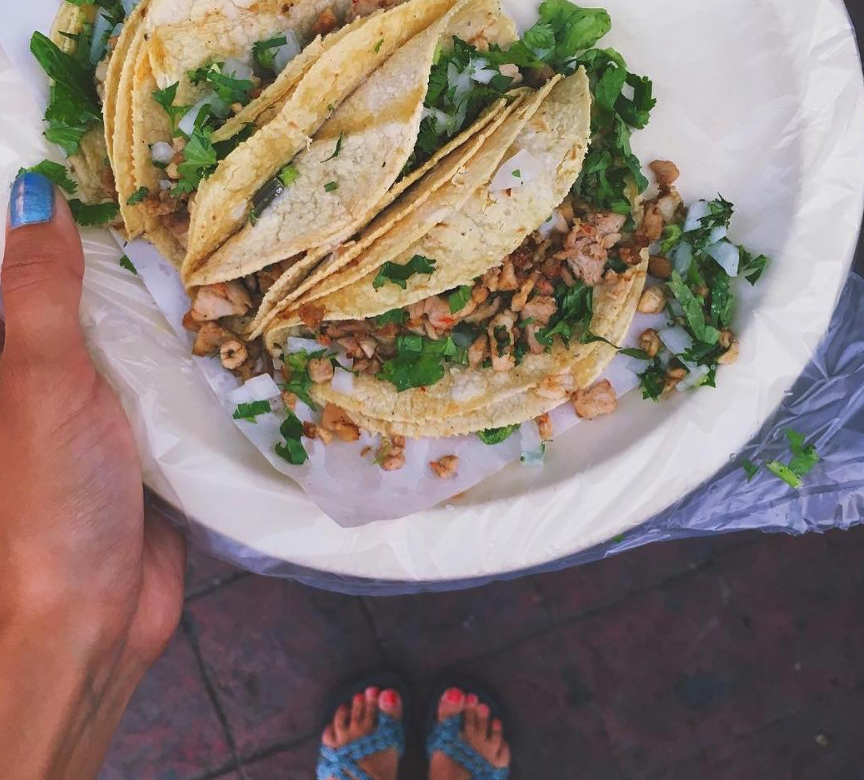 History Podcasts
For those looking to dive more into the history, politics, and mythology of Mexico, here are a few podcasts that take you deeper.
The Mexico Podcast: History and Present is a podcast about every aspect of Mexico's history, everything from wars, politics, culture, religion, chocolate (chocolate), and music.
A Celebration of Mexico is 3 short episodes about Mexico by natives, given at a conference put on by the Library of Congress.
Mexico Unexplained is a fun mix of podcast and blog that dives into mysteries of Mexico, from unexplained phenomena to ancient mythology stories.
Mexico Over the Wall covers the culture and daily life of Mexico, as told by people living in Mexico and Mexicans moving abroad.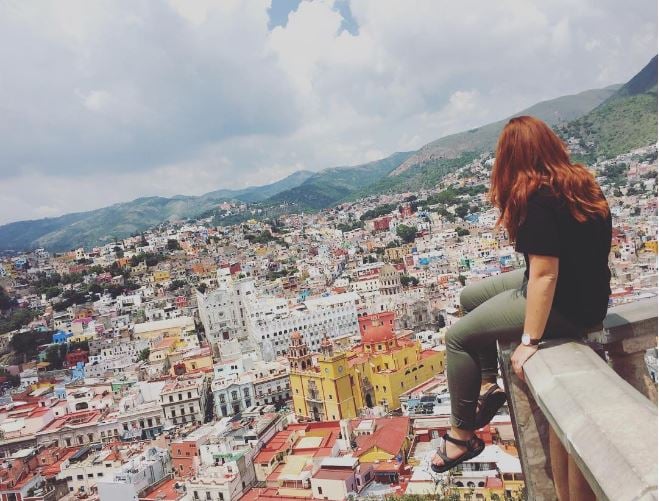 Instagram

For those of you who love Instagram and beautiful photos, here are some great accounts to follow. They all have amazing pictures from Mexico with various themes, and several even mention where the pictures were taken. I love scrolling through photos and saving posts of places I might want to visit! Most of them are in Spanish, though. Just a forewarning in case pretty pictures don't overcome the language barrier.


You can also check out this list of Instagram accounts to follow. And, if you want to follow along, our ILP volunteers who are living in Mexico for about 4 months post all of their adventures and tag them #ilpmexico, plus follow this major tag for even more inspiration #visitmexico.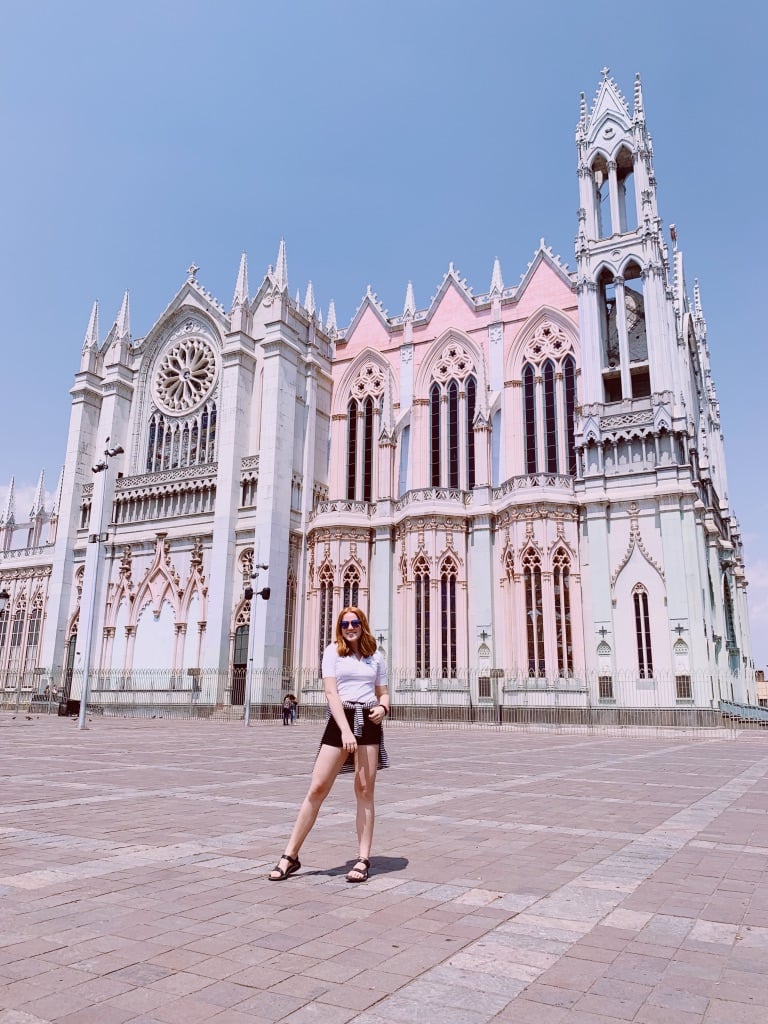 Interested in visiting other countries, too?
Are you excited to head to Mexico now? What about another country? We have International Language Program (ILP) volunteers headed all over the world for a semester living and adventuring abroad with other volunteers. They teach English to adorable kids and help serve the people during the week and get to spend their weekends traveling around! Plus, vacations too. If you aren't sure which country would be the best fit for you yet, check out that button below.