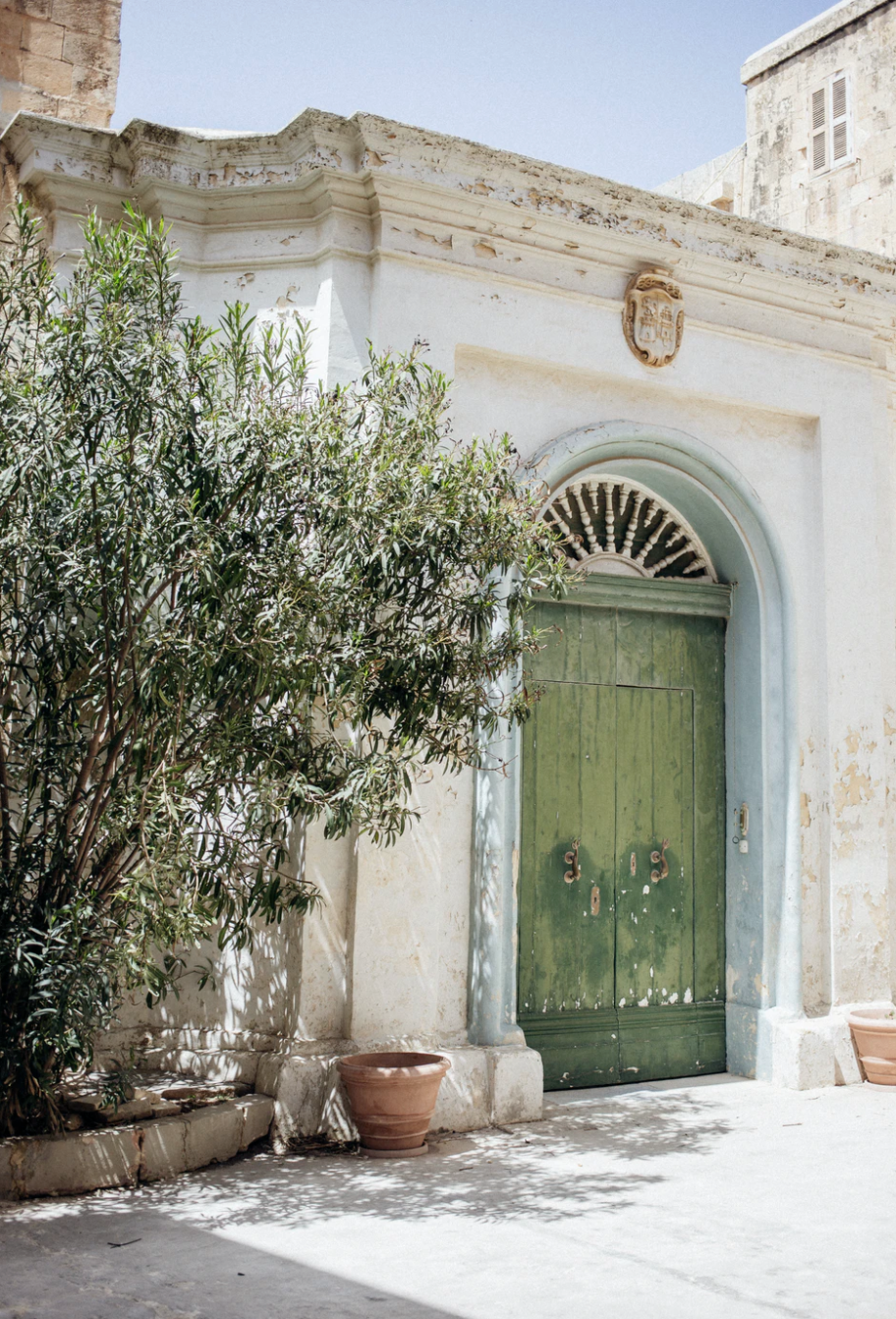 Set in an archipelago of the Mediterranean, the three main islands of Malta offer beautiful architecture, stunning beaches, and delicious native cuisine.
Malta is a Southern European island country consisting of an archipelago in the Mediterranean Sea with three inhabited islands. With 7,000 years of history, and plenty of beaches to enjoy (when they are jellyfish free), you certainly won't be bored on this island vacay. So if you are an ILP volunteer in Europe, you might want to come check out Malta during your free time!


---
Not an ILP volunteer yet?
Find out more about the International Language Program here!

---

Malta is a paradise island in the center of the Mediterranean Sea and is actually one of the most popular holiday destinations in Europe. In large part, this is due to being the only island state in the world where everything from towns, beaches, museums, treks, historical sites and adventures, are within 1-2 hours reach of each other.
The island is tiny. The entire country, including the individual islands together, is only 1/10 the size of the state of Rhode Island and 1/5 the size of Greater London, UK. It's so tiny that it's not visible to the eye on a world map. And yet, there is so much to do and see and experience on Malta that you could easily spend an entire weekend (maybe even more) exploring.
A Little About Malta
Things to Do
Places to Swim
Getting There
Where to Stay
Getting Around the Islands
Food to Try
A Little About Malta
Malta is the navel of the Mediterranean, floating in the sea between Sicily and Libya. This tiny country of islands was once a British colony (it regained its independence in 1964), so it has two official languages, English and Maltese, making conversing with locals pretty seamless wherever you go (though Italian and Sicilian are sprinkled in there as well).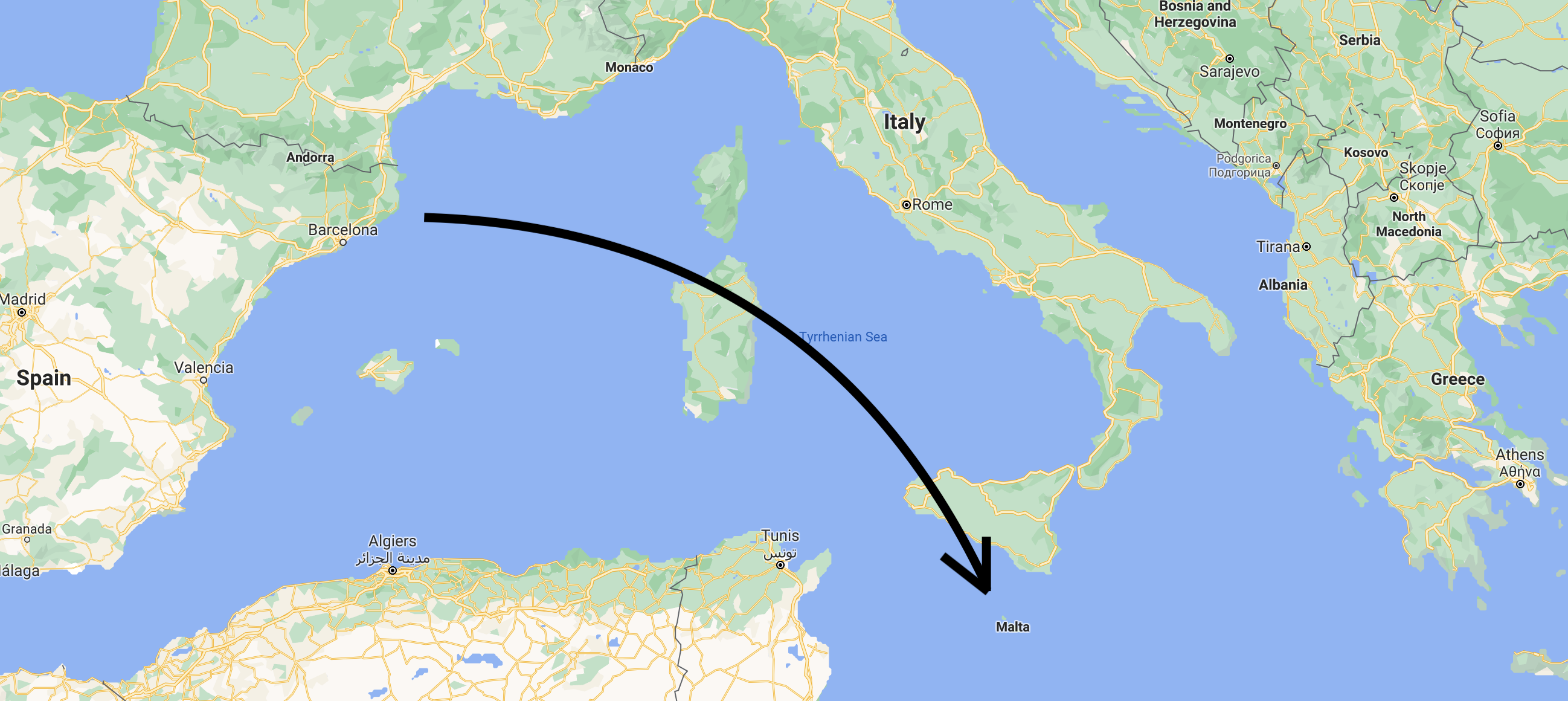 The country's now a part of the E.U., so the local currency will be Euros (€) which usually converts pretty close to the dollar.
Malta is filled with picturesque towns and cactus-lined rural roads. Walk around, and you can marvel at its mix of Baroque, medieval, and Norman architecture. The island is even home to the oldest free-standing structures on the planet (yes, older than the pyramids).
Malta has a Mediterranean climate with mild winters and hot summers, hotter in the inland areas. Rain occurs mainly in autumn and winter, with summer (June-August) being generally dry.
While it showcases some great architecture and natural sights, you won't find a single forest in Malta. There are also no mountains or rivers. It's fairly flat, which makes sense for its size. If you are looking for greenery, you'll want to spend time of the island of Gozo, which is calmer and greener than the bigger island of Malta.
But to really show you why Malta is such a stunner, you're going to want to check out this Instagram account which is dedicated to showing off the island.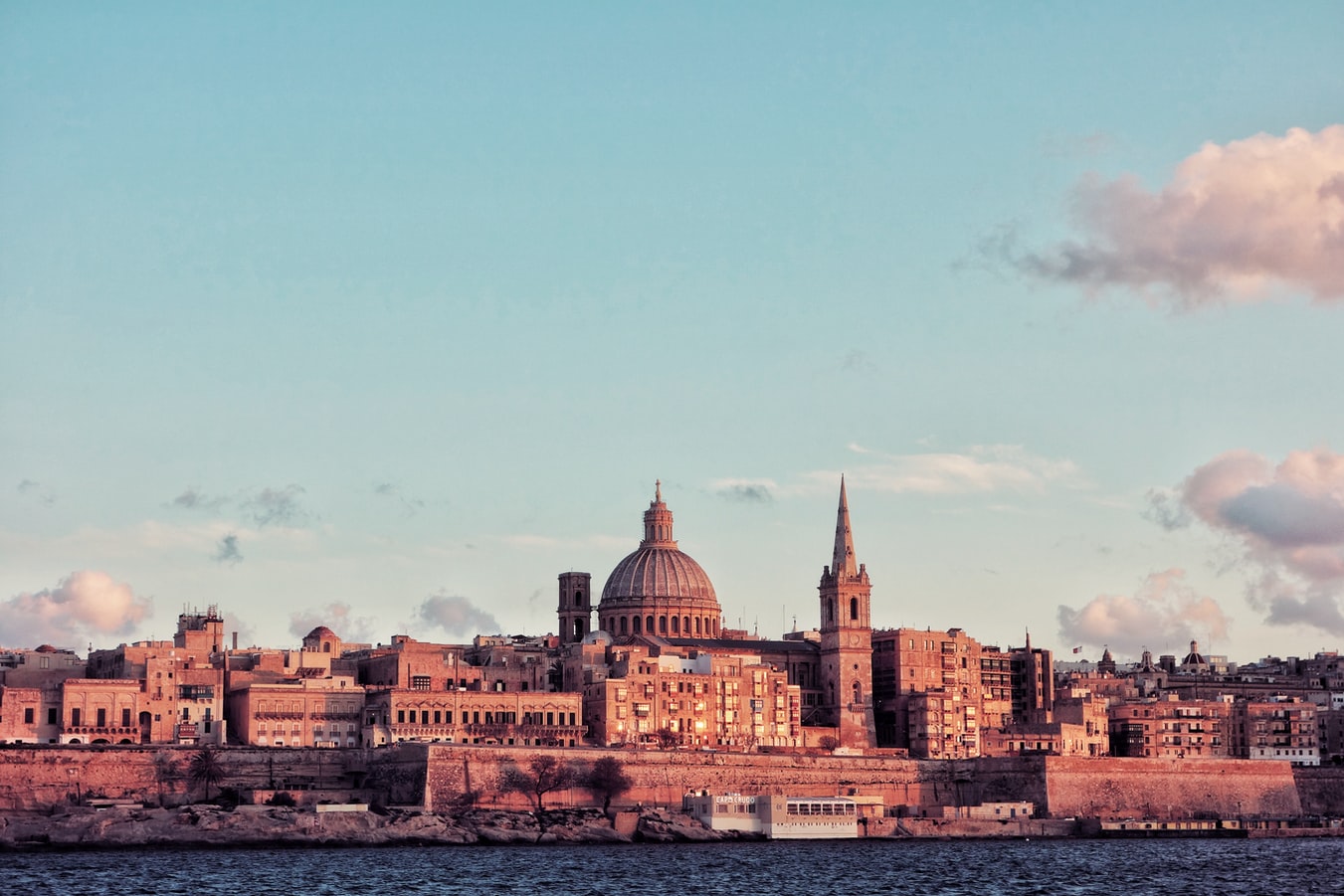 Lots of Things to Do
For such a tiny country, there are so many things to do. We've only listed some of the most popular and recommended, but you can also check out this list from Planet-Ware for a few more ideas.
You should also look into getting the Malta City Pass. This tourism card will give you free entry to the top 40 attractions, making it worthwhile for anyone who plans on visiting a lot of sites. It also includes a free sightseeing bus (which is worth 20€ itself). You can get a 1, 2, or 3-day pass for 28, 43, and 54 € respectively. Buy it online before you go for the best price.
Free Walking Tour
There are a few tour companies in Valletta, such as Colour My Travel and Free Tours, who offer free walking tours. You'll get to explore the area and learn about the local culture, history, and architecture. It's a great introduction to Malta and definitely worth doing. Just be sure to tip!
Visit the Catacombs
Located near Mdina, these underground tunnels were used by the Romans as cemeteries up until the 4th century (and possibly as late as the 7th century). They were built in the 3rd century and are composed of over 30 different areas, 20 of which are open to the public. In the Middle Ages, the catacombs were used for religious worship, though they later just because storage areas until their re-discovery in the 1980s. Admission is only 5€ per person.
Tour the Hypogeum
Recently renovated, this is one of Malta's most popular historical attractions. A UNESCO World Heritage site, the Hypogeum was carved over 5,000 years ago and was an ancient temple/burial site. It's really cool and the blurbs give a lot of good descriptions and context for the site. It is so popular during the summertime (and into the autumn) you need to book your tickets up to 4 weeks in advance! Admission is 35€ for adults but its worth every penny.
Prehistoric Tarxien Temple
Within easy walking distance of the Hypogeum is another UNESCO World Heritage site: the largest and best-preserved prehistoric cult site in Malta, consisting of four megalithic structures. Excavated in 1914, the Tarxien Temple site covers an area of 5,400 square meters and displays the artistic achievements of Malta's mysterious prehistoric culture during the "Temple Period" (Late Neolithic Period) between 3,600 BC and 2,500 BC. Stone reliefs and sculptures that were found here are represented on the site by excellent reproductions; the originals are displayed in the National Museum of Archeology in the capital, Valletta. Admission is 6€ for adults.
Cathedrals
St John's Co-Cathedral in Valletta is a mandatory visit for tourists traveling to Malta. The baroque cathedral is a jaw-dropping display dripping in gold. It's a product of the Knights of Malta's reign over the country that also holds those two Caravaggio paintings.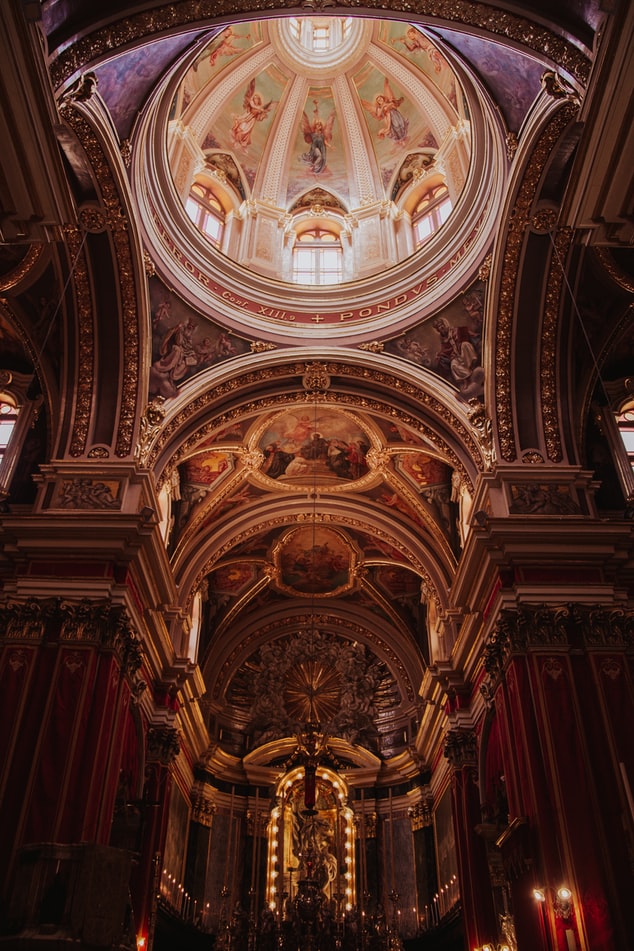 Movie Sets
Malta has often served as a backdrop for Hollywood movies: Brad Pitt and Angelina Jolie closed off a whole beach to build a film set for By the Sea. Game of Thrones scenes were shot all over, and Russell Crowe battled tigers at Fort Ricasoli in Gladiator.

But there's also a more permanent film settlement: In 1980, set designers built an entire pirates' village for Robert Altman's musical Popeye adaptation, with a bald Robin Williams in the title role. The movie had mixed reviews, but the surreal Sweethaven Village still stands and is open for visitors. You can explore the village, watch a documentary about its creation, and even play mini-golf. When the weather is nice they offer boat rides around the area. Admission is 15€ for adults.
Rabat
The town of Rabat (on the island of Malta. Not to be confused with the one of Gozo), mandatory for someone looking to try the best pastizzi in Malta, is also a commercial center and acts as a market to its large agricultural hinterland. It is also well established on the tourist map due to its archaeological and historical sites: The Roman Villa (Domus Romana), catacombs, St. Paul's Grotto and the fine churches and monasteries. You could easily spend hours here.
Gozo
The island of Gozo offers several opportunities for hiking, beaching, sightseeing, and eating. Maltese cuisine shines here, so be sure to grab dinner or at least a snack.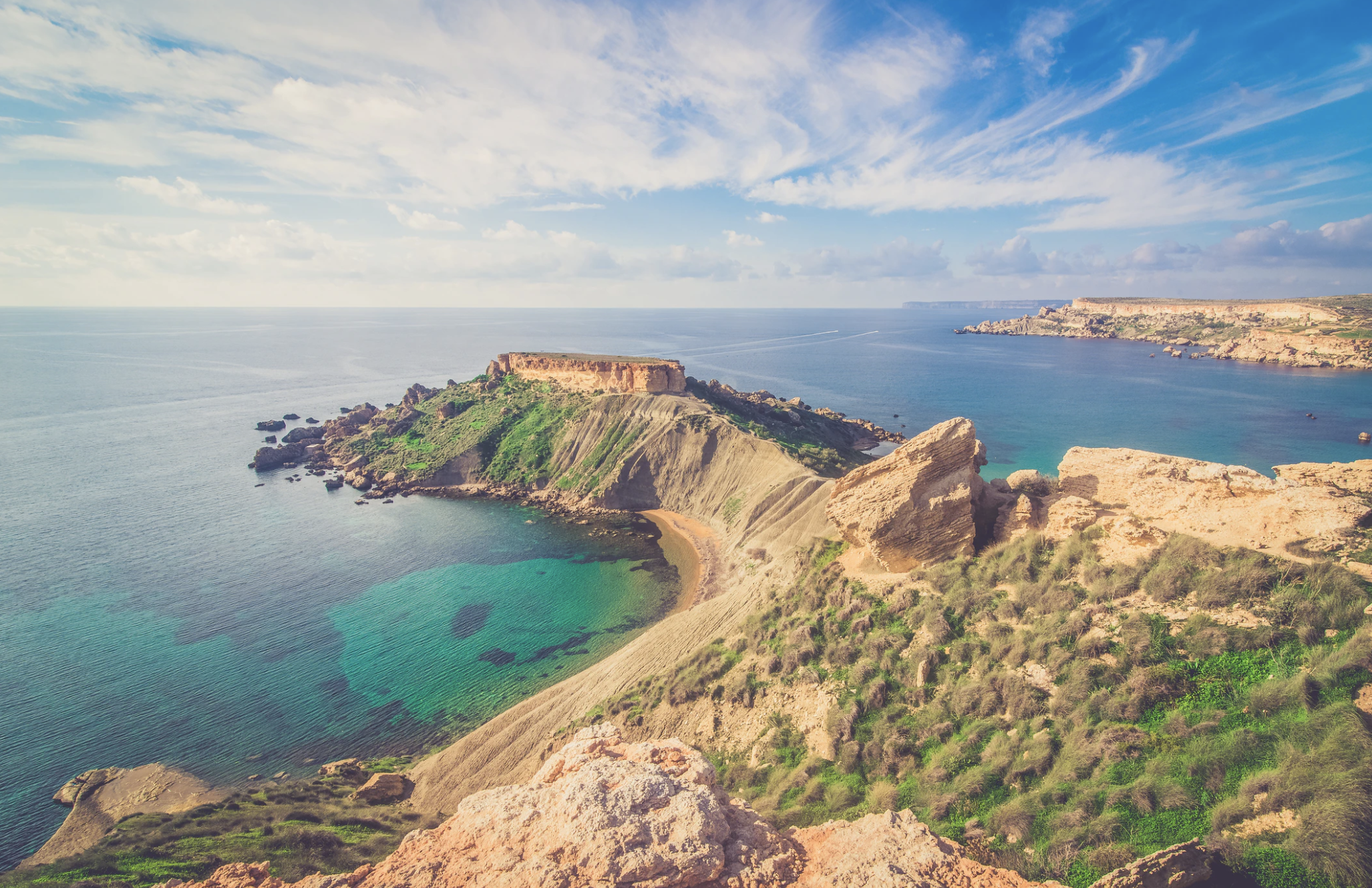 Places to Swim
You'll be on an island in the Mediterranean, so you should probably go swimming in the crystal blue waters surrounding Malta while you're in town. In fact, Malta's bathing waters are the cleanest in Europe. This is thanks to sewage treatment plants part-financed by the EU.
There are beaches all over all of the islands. But the most popular sandy beaches are near large hotels and can get quite crowded in summer.
Be forewarned, though, you need to pick where you go for the day after consulting this Jelly Map that'll let you know where the jelly fish are hiding. If they're haunting one side of the island, you're usually safe to go to another.
The Blue Lagoon
Comino's famed Blue Lagoon is the most iconic beach in the country. The water is really as bright and clear as it looks online. It can get incredibly busy here on the weekend, though, so be sure to come early to stake out a good spot. While you'll never have the place to yourself, it's a special spot to lounge and swim. There is a regular ferry service from Malta, but if you want to visit from Gozo you will need to take a private boat.
Għajn Barrani
Gozo has just one large sandy beach but is blessed with a good number of secluded rocky coves. Għajn Barrani, also in Gozo, is a good candidate for a secluded beachy getaway: a perfectly flat rock shelf with some huge boulders that provide welcome shade. There are no amenities, and it's a kilometer (just over half a mile) on foot to get there, the last part on clay slopes. Blissfully, it's not signposted either, so you'll probably be able to swim in peace.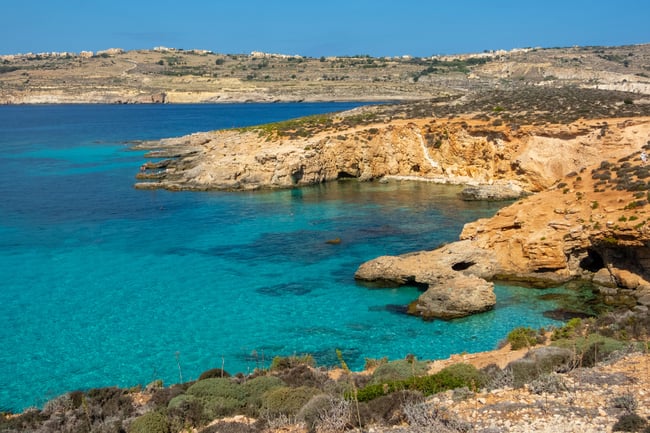 Getting to Malta
Flying In, of course!
You'll be flying into the Malta International Airport (MIA) which is only a 20 minute bus ride away from Valletta, St. Julians, and Sliema, the 3 most popular cities for hostels and AirBnBs.
There are flights out of Malta to all over Europe, so this island may be a great beginning or ending to a longer vacation (in fact, Rome is only a 1.5 hour flight away for like $30 even in the summer). However, the flights from most cities are infrequent and fill up fast, so you will want to book several months in advance.
Here is some flight information for popular European cities on RyanAir and WizzAir:
Plan Ahead!
There are lots of events in Malta that you can plan around. The Maltese like to celebrate and party. A lot. Especially in the summer.
With over 350 different churches, you can't avoid the festa in the summer. All Maltese towns and villages celebrate their patron saint in style with weeklong activities leading up to feast day, which climaxes with a procession, music, and fireworks. The most impressive fireworks displays are in the south of the island.
Malta also throws its own version of Carnivale every February. Celebrations are held all around the island, with parades, dancing, and costumes. Much of the population heads to Gozo for the weekend, so be sure to plan ahead as public transportation during that time can be a nightmare (more so than usual!). Book your accommodation in advance too!
You can check out this site for general event information and this site for information about the 98 village feasts.
Where to Stay
Hostels
There are plenty of great hostels on the islands that will fit your budget at about 10-20€ a night, nor matter the season. Some popular and recommended options are:
Inhawi Hostel in St. Julians on the island of Malta, which offers dorm rooms with possible balconies, free Wi-Fi, and a free continental breakfast.
Hostel Malti, also in St. Julians on the island of Malta, not only offers dorms but also has BBQs, a sun deck, a Jacuzzi, a comfy chillout area, and a rooftop terrace. In the summer, they also organize group trips to help you see the sights.
Two Pillows Boutique Hostel in Sliema on the island of Malta, which offers dorms, most of which have ensuite showers and toilets, linen, storage space, WIFI access, and air conditioning included in the price.
Air BnBs
If you are looking for more privacy and maybe some TV and air conditioning, there are so many options for Air BnBs on Malta. Head to www.airbnb.comand you'll be able to find plenty of options for only 20-30€ a night. You can even find entire apartments to book for you and a friend!
Getting Around the Islands
Public Transport and Cabs
Once you're in Malta, you can get around by public transportation or by cab. Buses are cheap and cover almost everywhere, and there is a limited night service too. (Malta also has one of the densest road networks in the world.)
Uber isn't a thing here, so you'll want to book a traditional cab. Try John's or download the Maltese app eCabs if you'd like a ride. Just don't trust the white cabs. We've heard rumors that they tend be overpriced (and even rude).
Keep in mind, though, whatever transportation you choose, the country is Europe's most densely populated. Its infrastructure isn't designed for everyone to have cars, which means you're going to get stuck in traffic sometimes, but it's not horrible.
Ferries
Malta has three inhabited islands: Malta, the largest, Gozo, the medium one, and Camino, a tiny spot perfect for a day trip. Once you land in Malta, the other islands are easily accessed by affordable ferries, like the Gozo Channel and Comino Ferry Co-Op.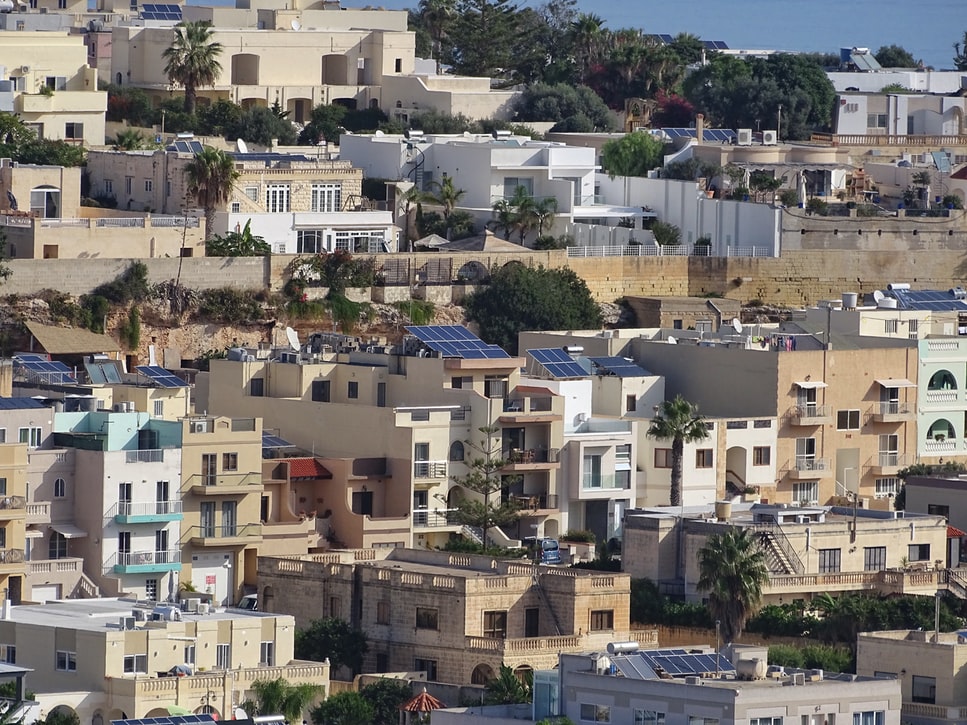 Food to Try
Pastizzi
You can't leave Malta without trying a pastizzi. Pastizzi is a savory puff pastry traditionally stuffed with ricotta or peas, although today its innards are more varied depending on where you go, especially with all the street vendors around. But, if you want the best pastizzi in Malta, you'll have to visit the town of Rabat (on Malta, not to be confused with the Rabat on Gozo).
Rabbit
While you are on the island of Gozo, you'll want to try the traditional local fenkata (stewed rabbit) cooked in white wine with garlic, capers, olives, peas, local herbs, and marinara sauce. You've probably never thought twice about a caper before, but you will on Malta because here they're fat and juicy and delicious.
More Info
For the foodies, you can also check out this list of 7 must try dishes and this list of Maltese favorites.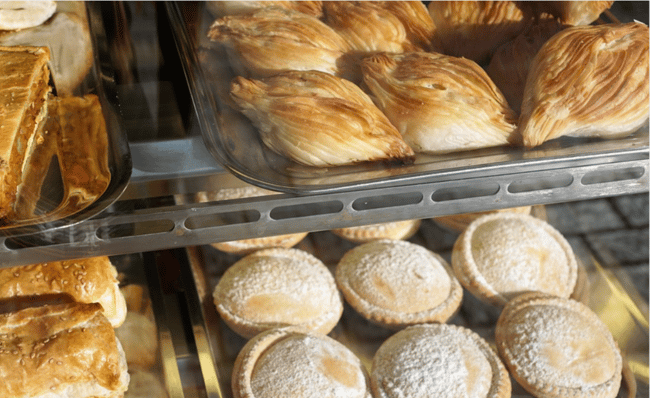 Want more travel ideas?
Whether you are planning a trip to Malta or wanting tips for another locale, sign up here for our newsletter to receive more awesome travel ideas. We have lots of ideas for traveling throughout Europe, along with tips to do it the cheapest way possible!