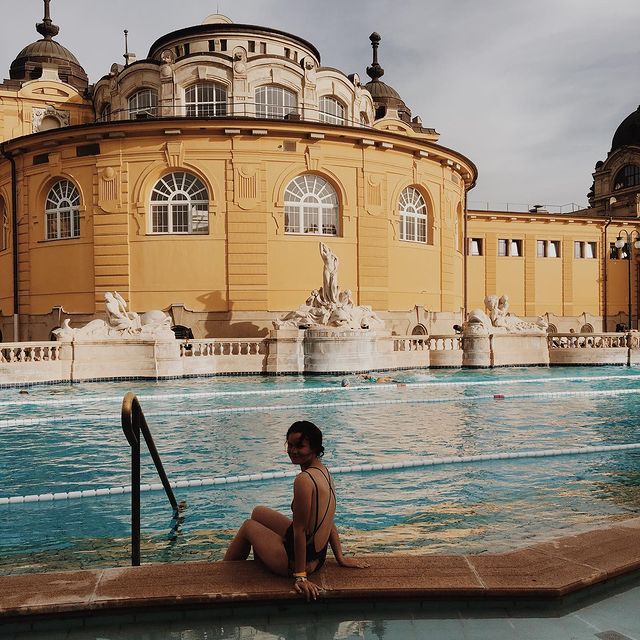 After visiting more than 30 countries, I have a bit of advice I wish I knew before I embarked on my first international adventure.
I took my first out-of-the-country trips with my family which suddenly turned into seeing more countries than I could have ever dreamed of when I was a kid. Over the years, I've saved and saved to afford a study abroad program in college, and luckily stumbled upon ILP which meant so much more traveling that fit nicely into my budget.
I went on two ILP trips, and have fit in a few solo trips and trips with friends, giving me the chance to climb the Great Wall in China, trek across the Sahara in Morocco, visit the Taj Mahal in India, go snorkeling in Belize, ride bikes in the rice fields of Vietnam, and more.


---
READ NEXT: How Many Countries Can You See On your Semester Abroad In Europe?
---

I may not be able to pick a favorite country, but I think I can pick out a few pieces of advice to share! Hopefully, they come in handy for your next trip, whether it's your first trip or your 15th, or your 50th.
What I Always Travel With
These are the little things that may not come to mind — it's not a list that includes the essentials like your passport, clothes for the week, good shoes that you can walk for miles and miles in, etc. These are the handy things I have realized I always say "oh I should have packed that!" when I don't, or "I'm so glad I packed that" when I do.
Fanny Bag — A recent must-have, because I always need a small bag that I can keep close to me that has the essentials. When I fly, I always have my fanny bag right in front of me, making it easy to get out my passport, boarding passes, ID, etc. The one I have can fit my phone, charger, AirPods, a granola bar, passport, wallet, chapstick, and a pen.
Scarf — Another must-have that comes in handy for several reasons. Depending on where you're traveling in the world ladies, it may be required you have your head covered before entering a church. This was a lifesaver in Russia, Morocco, Israel, and a few other countries. I also love packing one that's a bit bigger to use as a blanket or wrap on chilly evenings or plane rides.
Wallet for cash/coins — I hardly have cash on hand when I'm at home, but always have the local currency with me on my trips abroad. You'll always run into fruit vendors, souvenir stalls, local transportation, or even restaurants that are cash only and you'll want to be prepared with cash on hand. At home, I have a thin, elastic wallet that's perfect for holding cards, not cash or coins. When I travel, I have a little zip-up wallet with a couple of slots for cards. I love that it zips up so I can toss it in my bag and not worry about coins falling out. This is very handy when traveling in Europe, where a few euros in coins can pay for lunch.
A pen — Whenever you fly into another country, you likely need to fill out a custom's form and I never have been on a flight where the flight attendants have enough pens. It's also handy to have so you can write down your hostel or hotel's address and have that somewhere other than your phone.
A spoon — Glad I had one to eat half a papaya I bought while in Belize, nice when I got a container of ice cream to eat at sunset in Austria, and very nice when you bring a packet of "just add water" oatmeal while traveling by overnight train in China, Russia, and a few other countries. I always keep one in my backpack and it always seems to come in handy.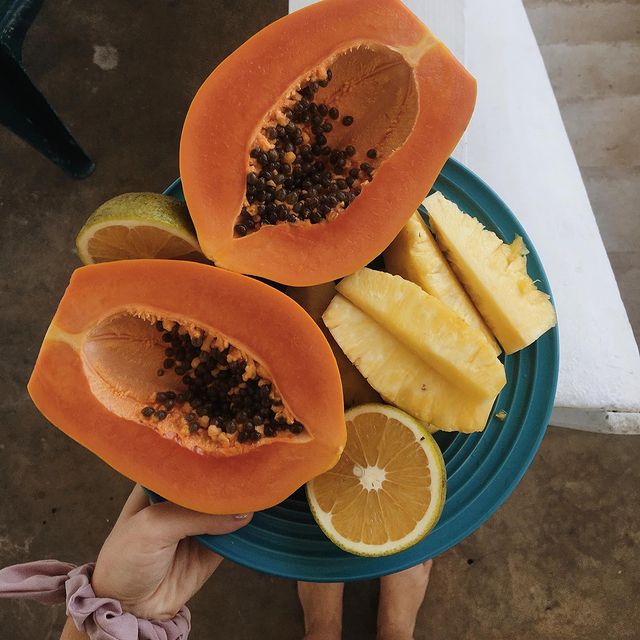 What I Pack In
I pack light. It was hard to do at first, but now I check my airline's baggage policy, pick a bag that fits the requirement, and pack only what I can fit inside. It means less to carry while I travel around while also avoiding baggage fees — I'm not sure about you, but I'd rather that $30-$150+ go towards tickets, snacks, or a train to see another city or country. For week-long trips, I pack in a backpack (or small carry-on if I'm staying in one spot all week).
I always bring a smaller backpack (I love my colored Fjallraven) to fit day trip things in — sweatshirt, umbrella, rain jacket, camera, swimming suit, and a towel, etc. I also always bring a small purse or my trusty fanny bag that can fit inside the backpack if needs be, but I love having something smaller than my backpack to go out to dinner with, or just walking around with.
How I Travel With A Budget
This Lifestyle Change
Once I went abroad for the first time, I was hooked ... but didn't necessarily have the money to just start traveling the world. On top of all the tips you've probably heard of (how to get cheap flights), I decided to change my saving and spending habits which has made all the difference. I always contribute to a savings account that's only for traveling which means I already had the cash for the flight to India when my friend called and asked if I wanted to go with her.
Saving just a little bit each paycheck ($50 - $100, or more when I could spare it) means I can buy cheap flights to Thailand, or take a weekend in Bali when I was living in Singapore. It meant missing out on some things (should I go shopping with friends, or save for castles and museums in Germany) but for me, it was worth it.
Once I'm In-Country
There are also a few more tips that have come in handy while traveling on a budget — once you've flown/trained/or bussed over to a new city, you need to pay for the things you do, how to get around, places to eat, etc ... and I tend to cut corners on things that I don't feel like jeopardizes the experience, but totally enrich it.
Like in Budapest, I hardly ever took public transportation (and never a taxi) and walked everywhere in the city. It meant seeing way more of the beautiful architecture and peeking down charming streets to find myself in a neighborhood that had the best bagel shop. Or in Austria, we found the coolest church of the trip by wandering over to where we saw this huge crowd of people waiting for a live organ concert. There are things I would have totally missed if I was driving by — Walking means you see way more, save money, and get to truly soak up the sights, sounds, (and tastes) of wherever you are.
When it comes to meals, I'm a big foodie, so that's something I don't like to skimp on, but I can still save. In Vietnam and Thailand, eating local meant spending $1-3 per meal instead of eating at American-style restaurants (or ones that cater to tourists). Take this day in Slovakia, for example: breakfast was always a yogurt (with my trusty spoon) from the local Billa market, and some packable bread and cheese which made for a delicious and inexpensive lunch to snack on while hiking to castles in Slovakia — true story. Then for dinner, it's fun to pick a restaurant and spend a few dollars on a local dish, like Halušky. It's amazing and was a local's recommendation.
Also, where I stay is something I factor in. I always stay in hostels which are typically centrally located, affordable, and full of staff that can give you tips on what to do and where to eat. However, there are some exceptions — while in Morocco, I am so glad we stayed in a Riad, complete with tiled floors and walls, a pool full of lilies right in the middle, and totally completed the Moroccan experience. Same with India — staying in a palace was a total highlight.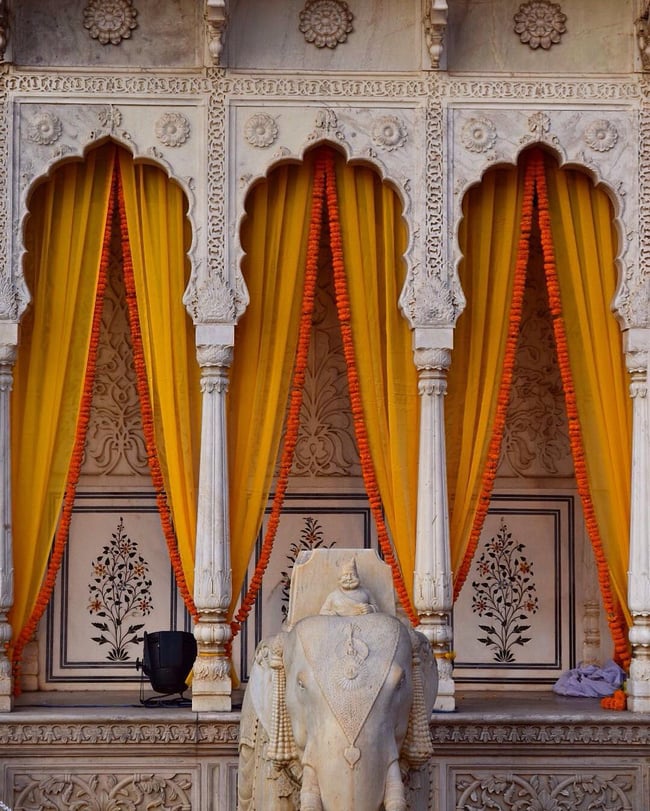 Tips From A Few Different Countries
This section is all about planning your trip — what's the most important? For me, that question depends on where I am and how long I'm there, which has totally shaped the kind of trip it turned out to be. Here are a few examples:
In Finland, it was all about seeing as much as possible. Our flight got in early and the ferry to Latvia left late that night, so seeing Helsinki was a busy day of seaside markets, uber-cool stores, charming bakeries, famous landmarks, and whatever else we could squeeze in before making it to the ferry terminal. It was the same deal in Spain when we had just a day in Barcelona on a long layover.
But in Belize? It was a week of sun-soaked beach time, visiting a handful of islands to see which one was our favorite. Highlights include shopping for chocolate to eat after a lunch of avocado and ceviche on the beach (after a hammock nap), renting a golf cart to find a secluded stretch of sand, or going to the same pupusa restaurant two nights in a row. Instead of trying to see the whole country, we picked one part of the cayes and squeezed out every drop of paradise.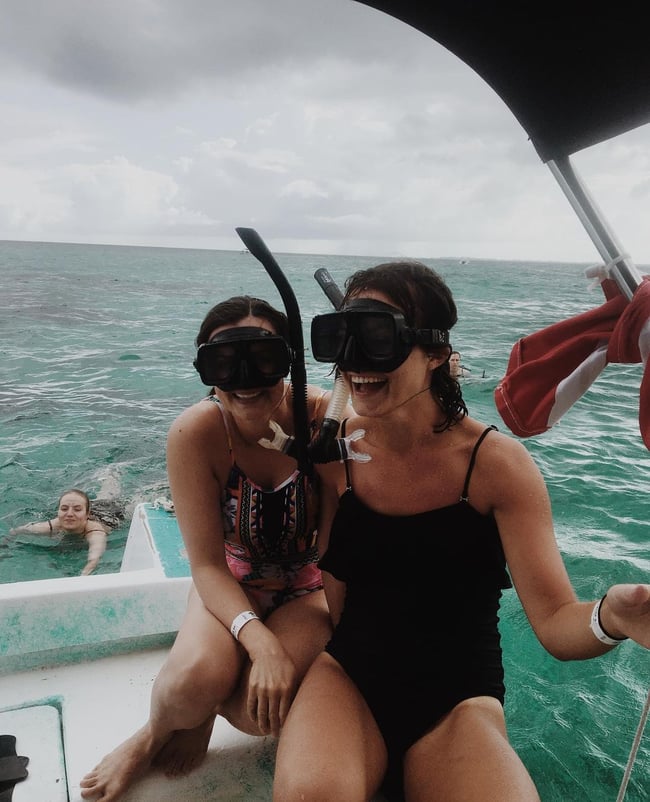 My Biggest Piece Of Advice
Is to get out of your comfort zone. When you travel, you are there to have new experiences, try new foods, see new things, and connect with a culture — for me, the richest travel experiences are ones where I stepped out of what I found comfortable and made friends with the family sharing my overnight train compartment in China. We didn't speak the same language, but they stayed up playing cards with me, then helped me find the right stop so I could see the TerraCotta Warriors.
It means ordering in Russian even though you can't say every word exactly right, and feeling so happy when (after a few weeks), the man at the counter smiles when you walk in and grabs the slice of cake you order every single time.
It can be so easy to sit in the back of the bus and put in your headphones or look online for a restaurant recommendation instead of trying to ask around town for where you should get dinner, but I have some of my most charming memories from doing the opposite.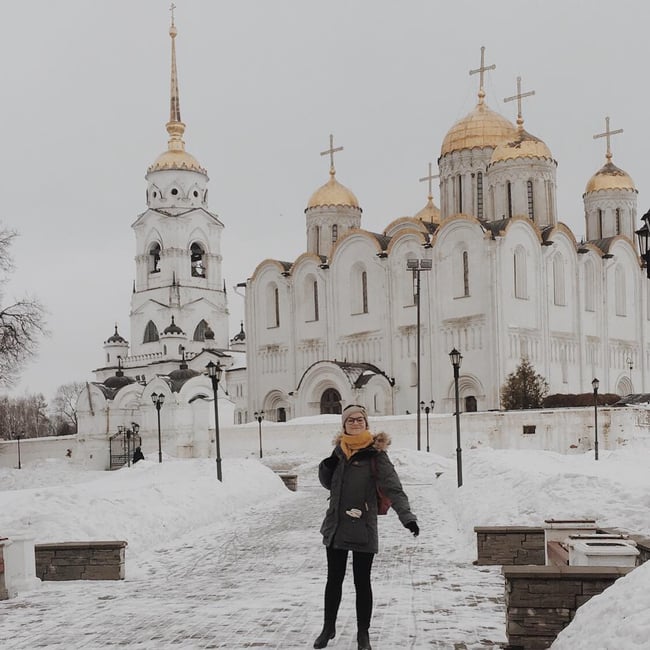 + One Last Thing
Everywhere in the world has something worth seeing, but take a minute to research what's the most important thing to you. The first time I went to Italy, it was all about visiting all the touristy things — the Colleseum, The Vatican, The Pantheon, and so much gelato. But planning my second trip to Italy, I want more of a local experience: staying at an AirBnB on some charming coastal town, shopping for local ingredients, and taking a cooking class.
If you love to travel — love the adventure, the unknown, the experiences, the people — then you will love where you go. I kind of went to Romania on a whim and ended up obsessing over the charming villages more than I loved what I saw in Greece. I spent a weekend in Malaysia (without ever thinking I wanted to visit that country) and just loved the riverside city and night market.
I have never regretted the time (or money) I've spent traveling. It's something that brings so much to my life and hope it's always something I can make happen, no matter what chapter of my life I'm in.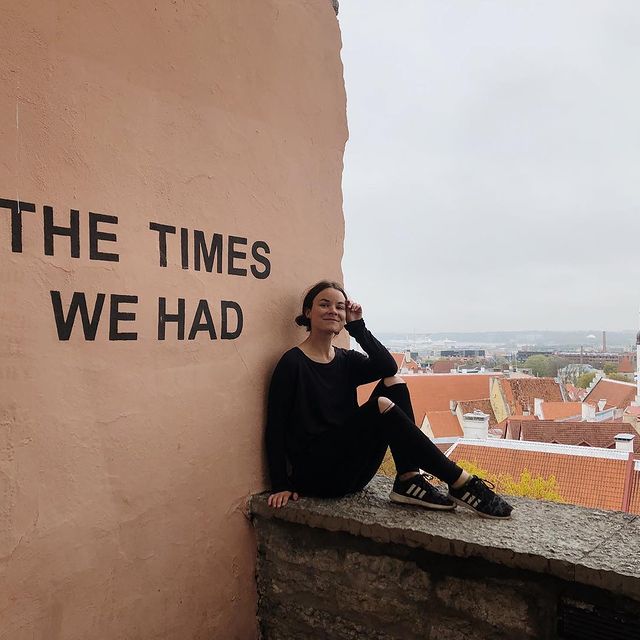 Teaching English abroad was one of the biggest parts of my travel experience.
ILP can make it happen for you, too! Schedule a call to speak with an ILP representative and get all your questions answered about living and traveling all around the world.