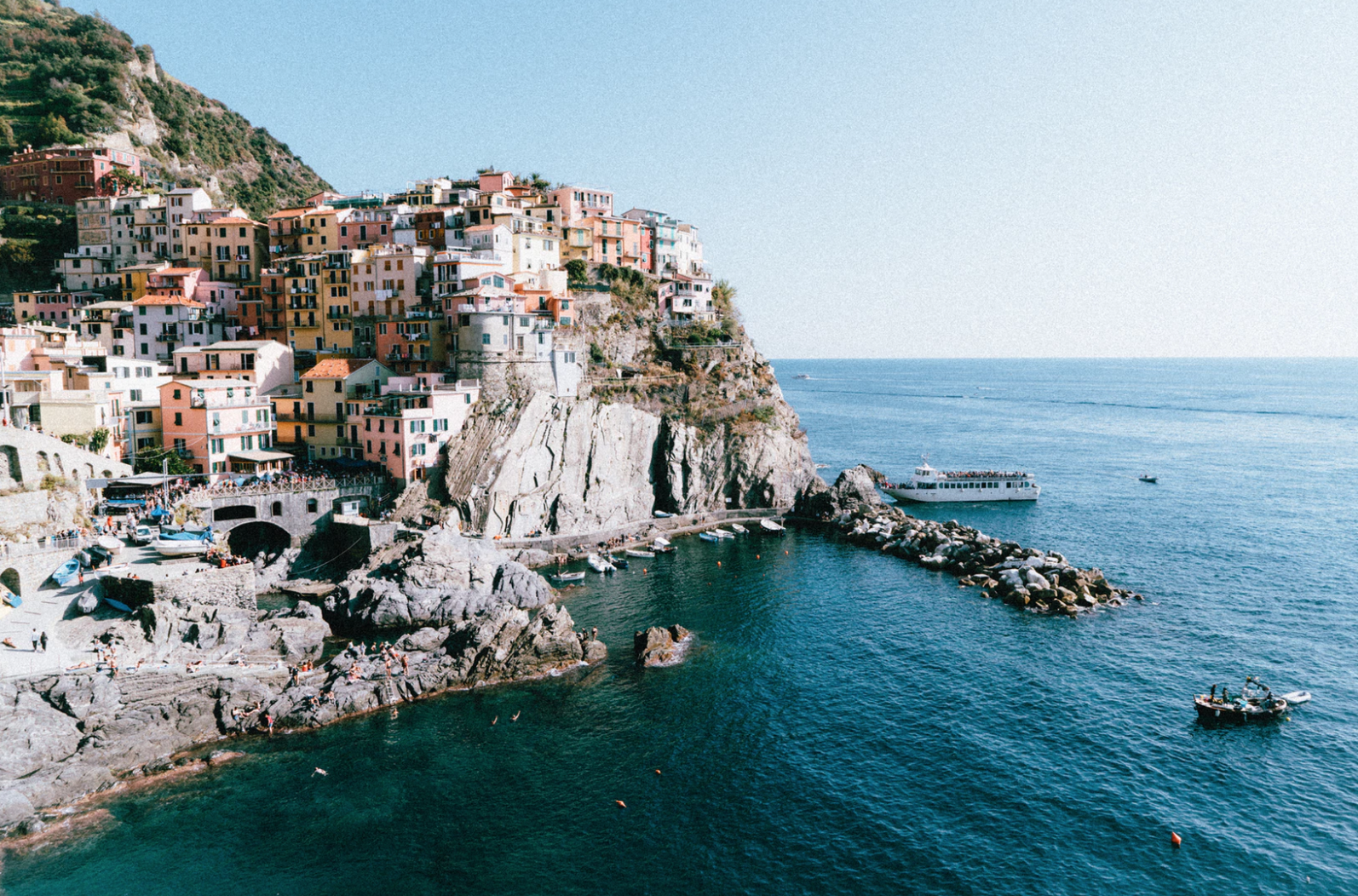 Get your passport ready, some groups have seen 15+ countries in a single semester, no sweat.
If you'll be volunteering with ILP, you're set when it comes to your vacation time. ILP volunteers are only teaching English or helping out in an orphanage part time, with every weekend off, plus vacation time. Basically, you'll have lots and lots of time to do a bunch of exploring and adventuring (and country counting). When you volunteer with us in Europe, you'll get to see not only the country you're volunteering in, but you also get to country hop all over Europe during your vacations.


---
Europe is the perfect place to spend a few months, don't you think?
See what country will you volunteer in
---

If you're going to Europe, you probably want to see how many countries you can visit in a single semester. We've had some volunteers see 10+ countries on a single vacation, and that's not including weekend trips and other vacay time. Over the semester, we have even had groups see 15 or more countries! It's a lot to plan, especially if you want to keep in mind your bucket list cities and your budget.
Luckily for you, I pulled together all my travel tips from what I've learned from a couple of trips to Europe and my semester as an ILP volunteer in this part of the world.
How Do Vacations Work?
You'll get around 9 vacation days throughout your semester, and you won't know your vacation dates until you arrive in country. Sometimes, you'll get your vacation time all at once. Sometimes, it's broken up into a few different vacations during your semester. Oh, and you always get every weekend off, so weekend trips are free game (and work well to make your vacations longer — 3 days off during the week plus a Saturday and Sunday means you have 5 days to run around Europe).
Where Can I Travel To?
You have so. many. choices. Greece, France, Croatia, Germany, Italy, Romania, Portugal, Spain, Poland, Hungary, Slovakia, Denmark, Latvia, Finland … that's just scratching the surface. As a general rule, ILP volunteers are approved to travel to anywhere in the European Union with a handful of other additions (like the United Kingdom for example).
Before booking anything, you'll submit your vacation plans to be approved by ILP to make sure you're going to pre-approved places, but so many places are free game.
ILP requires that you have at least 2 other people from your group travel with you though, so that means you need to collaborate a bit with your group. Other volunteers you travel with may also have dreams of seeing specific countries, so it's a good idea to sit down and see which places you're all excited about seeing (and that can all afford to see). Knowing where everyone wants to go may affect your itinerary.

Can I Have Some Itinerary Examples?
Oh, I hear you. Just pulling out a map and trying to figure out where you want to go can be so overwhelming. When you're traveling in Europe you have so many options and I wish I had a couple of examples of where groups actually went. Lucky you!
When I was volunteering in Europe, our group was big enough that we could split up into three different groups who went on three totally different vacations. Our semester, we had most of our vacation days all at once, which meant we had around 9 days to travel all around Europe. Each had its pros and cons, which I'll try to spell out.
Oh and one more thing? This is just a few examples out of SO MANY. These are just a couple of examples to show you what one group of volunteers did while volunteering in abroad but it's not at all.
Trip #1 — Off The Beaten Path
Munich, Germany

Salzburg, Austria

Vienna, Austria

Bucharest, Romania

Brasov, Romania

Helsinki, Finland

Tallinn, Estonia
This is the trip I went on (you can read more about how I planned this trip and how much time I spent in each city on this blog post), so call me biased, but I loved it. We found good flights into Munich, which was a 2 hour bus ride away from Austria. I've always wanted to go to Romania and the Baltics, so fitting in a few days there was a dream (plus was much easier on my wallet than traveling to Western Europe would have been).

Trip #2 — Eastern + Western Europe
Amsterdam, Netherlands
Prague, Czech Republic

Dresden, Germany
Krakow, Poland
Vienna, Austria

Budapest, Hungary
Athens, Greece
This group of girls had a few people who wanted to visit Eastern Europe (on a budget) and others who wanted to visit Western Europe (who had more spending money). They were able to split their trip and do both, taking a few buses, and visiting Germany on a day trip from Prague, then flying down to Greece to end their vacation.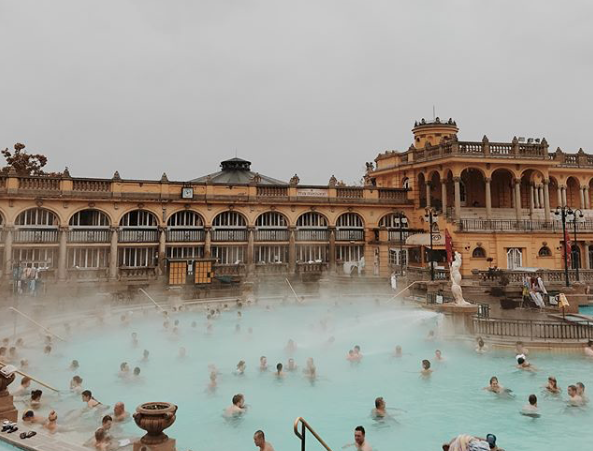 Trip #3 — Your Bucketlist Trip
Amsterdam, Netherlands
Paris, France
Prague, Czech Republic
Krakow, Poland

Vienna, Austria
Rome, Italy
Athens, Greece

Santorini, Greece
This group was all about hitting the bucket list places like Rome and Paris, and a couple of spots in Greece, of course. They wanted to spend the most time in Greece, which meant visiting a few of these places for just a day, and the way everything fit together meant quite a few bus rides, train rides, and a handful of flights (aka, lots of travel). But they fit it all in!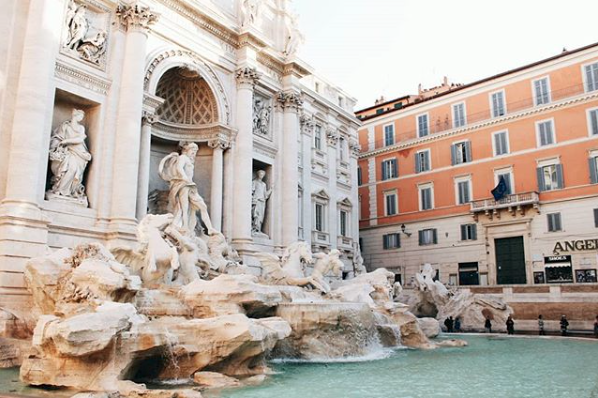 Some Weekend Trips
There were also a handful of weekend trips during my semester. We visited SO many places in our country on the weekend, then also went to Helsinki, Finland and Stockholm, Sweden on vacation, too. There were a handful of other countries in Scandinavia and the Baltics where you could get a really cheap flight so those were also considered, but we also wanted to have time to explore our home country!
Is Travel Pretty Expensive?
Yes and no. It can be super affordable with really cheap flights to a lot of the places you want to visit. You can also book really inexpensive buses and hostels, and find places to eat for cheap. You can also keep to your budget by staying in country during your weekends. Weekend trips can be super fun on occasion, but you'll burn though your budget if you're visiting another country every weekend, even if you can get cheap flights (remember, you can sleep and eat for free when you're home on the weekends!).

However ... I should probably mention that Europe in general is more expensive to travel around than other parts of the world. But don't stress — you can definitely travel around Europe on a budget, especially if you follow this advice.
Pick The Right Countries
This is my number one trick for saving money — travel to the more affordable countries! And in Europe, that means hitting Eastern Europe. It's way less expensive than Western Europe. Ready for an example? We spent some time in Germany where we were paying $25 a night for a hostel. In Romania, we were paying less than half of that per night. Food, transportation, things to do, and just the currency exchange rate between Germany and Romania were insane. I'm glad we spent most of our time in such an affordable country.
Here's a list of Europe's most budget friendly countries.
You can also do a bit for your budget by visiting places just for the day. That's what we did for Helsinki, a notoriously expensive part of the world to travel to. When we looked at hostel prices and didn't feel like paying $50+ a night for what was available, we decided to fly there in the morning, then book a night ferry over to Estonia and stay in a $12 a night hostel instead. The "Trip #2" girls wanted to visit Germany, and found that a day trip to Dresden from Prague was going to be more affordable than staying in Germany for a couple of days.
Booking Trains, Buses, Trains etc.
Another way to really save your budget is to know how to travel around Europe, for cheap. You'll find all the same tips and tricks I use in that post, like how to find cheap flights, and where I book all of my trains and buses. You can sometimes find bus routes for $5 to visit another country.

I do have a couple of warnings though — don't over plan. The "Trip #3" group got to see a lot, but ended up spending about 1 day in each of their cities, except for their time in Greece. That meant lots of overnight trains (where you aren't sleeping well), long bus rides, trips to the airport (remember to get there two hours early!). It was a lot of travel which is really exhausting. Just because you can get a $5 bus ride to another country doesn't mean its the smartest decision.
I always prefer to sleep in an actual bed rather than an overnight bus ride, so I try to only have 1 or 2 of them on a trip, maximum. Traveling is really tiring in general, and even more so if you feel like you're always spending time in an airport, bus station, or on a train.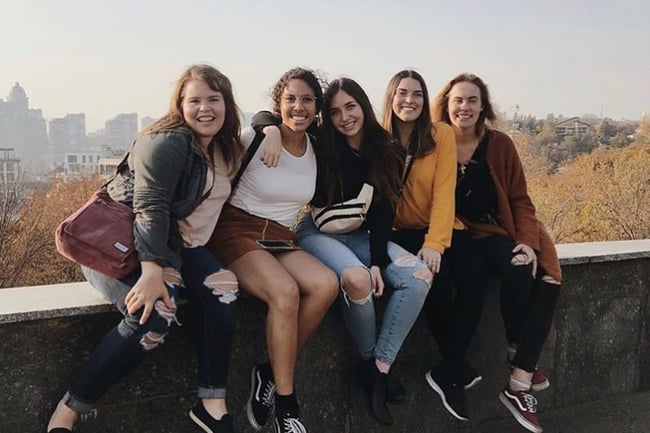 Go to Europe once with ILP, and go back for free.
If you're an awesome volunteer and want to go back to another country with ILP, you can go as a head teacher and get your program fee waived. Think about it — volunteering for a second time means you can check out another dozen countries! Come get way more info about volunteering with ILP here: