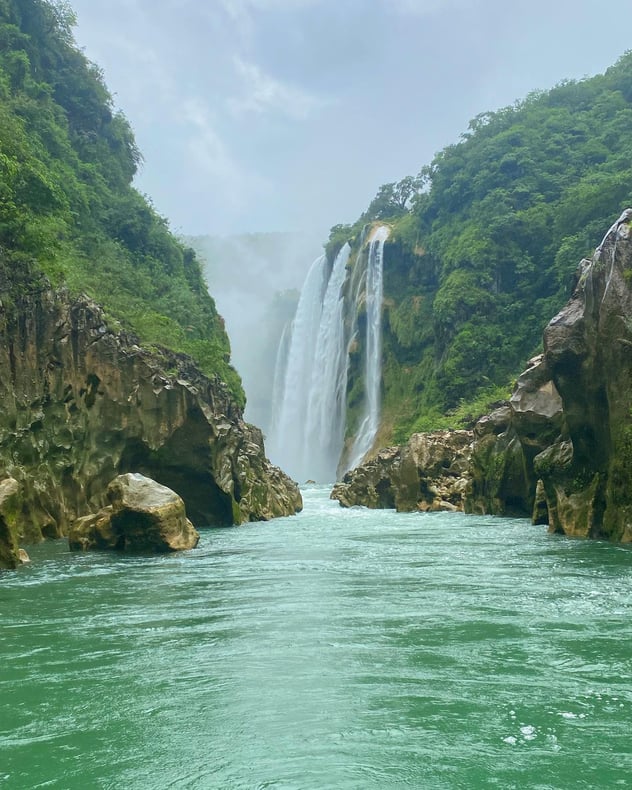 There are all kinds of hidden gems around the world you probably don't know about. They're not the common, most popular sites, but that's what makes them so cool!

Take advantage of hidden gems like the Tamul Waterfalls! The Tamul Waterfall is one of the sites not many tourist take the time to visit, which is a shame because it is absolutely beautiful! The Tamul Waterfall is the tallest waterfall of San Luis Potosi, falling about 340 feet into a river below. The waterfall alone is gorgeous, but then add the turquoise water and it is to die for! Taking a dip in this river is a dream and you can't miss it.


---
We send a group of college-age volunteers to Mexico every semester
Learn more about volunteering with us and teaching kids English here
---
If you want to visit (which is highly, highly recommended) keep these things in mind:
Best Time Of Year To Go
The best time of year to go is when the water is at its lowest.
Rainy season in Mexico is between July and August and it is much harder to visit at this time (so it works especially great for you fall and spring ILP volunteers). You will need to take a boat to get as close to the waterfall as you want and high water can make it harder.
Also try to avoid any holidays if you don't want to battle the crowds by the falls.
What To Bring
It is a full day trip, so you will need to bring some food and water. You know what you like, but I suggest packing filling snacks like trail mix and beef jerky and protein bars to help keep you full while you're hopping in and out of the waterfalls and the boat rides.
You will also need a swimsuit, water shoes and a towel. It's best to be wearing this before your tour as there may not be a good spot to change. I would also recommend some sunscreen and a hat if you sunburn easily. You will also want to bring your waterproof camera with you and a dry bag to help keep your valuables dry.
You're going to have some Instagram worthy shots (and who knows...you may even get featured on the ILP Instagram).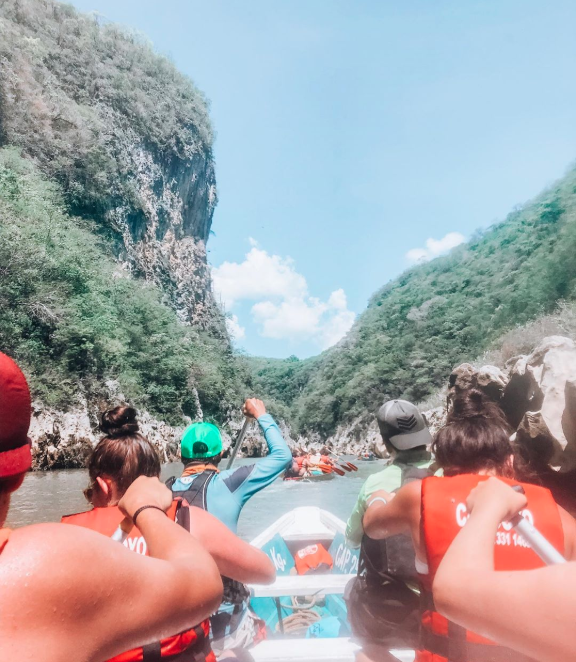 How To Get There
The Tamul falls are located in San Luis Potosi, north of Mexico City.
Head to Tanchachin first
To get to the falls, it's easiest if you go to the city of Tanchachin which is in the state of San Luis Potosi.
Oh and if you're spending your semester abroad in Mexico with us (International Language Programs), this spot is just a bus drive away making for yet another rad weekend getaway. Did you know bus tickets around Mexico are only a few dollars usually? Mexico is great for budget travelers because it's so cheap and amazing places are just hours away.
Hire a guide to take you up the river
From Tanchachin, it is about a two hour paddle boat ride upriver. You can hire a guide to take you up the river and back down while you're in Tanchachin (which is recommended). Take a look around, but for example this tour company charges $55 for a full day excursion.
Pst: We have a much more in-depth guide about the other waterfalls you can visit and where you should stay in San Luis Potosi.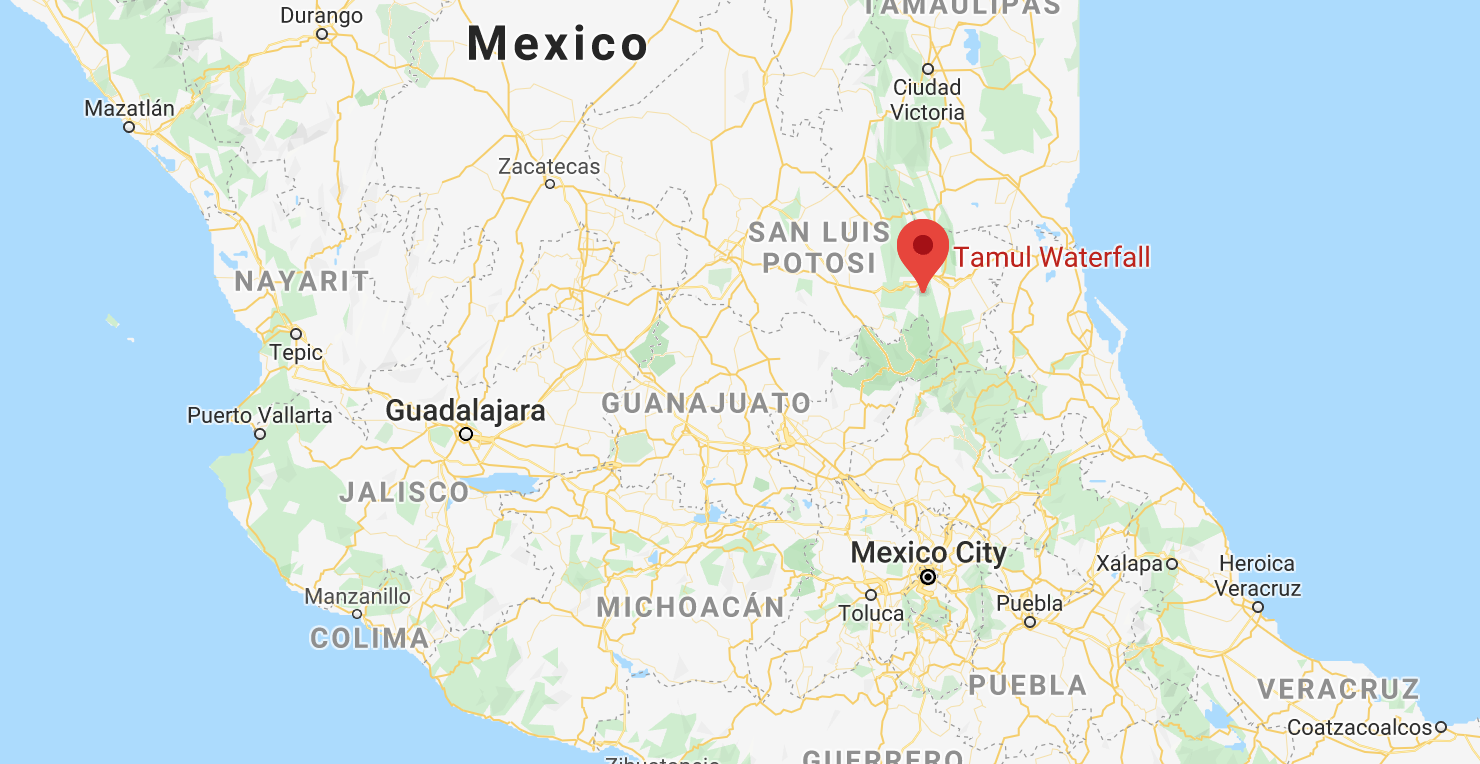 Getting The Best View
To get the absolute best view, take a canoe right up to the falls. Make sure you have your waterproof camera ready because rowing up to the falls is something you will want to document!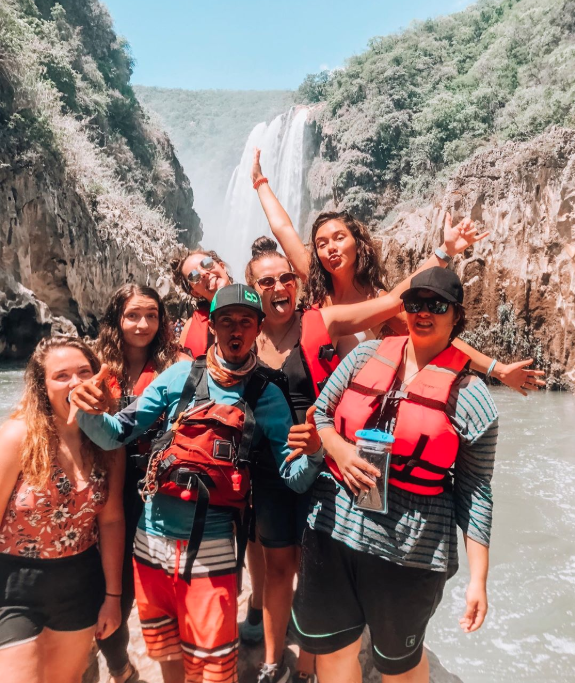 Mexico has so many destinations like this that
you probably didn't even know existed!
Luckily for our ILP Mexico volunteers, the falls are not far from your school like we mentioned. Round up your ILP group head over on a weekend! Spend your vacation time going to further destinations and
There's not much better than getting to spend a semester abroad in Mexico. You will get to explore the country, experience the culture and indulge in the food. Click below for more info about Mexico!