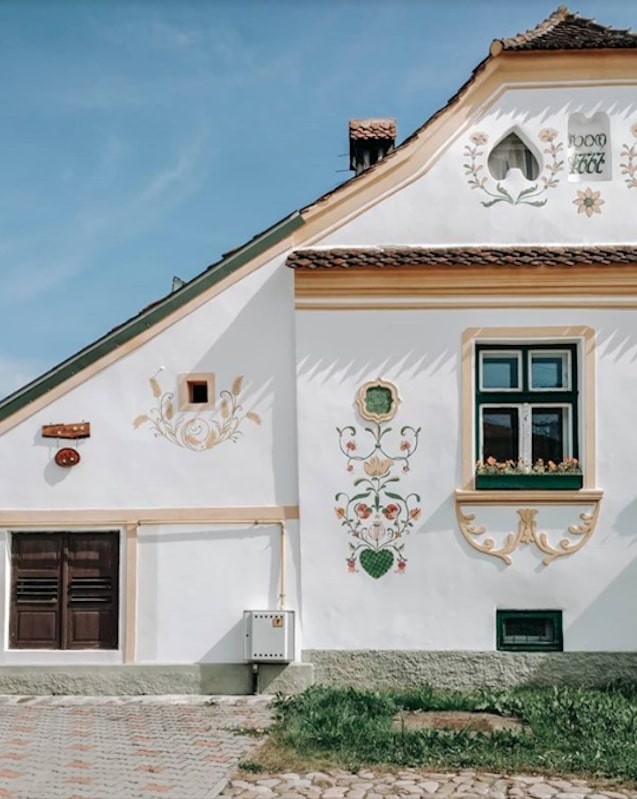 Not only does this country have a dozen darling little cities for you to visit, Romania is home to a handful of quirky, creative, and unmissable holidays and festivals you can be a part of.
As if you didn't need another reason to come spend a whole semester in Romania, the holidays will be something you'll love. There's a lot you can get out of a short visit here (like hanging out in some of our favorite places like Brasov or Cluj-Nacopa) but if you're not here long term, you won't get the chance to celebrate some of the holidays that make this country so distinctive.


---
Come spend a whole semester living in Romania
All about the orphanage program here
---
Because ILP is sending volunteers to Romania for three different semesters, we've broken up our list of favorite holidays, celebrations, and festivals you can experience during your semester. You'll also find a few tips and tricks so you're prepared to celebrate just like the locals.
Spring Semester
Volunteers headed to Romania during Spring semester get the best of this country — you'll get to bundle up for the cold weather and get to experience the country warming up to celebrate some of the biggest holidays of the year. While you'll find festivals and holidays all year round, Spring semester is home to some of the biggest.
For Spring semester, ILP volunteers are typically in Romania from early January to the end of April.
Orthodox Easter
Easter is a big deal in Romania — a really big deal — and there are lots of ways the locals celebrate. One is with a huuuuuuuuuuge meal. It's the biggest meal of the entire year, and fancy foods like roasted lamb are served, along with roasted veggies. For dessert, there are traditional dishes like pască, which is like a cheesecake with raisins and a bread-like cake, like Panettone.
You'll also see lots and lots of eggs; some you'll eat and some you'll want to bring home as the coolest souvenir. Painted and boiled eggs are all over during Orthodox Easter. It's traditional to smash boiled eggs with friends and family to represent Christ rising from the tomb after his Crucifixion. Both people will hold a boiled egg, and knock them against each other. If your egg cracks, you have to eat the egg. Yum!
There's also a midnight mass which is really special to attend; be sure to get there a couple hours before midnight to get a good seat. Bring an unlit candle and join in on the Easter vigil after the service. The priest will light the first candle and everyone will work to make sure every candle is lit. It's really special to be a part of.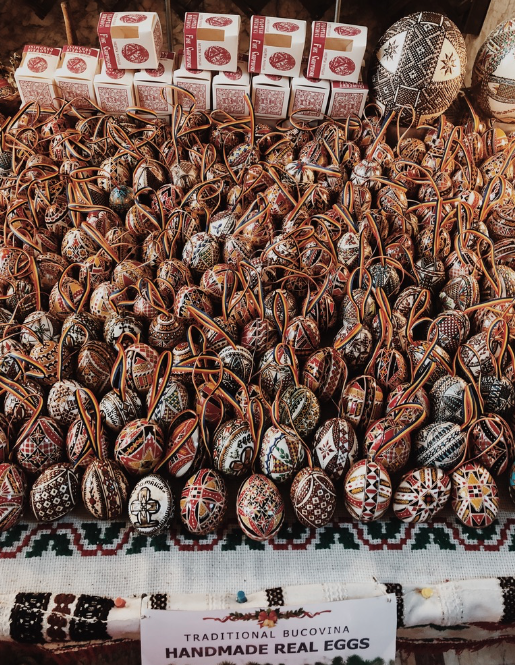 Dragobete
February 10th
Dragobete is the traditional Romanian day of love, named after the Romanian version of "Cupid"; you'll see a lot of commercial Valentine's Day celebrations for Dragobete, but you can still follow some of the traditions of this holiday by not crying on February 24th — if you do, you're supposed to be sad all year long.
If you're in a relationship, you're supposed to kiss today, and if you're single, you are supposed to hang out with friends and do lots of laughing. Everyone is supposed to be happy, and avoid sewing or working (but cleaning the house is encouraged … go figure).
Martisor
March 1st to 8th.
This is an old holiday to celebrate the first day of spring … historians think it's been around for over 8,000 years! Celebrated on March 1st, you'll see these red and white tassels all over the country used to welcome in the spring and bring everyone a happy and healthy year. There are lots of traditions that go along with these talismans — in old Moldova, the threads were tied to a coin which women would wear for 12 days. After 12 days, they would buy cheese with the coin in hopes it would give them health and beauty the whole year long.
Nowadays, you'll see these red and white strings tied into a bow, sometimes to a little gift or trinket, and given to (usually female) friends and family members to show friendship and respect.
You may see locals wearing them pinned to their clothes or tied on their wrist for 7 days. On March 8th, the threads are sometimes tied to a fruit tree to bring wealth.
Women's Day
March 8th
On March 8th, Romania (and most of the world) celebrates Women's Day, where all women receive small gifts and or flowers as a sign of gratitude and respect. It's an international holiday that's really popular. You'll see so many men walking around with flowers to give to their sweethearts, moms, sisters, and friends. It's really sweet. You might be receiving a couple of gifts of your own like these ILP volunteers who each got hyacinths on Women's Day.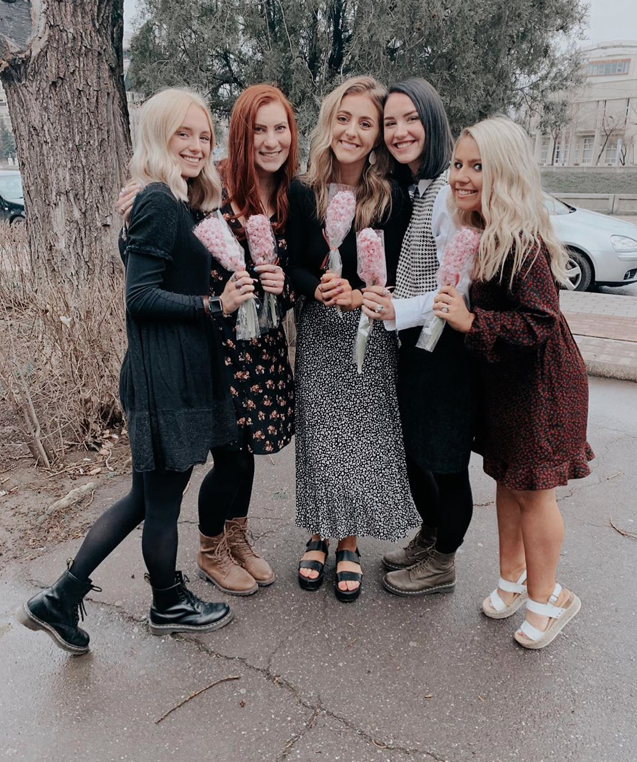 Summer Semester
Soak up life in Romania when it's warm and sunny, and get to experience how this country celebrates summer. Volunteers for Summer semester are typically in country from the end of April or early May to the middle of August.
Medieval Festivals
There are a handful of festivals that take place around Romania that are well-worth your time if you can swing a visit. Every year in the summer months, you'll find locals and tourists who join in a whole range of activities to celebrate this chapter of the nation's past. People are dressed up in period-costume, will perform traditional dances, and have music nights with complete with harps and hurdy-gurdies.

Here are a couple of the most popular cities for medieval festivals (and when they take place).
Sighisoara — Typically the last weekend in July
Sibiu — Typically the last weekend in August
St. Mary's Day
August 15th
This religious holiday centers around the Assumption of the Virgin Mary, who was taken up to Heaven after her death. You'll find many religious families who have a big feast to celebrate, or will travel to Transylvania as a pilgrimage to St. Mary. You'll find may people in this part of the country bringing fruit and honey to church to be blessed, or carrying icons throughout the street. The day often is accompanied with a few festivals and pop-up markets.
Musical Festivals
Summer semester may not have that many official holidays, but it is the semester with the most pop-up festivals. All across the country, there are loads of music and cultural festivals that happen in June, July, and August. Typically you can find a collection of local artists, traditional music, big hitters. Romania's hosted bands like Of Monsters and Men, the Black Eyed Peas, Marshmello, Passenger, Two Door Cinema Club and others.

You can find a more comprehensive list of who's playing where, here.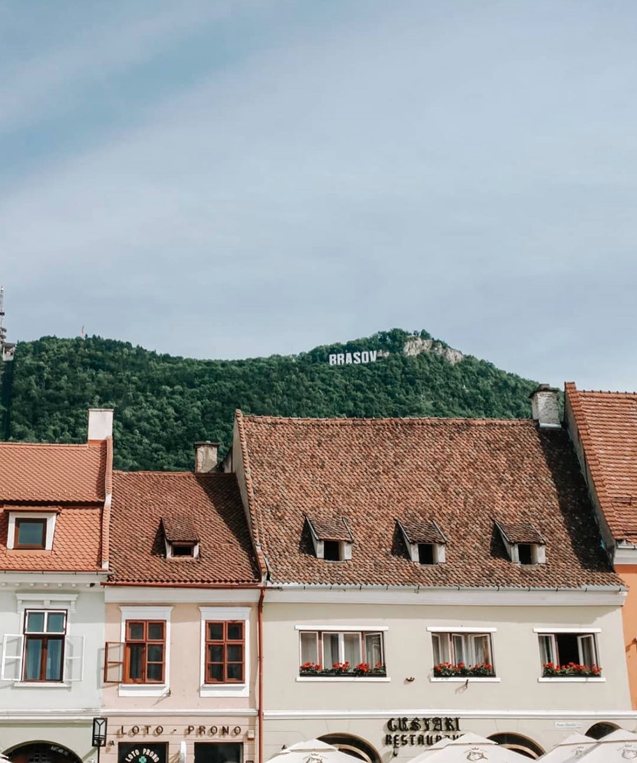 Fall Semester
Start off your semester with warmer weather that slowly folds into a crisp fall, before everyone pulls together to prepare for Christmas. Volunteers with the Fall semester are typically in Romania from the end of August until the middle of December.
Halloween In Transylvania
October 31st
Anyone a big fan of Halloween? You should come volunteer in Romania during the Fall semester so you can hang out in Dracula's castle for one of the coolest October 31st celebrations around. This region of Romania is home to the Dracula legend, made popular by Bram Stoker. Towards the end of October you'll see tons of vampire-themed festivals and get togethers in the handful of little towns that dot the Transylvanian countryside.
We're big fans of hanging out in Brasov where you can tour the original Dracula's castle which inspired the novel, or spending time in Sighisoara, which is the birthplace of Vlad the Impaler (who supposedly inspired the character of Dracula himself).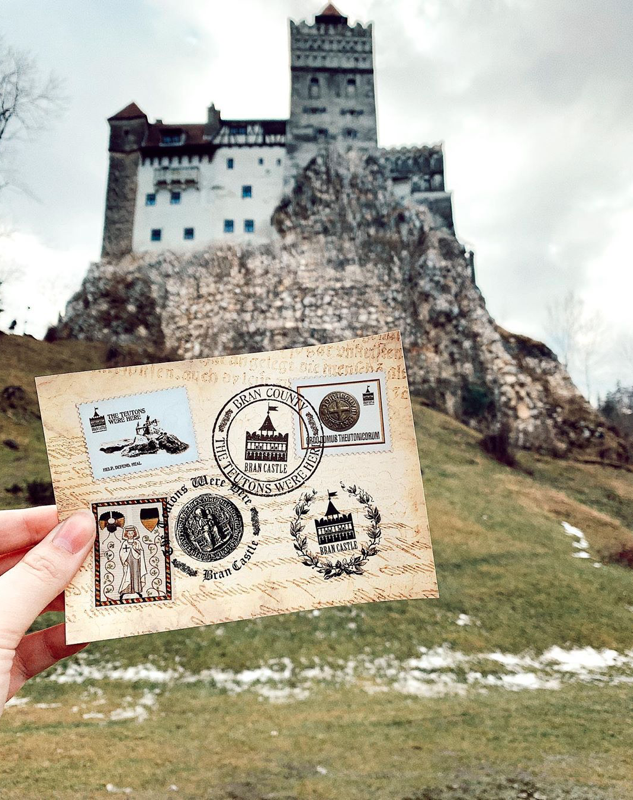 Christmas Celebrations
Typically starts December 6th and last all month long
December 6th ushers in the Christmas season with St. Nicholas' Day, a figure similar to Santa Claus. The evening of December 5th, kids will leave their boots and shoes by the bedside and wake up to presents left in their shoes by St. Nicholas. If you've been good, you'll receive sweets and little toys, and if you're been naughty, you'll wake up to a stick.
For the remainder of the month, you'll probably notice a few more celebrations popping up. All across the country, you can find little Christmas markets filled with sweets like spiced ciders and handmade crafts celebrating the holidays. Some of the best Christmas markets in Romania are in Sibiu, Brasov, and Cluj-Nacopa, but most places will have a big Christmas tree strung up with lights in the center of town. Typically markets spring up the first week or two of December and last until about a week or so into January.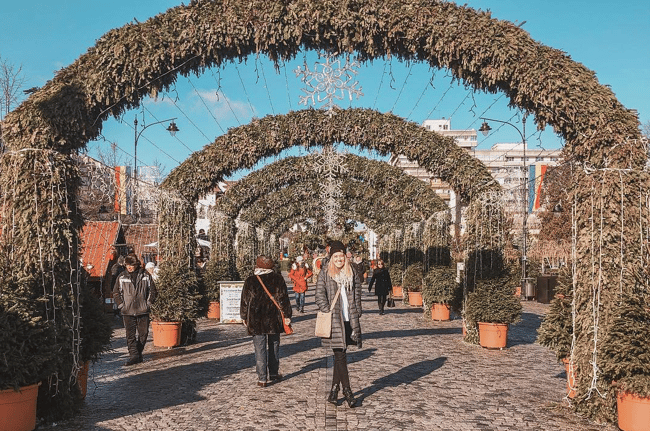 Come join a group of volunteers in Romania
Romania is one of ILP's humanitarian programs, so if you want to volunteer to really make a difference, serve and help the kids, this program is a great fit! While living abroad you'll really give one-on-one time to these sweet kiddos and show them the love they need by helping in with the orphanage program there.