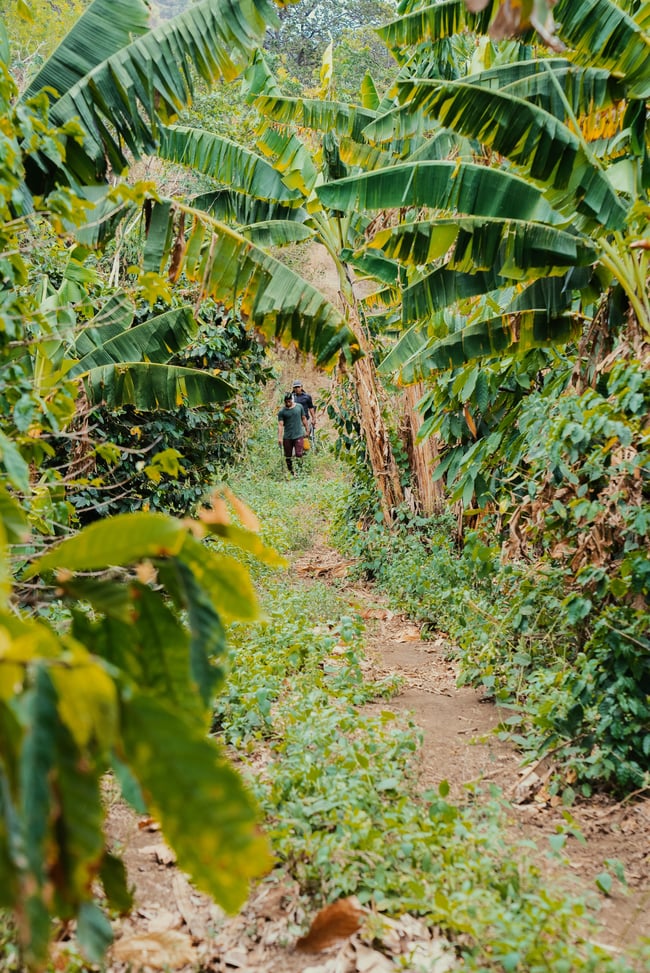 This seemingly untapped corner of Nicaragua is full of cliff jumping, thundering waterfalls, carvings in the thick jungles, and misty cloud forests. Welcome to Esteli!
If you're headed to Nicaragua, you better get ready for a trip full of coastal getaways, island vacations, colorful Colonial cities, and sunset hikes to volcanos ... oh, and escapes to places you didn't even know were hiding in this country.
Esteli is one of those places in Nica that's still under the radar but is home to some of the best experiences this country has to offer. Good thing you're hanging out in Nicaragua long enough to truly experience it all, right?
---
Don't just visit, come volunteer in Nicaragua for a semester!
---
ILP groups in Nicaragua call this tropical country home for an entire semester. Between volunteering to teach English at a local school, ILP groups have every weekend off and vacation days to explore. I mean, you could spend a vacation in nearby Panama or Costa Rica (or even Peru or Mexico) but with places like Esteli nearby, I'd make sure you hit the Nica highlights before booking a trip somewhere else!
Esteli itself is a larger city, crammed full with tons of micro regions that pull in different travelers to the area. We're doing an intro to this area so you can see what kind of activities catch your eye — just be warned you may want to spend a week (or more) exploring Esteli or at least come back a couple of times if things like jungles and waterfalls are your thing.
A Little Esteli Orientation
As mentioned, just saying "Esteli" covers a lot of ground. Esteli is a larger city tucked away in the northern highlights of Nicaragua, but you'll find that many adventures and excursions reference activities galore in Nicaragua by just saying Esteli. Some people treat it like a city and an encompassing region that surrounds the actual city of Esteli.
You'll find experiences that are in and around the city, as well as things to do that are a bus ride away. In short, once you're in Esteli, there's plenty to keep you busy.
Favorite Things To See In Esteli
Esteli is a standard Nicaragua city, with a colorful market, places to stay, restaurant typicos, etc. Most visitors here stay in Esteli while visiting the nearby Tisey Estanzuela Natural Reserve for the day, or catch a bus from the city to another place near Esteli. Here's more about the Tisey Reserve (where you'll spend most of your time if Esteli is your base, before venturing off to destinations that are outside of the city).
Tisey Estanzuela Natural Reserve
Come take a day to explore this mountain rainforest. Tisey Estanzuela Natural Reserve is one of the many protected forests surrounding Esteli. The name comes from two of the most stunning natural wonders surrounding the park: the Cerro El Tisey that towers over the ravine, and the winding La Estanzuela river + waterfall (more on that in a minute). Tisey Estanzuela Natural Reserve is filled with dense forest (and many animals that call this place home), and dotted with little farming villages, homestays, a restaurant or two, and some local craft stores. Quite a few people venture out to Tisey to do some hiking on the trails, visit the farms (and take home some homemade cheese), go bird watching, and of course, explore the waterfalls.
Because there are a few high points in Tisey, we're separating some of the more 'major' activities below in their own section, but here are a few other ideas if you'd like to spend more time here:
Hike to Cerro Apaguaji — An easy 2ish mile hike that leads you to stunning views. it does get windy up at the top, so be prepared for that. It's also known as Cerro Santa Rosa de Apaguaji if that's helpful to know.
Take A Cave Tour — Supposedly, there's a legend about the caves found near Cerro Apaguaji. Called "La Cueva de los Duendes" (the cave of the elves), you can find a set of little steps carved into the rock leading to the entrance of the cave. Stories of how the elves came to this area have been passed from generation to generation ... and you can take a quick tour here during the day (or night) to see the place for yourself. Ask around in Garancha.
Wander around Garancha — Find this near Cerro Apaguaji. Garnacha is a small community where you can find a local cheese factory, a stone craft worksite, ranches selling fresh juice and coffee, as well as several farms. It's a good place to view the peak (and the Pacific Ocean, on a clear day) if you don't want to make the hike.
Views + Lunch At Rancho Don Luis — Grab a snack or pay a small fee to access the ranch where you can soak in panoramic views of the surrounding peaks and valleys. If you look at the location here, you can see a few hiking trails and photo spots marked on the map.
The Finca El Jalacate
Also found in the Tisey-La Estanzuela nature reserve is the Finca El Jalacate, made famous by a single man who has carved the rock face of the entire area with fascinating sculptures. Alberto Gutiérrez is the artist, seemingly creating a maze of Mayan, Inca, and Egyptian styles (as well as religious figures) into the rock face of this dense forest.
What is now an off-the-beaten-path tourist destination started as a self-motivated project by Gutiérrez, who started carving something every time he craved a drink, as a way to end his alcoholism. It's been a 40-year project. Gutiérrez says his artwork is inspired by God and is more than happy to talk about his artwork if he's there when you visit (he lives nearby) and you speak Spanish. Here's his Instagram to give you a sneak peek at things.
We have a bit more info about visiting this place here.
The Salto de La Estanzuela
This waterfall is another main attraction of the Tisey Reserve. It's a thundering 35-foot horsetail waterfall that pools in a swimming hole below (a welcome place to jump in a cool off in the tropical heat). You'll find that the falls are a very very popular attraction with tourists and locals looking for a short hike and the chance to take a quick swim. There's a small fee to access the area (about 30 córdobas) where you can explore the surrounding waterfalls (there are other swimming pools) and series of five caves, and maybe spot some of the 100+ animal species which call this place home.
Some tour operators take you out here from Esteli for a full day of adventure, if that's what you're looking for. Come take a horseback ride through the jungle, or try repelling the falls! Here's a tour company to start your research if you're interested.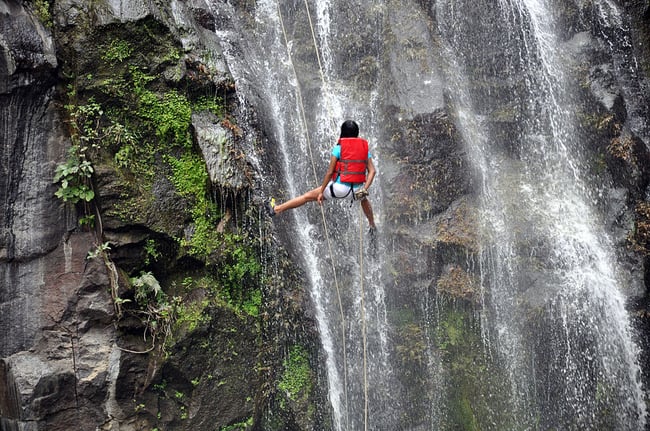 Photo via WikiCommons
Top Adventure Around Esteli
Esteli's a big connection point in Nicaragua, meaning you'll be able to catch a bus from Esteli to some of our favorite things to see and do in Nicaragua:
Cliff Jumping In Somoto Canyon
Somoto Canyon is a favorite weekend excursion for our ILP volunteers. Who wouldn't love the idea of hiking along the pearly rock of a canyon only to dive into the crystal blue waters below? To get to the cool water, you'll need to trek less than a mile, following your guide through the green brush (peek at the border of Honduras here!) before you trek into the canyon.
You'll do most of the next bit in the water, diving into the impossibly blue-green river that snakes its way between the sheer cliffs. The dirt trail feeds into the river, so you'll need to swim to get to your next destination. It's hot and humid in Nica, so the water feels quite refreshing. You'll be swimming and hiking on the cliff face for about 2.5 miles until you reach the jumping cliffs.
Then there's a section where the canyon opens up a bit and the water plunges deeper between the rocks, creating the perfect jumping off point. Cliffs of all different heights are suspended above the water, so you can choose the levels you feel the most comfortable with (there are 8, 16, and 21-meter jumping points).
It's found just north of Esteli and makes for the perfect weekend of adventure.
Plan out your trip to go cliff jumping in Somoto Canyon, here.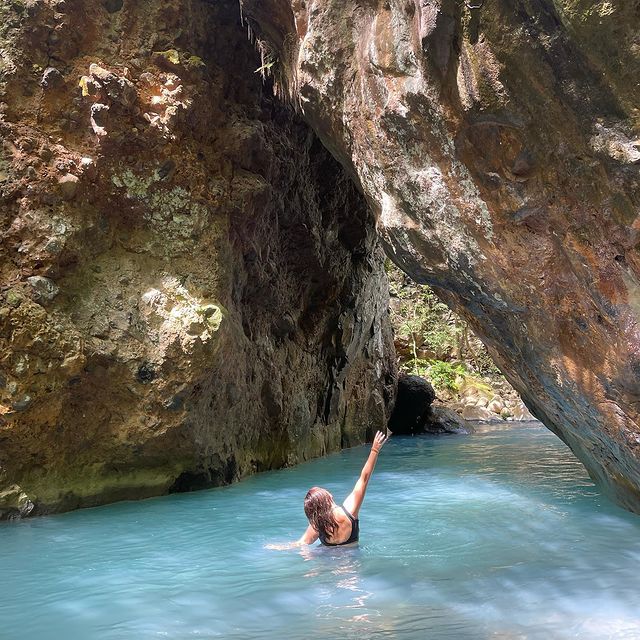 Miraflor's Lush Cloud Forest
Come for a few days to be fully immersed into the quiet life hiding in the thick forests. Spend time hanging out in hammocks on the patios of community farms and trekking over rivers before coming home to a dinner cooked totally from local ingredients … it's basically a paradise that luckily just a few people know about.
The Miraflor Nature Reserve is tucked away just outside of Esteli, up in the rolling green hills. It's dotted with tiny community farms that have been there for decades. These small settlements have spent years farming the land and sharing the space with hummingbirds and toucans. Here, you'll find a stunning escape from the vibrantly colorful cities — exploring here is something you don't really get anywhere else.
Find more info about hiking in the Miraflor.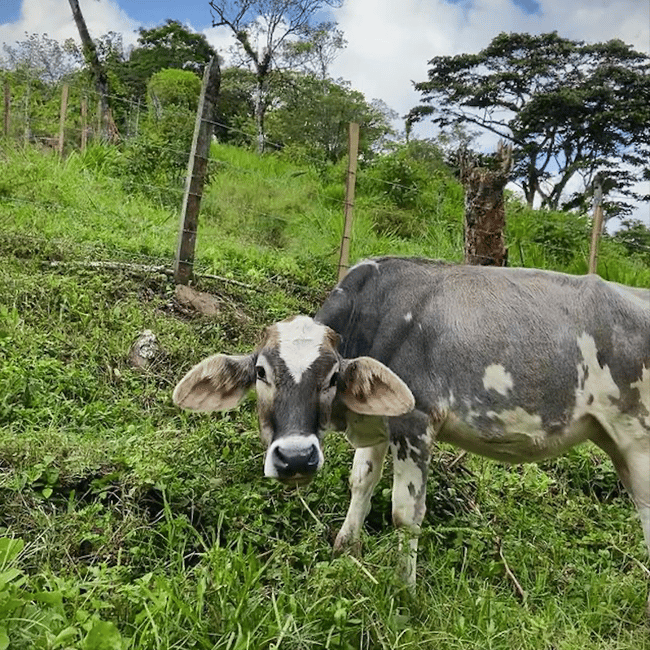 All The Things In Matagalpa
We love this part of Nicaragua. It's home to German towns, tons of waterfalls, verdant jungles (home to several charming eco-stays), and more. Matagalpa is one of those yet-to-be-discovered gems, a corner of the country that's blanketed with thick jungles and farms, meaning you'll probably be the only tourists around to check out the waterfalls, hiking, rafting, and other experiences here and nearby. It's a quiet mountain town that hasn't been hit by major tourist crowds, meaning it's an easy escape for some relaxation. One ILP volunteer said "This city was one of my favorites to visit in Nicaragua" if that gives you an idea of what to expect.
Here's a guide to Matagalpa to help you with planning your trip here (it's a place you won't want to miss).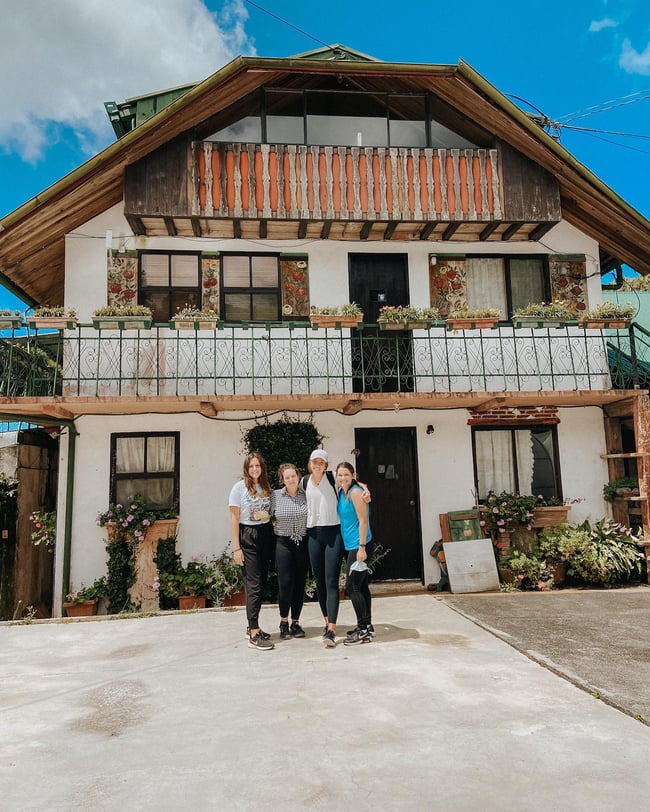 A Few Tips
Going With A Guide
If you're an ILP volunteer in Nicaragua, you have the perk of having a Local Coordinator who can help arrange transportation, tours, and other recommendations for your trip. It's a nice way to make the trip out here a little smoother. They may be able to arrange a guide for your trip as well, or there are online options. Check around to see what your options are (and if a guide is the best way to go), but here's an example to get you started.
One thing to consider is your itinerary. If you want to pack in a lot of activities and don't want to schedule wait time for the bus, a guided tour might be a good option for you. If you're just in Esteli for a day or two, several of these activities can be arranged via taxi or bus. It's also easy to catch a bus from Esteli to a nearby spot (like the Miraflor) if you're interested. This bus site has some info on the routes that depart out of the north versus the south station (though the info is always 100% accurate when it comes to availability, prices, etc.).
Getting To Esteli
If you're not traveling with a guide or have your transportation arranged for you, you can easily get to Esteli via bus. It's a major transportation hub between cities like Granada, Managua, Matagalpa, etc. As a point to know, you may need to bus to somewhere like Masaya to catch the bus to Esteli from somewhere like Granada, but all in all, it's about a 4-hour bus trip that'll just cost you a few dollars.
Read more about traveling by bus in Nicaragua (get info on prices, scheduling, and a bit more about what to expect).
Where Should I Stay?
You have a few places to choose from, but the Los Altos Boutique Hotel is a favorite. They have a very helpful staff, hot showers (a rarity in some places in Nicaragua), a yummy breakfast, plus can help you with all the bus schedules if you have questions.
Another pick is Cafe Lazy Luna, with free breakfast, and some connections to lots of things to do in the area.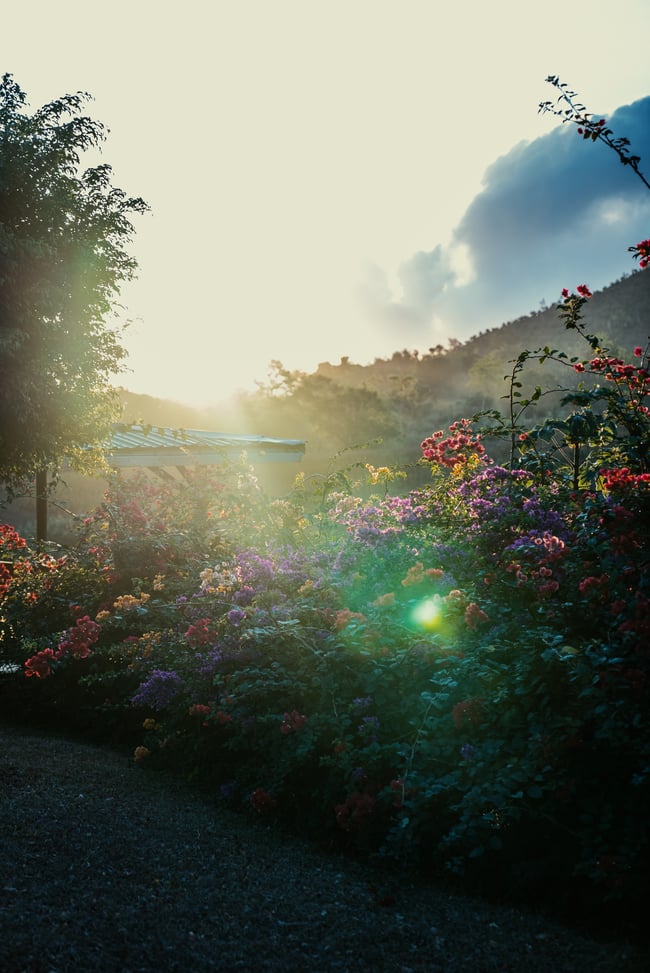 Come call this place home
You'd never think so many protected reserves, waterfalls, animal adventures, thick jungles, canyon hikes, and more were hiding in such a small corner of Nicaragua, did you? Come truly discover what Nicaragua is all about by volunteering here for a semester.