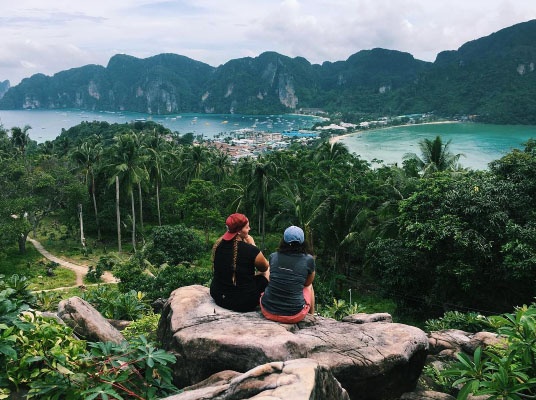 My favorite viewpoint is conveniently located right on one of the most beautiful islands, making it a must do when planning your islands vacation.

The image pretty much speaks for itself, so I don't think I have to convince you how gorgeous it is. At the view point you can see how the island splits, with a small strip of land down the middle. The best part is that this is a really easy hike, so getting this shot is a cinch, you just need to know where it's at.

---
We love this spot so much that we even
included it in our Thailand Destination Guide

---


You already get that you to have to spend a morning here while you're vacationing in Thailand's islands right? It's just a short (although fairly steep and humid) hike up to this beautiful viewpoint. Well worth the sweat.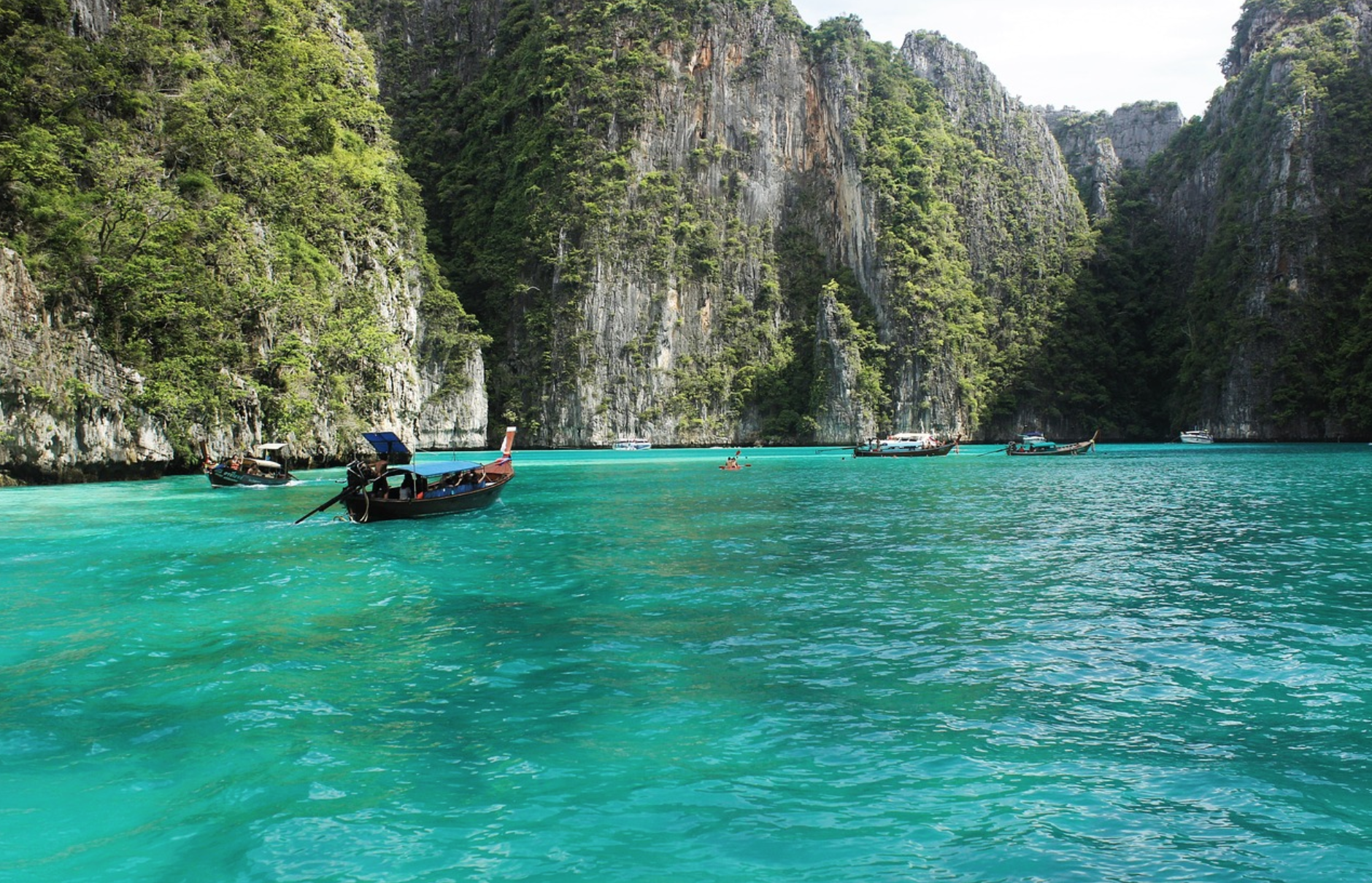 Getting To The View Point
First and foremost, get yourself to Thailand
You could vacation there for a week but I definitely think you need more time to really discover the best places to see in Thailand. Live there for a semester as a volunteer in Thailand and you'll get the real experience.
Then, get yourself to Ko Phi Phi
Ko Phi Phi, home to this awesome view point, is one of the infamous Thai islands located in the southern part of the country. From Bangkok, the easiest thing to do is taking a flight down to Krabi or Phuket. Prices are usually similar from Bangkok to both these airports, so it really just depends on which areas you want to go after that.
We love Krabi but also have lots more tips for helping you plan your trip to the rest of the islands too.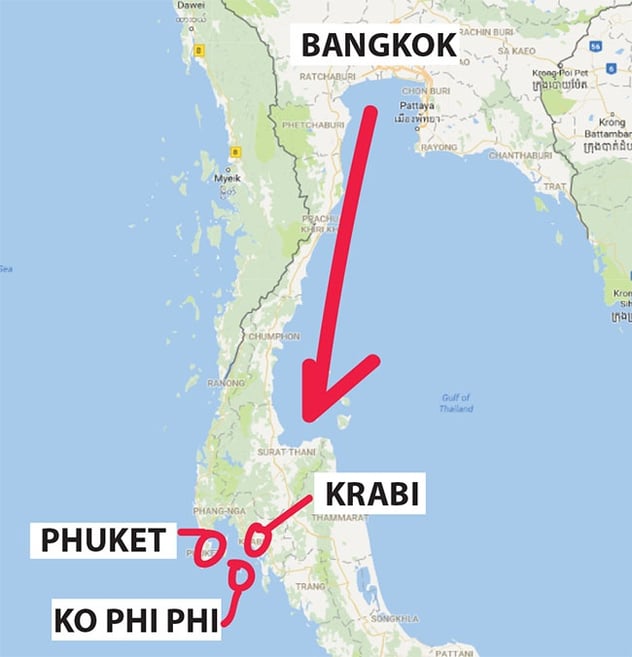 From here you might want to explore other awesome islands or just head straight to Ko Phi Phi.
You can get to any of the islands by boat and most are a fairly short ride away. You can arrange boat transfers after you arrive in Krabi, but we do recommend getting a return ticket when you book your transfer to Phi Phi. Phi Phi is a very popular island for tourists, so it can become a bit of a tourist trap. If you try to book a boat transfer while on Phi Phi island, you'll definitely be paying more.
Another tip for Phi Phi island is know that you'll need to pay a small entry tax upon arrival in this island. This can be a little confusing because they don't do this in other islands, but as long as you're aware of it then it's no big deal.
Oh, and just a little pro-tip: Phi Phi is pronounced like "pee-pee".
The Hike
The hike itself is so easy to find. Ko Phi Phi is a relatively small island. There's not even public transportation and you can reach everything by walking. There will be signs around the island pointing the way to the "Viewpoint hike" or you can pick up a map of the island (you're hostel likely has one for free). There are two main sides to the island: Phi Phi Don (the larger side) and Phi Phi Leh (the smaller side). The viewpoint hike starts in Phi Phi Don.
It's about 20 minutes from bottom to top, but fairly steep and lots of stairs. Combine that with the Thai humidity and it's quite the workout. It's worth it though!
Take your time if you get tired and bring water. I also recommend doing it in the morning for the sun rise or evening for the sunset. Not only will you avoid the hottest part of the day, but you'll also avoid most of the crowds and get that gorgeous shot you want without anyone else in the photo.
Know that there is a small fee to enter to get to certain viewpoints so bring some baht with you in your fanny pack. There's also a smoothie stand up there to cool you off.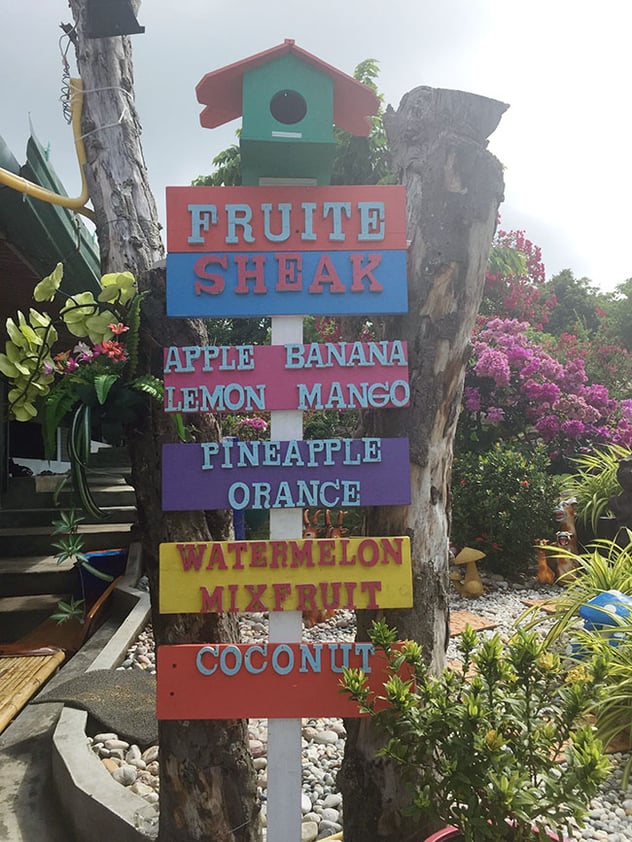 Dreaming about a semester abroad in Thailand?
We are currently accepting applications to come volunteer with us in Thailand and help young kids learn English. ILP is a non-profit organization with opportunities for you to travel and make a difference with other college-aged volunteers in countries all over the world. Get more info by chatting with an ILP rep: