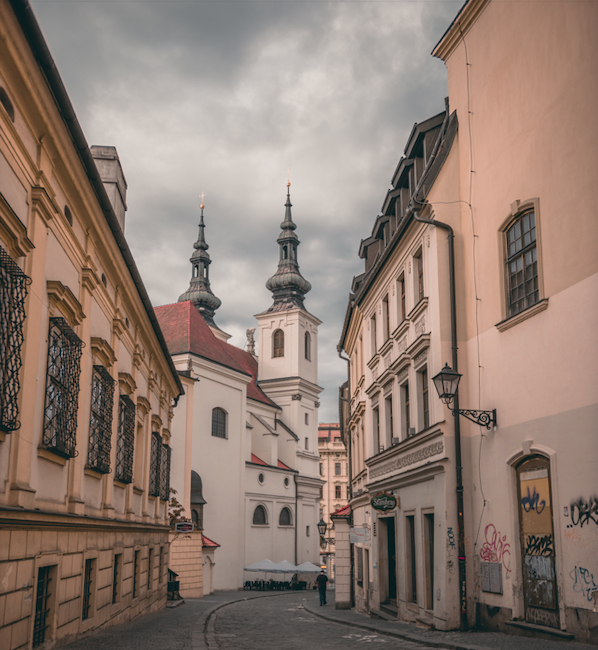 Prague gets all the attention.
Don't get me wrong, Prague is pretty much everything it's cracked up to be. I have quite a few friends who say Prague is their absolute favorite city to visit in Europe, hands down. Which is great, except there is more to see than the ever-so-popular city of Prague! Brno's the second largest in the country and boasts looming cathedrals, picturesque red-tiled roofs, and more, all without the masses of crowds you can find in Prague.
Luckily for our ILP volunteers, with weekends off and vacation time, you'll be able to visit both during your semester!
---
Don't want to miss out on other hidden gems and travel tips?
Get the latest updates and favorite vacay spots here.
---

Because I know you'll want to head to the Czech Republic then blitz off to another vacation spot of your dreams, I have outlined the top-spots and pointed out the nearby vacation spots. It just makes it easy to figure out your itinerary and get excited to see all of these places yourself.
Hitting The Highlights
The Cathedral of St Peter and Paul
A visit to Europe means soaking up more than your fair share of cathedrals. And in Brno, that means visiting the Cathedral of St. Peter and Paul. This structure is old, dating back to the 11th and 12th century. It first began as a small Romanesque chapel which then was steadily expanded before being rebuilt in the early Gothic style. When visiting, peek at the main altar and the ornate pulpit if you're not too distracted by the ornate Baroque interior.
Also, be sure to listen closely. This famed cathedral doesn't chime at noon, but bells ring out at 11:00 AM instead due to the history of the Thirty Years' war with Sweden. Supposedly, the Swedish General said he would end the war if he couldn't overtake this city before noon ... so the bells of this church rang at 11:00 instead and the city was saved.
Address: Petrov 9, 602 00 Brno 2, Czechia

Hours: 8:15 AM to 6:30 PM (Sunday's 7:00 AM to 6:30 PM)

Cost: 40 Kč to climb the tower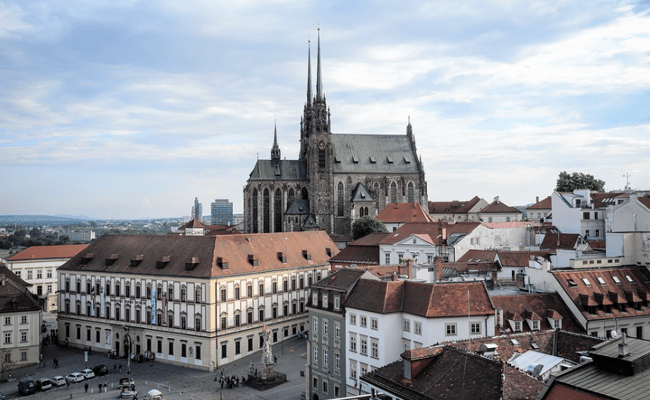 See Red Rooftops From This Tower
Seeing the city from above is one of my fav things to do when I'm visiting somewhere new. When in Brno, head to the Old Town Hall Tower to do just that. From the top, you'll get a 360° view of coral-red rooftops that are only interrupted by a few steeples. Before climbing the 174 steps, stop to spot the "dragon" that used to terrorize the city (it's a preserved crocodile hanging from the ceiling of the entrance hall).
Address: Radnická 8, 602 00 Brno-střed

Hours: 10:00 AM to 10:00 PM

Cost: 70Kč
Pro Tip — if you want a few more viewpoints, visit Spilberk castle, Petrov Hill, and Denis Gardens.
Freedom Square
Known as Náměstí Svobody in Czech, this is the main center of the city. On a typical day, you can find Freedom Square filled with some installation art pieces (and fountains), a few street performers, and of course, a square rimmed with Renaissance buildings.
You'll be quick to notice the tall, bullet-shaped Astronomical clock in the center, especially with the crowd of people who gather there before 11:00. As another way to commemorate the success over the Swedes in the Thirty Years' War, a marble is released from the clock . It's a bit of a tradition to see who can catch it.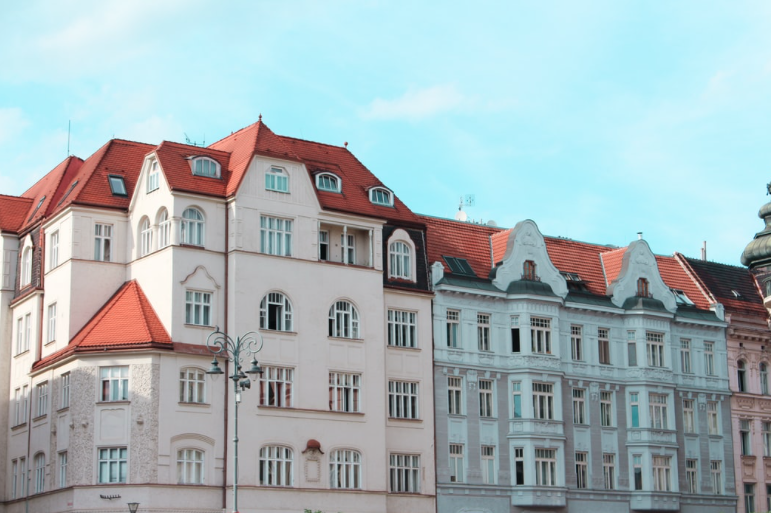 Špilberk Castle
Now home to a museum, this castle used to be a prison, with rumors of it being the harshest jail in all of Europe. Now, the white-washed walls boast a gorgeous view of the city and some tranquil gardens. It's also a place for quite a few events, hosting concerts, festivals, and theatrical performances.
Address: Špilberk 210/1, 66224, Brno

Hours: 9:00 AM to 5:00 PM

Cost: Ranges from 50Kč to 29070Kč depending on your type of ticket.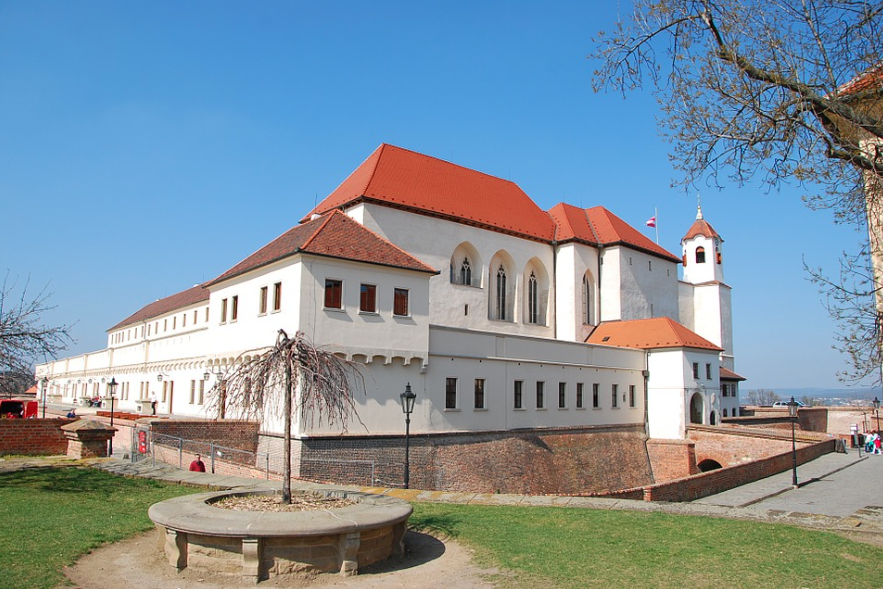 Underneath The Church of St James
The Baroque church itself is worth a visit but tourists tend to come to see what's hiding underneath: Europe's second-largest ossuary. Underground are the remains of over 50,000 residents who passed away in times of plague and war. It was all but forgotten until 2001 where it's since become a popular place for visitors who ponder as they walk through the crypt. Tours are available (just book in advance by sending an email) or you can snag a map at the reception desk and wander down on your own.
Address: Jakubské náměsti, 658 78 Brno

Hours: 9:30 AM – 6:00 PM (closed Mondays)

Cost: 140 CZK (Students for 70)
A Big Tip
For Saving Money
Depending on your itinerary you may want to purchase the BRNOPAS which is a discount card. It'll save you money on for public transportation and things to do. Lots of locations offer a discount with the BRNOPAS and some give you free admission. (You get free admission to gardens at Brno villas, Old Town Hall tower, Brno underground, Cathedral of Saints Peter and Paul, and the Brno Zoo.)
You can purchase the card online or at these locations. The price depends on the type of card you get (they have a 24-hour pass or a 2-3 day one) priced between 290 Kč and 490 Kč.
For Christmas Markets
Brno is home to one of Europe's prettiest Christmas markets. What used to be a pretty unremarkable collection of stalls has grown to be a collection of nativities, souvenirs, performers, holiday food, and craftsmen showing their skills. Make sure to look up the dates for the year you're visiting, but in the past, it's spanned from the 30th of November through January 5th.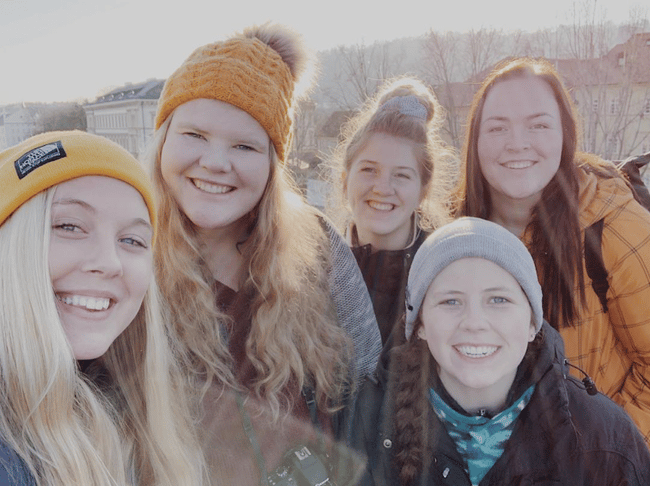 For When You Get Hungry
You won't go hungry in this Czech city. Brno is full of charming little cafes, hip eateries, and markets galore. Here are a few to check out while you're here but know that it doesn't even scratch the surface.
Skøg Urban Hub
This cafe is just one example of the hip and trendy eateries you can visit while in Brno. The menu is full of pretty-as-can-be coffees and cakes, along with snacks like hummus with veggies, soups, fancy toasts, or more substantial dinners, like fresh and creative kinds of burgers.
Address: 5, Dominikánské nám. 187, 602 00 Brno-střed, Czechia

Hours: 8:00 AM to 8:00 PM
Stopkova Plzeňská Pivnice
Find classic Czech favorites and other yummy dishes at this restaurant — it's one of the most popular in the city. Big portions and good prices make this place a top stop for dinner.
Address: 5, Česká 163, 602 00 Brno, Czechia

Hours: 11:00 AM to 8:00 PM
Dům potravin
You'll find more than enough options in this indoor food market. It's a multi-level selection of bakeries, cafes, bistros, eateries, restaurants, and more. You can find a quick snack, a full-on local meal, and a few groceries to bring back to your Airbnb if you're staying for a while.
After you eat your fill, wander outside to go underground. Under the market is a maze-like network of tunnels that's been used for hundreds of years. The labyrinth was first used as a storage spot for the merchants above but is now a fun tourist spot.
Get the cost, hours, address, and details about the labyrinth here.
The Cabbage Market
Zelný trh square is easily the best farmer's market in the city ... some even think it's better than the one you can find in Prague. Find stalls full of colorful fruits and veg, plus a few other staples (like bread, cheese, olives, etc) for a picnic.
If you're in the mood for ice cream, there's that too — watch for a pastel-painted truck that serves up phenomenal ice cream (that's coincidently also vegan). There are a few driving around the city with a menu that changes all of the time, but you can expect yummy flavors like strawberry cardamom.
Get more info on the market (and directions) here.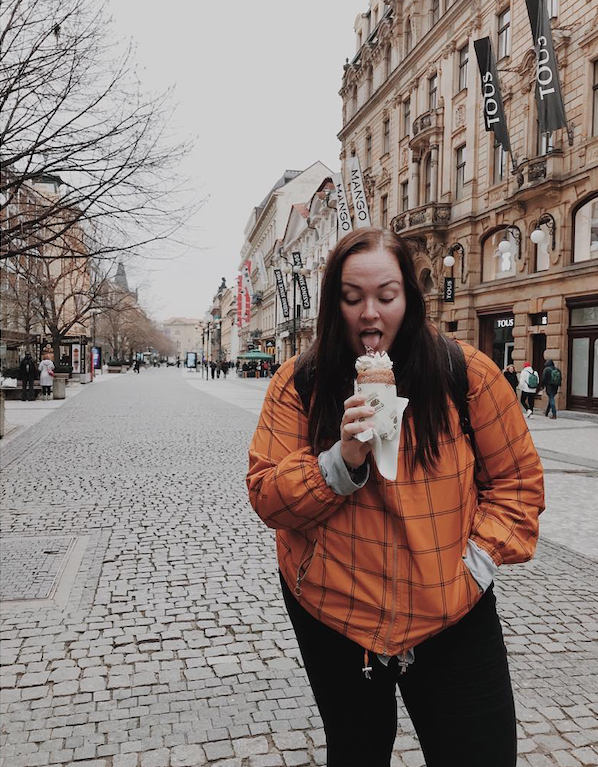 Getting To Brno + Nearby Vacay Spots
As far as getting here, the city is well-connected with buses, trains, and flights. If you didn't know, Omio is going to be a lifesaver for planning trips in Europe. You can peek there to see what prices and itineraries are like.
As far as nearby vacation spots go, you have your pick of the litter. Here are a few popular options:
Bratislava, Slovakia
A quick visit here means traipsing around the grounds of a towering castle, taking it slow around some charming cafes, and strolling down the Old Town only to look up and see a ceiling of umbrellas. It's not full of hordes of tourists (not even close!) and has its own distinctive charm. We think you'll love taking a little day trip to Bratislava.
Bratislava is about 1.5 hours away from Brno by train/bus.
Vienna, Austria
You will be busy, busy on your trip to this capital city! Vienna is all about cafe culture, art, and the architecture, so if you're not into walking around and staring at pretty buildings and learning about history, this isn't the city for you ... but if you are into all of those things, you'll be in love. Get more about Vienna here.
Vienna is about 1.5 hours away from Brno by train.
Prague, Czech Republic (Of Course)
In typical European fashion, Prague is gorgeous — come for cobbled lanes that wind through red-topped roofs, and towering church spires. While the city as a whole is a blend of modernism and medieval architecture, the overall effect contributes to how pretty Prague is. It's definitely worth visiting, just know you'll want to wake up early to avoid the crowds at the most popular sites. Get more about what foods to eat, what to see, and insider tips about Prague here.
Prague is about 2.5 - 3 hours away from Brno by bus or train.
Krakow, Poland
Chockfull of museums, some of my favorite things (and places to eat), plus an Old Town that's one of the prettiest in Europe ... can you see why I love Krakow? It's a city everyone should experience everything Krakow has to offer so even though it's a bit further away from Brno, it's not far enough to think about skipping out on a visit!
Krakow is about 5 hours from Brno by bus.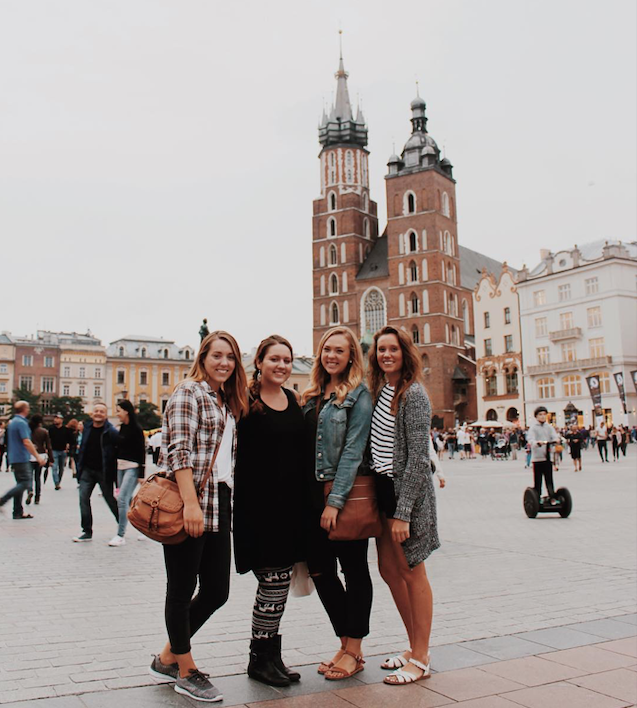 Come spend a whole semester living in Europe!
I heard that same thing and jumped at the chance to do just that as an ILP volunteer. ILP handles your flight, visa (if you need one), and trains you how to be a volunteer English Teacher, but your weekends, and vacation days are perfect for all sort of trips ... like a visit to Brno.

See what an ILP semester is like (and get more info) by checking out our Instagram.