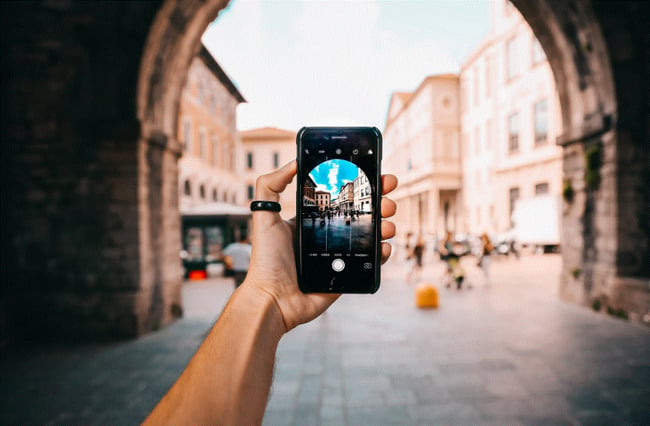 You're hiking The Great Wall of China when you pull out your phone to take the perfect selfie-- unfortunately, it slips out of your hands and falls to the pavement breaking the screen and camera ... now what?
Your phone can be a lifesaver while you're abroad, with helpful apps and a great way to snap photos you'll probably feel a bit lost without it. Unfortunately, things can happen and you may find yourself in a position where you can't use it so it's best to prepare for that just in case.
ILP wants you to stay safe and have the best semester. Here's how we'll take care of you during your time volunteering abroad with us!
Don't stress too much--here's what you should do if your phone breaks, is stolen, or lost while you're living abroad!
What Do I Do If My Phone Is Having Problems?
Buy A New One In Your City
Get One Brought To You
Get It Fixed
Have One Sent To You
Make Sure You Have This Card
Buy One In Your City
Buying a new phone is an option, but there are a few things you should be aware of before you drop your money on one —
Watch Out For Knock Offs
Especially in China (but this applies to all countries!) you will see iPhones that may seem like a good, cheap deal, but spoiler - they're not! These are places that may have a good price, but you're buying a knock off meaning the quality isn't awesome and you won't be able to get refund if something isn't working quite right. We recommend being wary of any 'great deals' like that.
Find A Real Store
If you're an iPhone user you can find Apple stores abroad in many countries. If you are wanting to buy a phone this will be the most reliable way to do so. Find a store close to you by looking up your city online on the Apple site. If there isn't a store in your country, don't worry - we've got more options below.
Buying Cheap Phones
If you're not looking to buy a smart phone there are cheap options that will give you the ability to basically just make calls to get you by while you're living abroad for a short time. These can be found at kiosks and little shops throughout your city and won't break the bank. It can be a great option if you don't mind being offline (which also has its advantages).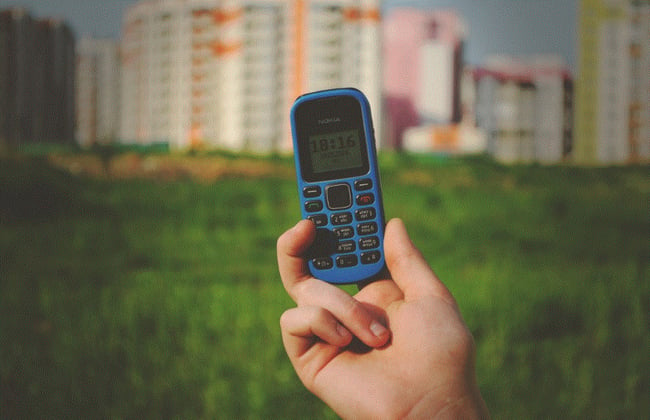 Get One Brought To You
Our ILP directors do mid-semester visits where they visit your school to see how everyone is doing. They sometimes have extra space in their luggage and can bring things to volunteers when they visit.If timing works out right, have your mom pick up your phone for you, drop it off at the ILP office, and our director may be able to deliver it right to you. This isn't always possible, but call into our office and we'll help you out with that if we can.
Get It Fixed
If it's something like a cracked screen, that is a pretty easy fix and depending on which country you're in you can likely get it repaired there. Ask around for reputable shops and see what they might charge to get the problem fixed in country instead of having a new one sent or buying a new one.
If you have an Apple store near you, they will probably be able to fix the damage; same goes with a reputable supplier of the phone that's been damaged.
Have One Sent To You
Your family can buy a phone and have it mailed to you, or you can order one online and have it mailed to your foreign address. This is often one of the easiest options, but it does have some disadvantages. The mail abroad can take a long time to arrive, sometimes as much as 2-3 months. Also, sometimes the mail is not the most reliable. There are a few ILP countries where volunteers and friends/families are advised not to use the postal system since it is so unreliable.

You can talk with the ILP office about sending over a new phone and weight the pros and cons of that depending on which country you're volunteering in.
Make Sure You Have This Card
Losing your phone will be way less of a hassle if you have an ISIC Card. Apart from providing you medical insurance while you're abroad, you also get travel insurance with the premium card. If your phone is stolen, that's covered with the card. You'll need to go to to a police station and make a claim, but it's worth it if you'll get help paying for a replacement phone, right?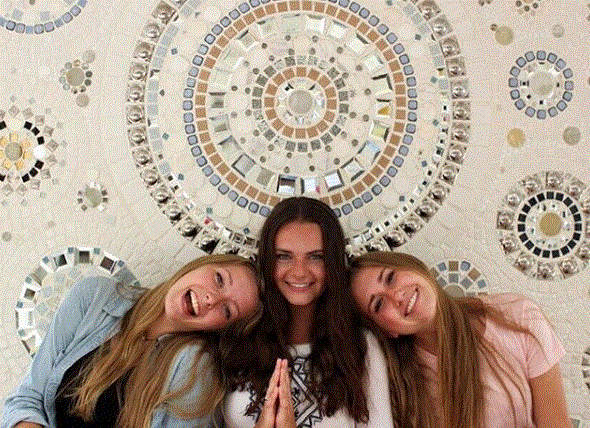 Volunteering abroad with ILP brings you a unique opportunity to not only travel and see the world, but make a difference as you teach English! Amazing places and new friends are waiting for you, no matter which ILP country you choose.

Click the button below to start your application today!