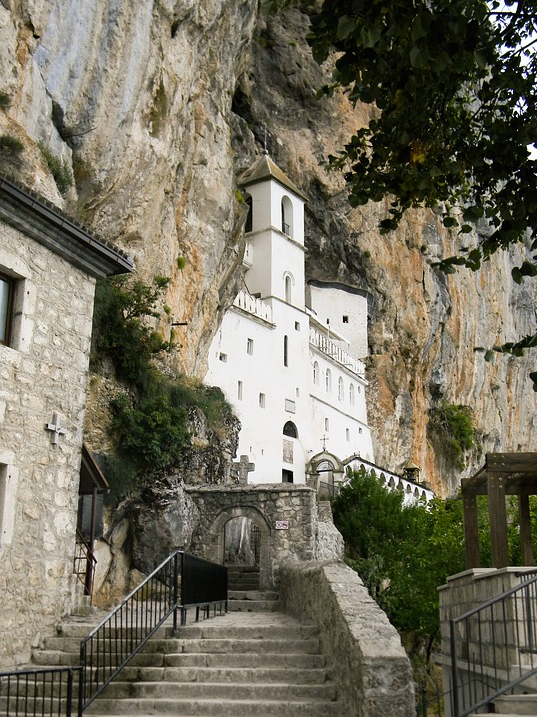 Montenegro is blowing us away — not only does this country boast miles of coastlines and picture-perfect cities, you'll also find towering monasteries built right into the cliffside.
The Ostrog Monastery is one of the most well known places in the country and a very important religious site. Dating back to the 17th century, this stunningly white monastery is built into the side of the cliff, making it a drastically unique place of worship and pilgrimage site. While you'll see a lot of churches and cathedrals while touring Europe, you won't see anything quite like this place.

---
Get yourself to Montenegro with ILP
See what volunteering in Montenegro is all about
---
For our volunteers living in Montenegro for a semester or for our other ILP volunteer spending a semester volunteering and backpacking Europe, we have a hunch you'll want to hit all of the must-visit spots in Montenegro which includes a trip to the Ostrog Monastery.
About The Ostrog Monastery
The monastery was built in the 17th century and still stands strong today. It is an important religious site in Montenegro, welcoming a variety of religions and faiths from all over the country (and even the world). It's often referred to as the most iconic and visited pilgrimage site in the entire country visiting here often means running into worshippers who are making the walk up the monastery barefoot.

Although the monastery now attracts a lot of tourists as well, it is still an active place of worship and you will notice the quiet, sacred feeling as you walk around the grounds and monastery itself.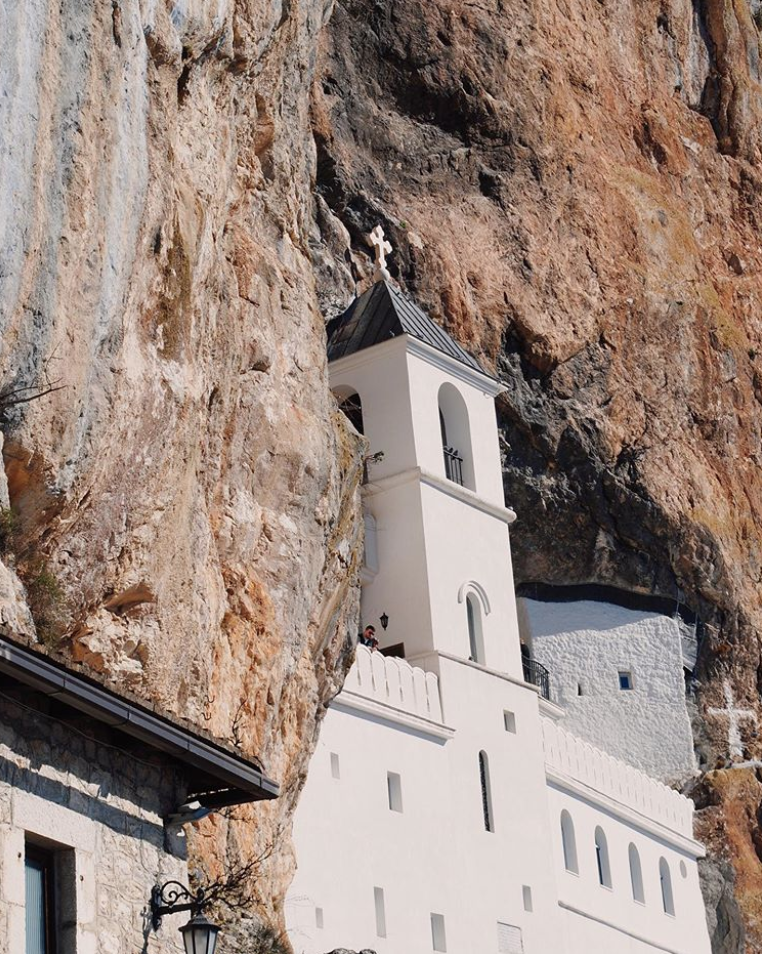 What To See
There are two areas you'll want to visit while at the monastery. The upper level and lower level. You'll want to understand a bit about each level so you don't get lost and think you're in the wrong place — as a bit of a spoiler alert, you'll first reach the Lower Level and make the 2 kilometer trek to the upper level, which is the section you'll recognize: that's where the monastery built into the cliff actually is.
Lower Level
The lower level houses The Church of The Holy Trinity, a small church built in the early 1800's. Make sure you walk around this area and explore the beautiful little church, a detailed gate that marks the entrance, and surrounding area. This is the first section you'll reach.
Upper Level
From the lower level you'll walk uphill about two kilometers to the larger monastery (the cliff side one!). Once you get to the upper level, you can walk through the different rooms and churches. The Church of The Upper Cross is a favorite as it's in a cave and really unique. The fresco paintings are amazing, painted right onto the rocks inside the cave, with gold touches that reflect the sunlight streaming in from the windows.
Things can get busy and they only allow a few people at a time into some of the areas, so plan on being a little patient if you want to see it all.
Tips When Visiting
Remember, this is a religious site as well as a tourist attraction. You can show respect by the way you are dressed. It's required that you cover your legs and shoulders to enter the building, so make sure you're dressed appropriately. Ladies, you'll want to wear loose pants or a floor length skirt, and avoid wearing shorts or skirts/dresses that go above your knee. Shoulders need to be covered.
Admission is free but donations are happily accepted. Bring a few euros to donate if you'd like.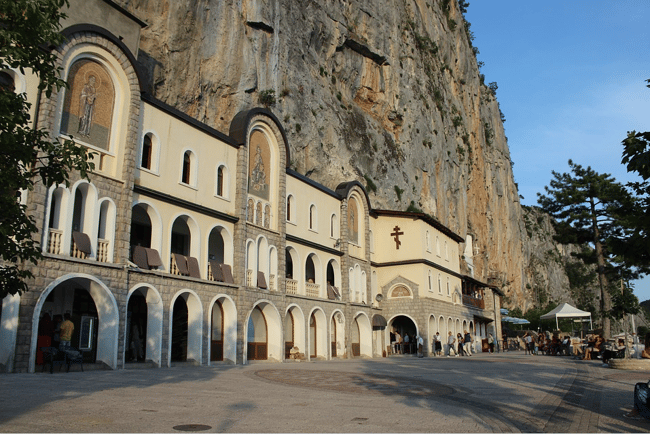 How To Get There
This gem is nestled into the countryside of Montenegro, west of the coastal cities you may already be familiar with. There are several tour companies that will take you here from Budva, Kotor, Podgorica and a couple of others, but you can also reach here by public bus.
From Cetinje
We love a quick trip to Centinje! The little city is as charmign as can be, and a really good jumping off point to visiting this monastery. There aren't direct buses from Cetinje, so unless you go with a tour group, you'll need to get a tad creative with the bus route. From the bus station in Cetinje, hop on a bus heading towards Niksic. Let the driver know you'll want to visit Ostrog or get dropped off at Bogetici. You can show this to the driver to be extra certain you're understood: [Bogetići/Острог].
You'll get dropped off about 8km away — there are typically taxis waiting to help drive you there if you'd rather not walk. Either way, you'll walk or get dropped off via taxi at the lower monastery and be on your way.
Some Tour Options
Viator Excursions is a great option. It's about an eight hour long tour from Budva and only costs $23 USD a person.
This is also a good option, but is more limited to when you can take the tour. Price is about $40 USD a person.
Where To Stay
There are not many places to stay right near the monastery so most people recommend visiting during the day and staying in Cetinje or even Podgorica (the capital city is nearby). We'd recommend just taking a day tour so you don't need to worry about finding a place to stay, especially since we love visiting nearby Cetinje anyways.
Good To Know: The lower monastery does offer housing options but it is hard to know if they have any availability until you get there. There are several dorm rooms, each have 8-10 beds and are 4 euros a night if you decide to go that route.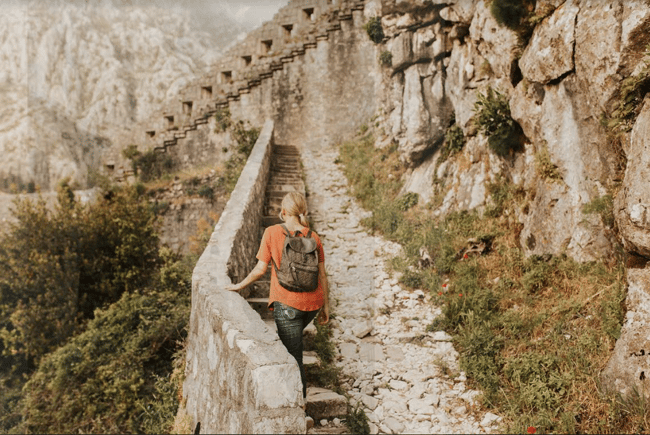 Ready for a semester in Montenegro?
We don't blame you! This beautiful country offers a lot! Gorgeous vacations (to surrounding countries too!), cute kids, and unique culture will easily make you fall in love.