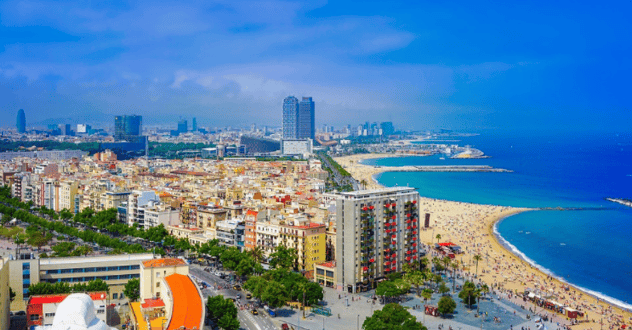 While traveling through Europe there are amazing countries and lots of them to visit! But, have you considered adding Spain to your list? If not, you should probably pencil it in. Barcelona is a gorgeous city that you need to pay a visit to. It will become one of your favorite. Here are a few reasons why Barcelona is an amazing travel destination.
A semester abroad in Europe brings amazing opportunites and will help you grow in ways you didn't know were possible. Here's how to spend less for a semester abroad, so you can actually make it happen! Oh - and you can visit Barcelona during your semester!!
The Weather
The weather is warm year-round in Barcelona making it a great place to visit any time of the year. If you're living in Eastern Europe during the winter this might just be the ultimate get-away vacation for you to warm up for a bit and experience some nice weather!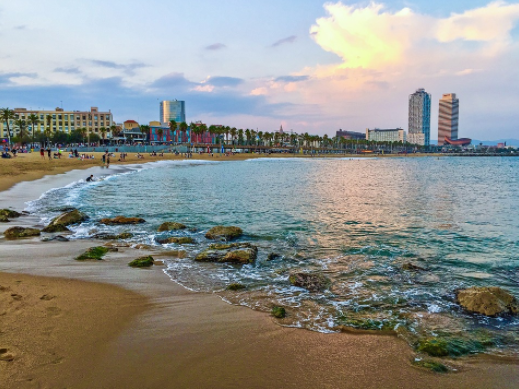 A great beach is always a good reason to visit and this one is beautiful!
There is always something going on. With volleyball courts, outdoor gyms and the ability to rent things like paddle boards you can spend your day playing or just layout and relax with a good book. Soak in the beautiful scenery around you,
you won't regret spending time here.
There's Tons To Do
You will find way more to do than what you have time for! Do a little bit of research before you go to see what is on your "must-see" list, talk to the locals to see what their suggestions and make sure you have some time planned to walk around and see what you stumble upon. Here's a quick list of possibilities!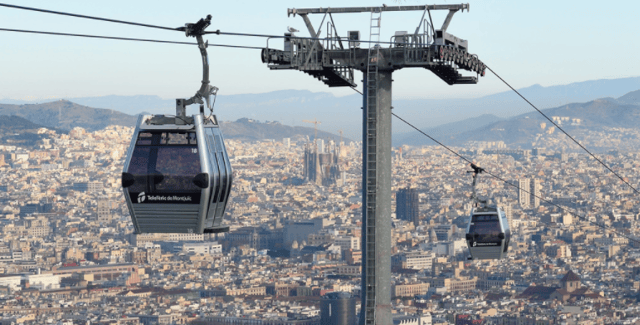 The Montjuic Cable Car is a great little ride to take. It has spectacular views on t

he city and takes you up the mountain which has a castle at the top (really though, how cool?). The castle used to be a military fortress and is now a military museum.
Barcelona is easy and fun to do by bike and you can rent one in the downtown area. Grab a bike, grab your ILP group and get riding!
Visit The Picasso Museum! It has over 4,000 original pieces of art and it is amazing to be so close to such incredible work.
Here's more info about the museum!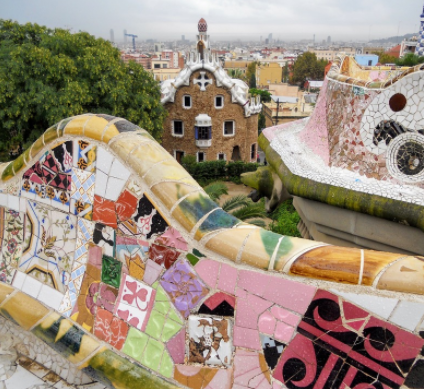 Park Güell is a very large and beautiful park to walk around and explore. It is full of unique architecture, statues, walking paths and mosaics. It is declared a "historical monument with national interest" and contains many original art pieces by Gaudi, a famous Spanish architect.
Soccer is a big deal here. Try to make it to a game while you're visiting. It's a great way to feel like you are a part of the culture and a once in a lifetime opportunity!
Spend time walking around and soaking in the beautiful architecture some of the buildings will blow your mind because you've never seen anything quite like it. You can often find free walking tours where a local will guide you around. That's a great way to make sure you don't miss anything, just don't forget to tip your guide!
Visit Barri Gotic. The Gothic Quarter of Barcelona will give you old medieval roads to weave in and out of. They are full of cute shops, restaurants and many other random things. This can be a good place for souvenir shopping, especially near the Cathedral of Barcelona. You can usually find street vendors selling souvenirs, jewelry and flowers.
The Food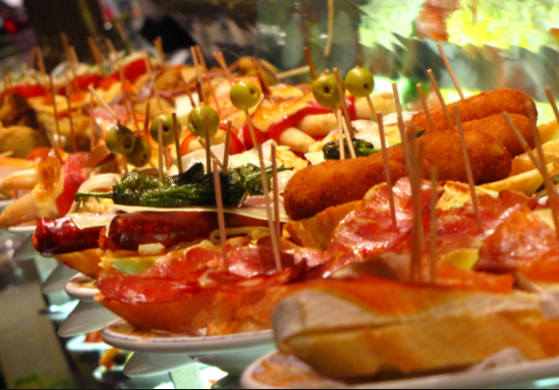 Okay, yum! Barcelona is known for it's fresh seafood so if you love fish definitely give some a try. If you're not a fan, no worries! There are plenty of other options that all have us drooling! Here are a few restaurants that won't disappoint. But, really make sure you are trying little cafes and restaurants throughout the city as well. There are a lot of hidden gems!
Horchaeria Sirvent: Hey horchata lovers- this place is for you! This cute place almost has a 1950's soda shop feel. Make sure to try their famous horchata and if you need something more you can also get things like ice cream, milkshakes and smoothies.
Address: Carrer del Parlament de Catalunya, 56, 08015 Barcelona, Spain
Tapas are something you can't miss while in Barcelona. They are basically appetizers/snacks of many, many different varieties. Olives, cheese and bread, calamari, turnovers full of meat and scallops are just a few popular and common ones. You can grab just a few sides for a quick snack or choose a lot and make it a meal in itself. Honestly, 95% of restaurants will have Tapas, so experiment and find what you like best!

La Bombeta: a local and tourist favorite. They have tapas and also a lot of great main courses to choose from. You can find traditional Mediterranean food here that is really unique and delicious.
Address: 3 Carrer de la Maquinista 08003 Barcelona, Spain
Milk:

run by an Irish couple and serves brunch. It's so, so good and definitely a favorite. They have traditional Tapas as well as a lot of other random things like fajitas, pancakes, salads and sandwiches. If you want diversity this is your place!
Address: Carrer d'en Gignàs, 21, 08002 Barcelona, Spain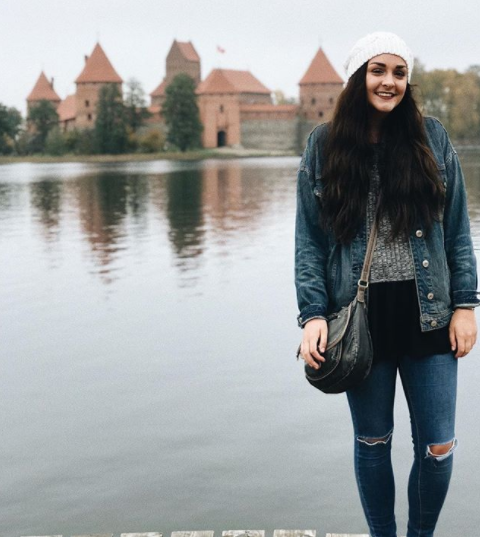 International Language Programs (ILP) sends volunteers abroad to countries all around the world. During your semester living abroad you will meet amazing people in your ILP group (and meet other LDS volunteers!), make a difference in the lives of the kids you teach and fall in love with a new country and culture.
Not sure if you're ready to spend a semester volunteering? Click the button below and a rep in out office will get a hold of you and answer all of your questions!