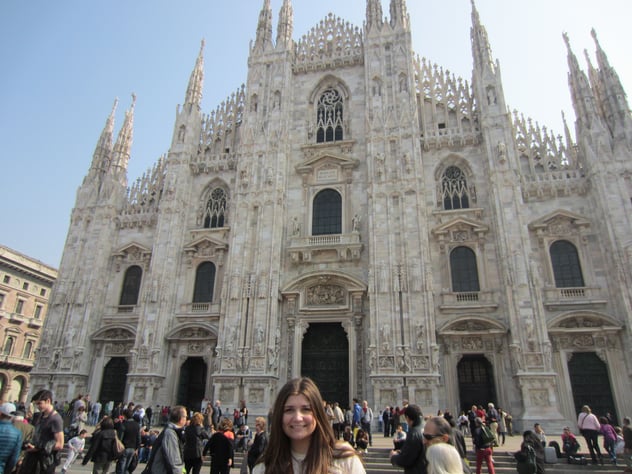 I don't really know anyone who has never dreamed a little about exploring Italy. Or if you're like me...dreamed A LOT about exploring Italy. If you're volunteering in Europe with ILP, Italy is actually a lot more possible than you may be thinking...especially since I found a roundtrip flight for your vacation for less than $100!
Does a semester in Europe sound great, but you don't know how to afford it? Click here to learn about how to make your semester cheaper!
Here are some of the must sees and do's while you are visiting Milan!
Dumo Di Milano
Pizza
China Town
Gelato
Travel Tips
Dumo Di Milano
This is the cathedral you'll see when you look up anything about Milan, and wow is it beautiful! You need to walk through it while you are there. The Dumo Di Milano is actually the largest church in Italy and the 5th largest in the world! Inside you will find gorgeous stained glass windows, beautiful stonework and art.
Take stairs or an elevator to the top to see amazing views. On a clear day you can actually see the Alps, so look out for those!
Out Of This World Pizza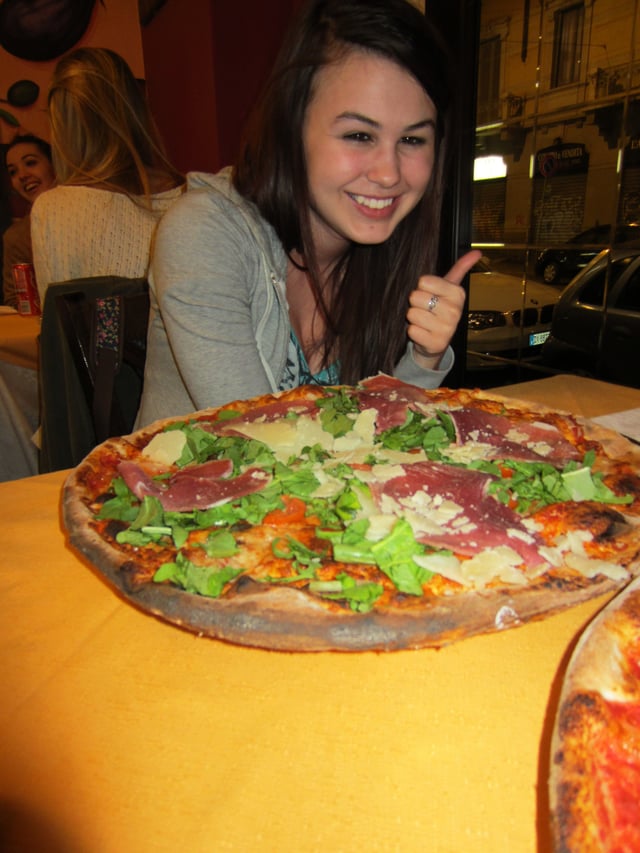 Just be okay with the fact that you'll gain 10 lbs from the food you eat. But, really, the food is magnificent! Pizza was one of my favorite things I had in Milan because everything was so fresh!
Check how big they are before ordering because we each ordered our own and didn't even come close to finishing them! We ate at Da Willy and I would go back in a heartbeat. I honestly wasn't disappointed at any of the restaurants we went to, so eat your heart out!
China Town
China Town is something you may not be thinking about when you think of Milan. But it's actually the oldest and largest in Italy. They have great little shops to explore, delicious Chinese restaurants and cute markets if you want to stock up on any Asian foods! If you're there during Chinese New Year they have a festival to celebrate. Really how many people can say they went to a Chinese New Year celebration in Italy?
Gelato
Now, plan on gaining another 10 lbs because HOLY COW. Gelato in Italy is incredible. If you don't go more than once a day to try new flavors are you really doing it right?!
There will be quite a few gelato shops as you are walking around Milan. Ask some of the local shop owners what their favorites are and visit a few of them if you can. Don't feel bad if you have it for breakfast, lunch, and dinner!
Travel Tips
HOSTELS
There are some great hostels in Milan! Use www.hostelworld.com or www.hostels.com to check out what there is!
FLIGHTS
One of the greatest things about going to Milan is how cheap you can find flights! Cheap flights are a great option when you just want to take a quick weekend trip. This is a great option for our volunteers in Europe.
Prices will vary quite a bit depending on what days you are going and what city you're coming from, but check back frequently because prices will change!
Start by looking at these two budget airlines: www.ryanair.com and www.wizzair.com
From Vilnius, Lithuania to Milan, Italy flights usually range between $70 and $130 roundtrip (Ryanair).
Krakow, Poland to Milan, Italy is a little cheaper and ranges between $50 and $100 roundtrip (Wizzair).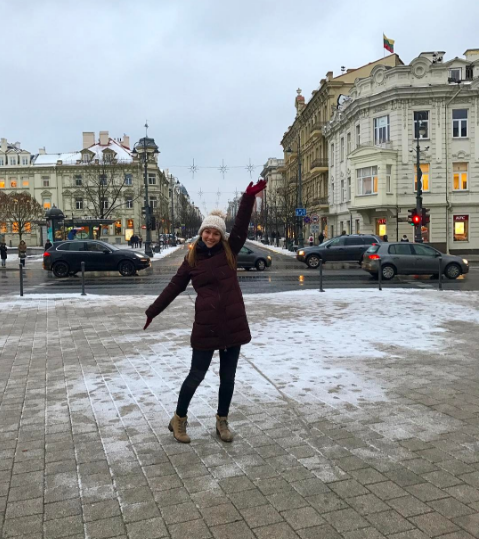 What are you waiting for?! Click the button below to learn more about ILP and see how you can make a difference on your semester abroad!