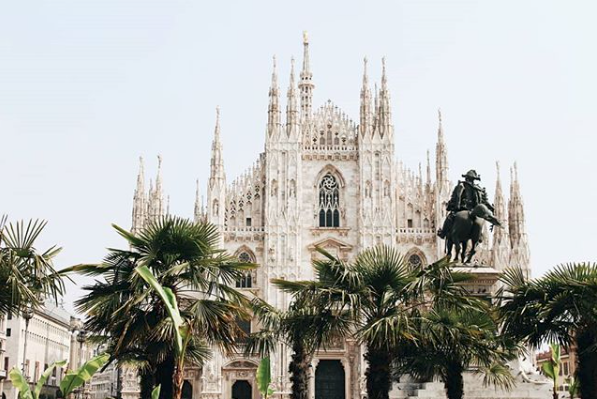 I don't really know anyone who has never dreamed a little about exploring Italy. Or if you're like me...dreamed A LOT about exploring Italy — and Milan was on the top of my list.
If you're volunteering in Europe with ILP, Italy is actually a lot more possible than you may be thinking...especially since I found a roundtrip flight for your vacation for less than $100. Depending on what airport you're flying out of and when, you really can get some cheap flights over to Milan.
Does a semester in Europe sound great, but you don't know how to afford it? Click here to learn about how to make your semester cheaper!
Here are some of the must sees and do's while you are visiting Milan!
Dumo Di Milano
Pizza & Gelato
Info on Flights
Dumo Di Milano
This is the cathedral you'll see when you look up anything about Milan, and wow, is it beautiful! You need to walk through it while you are there. The Dumo Di Milano is actually the largest church in Italy and the 5th largest in the world! Inside you will find gorgeous stained glass windows, beautiful stonework and stunning art, all constructed in that classic, Gothic theme. It's unreal.
Take stairs or an elevator to the top to see amazing views. On a clear day you can actually see the Alps, so look out for those!
Tip: Make sure you are covered up when you go; no shorts and sleeveless tees, please.
Hours: The cathedral is opened from 8:00 to 7:00 every day, but the last ticket is given out at 6:10 PM, so plan accordingly.

Cost: Admission isn't very expensive; your basic ticket costs 3 euros and includes the crypt inside. You can also get a more expensive ticket to see the city from the top of the cathedral (taking the stairs will cost 9 euros, and taking the elevator will cost 13 euros). There are only 250 stairs, so if you're willing to do bit more walking, you can save four euros. Get more ticket info here.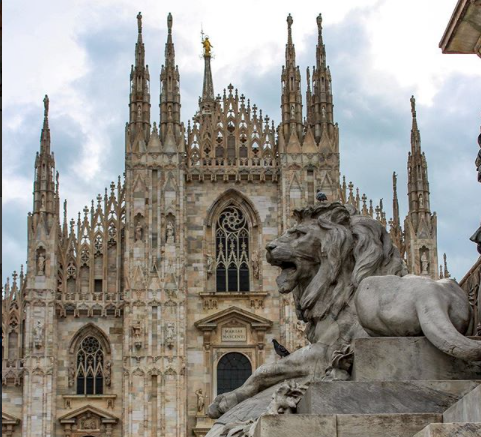 Pizza and Gelato
Just be okay with the fact that you'll gain a few extra pounds from the food in Italy, especially in Milan. But, really, the food is magnificent! Pizza was one of my favorite things I had in Milan because everything was so fresh — you'll fall in love with that thin, wood fired crust and the mounds of gooey mozzarella. Yum. Oh, and then there is the gelato. It's 100% better than ice cream and you'll want to eat it every day you're in Italy.

Feel free to find your favorite places, but here are a few recommendations:
Da Willy (Pizza)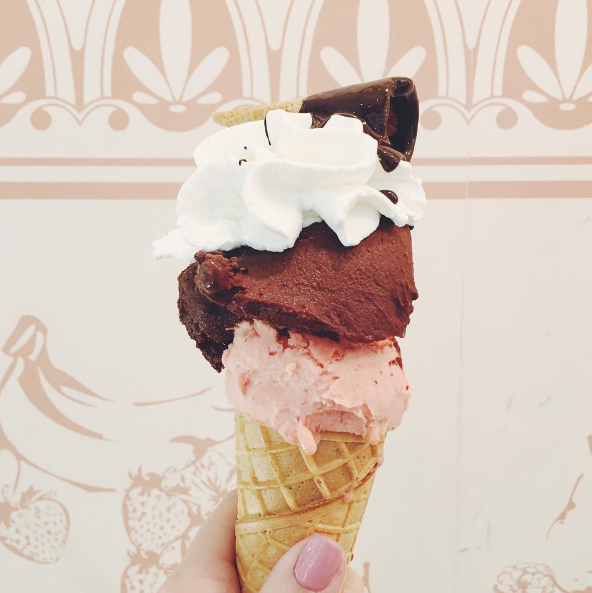 Info On Flights
One of the greatest things about going to Milan is how cheap you can find flights! Cheap flights are a great option when you just want to take a quick weekend trip. This is a great option for our volunteers in Europe.
Prices will vary quite a bit depending on what days you are going and what city you're coming from, but check back frequently because prices will change. Head's up — Milan has two main airports — Linate airport and Malpensa airport. You may also see flights into Bergamo's Orio al Serio airport (45km East) and Parma airport (100km South) but you will need to factor in travel time because Orio al Seriou is 27 miles away from Milan and Parma is 62 miles away from the city.
Start by looking at these two budget airlines: www.ryanair.com and www.wizzair.com
To give you an idea of what you could be paying:

From Vilnius, Lithuania to Milan, Italy flights usually range between $70 and $130 roundtrip (Ryanair).
Krakow, Poland to Milan, Italy is a little cheaper and ranges between $50 and $100 roundtrip (Wizzair).
Kiev, Ukraine to Milan, Italy can hang around $169 round trip.
You can also fly into Milan from another city; maybe flights are cheaper into Rome from Russia, so you spend a couple of days in Rome, then hope over to Milan.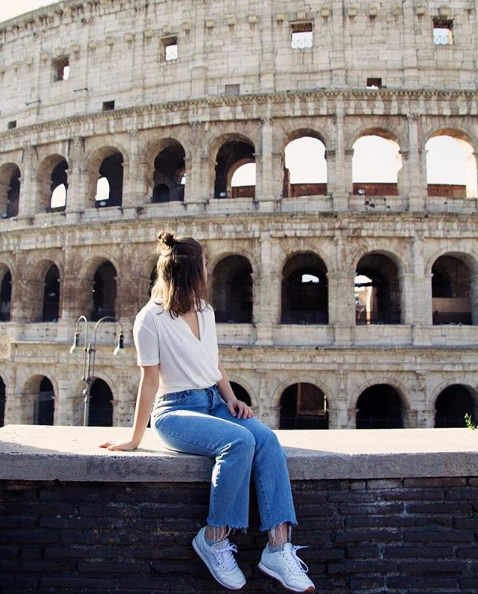 What are you waiting for?! Click the button below to learn more about ILP and see how you can make a difference on your semester abroad!