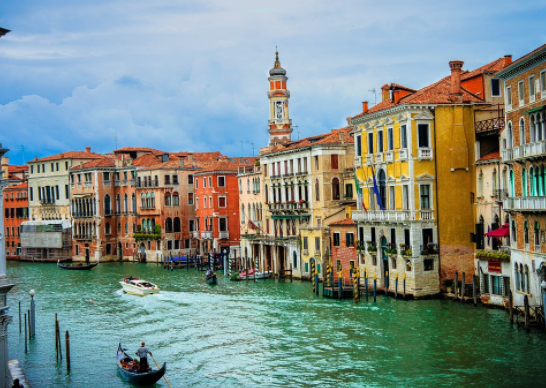 Italy is an amazing country that you could spend a ton of time in and I have a feeling it's on every single traveler's bucket list at some point.
There are many cities to visit and each one offers something unique. It's a hard choice but if you only have a few days Venice is a really good option and will give you a great first impression of Italy.
Looking for a way to spend time abroad? Consider spending a semester volunteering! International Language Programs (ILP) sends volunteers to multiple countries in Europe and you're sure to find one that is a right fit for you. Click here to speak to someone in the office and learn more!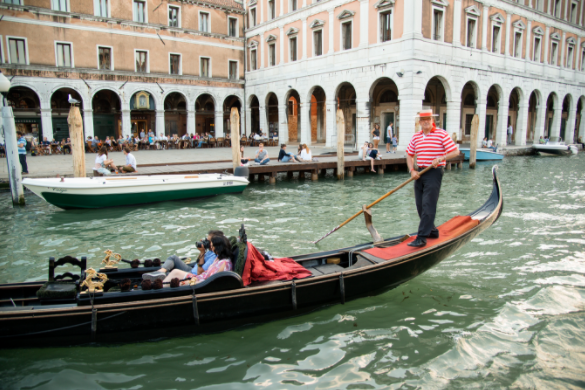 Why Venice?
When you picture Italy in your mind, Venice is what you're picturing. With cute windy streets to explore, colorful shops, unique water canals, mouthwatering gelato and ancient buildings you'll fall more and more in love every corner you turn. Here are a few reasons why it's so popular:
Canals: Venice is famous for its canals, but listen how cool this is! Venice is spread across 118 islands and the canals are what connects that - no roads are used (what!?). Just seeing that alone will blow your mind. Make sure you spend time walking around the canals and if you want the true Italian experience take a little gondola ride through them.
The Grand Canal is one of the most popular destinations and is over 2 miles long. Lined with shops and cafes you will want to add this to your "must visit" list.

Gelato: This is difficult to choose because you will find gelato shops all over Venice. Enjoy it while it lasts and get them often. Make a "no judgment" deal with your ILP group and eat to your hearts desire. Here is a list of the "Top 15 Best Gelato Shops".

Street Markets:

You're sure to run in to a street market or two while exploring. Grab some fresh fruit or other yummy treats to snack on while you are looking around. These markets sell fresh vegetables, fruit, fish and more. Locals and especially local chefs will shop at these markets to get fresh food.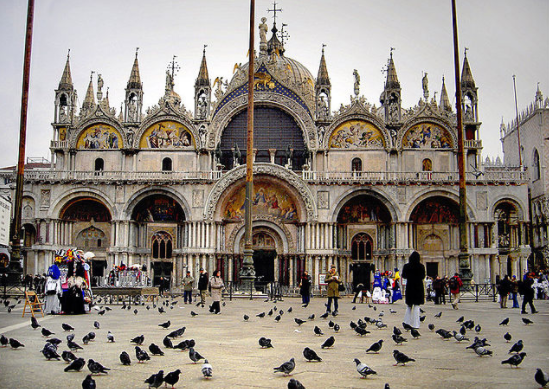 St. Mark's Basilica

: St. Marks Basilica is famous around the world and a place you need to visit. This Catholic Cathedral will leave you in awe as you stroll around and soak in the beauty. There are many churches scattered throughout Venice and most of them will be very intricately decorated. Check them out as you walk by.
St. Mark's Square: This is often referred to as "The Heart of Venice". On the square you can find St. Mark's Basilica as well as Doge's Palace. Many restaurants line the square and it is a nice relaxing place to take a break and people watch.
"The Most Beautiful Bookshop In The World":

The self proclaimed bookstore is so awesome! This store has tons of books - even the stairs are made out of them! Whether you're looking for old or new ones, they've got you covered!
Those are just a few of the many things to see and do in Venice. Spend time exploring and you're sure to run into some neat things!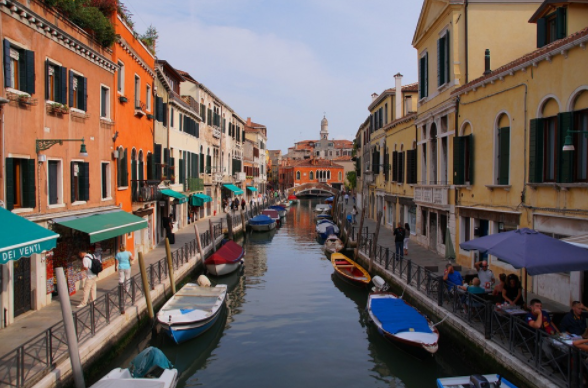 Future Trips To Italy
In the future if you go back here are a few other places you will want to visit!
If you're looking for...
Rich history: Rome is the place for you! The reason why this isn't where I would go for just a couple of days is because you will want more time here. Visit Rome when you have about 3-4 days to see everything.
Beautiful art: Florence all the way. You will find really impressive architecture here as well as must see art museums. This is where David by Michelangelo is and where many other impressive pieces of art are.
Fashion: Milan! Milan is known for its high fashion and you are surrounded by shops and great people watching everywhere you go.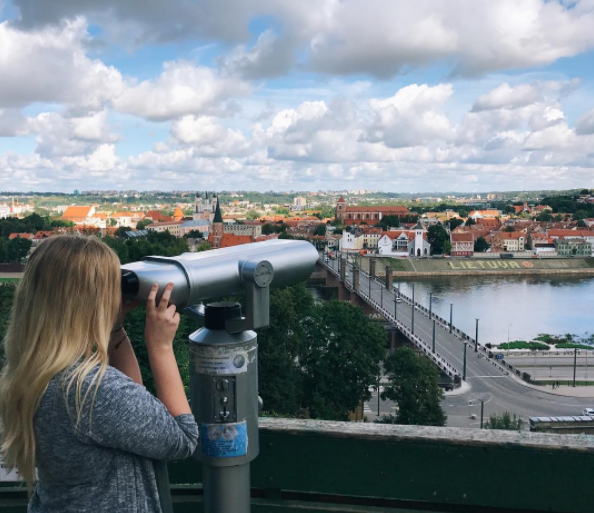 Volunteering for a semester in Europe will bring you plenty of opportunities to visit amazing countries like Italy. You will be making a difference while also traveling and exploring.
Click the button below to learn what it's like to take a semester abroad in Lithuania, Ukraine, Poland and other ILP countries!