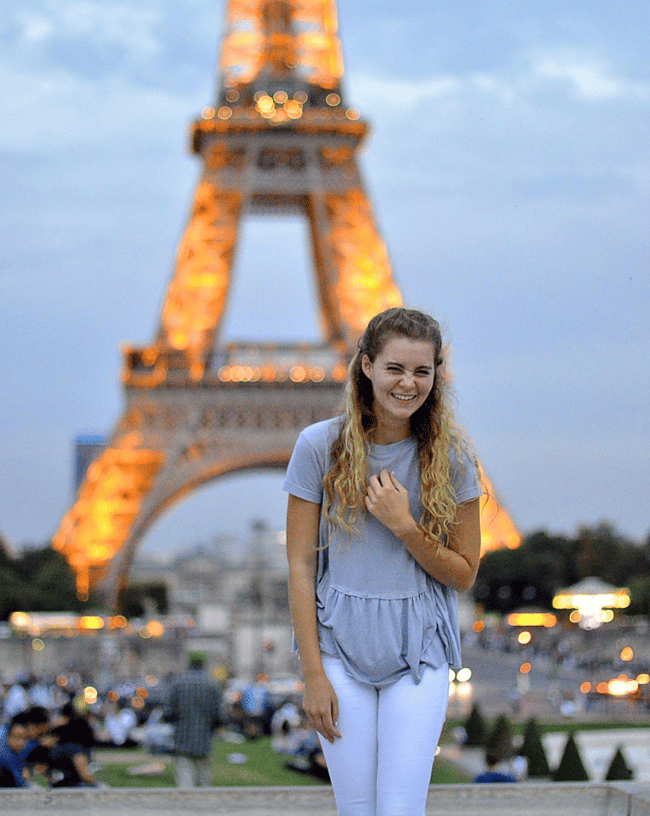 The Eiffel Tower is the most iconic landmark in Paris (really all of the world ... everyone knows where the Eiffel Tower is) and if you don't get a picture with it, did you really even go to Paris? Make sure you take advantage of this photo op and get the perfect Instagramable photo -- even if you're not a photographer!
Paris, France is one of the most popular ILP vacations among our volunteers who are living in Europe for a semester. It's a short plane, train or bus ride from almost all of our schools and our ILP volunteers take full advantage of it -- cause they'd be crazy not to, amiright!
Not an ILP volunteer yet? That can change real quick -- get started on your application now with the help of one of our awesome ILP representatives! It's so simple, I promise.
Getting the perfect shot of the Eiffel Tower can even be tricky for the most experienced photographers. The vast size of it alone makes it difficult. So, what hope do you have if you're not a photographer? These tips below can make getting that perfect photo for Instagram a reality (BTW--have you followed the ILP Instagram? Your photo may end up there)!
How to get a good picture with the Eiffel Tower?
Use the field beside the tower during less busy times (Champs de Mars)
Use distance to your advantage
Go under it
Cross the Iena Bridge
From the top of the

Montparnasse Tower

At night
Use the field beside the tower
The field next to the Eiffel Tower is part of the Champs de Mars. Its green grass (during the warmer seasons) compliment the tower perfectly behind you and will give you the classic Eiffel Tower picture. The trick to using this field is to try and use it during the less busy hours (during early morning). If you wait too long in the day, there will be a lot people in your picture!
The field is large enough that you can back up to where the entire tower will fit in your photo (at least for most cameras -- check out the cameras we'd recommend)! This is also a perfect place for the classic "jumping" picture if you're into that kind of thing. While you're at it, bring a blanket, throw it on the ground and really take in the tower.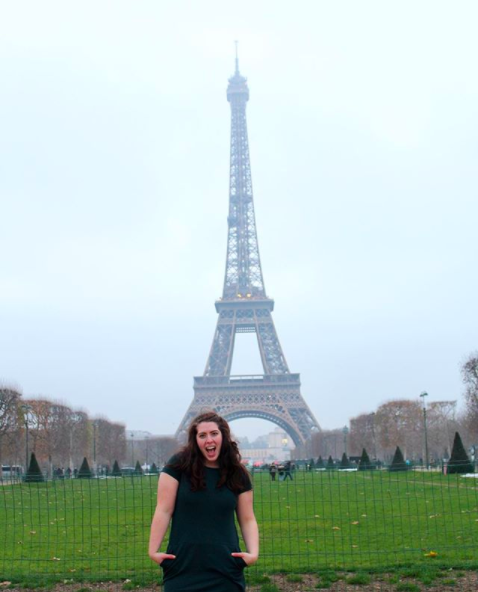 Use distance to your advantage
Many people think that they have to be right by the Eiffel Tower to get their shot, but it could be quite the opposite. As you're walking around Paris, keep an eye out for the tower -- you can see it almost everywhere there's not a tall building in the way. You will find spots that will create a dreamy picture that you never would have thought of! There are seriously sooo many spots around Paris to get a good shot!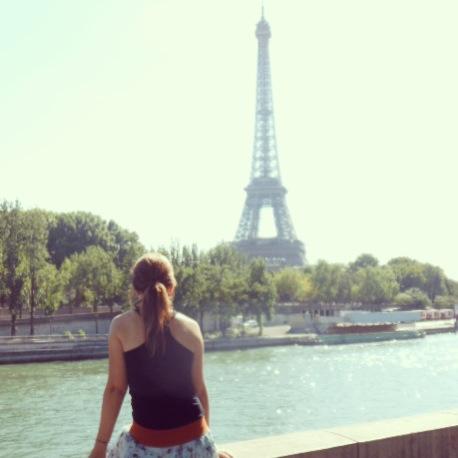 Go under it
This makes for a great picture of the tower, but may not be of you (you want the good angles, right -- no double chins)! Taking a photo under the tower will show how big it is compared to you and will capture how truly small you felt under it!
To make the picture even better, wait until night time when the tower is lit up. It will look like it's glowing against the dark black sky and make a great photo!
Cross the Iena Bridge
There is a bridge pretty close to the tower that you will be able to walk across and have a great view of the tower. Not only can you get the tower in your photo, but you can be sitting on the side of a cute bridge with it in your backdrop (you'll be sure to make your friends at home jealous)!
There is also a carousel near the bridge that you and your ILP group can take a spin on or include in the picture!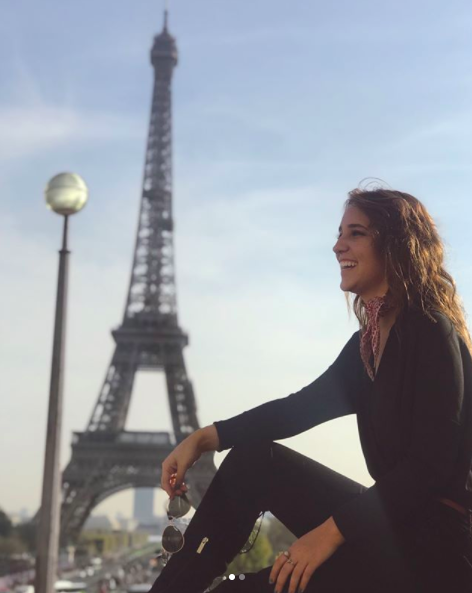 From the top of the Montparnasse Tower
Want a bird's eye view of the Eiffel Tower? Go up to the top of the Montparnasse Tower and you will get the absolutely best view and picture of the tower and the city. That photo will for sure convince everyone to go backpacking Europe!
Just a heads up, you will have to pay to go up the Montparnasse Tower (it's around 15 Euros), so make sure you plan a little time to hang out there and enjoy that tower to get your money's worth!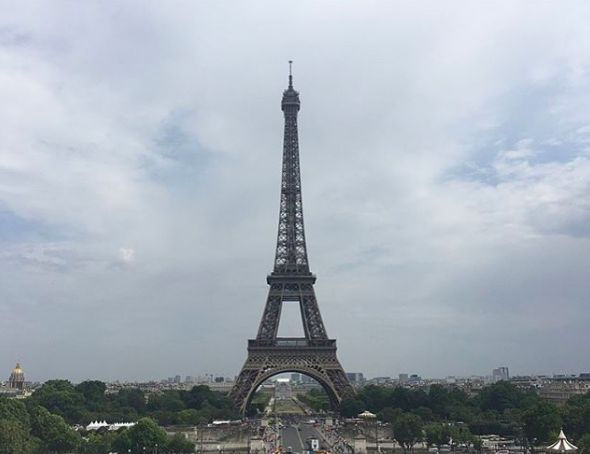 At night
Did you know the Eiffel Tower is lit up at night and sparkling? It's something you gotta see even if you don't want that picture -- but you're gonna want a picture because it's that cool! It starts sparkling at ten pm and goes every hour (for about 5 minutes) until one am.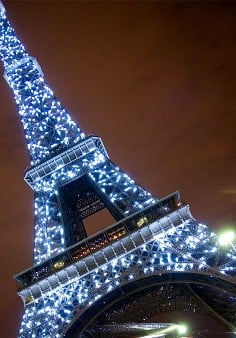 Bring a chair or blanket with you and enjoy it. There's not many things like that. Your photo at night will probably be best of just the Eiffel Tower. If you want to be in the pictures, make sure you go during the day!
Want some more travel tips? Check out the rest of our ILP blog -- there's a lot of info there!
If you have more questions about being an International Language Programs volunteer, click below to read all about the FAQ!