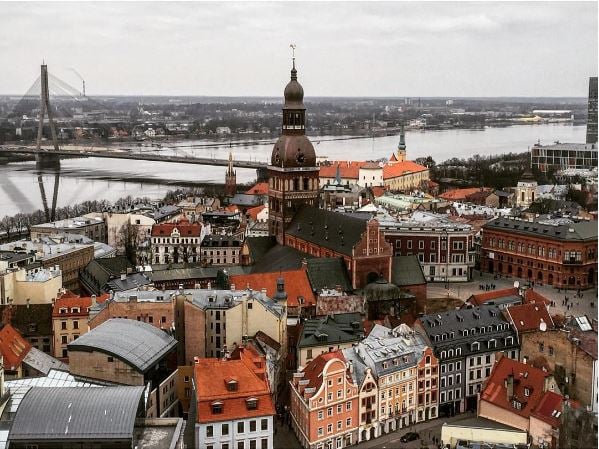 During my semester abroad with International Language Programs (ILP), I completely forgot about canceling these 4 simple things and ended up pointlessly spending money. Yikes.
Pst: Wondering how to pay for a semester abroad in the first place? We've got a list of our discounts and favorite fundraising tips here.
Learn from my mistake and save money by canceling the following items before you go abroad
Gym Membership
Spotify
Netflix
Hulu
Gym Membership
This one is a killer. You aren't even going to be using the gym during the time you are gone, so why waste the money? Cancel it and once you get back, sign back up and jump for joy because you saved money and had a blast exploring the world with the money you saved (Plus there are tons of ways to work out without a gym while you're living abroad).
If you're under a contract, there may be a cancellation fee so beware of that! A lot of times gyms will forgo a cancellation fee if you move to a location where your gym isn't available.
Since you're moving out of the country, chances are that's you. Many times there's also an option to put your membership on hold for a temporary time period. That way you don't have to cancel, you can just save the money and pick up where you left off when you return home.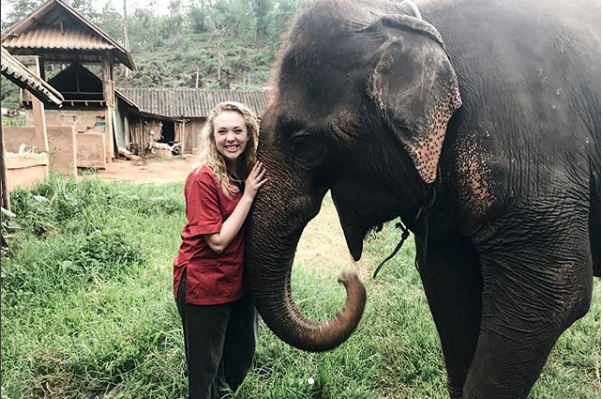 Spotify
Spotify Premium costs $9.99 a month, so while you're spending four months abroad, you're also spending about $40. Test out free alternatives like the free version of Spotify or Youtube.
Side Note — I decided that paying for Spotify was worth it for me. There is a free version where you can listen to the radio while you're connected to WiFi and there's a paid version where you can save songs you love and listen to them anytime you want. I loved having it...I mean LOVED it. There were so many times that we were traveling (planes, trains, buses, etc) and having a huge supply of music whether I was connected to WiFi or not was invaluable. Also, if you have the student's discount Spotify is really cheap (about half off — we love these student discounts!)
So, it's up to you! Save the money and read a book or write in your journal on the train or (if you're like me) pay a price for unlimited music.
Netflix
Don't waste away your semester by staying in your room watching Netflix the whole time. Netflix's basic plan is $7.99 a month for the basic one-screen plan, so you could save about $32 during your time abroad by canceling it (up to $48 or $56 if you have one of the premium plans)
Seriously, cancel it, save the money and do all these things during your free time instead.
Hulu
This one is in the same boat as Netflix — really, you don't have to have a way to watch TV during your semester. Save money (about $32) and play games with your ILP group instead, check out your neighborhood, pack up games to play with your students, write in your journal, edit all of your photos and use 'em to decorate your apartment, FaceTime home ... really, the options are endless.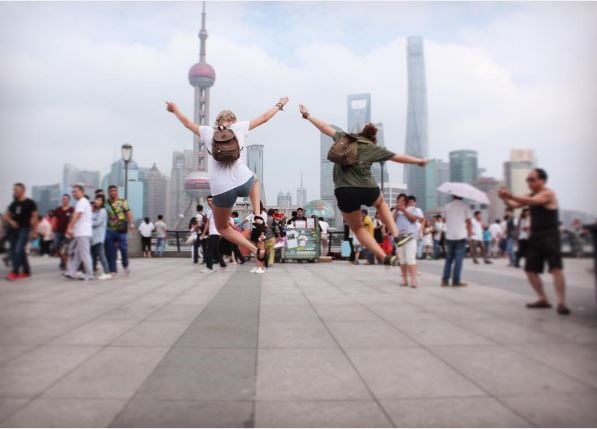 Looking for more money saving tips? Click here — the ILP blog is full of ways to save at home (you're welcome, college students!) and while you're abroad. If you are looking for an inexpensive way to travel the world and make a difference, ILP may be the right fit for you! Your program fee includes a lot, like roundtrip airfare, housing for your whole semester, meals, your visa .... and lots more.