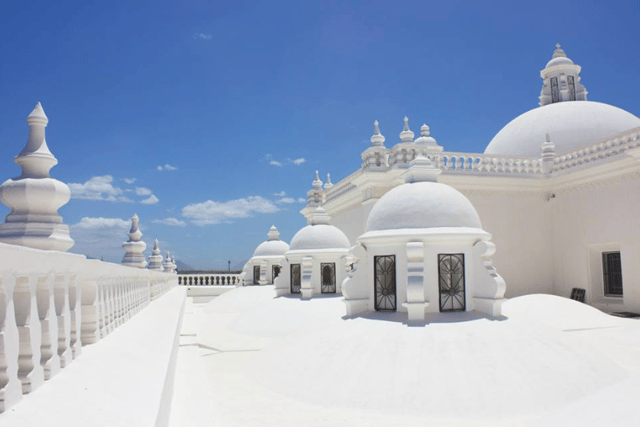 The secret is out – Nicaragua really is the hidden gem of Central America. Bursting full of history, rainbow colored buildings, unreal beaches (and cheap surfing lessons), jungle excursions and islands that rival the rest of the Caribbean, this new ILP country is a spot to see before it gets too touristy.
Come get a spot, ASAP — come fill out an application.
Never thought about really experiencing Nicaragua? You're not alone … this country really is Central America's best kept secret. You've got all the dense jungles, white sand beaches, plus adventures upon adventures but without the price tag of more touristy countries. It's perfect. Just looking at a couple highlights and it's official — Nicaragua, we're in love:
Go Volcano Sledding
Come sledding on an active volcano. Yep, you read that right. The Cerro Negro volcano is where you can hike to the top of the volcano's rim, put on this rad jumpsuit, grab a tobaggan-like sled and zoom down the side of a volcano. It's a total thrill. Oh, and be sure to pick up a "I went Volcano Boarding" tee shirt on your way out, just for the bragging rights.
You can also go volcano skiing down the side if that's something you're up to — Thrill seekers, you're going to love Nicaragua. Here's more pictures and info you'll need to make this happen during your semester.
Vacation In Actual Paradise
You would never guess these views came from Nicaragua (we told you it was a total hidden gem). Tucked away on the eastern side of the country, Little Corn and Big Corn islands are made for the vacation life. We're talking clear and blue water, tall palm trees plus secluded coves and beaches. Head to Little Corn for a quieter experience, or Big Corn for larger resorts, but both will give you turquoise water, white sand and palm fronds aplenty … You aren't going to want to leave.
Our go-to-guide to the Corn Islands breaks down what you need to know about vacationing here.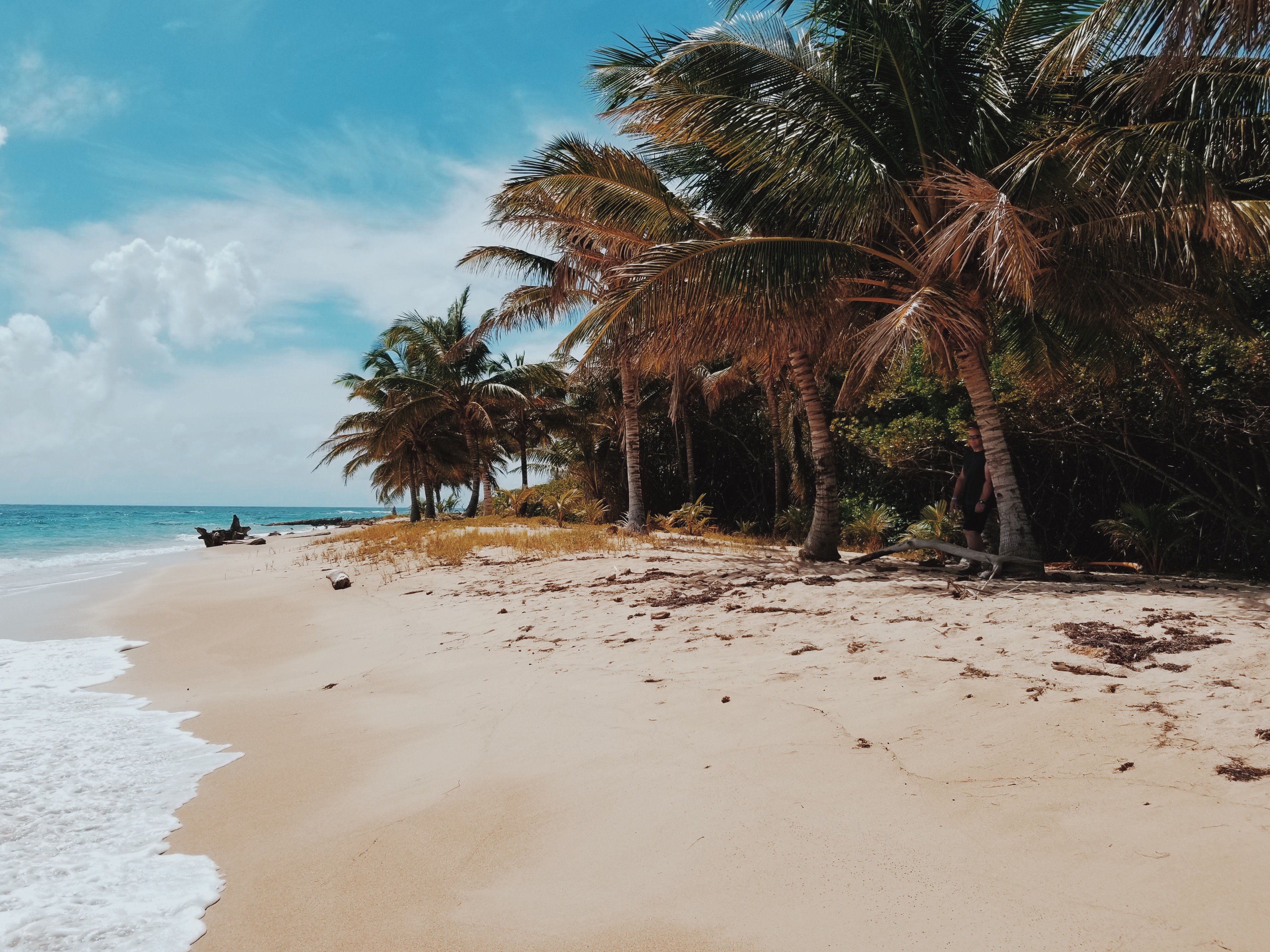 Wander Rainbow Streets + Get A Chocolate Massage
If you think buildings are boring, think again. Wander the colorfully painted streets and get photo after photo of you standing against vibrant yellows, cobalt blues and vivid pink walls while touring in Granada (Where you'll be living and teaching!!). After your photoshoot, get a chocolate massage (seriously!), or climb up to the Inglesia de la Merced's bell tower for the best view of the famous, canary-yellow cathedral.
Shop, Snack and Kayak All Day Long
Don't forget to check out the nearby markets in Masaya while in Granada — while shopping for handmade beaded bags, beautiful ceramic pots and colorful jewelry, stop off for a snack. Try the local cabbage and pork dish, "vigoron". Or for something sweet, grab a glass of leche con cacao … it's like chocolate milk but wayyyy better. Fruit smoothies are also around every corner. Or, if you're itching to get back into nature, come explore the nearby island chain by kayak ... there are 365 to see!
See Nicaragua's Grand Canyon For Yourself
In Somoto Canyon, sheer limestone cliffs are filled with clear turquoise water that twist into narrow canyons (aka, the ideal photo op). Plus, the water helps keep you cool while you hike. At some points, the water is deep enough for a little cliff jumping or just a relaxing float in the pools. There are also dozens of spots for canyoneering and rappelling in this country.
Trek Through Waterfalls
We love the coast and volcanoes of this country, but we're also smitten with the jungles. In Nicaragua, welcome to the world of dense rain forests just waiting to be discovered — the Miraflor's a favorite spot among backpackers to adventure in. You'll find mazes of trails covered in thick greenery and peppered with the sounds of howler monkeys and bird calls. Since Nicaragua's secret isn't quite out yet, plan on feeling like you have the whole rain forest all to yourself.Trek over rivers and through waterfalls, past local farms hidden in tangled forest.
Did we miss anything?
Of course! We don't want to give it all away at once, right?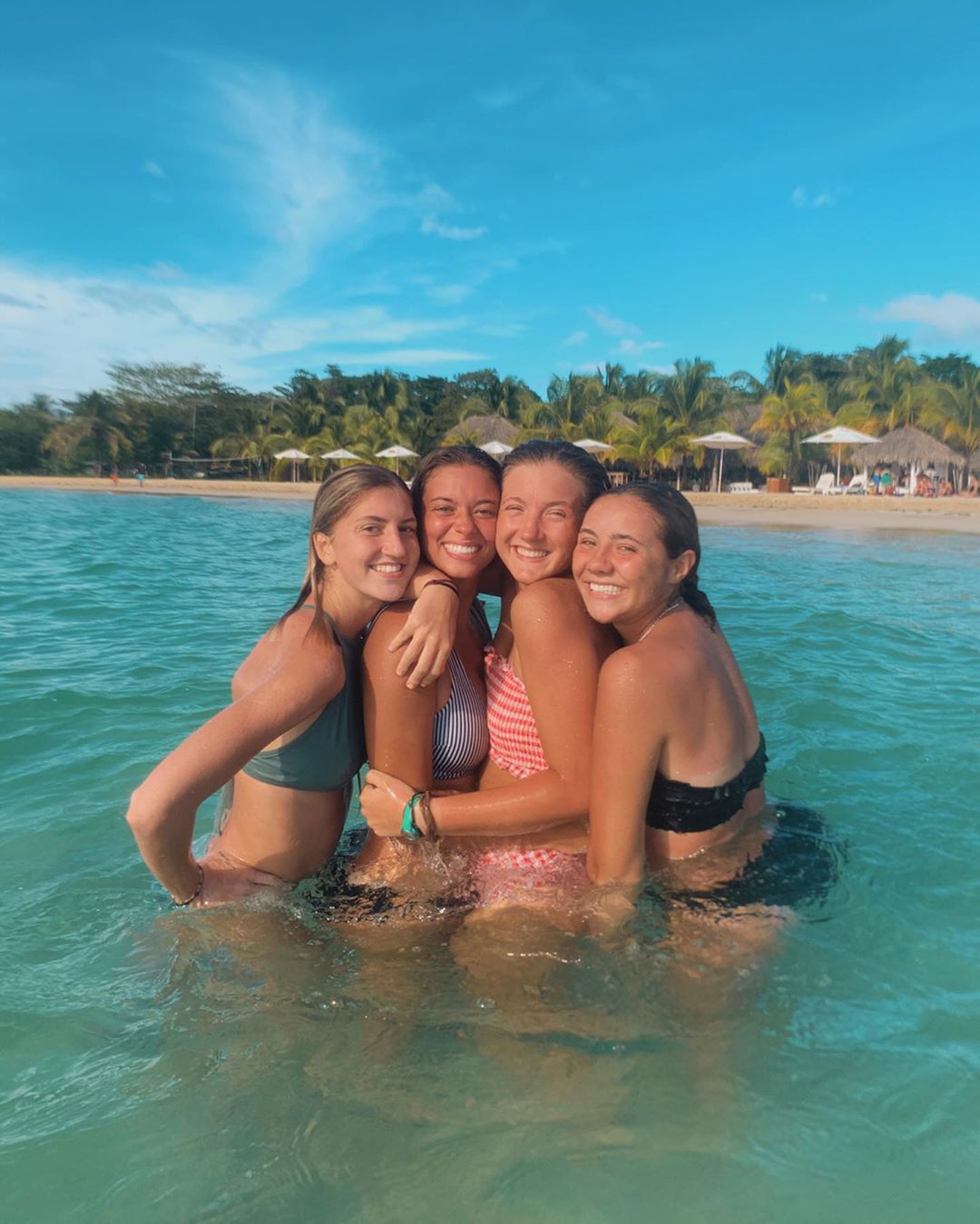 Whether you're headed to Nicaragua to roast marshmallows over actual lava, or want to just hike to the top of a volcano for the best views, or are here to zipline the jungles or spend your time wandering beaches and colorful colonial streets, Nicaragua is definitely the country for you.
See what a typical day is like for volunteers in Nicaragua plus learn more about the costs, dates, etc.