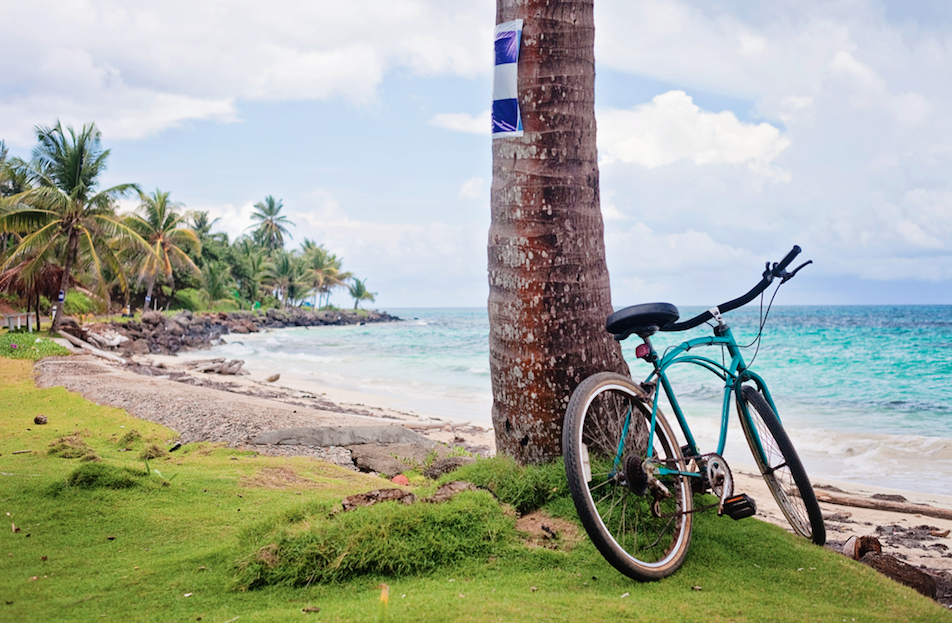 This hidden gem really is Nicaragua's best kept secret, but before you plan your vacation to the Corn Islands, here's what you should know.
---
Interested in volunteering in Central America?

You'll have plenty of vacation time to explore these Caribbean-like islands ... See what volunteering in Nicaragua is all about.
---

Pristine white sand beaches and swaying palm trees, paired with blue, blue, blue water might not come to mind when you think of Nicaragua, but if you head to the Corn Islands, that's exactly what you'll get.
Where Are These Unreal Islands?

Should Visit Big Corn Or Little Corn? (& Things To Do There)

How Do I Get There?
Where Are These Unreal Islands?
There are technically two Corn Islands; known as Big Corn and Little Corn, though neither is very big at all. Both are tucked between a turquoise ocean, about 50 miles from the Eastern coast of Nicaragua. Come for a quiet, hidden getaway; neither of these islands are commercialized or built up. Little Corn island just recently got electricity and doesn't even have any paved roads, so you can expect days and nights crammed full of relaxation.

Either island will mean days of snorkeling, wandering the palm trees and hanging out in the 85° weather. Yes, please.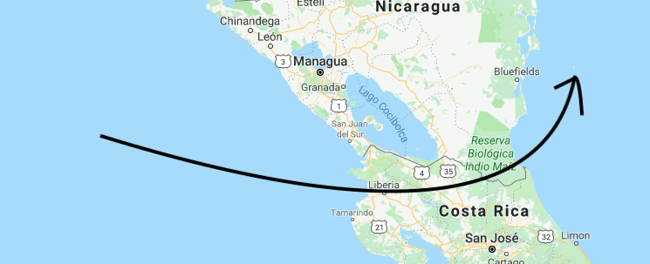 Should I Visit Big Corn Or Little Corn? (& Things To Do There)
Hm, that's a tough decision. I mean, how to you choose between paradise and perfection? In all seriousness, Little Corn is a lot smaller and low-key; you won't find any big resorts and there aren't even any paved roads, so it's a lot quieter and more remote. Prices tend to be a bit higher (but stargazing can't be beat due to the lack of consistent electricity so there's that to consider).
While Big Corn isn't commercialized, you'll find more hotels dotting the coast, little pockets of shops and houses along with a few more small dive and snorkel tours, along with more restaurants and eateries. There are also taxis to help you get around. But don't worry — even Big Corn couldn't be considered touristy.
Thing We Love On Big Corn
Rent A Bike
Get around, island style. You can take a cab for cheap, but you can totally rent a bike for just a couple of dollars and ride from beach to beach, stoping along with way for fruit smoothies or a quick lunch of rice and beans.
Hit The Beach + Take A Snorkel Tour
There are 2 big beaches that most people head to, but you'll also find loads of hidden coves to explore and lounge on (like we said … explore the island by bike!). There are also lots of snorkel tours you can take off the island, some even take you out via Paddle Board which sounds rad. Plan on paying around $20-25 for a couple of hours, which will include a guide and all of your gear.
You'll find brochures on the island about specific tour companies, or you can talk to your hotel/hostel about arranging that for you.
Do Some Yoga
You can find a handful of yoga studios around the island (and massage places) if you'd rather relax that way rather than on the beach. Classes are relaxing and cheap; around $10 or $20 for an 90 minute class. Again, you'll find advertisements for classes on island, or can stop by a studio while you walk around the quiet streets.
Head's up:
Big Corn is slightly larger, giving you more hills and beaches to explore. There are also more places to eat and stay, plus a bigger selection of Western food. Big Corn might be a better option if you are looking for more things to do than just hang out on the beach.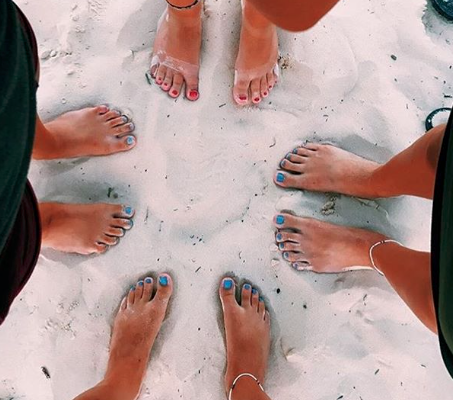 Things We
Love On Little Corn
More Rugged Beaches
This island is quieter than the already-quiet Big Corn. Here, you'll find sandy paths to beaches that are more remote and rugged, you might even have the whole place to yourself! You'll most likely need to pack up your own food, towels and other beach items; it's not likely you'll visit a beach that has beach chairs to rent out or public bathrooms to use.
The prettiest beach on Little Corn is in front of the luxury resort, Yamaya. You can spend hundreds of dollars to stay there ... or you can just enjoy the beach in front of the hotel. They clear the sand of seaweed and other debris so you get a postcard worthy picture.
Do Some Yoga
There are a couple of yoga studios on the island (it takes about a 30 minute talk to get from one side of the island to the other - there are no taxis). Firefly Yoga and Massage boasts a 90 minute class for $10, and an hour long massage for $40. Some studios even offer Paddle Board Yoga if you'd like to try that.
Day Trip To The Pearl Keys
The Pearl Keys are absolutely dreamy; if you'd like to visit another fabulous Nicaraguan island, you can easily book a tour to take you over to the Pearl Keys from Little Corn Island. Plan on paying anywhere from $50 to $70 (depending on the size the the group going) the the whole day, transportation, snorkel gear and meals included.
Star Gazing
With little electricity going out at around 6:00 PM, you'll want to bring a flashlight to help you get around to find the best place to start up at the stars, which are unbelievably brilliant here. Tune into the soundtrack of the waves crashing on nearby shores and spent at least a couple of hours gazing up at the Milky Way.
Head's up:
There isn't an ATM on this island to bring over plenty of cash (or make a trip to Big Corn) and the electricity tends to only run during the day time so bring a flashlight or have your phone fully charged so you can get around when the sun sets.
Little Corn might be a good option for you if you're into the "road-less traveled" kind of trips.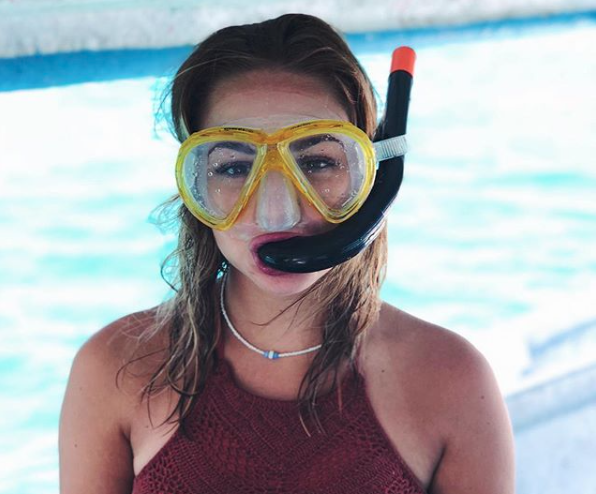 How Do I Get There?
The best way to get to the Corn Islands is by plane. You could take a series of buses then a boat over the island for a 35 hour trip, or you can hop on a 90 minute flight for around $180. Even if you're going to Little Corn, you have to land in Big Corn. Then, once you land, you can take a taxi anywhere on Big Corn Island (a taxi to your hostel/hotel should be around $0.70 per person) or take a boat to Little Corn.
To get to Little Corn, take a taxi to Municipal Wharf in Brig Bay. You'll find water taxis to take you over, with a one-way ticket costing about $3.50. The ride takes about a 1/2 hour to an hour, depending on weather.
Here's the boat schedule for getting in between these islands:
Big Corn to Little Corn at 10 AM & 4 PM
Little Corn to Big Corn at 6:30 AM & 1:30 PM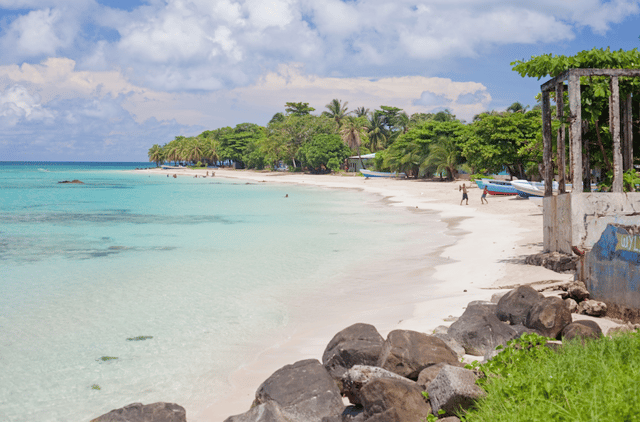 Ready for more in Nicaragua?
If you love the beaches on Nicaragua's Corn Islands, you will adore all the other adventures you can have (for cheap!). Nicaragua is still on the down-low, travel wise, so you can go ziplining in the jungle or sledding down a volcano for just a few dollars.

We're sending volunteers to help out in this humanitarian program (and others); you can get more info by clicking that button: