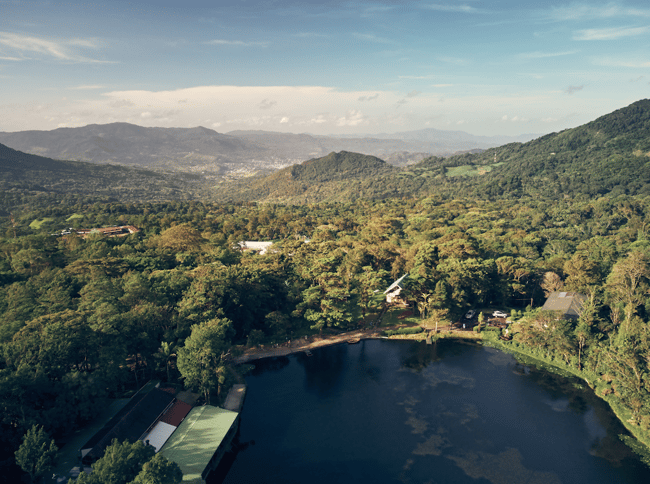 Welcome to Matagalpa, a place full of secret waterfalls, rafting adventures, and green hillsides dotted with coffee plantains. In a country that's under the radar, we just love a place that's even more off the beaten path.
Say "hi" to a country boasting untouched Caribbean islands, the chance to trek across volcanoes, and hidden mountain towns like Matagalpa. Nicaragua's going to be the next big thing, I can feel it — and ILP volunteers are lucky, lucky because they get the chance to call this country home for a whole semester abroad, with plenty of time off to explore all the corners of this country.


---
Wondering what a semester with ILP is about?
Take a peek at our Instagram
---

Matagalpa is one of those yet-to-be-discovered gems, a corner of the country that's blanketed with thick jungles and farms, meaning you'll probably be the only tourists around to check out the waterfalls, hiking, rafting, and other experiences here and nearby. It's a quiet mountain town that hasn't been hit by crowds, meaning it's an easy escape for some relaxation.
We'll start off with the highlights when it comes to things to do, then have an outline of other details that are all about planning your trip here — remember, Matagalpa is more local and rural than other spots in Nica, so it's definitely a vacay for those willing to be adventurous.
Go Rafting
Hop in a raft and spend a few hours navigating the grand Tuma River — it's the most famous in the country, carving its way through the thick and lush jungles of Nicaragua before turning into the Rio Grande de Matagalpa and draining in the Caribbean sea. There are a handful of tour companies who'll take you out for a 5-8 hour adventure on this river, where you'll paddle through calmer sections (keep an eye out for monkeys in the dense jungles on either side of you), and hold on tight while you navigate through rocky sections where the river transforms into 2, 3, and even 4 level grades.
The rapids are rated on a numerical scale, 1-6. Five is the highest grade of rapids that you can raft commercially, so you won't run into any 6 rapids on your tour, but even then, the 4's are something to be reckoned with. 1 rapids are calm, flat water while 2-3's are full of splashes and bounces. Moving up to 4's, and you're looking at barreling over waterfalls and more-than-likely tip-overs. It's an adrenaline rush, to be sure!
Who To Book With + Prices
Wondering who to raft with? Matagalpa Tours is the most well-known company in the area. Their websites details their tour, but in a nutshell, it's an 8 hour stretch of rafting, starting from Matagalpa city.
Their trip includes transportation to and from Matagalpa, a bilingual guide, rafting gear and supplies, and a lunch/snack for the day. The price depends on how many people are booking and where you'll be picked up, but starts as low as $55 for the whole trip if you have 8-11 in your group — it's rafting at a fraction of the price than what you'll pay in somewhere like Costa Rica.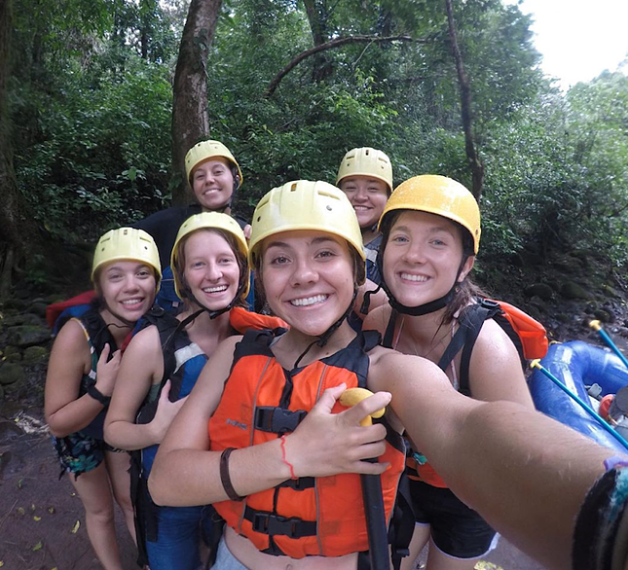 Hikes Galore + Finding Waterfalls
While the site-seeing is beyond spectacular, there's little tourist infrastructure here ... but you can still find some fantastic hiking (and help trail-finding if you know where to look). There is a network of hiking trails that wind in and out of the thick hills covered in farmland, leading to more-than-impressive viewpoints in this remote and rural corner of Nicaragua.
Matagalpa Tours is your best resource here, leading rafting excursions and helping travelers hunt for waterfalls or trek over the lush hillsides. They have tours you can book, but some visitors mention that the staff has been helpful if you want to know about self-guided hikes.
Address: Costado norte del Parque Darío 1 cuadra al este y 20 varas al norte

Hours: 8:00 AM to 5:00 PM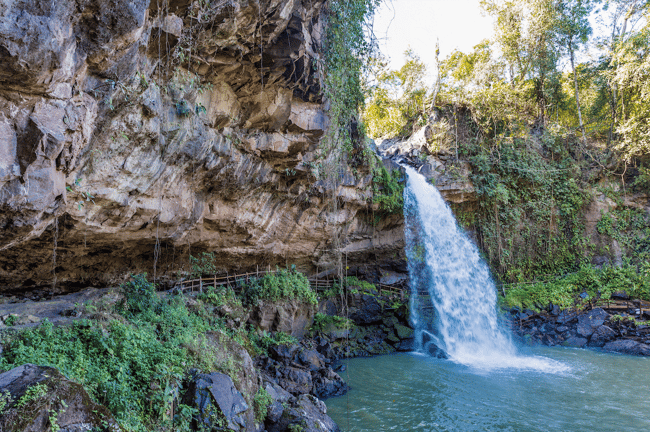 Horseback Ride At This Coffee Plantation
Agriculture is king in this rural part of Nicaragua and a big thing to do is take a tour of a coffee plantation ... there are tons to choose from. You'll likely hike into the hillside and see how the beans grow, how they're harvested, and how they're processed. In particular, one plantation has a few other activities for you to enjoy, like horseback riding, a cocoa tour, hiking, and a farm tour if you want to learn more about their sustainable agriculture movement.
Selva Negro is found about 20 minutes outside of Matagalpa and is one of the most well-known coffee plantations in the country. Along with a coffee tour, there is also a network of trails you can tackle, ranging from shorter (1 hour) options to more intense treks (around 4-5 hours). The estate's grounds are the definition of lush — a thick jungle crowded with towering banana leaves, dense shrubs, and leaves of the elephant plant that can grow to be five feet long and three feet wide! We love hiking around here if you can fit it in.
Get an idea of all of their tour options here.
A Few Things Around Town

This Rooftop View

There's a Roman Catholic Cathedral in the middle of the city that boasts quite the sunset view ... The rooftop is the best place to watch the sky melt into pinks, oranges, and yellows. But the inside is worth seeing too, a big interior filled with a stark altar, sweeping archways with a domed ceiling, and rows of seats which are typically filled with a few people praying. It's an active church, so remember to dress modestly and act respectfully as you make your way through the 150+ year-old structure.
Address: Policia 1 Al Norte, Matagalpa, Nicaragua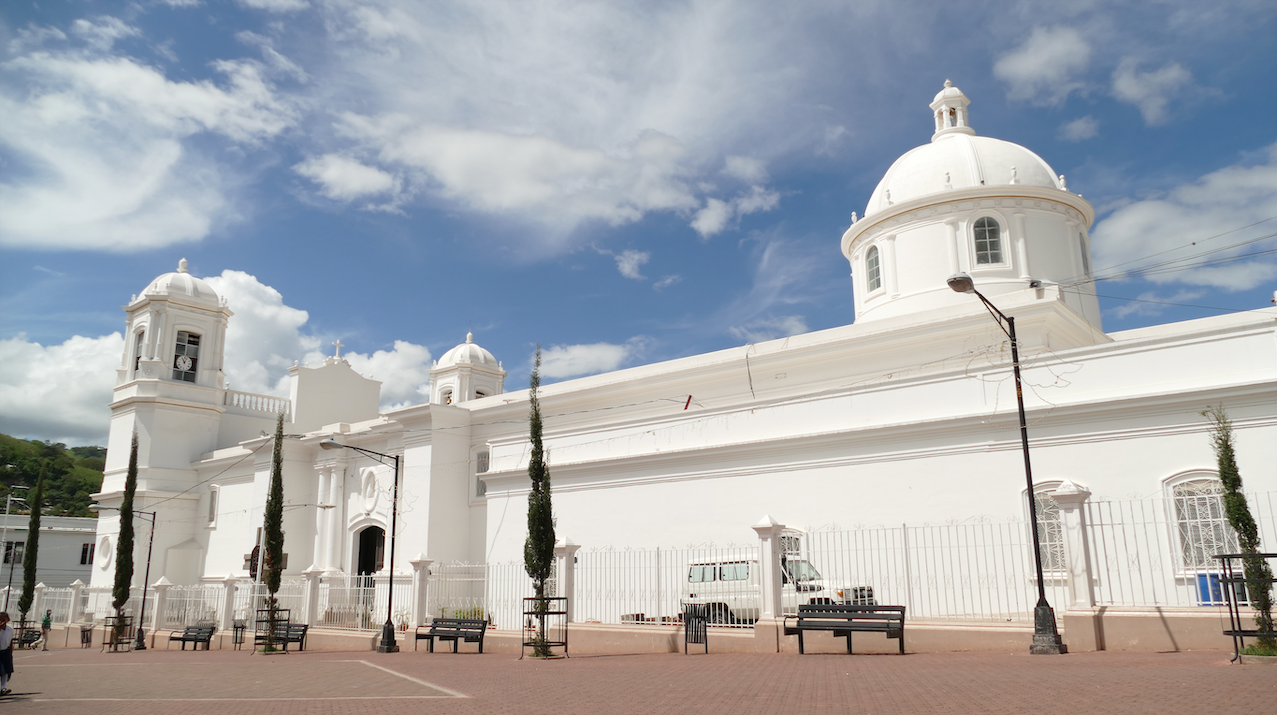 The Mirdaro Calvery Viewpoint
Up for another pretty view? The city of Matagalpa sits in a "bowl" between a few rolling hillsides, so hiking up to the crest of one of those hills reveals quite the 360° viewpoint spilling out below you. At the top, there's a circular walkway to help you soak it all in. The hike up should take about 45 minutes by foot, just know the trek is up some very steep hills through some neighborhoods — best to go during the day time. You're also welcome to hire a taxi, which should be about 200 cordobas if you have your driver wait at the top for 10ish minutes.
There's a varying 5-10 cordoba entry fee to access the viewpoint.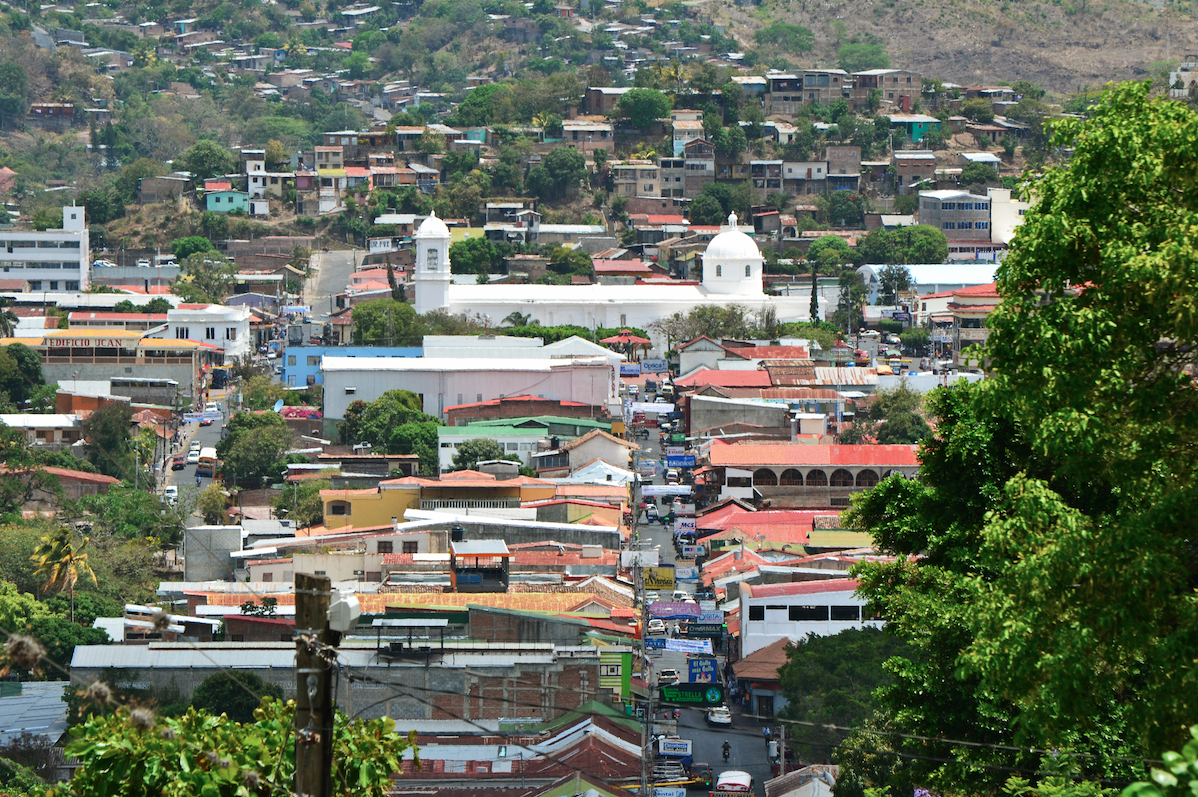 Get The Tex-Mex
There's an influence of Mexican cuisine in this part of Nicaragua, which is a definite perk about visiting this sleepy mountain town. El Taquero is the place to eat in Matagalpa, with rave reviews when it comes to their menu. Order up Nica classics like rice and beans (with fried plantains), or street tacos crammed full of grilled chicken and pico de gallo. They also have their share of burritos, traditional soups, and a variation of nachos. Yum.
Address: 5 Av José Dolores Estrada, Matagalpa, Nicaragua

Hours: 8:00 AM to 11:00 PM
Make Sure It's What You're Expecting
It's been mentioned, but know that Matagalpa is very rural and mountainous — there isn't loads to do here. Besides hiking, rafting, coffee plantations, and a couple of other things to check out, you're settling into a pretty relaxed weekend trip full of meandering walks on the hilly streets and people watching. If that sounds like your ideal trip, you'll love it here.
You won't find many (or any) tourists around here, and the locals tend to stare. It's pretty cultural in Nicaragua, so you'll see this all over, but it's particularly noticeable in Matagalpa where the neighborhoods aren't too used to an influx of tourists.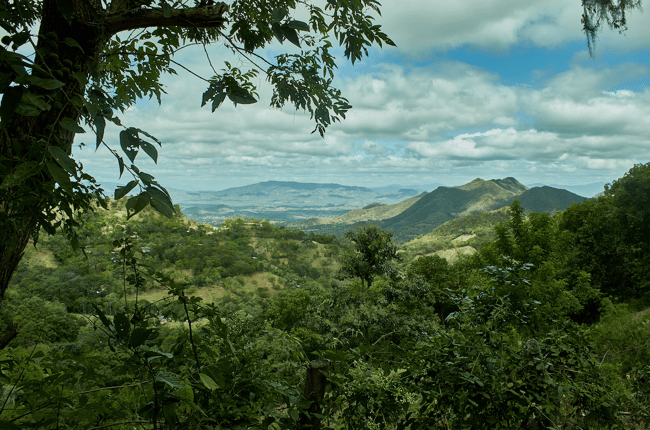 Getting To Matagalpa
The bus connections to this place (and in Nicaragua in general) are a little less than direct so you'll probably need to head to a couple of different cities if you can't find a direct route there. For example, there isn't a straight shot from Granada to Matagalpa, so you have a couple of options to leave from.
First, About The Buses
You'll need to pretty flexible when taking the buses in Nica. If you'll be volunteering or vacationing here with ILP, you'll pick it up quickly, but most of the buses you'll be taking are Chicken buses, which are decommissioned school buses that have been repainted and refurbished to use to get locals all around Nicaragua. They are very inexpensive to take and don't really have regular schedules; sometimes the drivers will let people off wherever they ask, which can make the schedule and timing a little unpredictable.
There typically isn't much of a set bus schedule or station, you kind of just have to figure out where they pick people up and drop them off. The buses usually leave when full and leave by word of mouth, instead of following a schedule. Sometimes buses come every 15 minutes or sometimes once every hour but sometimes they don't come at all. We have more info about the buses in Nica here.
From Masaya
The nearby volcano-town of Masaya has a series of buses that'll take you to Matagalpa. Once you reach Masaya, COTRAN has an "expreso" bus that'll get you there in about 3 hours. Get more info about this bus route here.
Oh and don't skip out on Masaya, this place is home to a volcano bubbling with lava and our favorite street markets.
From Leon
Another favorite weekend trip is Leon, and you can definitely find buses that can take you from there to Matagalpa. It's about a 3-hour ride if you catch an "expreso" bus. You can look up times and schedules for this route here.
We love all the things to do in this city, by the way. Get the details on volcano boarding, our favorite restaurants, and all things Leon here.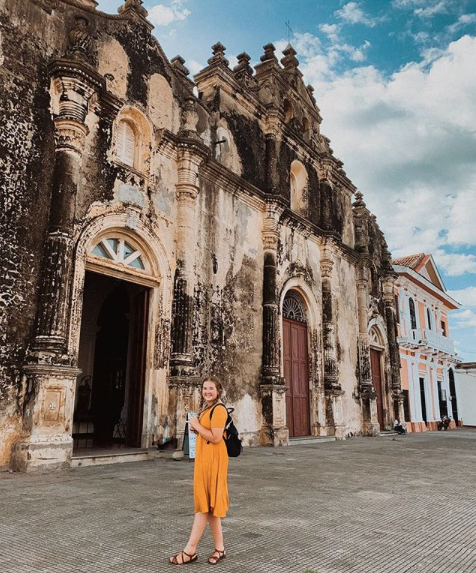 You + Nicaragua sounds like the start of a beautiful friendship
If you're anything like me, you're hunting around for destinations that are crammed full of adventure ... but realize that you probably can't see everything you want in a short trip. That's why I decided to volunteer and live abroad with ILP! They're a nonprofit organization who sends college-aged volunteers abroad for a whole semester of traveling, adventuring, and making a difference. I think you'll want to know all about the chance to make this happen for yourself.