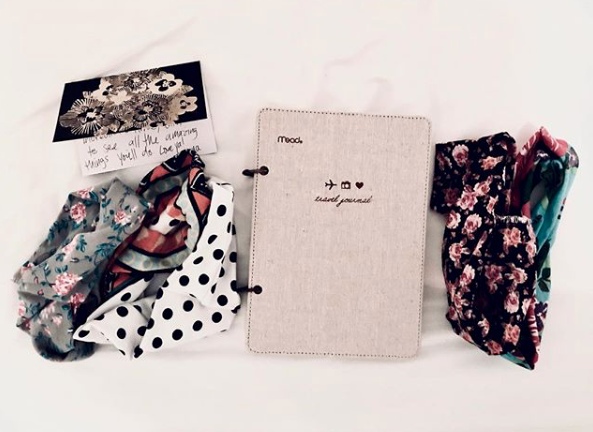 When it comes to packing for a semester abroad, it can be a bit tricky. Hopefully knowing what you can buy in-country and what you can leave at home will help you out.

In general, you can pretty much find the basics no matter where you are traveling on your ILP semester — most ILP cities have a Wal-Mart-like store, but Haiti is one of the exceptions. There aren't any local malls or huge grocery stores in the city where ILP volunteers are living, so we have talked to ILP Haiti volunteers to let you know what's best to bring from home and what things you can leave behind and just buy there.
---
Want more information?
This volunteering in Haiti guide might interest you.
---

This is by no means a comprehensive packing list, but is here to just give you an idea of what you might want to add to your packing list. You'll also get more specific packaging suggestions in your Haiti Go To Guide before departure.
Things That You Can Buy In Saint Marc
Shampoo - Basic brands

Conditioner - Basic brands

Soap

Toilet Paper

Toothpaste - Generic brands

A Few Snacks
+ A little more detail on the local store
Just a short walk from where you're living, there's a little store in the local Haitian neighborhood where you can get the basics; One of our ILP Haiti volunteers says you can buy your bathroom basics there, like soap, along with shampoo & conditioner (you can find Tresemmé, Suave, Dove, Pantene, Herbal Essences ... the basics you can find at Target).

Just know that all the brands will probably not be the ones you recognize and love from home.
In a nutshell, the store carries a few basic, and generic brands to get the job done. If you are particular about a specific brand, just bring it from home, but if not, you can find a generic version there.
Most volunteers plan on just getting snacks like this, drinks and toilet paper at the market because it really just carries the basics.

Some Things That You Should Probably Bring From Home
Medicines

Face Wash

+ other products

Contact Solution/ Contacts

Sunscreen

Aloe Vera

Bug Spray

American Snacks

Baby Wipes

Clothes

Towels — available here, but not the quick dry kind (plus you'll get charged more because you're American).

Deodorant + Feminine Hygiene Supplies
(When you can find it, it's expensive to purchase or quite different than what you're used to).
+A little more detail about a few of these things
Even if there is a local pharmacy around, it is so much easier to just reach into your bag and grab the medicines you need. Most of the over-the-counter stuff you can get in the US is only available by prescription in Haiti.
Volunteers in the past tend to use up quite a bit of cold medicine, stuff for tummy troubles (anti-diarrhea, laxatives, TUMS, etc) and Ibuprofen. You will also be taking some car and bus rides on bumpy and windy roads, so something like Dramamine has been helpful for past volunteers who experience some motion sickness. Traveling tends to throw your body through a loop which is normal; you just want to be prepared to help you adjust to a new culture and cuisine.
As far as American snacks go, they are very hard to find in your little market. Volunteers suggest bringing seasoning and spices for your meals (things like seasoning salt, BBQ sauce, or ranch packets are truly awesome to have). Nutella is also a good go-to that you can't really find in Haiti. Here are some other snacks that are hard to find abroad. Oh, and you will not be able to find Diet Coke really, so plan on finding a new drink to sip on during your ILP semester.
Unlike some other countries, you won't find a lot of clothing options in your city (there is no H&M, sorry!), so plan on packing up what you'll be wearing … instead of thinking you can just buy another swimming suit or some shorts in Haiti. Volunteers suggest lots of lightweight tees, tanks and dresses, and shorts to help you manage the heat and humidity you'll experience. You might want to pack up one pair of jean shorts or cuter shorts for vacation or special occasions.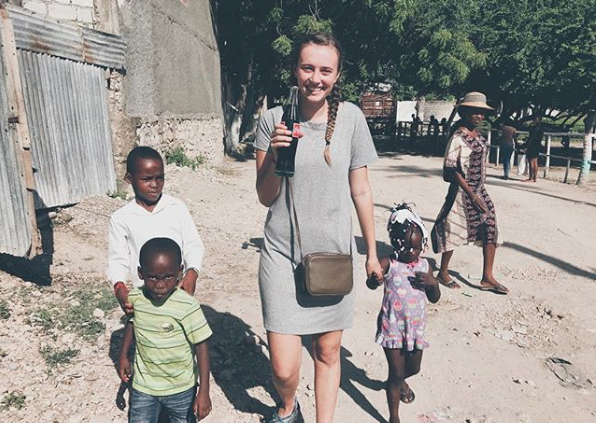 Still have some questions?
We can help you with that! Come talk to an ILP representative to get more information about the things you want to know about: