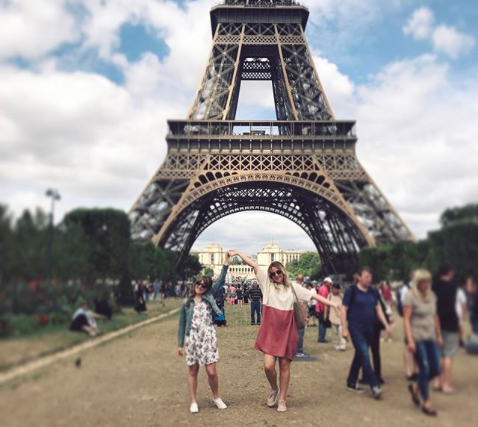 There is a reason everyone wants to visit Paris and see the Eiffel Tower — it isn't to be missed! But before you go, make sure you have these tips.
I visited the Eiffel Tower a couple of years ago, and it did not disappoint. You think it looks big in pictures...it's even bigger in person! You think it looks cool during the day, but you just gotta see it at night, too. Mind blown.
Wondering how I got to visit Paris? I actually got to spend a semester volunteering in Europe! Here's how to apply to that same organization.
Before I went to Paris, I did a lot of research and found a lot of tricks of the trade for visiting the tower (not having to wait in line for 2 hours always makes for a better experience, right?) Here are somethings to consider doing for your trip:
Eiffel Tower Tips For Travelers
Pre-book your tickets
Get there early
Go during the day and at night
Take the stairs
Give yourself plenty of time
Bring a jacket
Pre-book your tickets if you want to see the top of the tower
Trust me on this, you MUST pre-book your ticket. Make sure you do this as early as you possibly can — two or three weeks if not a month is a good time to book your tickets online.

If you get a ticket when you get to Paris, you'll probably end up waiting in line for a couple of hours. Don't do that. Book them online, here.
It is free to hang around the grounds of the tower; you will only need tickets if you go on top.
Get there early
The tower opens between 9:00-9:30 (depending on the time of year). You can find the hours below. If I were you, I would try and get there at least an hour early to jump in line and beat the sea of people coming in.

Go during the day and at night
You need to see the Eiffel Tower during the day AND at time. If you want to see the view of Paris, go up the tower during the day. Then at night, you can sit in the lawn and watch the tower sparkle (it starts sparkling at 10:00 pm and goes every hour until around 1:00 am).
Take the stairs
Trust me on this, it's worth it. Even if you're a slow walker, there is plenty of room on the stairs for others to go around you. You are only able to take the stairs to the first and second level, so take your time and enjoy the view.
The elevator lines tend to be long and you spend your time waiting in line instead of enjoying the tower.
Give yourself plenty of time for all levels
The Eiffel Tower can take most of your day if you want to see and do everything it has to offer. I recommend you take the stairs up to the first and second level (you'll want plenty of time on both levels for pictures and there is a cafe you can stop at).
On the second level, you are able to purchase a ticket to ride the elevator to the very top. I highly recommend you do this! It's unlike anything you will experience again. The elevator is glass and you can see everything which is really cool.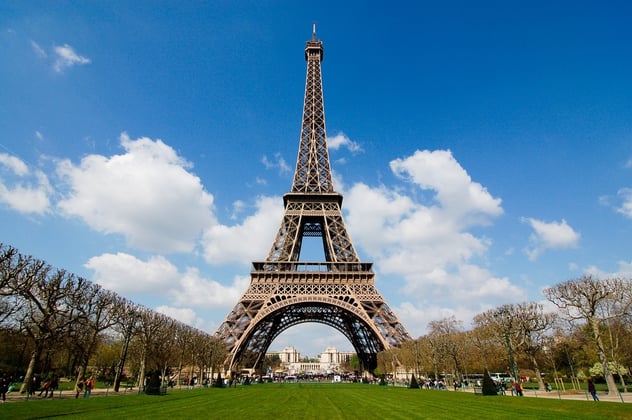 Bring a jacket
If you decide to go all the way to the very top, you are gonna want to bring a jacket. It's a little windy up there and you will probably spend a good amount of time up there.
Oh and while you're touring France, might as well experience this city like a local, right? Or maybe you'd rather live like local in one of the ILP countries in Europe ... here's how to pick which European country is best for you.

Come be like me and volunteer with International Language Programs! You'll be living in Europe and teaching English, but will have plenty of free time to visit places like Paris. Get more info, right here: