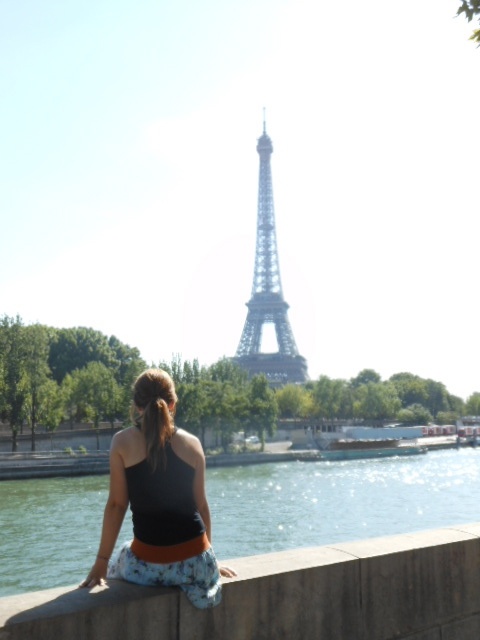 The Eiffel Tower is something everyone should have on their bucket list. You can not miss it on your trip to Paris (it's pretty hard to miss a massive tower in the middle of the city)! Before you go, make sure you check out these Eiffel Tower tips and learn from the mistakes of those who went before you.
I visited the Eiffel Tower a couple of years ago, and it did not disappoint. The tower has my recommendation 100%. You think it looks big in pictures...it's even bigger in person! You think it looks cool during the day...just wait until 10:00 pm. Mind blown.
Before I went, I did a lot of research and found a lot of tricks of the trade for visiting the tower. Not having to wait in line for 2 hours always makes for a better experience, right? Here are somethings to consider doing for your trip:
Pre-book your tickets
Get there early
Go during the day and at night
Take the stairs
Give yourself plenty of time
Bring a jacket
Pre-book your tickets
Trust me on this, you MUST pre-book your ticket. Make sure you do this as early as you possibly can. Most of the time, you need to pre-book at least 2-3 weeks (if not a month) before hand to get an online ticket. You will be able to buy a ticket upon arrival, but you will stand in a 2 hour or more line. Save your legs all that standing time, and get them online here.
Get there early
The tower opens between 9:00-9:30 (depending on the time of year). You can find the hours below. If I were you, I would try and get there at least an hour early to jump in line and beat the sea of people coming in.

Go during the day and at night
You need to see the Eiffel Tower during the day AND at time. If you want to see the view of Paris, go up the tower during the day. Then at night, you can sit in the lawn and watch the tower sparkle (it starts sparkling at 10:00 pm and goes every hour until around 1:00 am).
Take the stairs
Taking the stairs may sound scary (raise your hand if you're like me and get winded after one flight of stairs), but it's actually a lot easier than it sounds. If you're a slow walker, there is plenty of room on the stairs for others to go around you. You are only able to take the stairs to the first and second level, and you can take your time and enjoy the view. The elevator lines tend to be long and you spend your time waiting in line instead of enjoying the tower.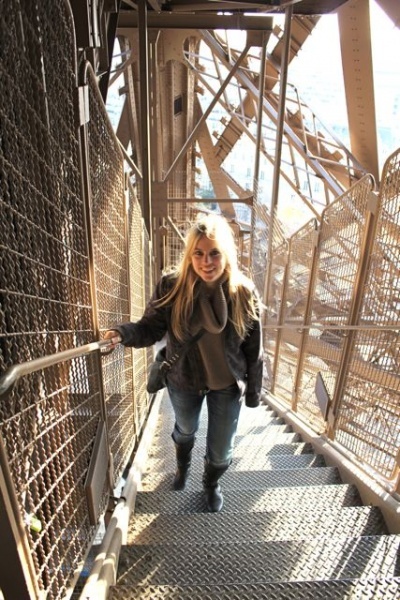 Give yourself plenty of time
The Eiffel Tower can take most of your day if you want to see and do everything it has to offer. I recommend you take the stairs up to the first and second level (you'll want plenty of time on both levels for pictures and there is a cafe you can stop at). On the second level, you are able to purchase a ticket to ride the elevator to the very top. I highly recommend you do this! It's unlike anything you will experience again. The elevator is glass and you can see everything!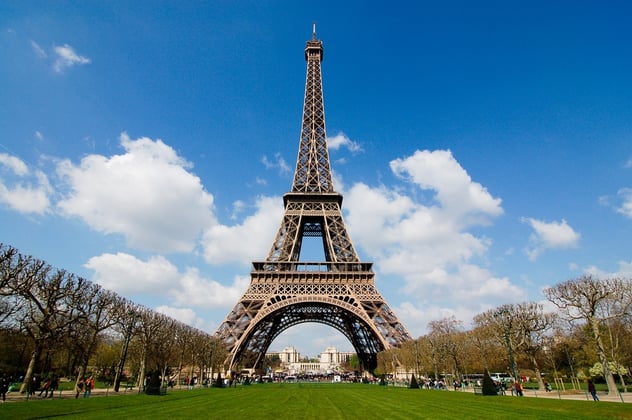 Bring a jacket
If you decide to go all the way to the very top, you are gonna want to bring a jacket. It's a little windy up there and you will probably spend a good amount of time up there.
While you're in Paris, you may as well see as many European countries as possible, right?
One last minute tip...make sure you go all the way to the top if you are able. It's worth every last extra penny you spend on it and you will not regret it. Fun fact: Did you know there is an apartment at the top of the Eiffel Tower?
---
Do you want to teach English abroad? Click below to learn how you can serve abroad with ILP (International Language Programs) in Europe and many other countries!