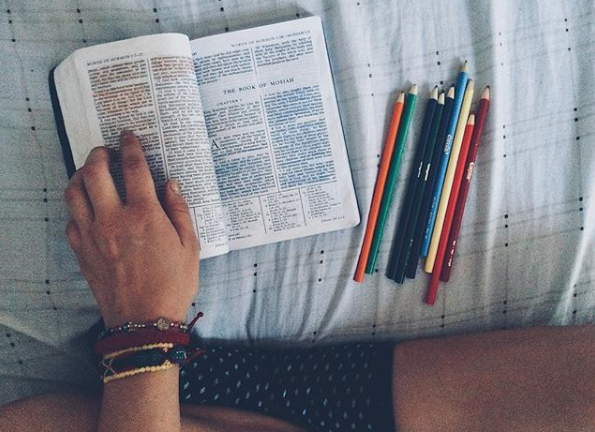 Try these ideas to help make your personal study more meaningful.

Let's be honest, sometimes it's hard to get to reading your scriptures without it feeling like just a check mark off of your long to-do list especially if you're planning a few busy months of exploring, adventuring and eating your way through a foreign country.


---
Looking for a way to travel with volunteers who share your standards?
ILP might be the right fit for you! Here's how it works
---


So whether you are fitting in your Book of Mormon scripture study or having personal study for any other religious viewpoints, these tips can help:
Keep A Journal
Use The Topical Guide
Start Over
Use The Hymnbook
Read With Someone In Mind
Keep A Journal
Keeping a journal while you study is a huge help. Write down thoughts, impressions, questions and ideas you have as you are reading. Writing out your thoughts will help you make connections you may not have noticed before and it helps you retain what you are learning better.

Pst: This is also a way to help you read your Patriarchal blessing in a different way.
Use The Topical Guide
Studying by topic is easy once you get to the Topical Guide. Choose a word or a phrase you are interested in learning more about and go through the list of scriptures. There are tons of scriptures listed and you'll definitely be busy once you start on that.
Start Over
Get a cheap set of scriptures and start from scratch. When you start with a blank set a lot of new things will stand out because your eyes won't be drawn the the bright yellow highlighter you used when you were 12. When you start over you can look for specific topics or just read through normally and see what you find.
Use The Hymnbook
Have a favorite hymn or two? Did you know there are scriptures references at the bottom of each hymn? Look up your favorite ones and you can use those as a great source to study. It is really cool to see how exactly the scriptures match up with the hymns. After studying the scriptures with the hymns your love will grow for them even more.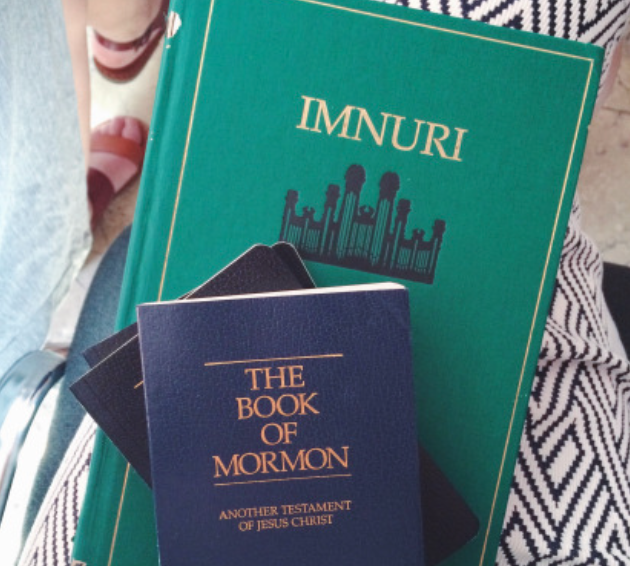 Read With Someone In Mind
Reading with someone else in mind can be an amazing experience. Do you have a friend or family member struggling and you don't know how to help them? I'm sure you'll find something that can inspire you and guide you on how to help them.
Notice What Others Learned
One of the great things about having scriptures is learning from the people in them. Notice what things they learned as they went through trials or were blessed. You'll have some great guides on what to do and what NOT to do as you read through and learn from others and their stories.
Bonus Topic For You Ladies
There are more women in the scriptures than you think! Read about each of them and write down their attributes you hope to embody. They can teach you very important things that you can really relate to, no matter what stage of life you're in. Click here for a list of women in the Bible and Book of Mormon.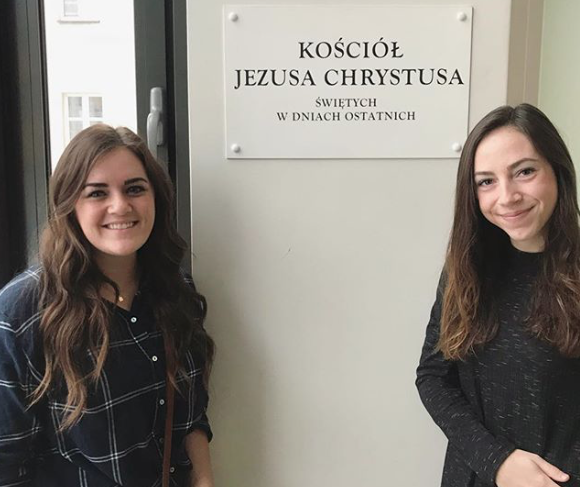 Your scripture study could also be improved by visiting a different country where you can get a bit of a new perspective on the verses you're so familiar with .... We have a guide about finding LDS volunteer opportunities here but just wanted to put in a quick word about ILP !

International Language Programs is a non-profit organization based in Orem, Utah. Many of our volunteers are The Church and everyone who volunteers in our many, many countries agree to sign a code of conduct so you'll be volunteering with people who share your high standards.

Plus, in every country location, you can attend a nearby branch or ward, or even Skype in — even in China, you can go to church which has a huge impact on your semester abroad.

Have a few questions? We don't blame you ... let's keep in touch!