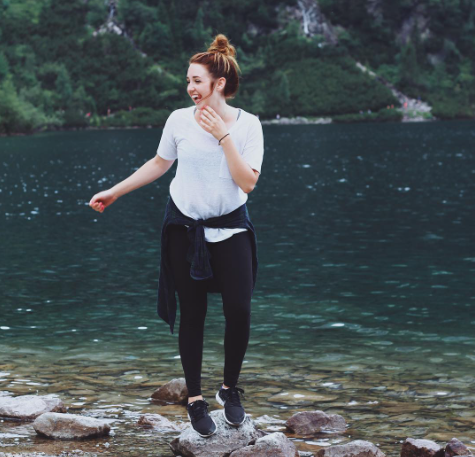 So far, we haven't run into things about Poland we don't like (you lucky ILP volunteers!), but this hidden lake may take the cake — it's ideal for all your sunny afternoons abroad.
The more we learn about Poland, the more we fall in love (seriously). If you're one for outdoor adventures, quaint European streets, tons of history right outside your door (and nearby Warsaw) and goooooood food, this country is for you.
You might wanna snag a spot in Poland before they all fill up —We've got more info about volunteering in Poland you might be interested in.
Pst: Even if you're not 100% sure, you can always start one, and fill it out later (like after you read how awesome this lake is. You're going to want to volunteer in Poland).
Come Here For Caribbean Waters
How Much It Costs
What To Bring
How To Get Here
Come Here For Caribbean Waters
So the waters at Zakrzowek Lake aren't as warm as the Caribbean but they are that blue. This lake is oh-so-pretty in the most unreal way. Bring your camera, because it's very photogenic. There are even cliffs you can jump off of for that perfect picture.
Here's what Abbey K. said about her semester volunteering in Europe — "We (her ILP group) didn't discover this perfect place until 2 weeks before we left Poland, but trust me, if we had found it earlier, we would've been there every single sunny, Polish day! And once you go, you'll understand why."
Basically, there are tons of things to do in Krakow that you'll stumble upon hidden gems all semester long. We're big fans of that.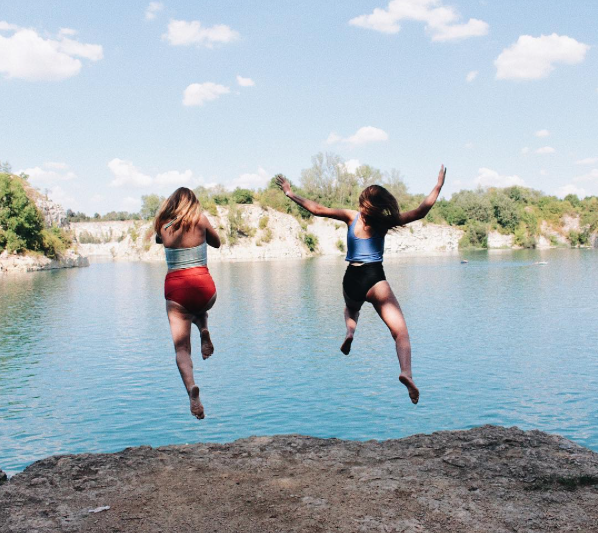 Pay Less Than 3 Dollar

s For THIS
So, this lake was actually an old limestone quarry (which makes for an awesome backdrop and little cliffs to jump off of) and the entrance fee is 10 zloty, or about $2.75. You'll get a wristband that lasts all day long. Come for a day of swimming and exploring on sunny days, or come pack up a picnic (or even have a barbecue) on days that aren't perfect for swimming.
Abbey says "even if you are only in Krakow for a few days, if there is sun in your forecast, I would highly recommend adding this to your bucket list" … so those who want to serve abroad in Lithuania (or another ILP Europe country), come here on vacation!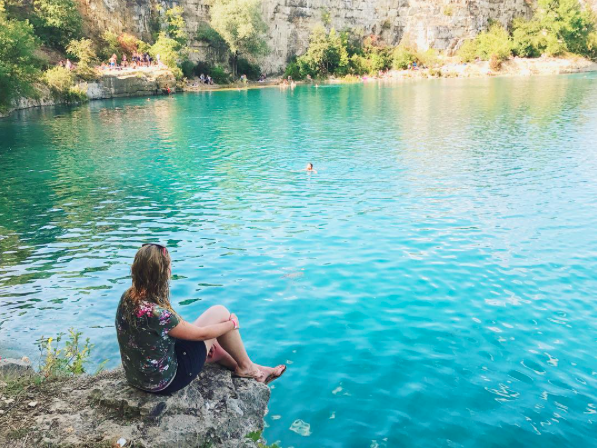 What Should I Bring?
Here's what Abbey K. suggests: "For the perfect day, like the one we had, I highly recommend bringing a towel, an outside blanket, snacks, a speaker and music, sunglasses, a camera, and your flipflops. And wear your swimming suit there since there is no convenient place to change anywhere near by. Then just have fun and soak up some of that beautiful, Polish sun!" Easy, right?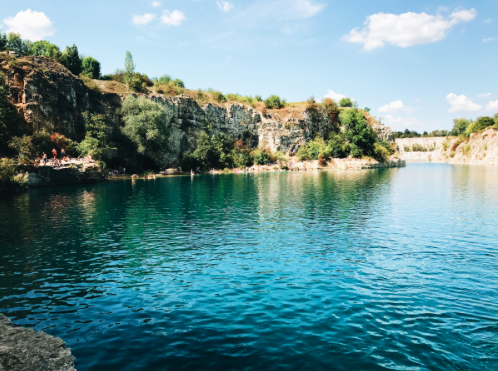 How Can I Get There?
If you're living in Krakow (or are there on vacation) it's easy (and only 15 minutes away from where the ILP volunteers live). Hop onto tram 18 or bus 194 and get off at 'Kapelanka' or 'Norymberska'.
Walk about five minutes to find this hidden gem — the lake is hidden by trees so it's impossible to see until you are actually there, but once you are there, you aren't going to want to leave.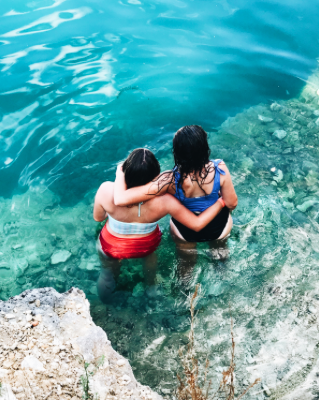 Are you completely convinced you need a semester in Poland yet? After reading all about the things to do in Krakow .... I think it'll be pretty hard to say "no" to a semester full of castles, lake vacations and cute kids.

Get more pictures of this country by clicking the green button (and keeping an eye out on our Instagram account, @ilpadventure):