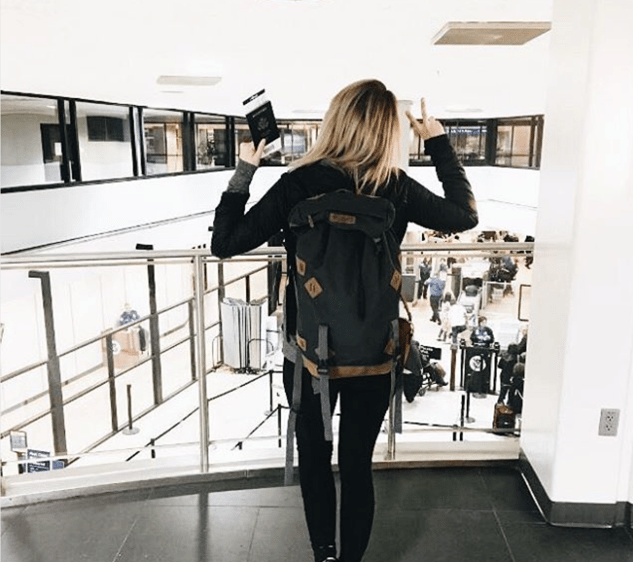 Every semester ILP asks experienced volunteers what they wish they had brought with them for their semester abroad. Every semester we get the same responses, no matter what country they've been living in. Here's what they (and we) suggest!)
If you're like most ILP volunteers, after you shove everything in your suitcase, it barely zips and is 10 pounds too heavy. Don't get charged more by having heavy bags! The space in your suitcase is precious (especially when airlines weigh every pound you're trying to squeeze in. They won't hesitate to charge you double if you're even one pound over their allotment). Yikes. So, what goes and what stays?

That's a quick to pay more instead paying less for your semester abroad (Pst: click that link to get some rad money-saving tips!)
You're going to have to take something out of your suitcase ... but what? We have a guide about packing for your international trip here, but we're also going to hone in and talk about specifically what to pack to help you adjust to life abroad.
Small blanket or pillow
Flip flops
Over the counter medication
Electronic devices
Fun time wasters
Prizes & teaching supplies
Layers
Pictures
A Backpack
American food
Small blanket or pillow
You WILL be provided bedding — you won't need to bring your own mattress (we get asked that from time to time).
If fact, if you find that you don't have this basic necessity met after you arrive, then speak up so that we can get you some! When you arrive you'll have your bed, bedding, and pillow waiting in your room for you. The thing to remember is that your bedding will be the same quality that locals use. In China, your bed is going to be HARD. But that's the how Chinese do it.
Some volunteers have said that they were glad that they brought their own pillow or small blanket to feel a little more at home. These take up space though so you might consider waiting until you arrive in country and then purchasing these things there if you find you need them.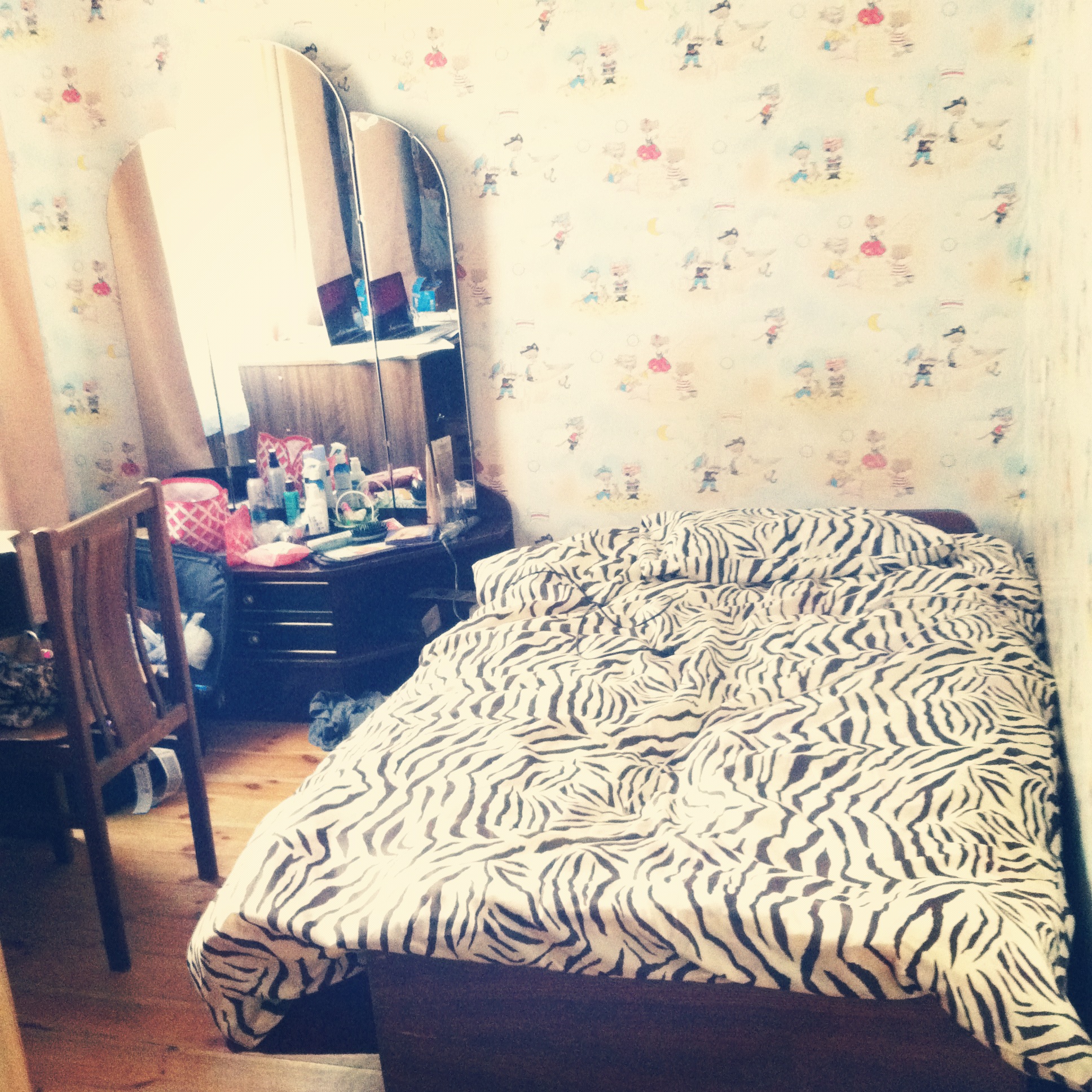 The head teacher's room in Lithuania has a fold-out futon, zebra sheets, and cats dressed as pirates for the wallpaper. Ahhh...home.
Flip Flops
You cannot teach in flip flops but even if you're volunteering in Russia and not planning on spending so much time at the beach per say, you still want flip flops. You want them when you're taking a shower and the shower floor isn't the cleanest you've ever seen. You want them walking around your apartment. On your way to a rad vacation in Southern China, you'll want them when you're stumbling in the dark to the train's bathroom. You want them to easily slip on and off at the airport on your long flight.
You can buy them while you're abroad, but they're so light that why not just pack them?
Over-the-Counter Medication
You're volunteering in Ukraine and in the middle of teaching your class your throat aches. You have a cold. No big deal, right? You head to the grocery store and try to find some Tylenol PM, but everything is in Ukrainian. Well, there's a few options. You can do some charades with the store clerk, pointing at your throat. You can pick something up with a picture of a red throat and hope that it's really for colds. You can head back to your home and get your host family to go to the store with you and translate and then hope they pick out the right thing for you.

Or you can just open your suitcase and pull out the OTC meds that you brought. Bring them for colds, the flu, stomach issues, headaches, and any other ailments you might be prone to. You can pack them in your checked bags and shouldn't have a problem if they are in their original packaging. Just bring them.
Pst — These are the OTC drugs that are hard to find abroad.
Electronic Devices
This is a BIG one. Probably the most common response that volunteers give when asked what helped them the most in adjusting to living abroad. You are going to want to use the WiFi on your laptop, iPad, tablet or smart phone. Maybe you want both your laptop and your smart phone. Talk to your family while abroad. Send friends and family an email so they know you are still alive. Store the 5,000 photos you took on last week's vacation in Sweden on your computer. Use your smart phone to listen to music on the metro every day on your way to school. Download smart phone apps for travelers to help you "speak" the language and get around. You are going to want to bring at least one electronic device.
A couple side notes: not every volunteer will have WiFi in their home. While many do, it is not required by those who arrange your housing. If you don't have it at home, you can do a little research to find out where you can use it (like cafes or the school). You also take on the responsibility of keeping your devices safe. Volunteers generally have not had a problem in the past with theft or damage WHEN they are careful.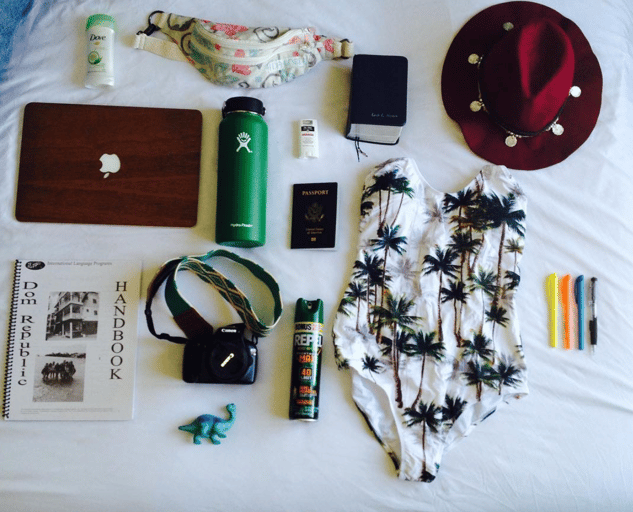 Fun Time Wasters
Most ILP volunteers are surprised by how much free time they have. You'll only be teaching 20 hours per week, which means you'll have half your day plus the weekends to do whatever you want. How you spend your free time makes or breaks your semester abroad ...don't just watch Netflix! Spend time with your host family, your ILP group, and go explore your city.

Even then, you'll have down time so bring books, cards to play while traveling on vacation and your journal. Bring your slack line. Bing whatever keeps you entertained.
Prizes & Teaching Supplies
Every volunteer is asked to bring a suitcase full of supplies. You can bring just about anything you like because if you're creative enough, you can find a purpose for it. However, there are a couple items that tend to go QUICKLY each semester:

Paper and tape. All kinds.
Bring construction paper, white paper, lined paper, etc.
Bring scotch tape, duct tape, etc.

Those single-use items go the fastest so its best if more than one person in your group brings them. Another item that seems to go quickly are prizes for the students. Every day your students (usually you're assigned 8 per group and you might have 2 groups bringing your total to 16 each day) have the opportunity to choose a prize at the end of classes based on how well they did that day. If you multiply 16 students, 5 days a week, 4 weeks a month, over 4 months....that comes to a total of... a lot.
But don't fear! You don't need to spend all of your vacation money on prizes. While you're asking for teaching supplies to be donated, ask for prizes as well. Get a book of 1,000 stickers. Raid your Beanie Baby collection. Get a box of 25 cool pencils and erasers. Think small items that come in multiples. You'll also want to bring some larger items that students can "save" up for such as a coloring book or box of crayons.

Tip: most schools prefer that you don't give out candy, so just don't bring it.
Layers
If you're going to Thailand, Haiti, or the Dominican Republic, you can skip this one (you'll be taking off layers there not putting them on. Was that awkward to say?) Do a little research about where you're going and what the temperature is like during your semester.

China doesn't seem cold, but many areas are humid cold which cuts to the bone, so pack leggings to wear under your clothes when you need it. While living in Europe, you'll be scolded by the locals if you're not wearing the standard gloves, scarf, and hat. Many areas do not have indoor heating like you're used to so there may be nights when you're wearing layers on layers on layers, so pack 'em!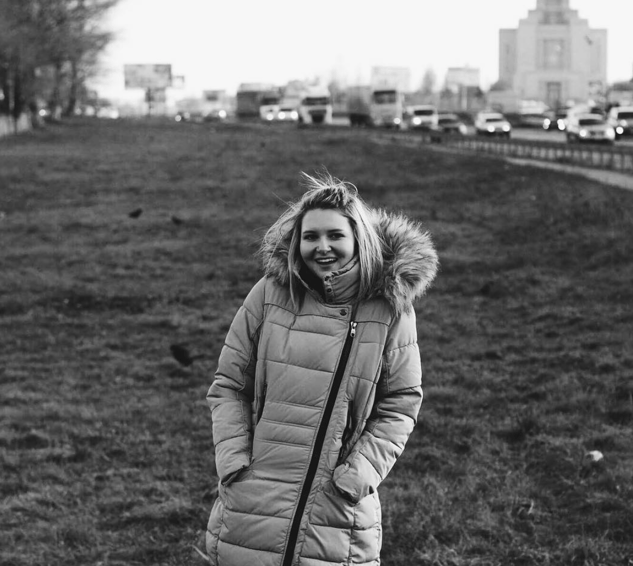 Pictures
Bring pictures of home! Your host family will want to see where you came from, who your family is, and what you like to do. They want to get to know you. Tape pictures up on your wall if it helps with the homesickness (but be careful to not damage the walls!).
Backpack
Please bring a backpack on your ILP semester abroad! They're very useful for carrying your school supplies to campus if you planned lessons at home. They double as a suitcase for a vacation — I don't know about you, but I like to travel with a backpack instead of hauling a rolling suitcase around the cobblestone streets of Estonia. Typically you're allowed a small rolling suitcase and small purse or backpack as carry on items but check with your airline.
Wondering what type of backpack you should bring? Click here to see our top 5 picks.
American Food
Right now you're probably so excited to try authentic, local, REAL cuisine from your country. But after a month or so of eating the authentic food you're probably going to be longing for a bowl of mac and cheese. Maybe you didn't like mac and cheese before, but trust me you're suddenly going to NEED it. You're going to go down to the cafeteria after a couple weeks living in China and think to yourself, if they serve fish and cabbage one more time I'm going to lose it.
Do yourself a favor and bring something that you're familiar with for those days when you need some comfort food. It's good to bring "just add water" such as hot chocolate, easy mac, and oatmeal and other light weight comfort foods. You can buy peanut butter in a lot of places, but it will be expensive. Bring candy or snacks that you can share with your friends that you meet abroad. Just go ahead and make room for those Swedish Fish, okay?
**We also HIGHLY recommend carrying either your ISIC insurance card (if you purchase one) or a student ID everywhere you go. Both can generally be used where student discounts are offered.....which is SO MANY PLACES.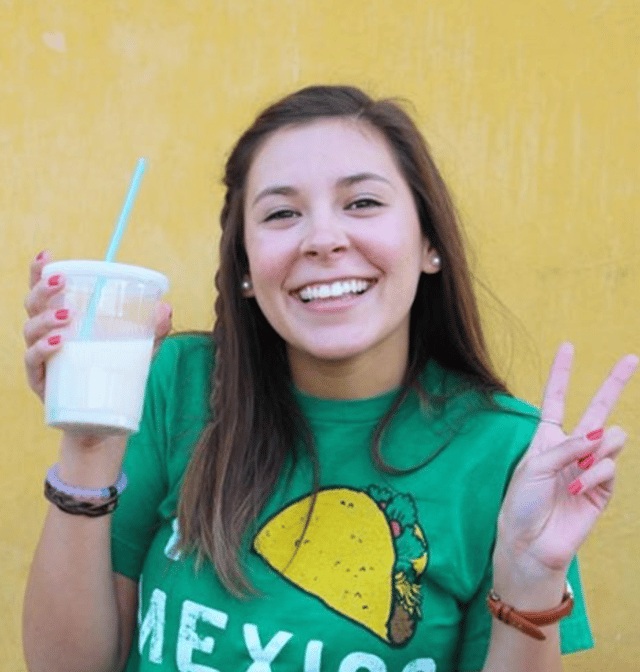 Do you have somethings keeping you from using these awesome packing tips and volunteering abroad?
We put together a free guide that talks about the top 10 problems that are keeping people from actually doing a semester abroad...and how to solve those problems! Click the link below to read all about it: