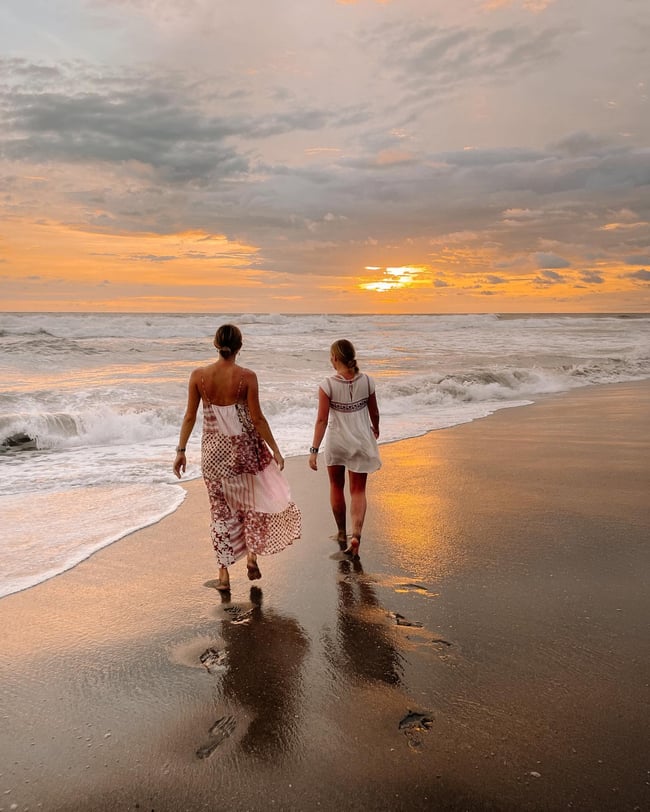 Wondering which country is best? We have a few questions to consider before you start picking!
Picking the country you want to volunteer in might seem like the first step to your ILP semester, but there are a few things that need to happen first ... like asking yourself what kind of experience you are looking for!
ILP has two main volunteer programs: Exchange and Humanitarian (plus a Hybrid Program that combines elements from both).

While all programs include many of the same things (like your program fee, which includes your roundtrip flight from the US, training, housing, meals, and lots more), there are elements between programs that shape your experience — which is what this blog post is all about.


---
Not an ILP volunteer yet?
Filling out an application is the first step (even before you pick your country!)
---

There are a few things you will need to consider when trying to decide which ILP program is the best fit for you. Before you start looking into the different country locations, step back and think about the following things:
What Kind Of Service Am I Looking To Do?
While our Exchange and Humanitarian (and Hybrid) programs have similar perks, there are also unique aspects to the kind of service opportunities found in your semester.

Here's a breakdown of the types of service found in our ILP programs:
Teaching English To Kids
This is the heart of our mission and the majority of our volunteer work. Helping children learn English fluently is a much desired skill throughout the world.
If you've never taught before, don't let it intimidate you! There's no experience required. Teaching with ILP is focused on fun, play-like lessons where you'll help your small class create a fun art project, make a snack together, or play a game all while talking through the entire activity.
Everyone is trained on ILP's specific teaching methodology, both before you leave and it's continued on once you arrive and begin classes. While you will probably be teaching with others who have never taught before, you will have a Head Teacher who is familiar with our teaching method because they've completed an ILP semester, and are there to help you out.
Which country?
You'll get to teach English to kids in all of our programs, except for Romania.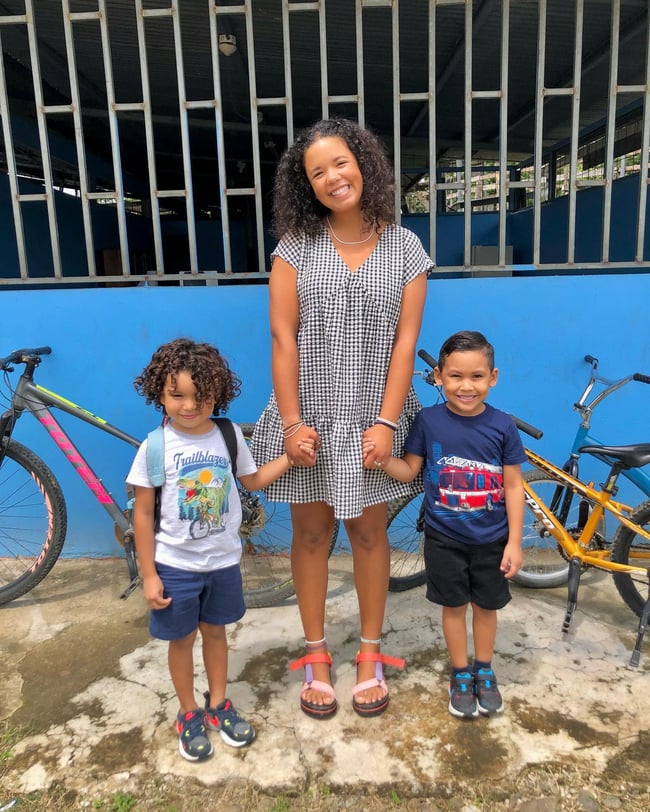 + Humanitarian Projects (like building drinking springs, painting houses, etc)
Along with Teaching English part time (you're in the classroom 20 hours a week) there are also country locations where there are other humanitarian projects available where you can choose to spend your time. Typically, these are found in our Humanitarian and Hybrid programs, where you'll be volunteering in areas that tend to be higher in poverty.
Volunteers in these countries have had help finding extra service projects outside of their normal teaching hours. In the past, groups have been involved in painting houses, fundraising money for a clothing or food drive, organizing and participating in a beach clean up, etc.
Which country?
Uganda in particular is a place where we have resources to help you involved with so many projects. Past ILP Uganda groups have built springs that will provide clean drinking water to the community, visited an elderly home, volunteered to help in an orphanage, and more.

If you're really excited about humanitarian work, compare our Humanitarian Programs here and see how you can help.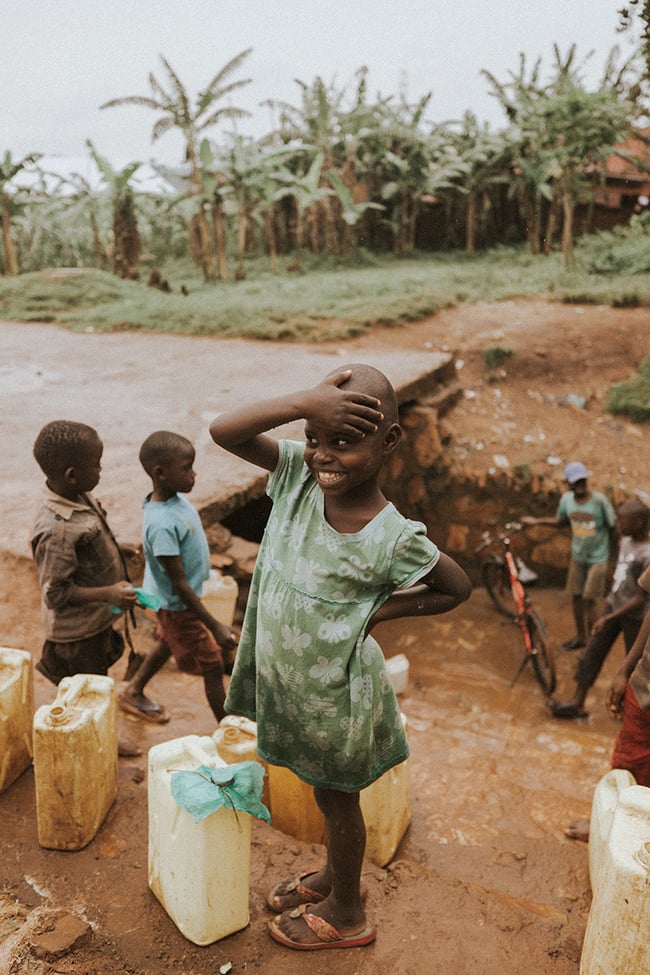 Serve In Our Orphanage Program
Want to give your time and attention to kids in an orphanage? You're needed for that as well! The orphanage program are providing the kids with their basic needs, but there are usually not enough people there to be able to work 1-on-1 with each child. You can really contribute and help by playing with the kids, and giving them really direct attention, like a parent would have.
Often you're doing really simple things, like sitting on the floor with them encouraging a child to learn how to walk, and it seems like it's not a big deal, but that love and attention is huge.
Which country?
Romania is specifically an orphanage program and where you'll spend your full volunteer time (20 hours per week) for the semester. Learn more about the Romania program here.
As a small side note, Uganda volunteers usually have the chance to play with young babies and give them love and attention at an abandoned children's home in their free time. It's a way to teach English but also have an experience nurturing children in a different setting.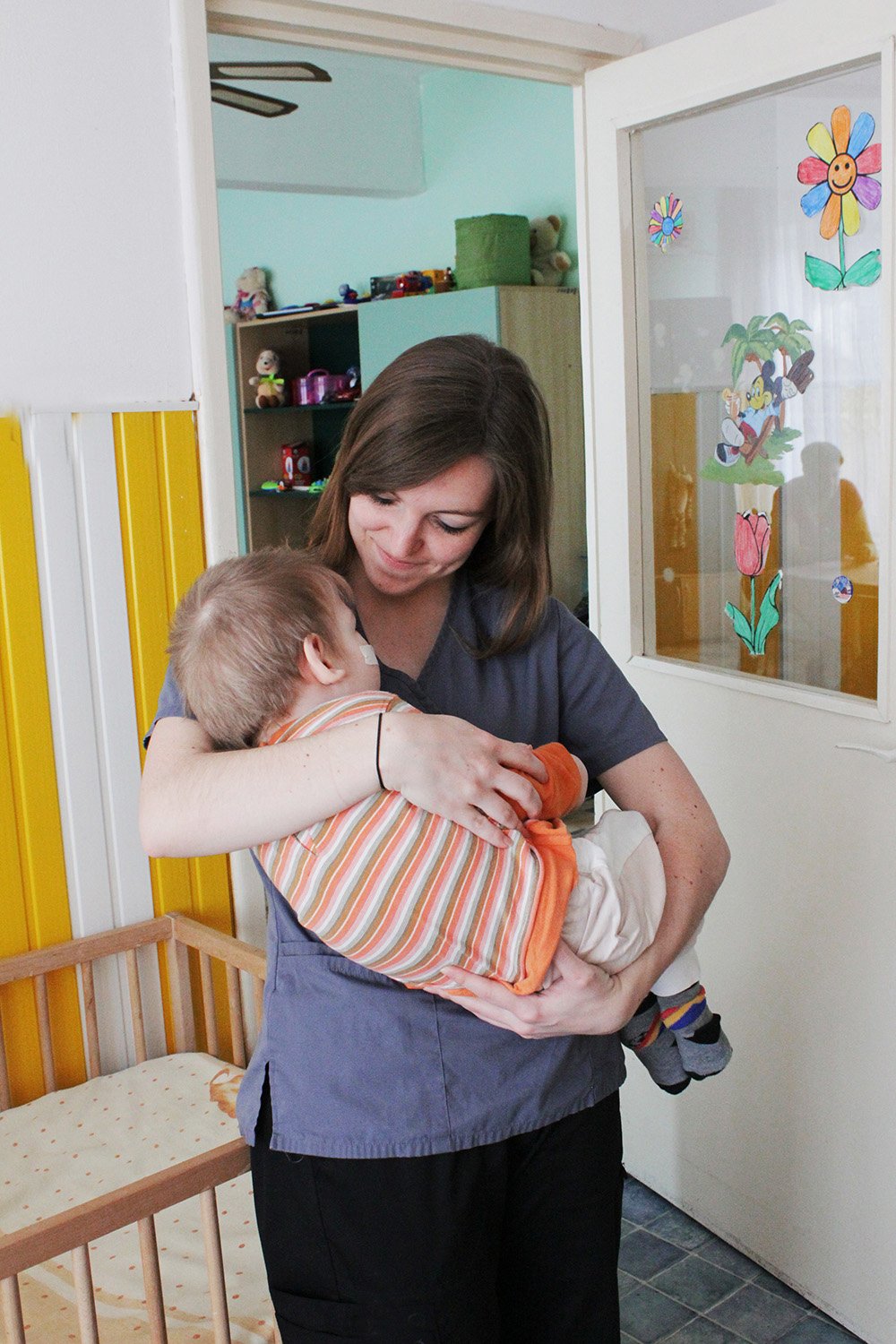 Which Experiences Am I Interested In?
All the things you can do during your semester abroad are probably the first thing you saw about our ILP program, right?
If you take a peek at our Instagram, you'll see volunteers doing all sorts of things, inside and outside of their teaching or volunteering experience! Things like hiking to tropical waterfalls, touring golden cathedrals, snorkeling and surfing, shopping at colorful markets, kayaking, rafting, and more! You can definitely pack in all sorts of activities in your free time, weekends, and vacation days, no matter where you go.

However, there may be some activities or experiences that can help you pick the right country for you. That blog post has way more detail to walk you through the process, but some things to consider are:
Are you looking for a small ILP group, or large group?
Would you choose a tropical country, or one with distinct seasons?
Are you looking to do a lot of traveling on the weekends?
Do you want to visit a lot of other countries, or stay closer to home?
We've got locations for you to volunteer in all over the world, and we're always working on adding more! You've got tons of options and honestly, they're all great in their own ways, but they all do come with pros and cons. Your ILP rep can talk you through the highlights of each of our ILP countries.


What Can I Afford?
If you are looking for an affordable program, ILP has a country for you. No matter where you go, your program fee includes your roundtrip international airfare from the US, airport pickup + drop-off, visa, housing, at-home meals (breakfast, lunch, and dinner), WiFi, pre-departure + in-country training, and support throughout the entire experience, as well as language and cultural experiences!
We have programs at different price ranges depending on where you go, but are around $4,000.
In the Exchange program, the families of your students pay a fee to attend your classes and we use that to help subsidize your program fee, lowering your costs. These families are usually middle to upper-class. In the Humanitarian and Hybrid Programs, all or some of your students come from families that have very little means, so your costs are not subsidized (or are partially government-subsidized).
Something Else To Consider
In-country costs are another thing to think about when you're considering the budget for your ILP experience. In many cases, it's a more important thing to consider than the upfront, program fee for the countries on your list.

For example, we have Exchange countries that have some higher in-country costs, meaning things like food, accommodation, activities, transportation, souvenirs, etc. can really add up.
On the other hand, we have several Humanitarian locations that have rather low in-country costs. So while you initially may pay more for your program fee, you may ultimately spend way less because your snacks, AirBnBs, excursions, and souvenirs are way more affordable in the country you chose. See how that works?
When we have volunteers concerned about cost, this is the biggest thing to think about (that, and our guide to affording your semester abroad, which is something we recommend everyone do!).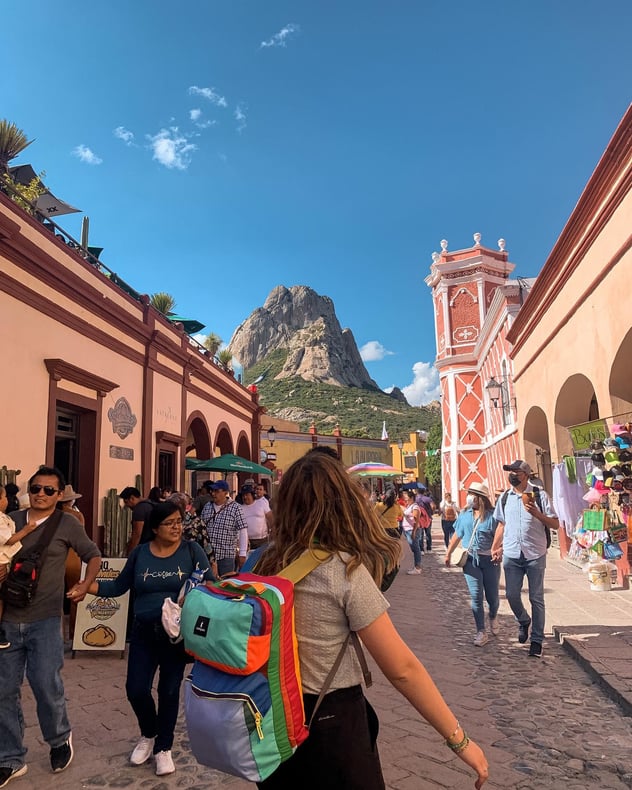 Ready to join us on a semester abroad?
You're needed all over the world, and we hope that living abroad is an experience you'll never forget! Click below and we can get your application started ... it's a pretty quick online form, and then we'll reach out to you to help you through every step of the process.