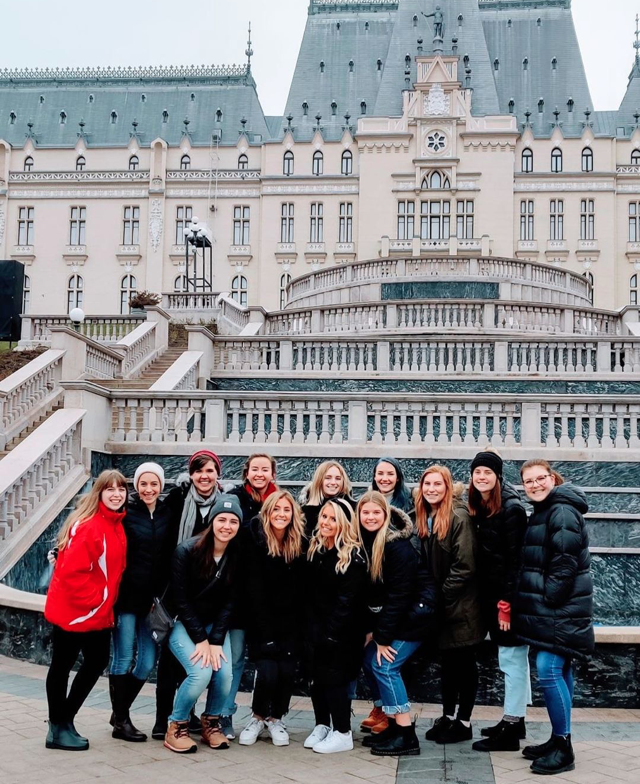 Europe itself can feel like a museum as you walk around and soak in the beautiful architecture, unique sculptures and breathtaking overlooks but if you'd also like to visit some actual museums, here are our top picks.
---
See more museums by actually living in Europe, instead of just visiting.
Get more info about volunteering and traveling with ILP.
---
Europe has no shortage of museums, that's for sure. If you'll be living in Europe for a whole semester you can plan on visited pretty much every one on this list (head's up — there are many, many more museums to visit, these are just a few of our favs):
Kiev, Ukraine Has A Few To Share
Kiev, Ukraine is one of those European cities brimming with things to do and beautiful places to explore, along with more than a few incredible museums. There are actually dozens, but we've narrowed this list down to just our favorites. Get our full list of favorite art museums in Kiev, Ukraine but here are a couple of honorable mentions.
Mykola Syadristy Microminiatures Museum
If you love tiny things, this is the museum of your dreams. Mykola Syadristy's creations are best appreciated through the lens of a microscope, but viewers are even more amazed by Sydristy's intricate talents when they take a step back. This is a place you don't want to miss, and the artist himself still visits the museum regularly. Get a sneak peek by visiting the official website, here.
Address: корпус 5 9, Lavrska St, Kyiv, Ukraine, 02000
Hours: Open Wednesday-Monday from 9 am to 6 pm. Closed Tuesdays.
Tickets: 50 UAH (about $2).
Victoria Museum
This unique museum is dedicated to the history of costume and fashion, specifically from the Victorian Era. The 200+ exhibits are home to many outfits, jewelry, and other trinkets that have survived both World Wars, and give a detailed idea of what life would have been like for individuals living during the 17th-19th centuries. If you're a lover of Masterpiece and BBC dramas (where the Downton Abbey fans at?), then this is the museum for you.
Address:

Butyshiv Ln, 23, Kyiv, Ukraine, 02000


Hours: Open Tuesday-Saturday from 11 am to 7 pm. Closed Sundays and Mondays.
Tickets: 130 UAH (about $5.20).
Kiev In Miniature Museum
One of the first things you'll notice about the city of Kiev is all of the stunning and colorful architecture. This cutie museum is home to a collection of miniature copies of these same buildings, with descriptions in English so you can read all about them! It's the perfect place to put together a list of Kiev's must-see sights for yourself. Plus, they have miniature copies of famous buildings from all over Ukraine and Indonesia as well.
Address:

ст. Метро ГИДРОПАРК,Броварський проспект, 9-В біля Ресторану "Млин, біля, Kyiv city, Ukraine, 02000


Hours: Open Monday-Friday from 10 am to 7 pm and Saturday-Sunday from 10 am to 8 pm.
Tickets: 80 UAH (about $3.50). Cash only.
+ Some Really Cool Street Art
There are over 150 murals decorating this historic city, but we have a few favorites there, too. Make sure to take a peek at our favorite museums + street art in Kiev for more info.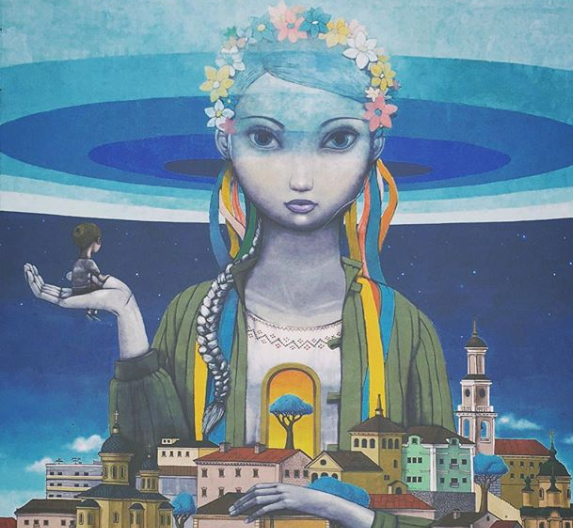 One To See In Hungary
Budapest's Hungarian National Gallery
Found in the Buda Castle in Budapest, this museum is bursting full of Hungarian works from hundreds of artists, creating a gallery of thousands of pieces. Because this gallery features art local to this country, you'll get a taste of how Hungary is represented in visual art.
Address:

1014 Budapest, Szent György tér 2., Hungary


Hours: 10:00 AM to 6:00 PM, Closed Monday
Cost: 1,800 HUF (about $6.50)
Plan on a spending about 1.5 to 3 hours here — The Hungarian National Gallery is a gorgeous and huge museum inside and out. Even if you don't go inside, please go wander around Buda Castle, it was easily one of the highlights of my trip there. Get all the info on where to stay, what to eat, and what else to do in Budapest, Hungary.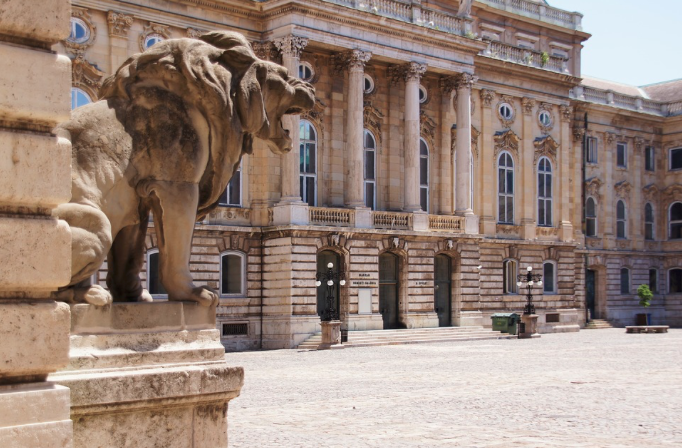 When Visiting The Czech Republic
The National Gallery in Prague
Add this to your list now if you want to see a wide range of art throughout European history. Prague, Czech Republic is where you'll want to head! This museum has wonderful permanent exhibits and constantly has new exhibits coming through, so check into that to see what to expect. Here is some basic info from their website.
Address:

Staroměstské nám. 1/12, 110 15 Staré Město, Czechia


Hours: 10:00 AM to 6:00 PM, Closed Monday
Cost: Free admission if you're under 26 (certain exhibitions may have a fee associated — check that ticket info here).
One of the coolest exhibits they have is art from Central Europe between 1200-1500. They also have art from the 19th, 20th and 21st century as well so you have a great mix of options to look at. It's a must visit that's for sure.
Oh, and that's just the start of what there is to see in Prague — here's our go to guide for all the things in Prague.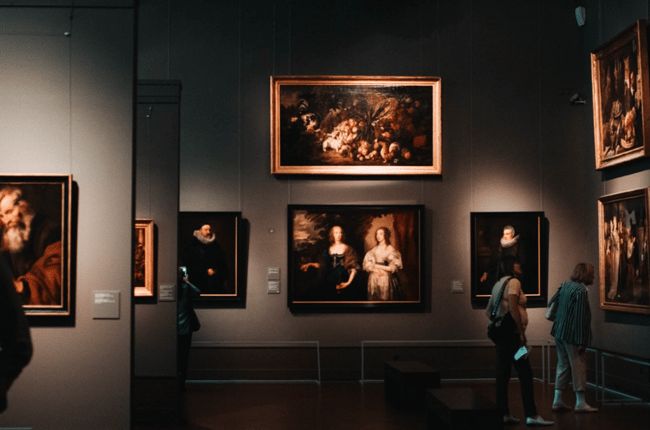 Our Favs In Lithuania
In Vilnius
If you love WWII history and a good underdog story, Lithuania is the country for you. Their history runs deep and there are several museums and historical spots around the country's capital that are worth checking out .. this country (and city) is just packed full of museums. From an ancient tower filled with black and white photography detailing the country's fight for independence and a museum commonly known as the KGB museum, you'll have your pick of spots to visit while in Vilnius.
We have a whole list of our favorite museums in Vilnius right here.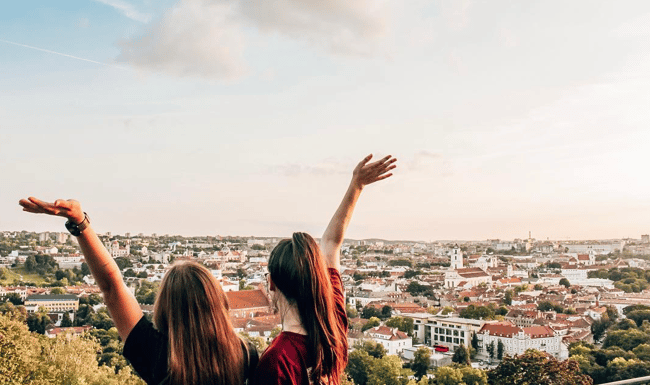 Don't Miss Museums In Poland
In Warsaw
The Royal Castle in Warsaw, Poland isn't your typical art museum, but will have great pieces you need to check out. The building itself is rich in history and something you should read up on here — but in a nutshell, this used to the be the home of Polish monarchs. The castle has some awesome exhibits to admire, one of them being an Oriental Rug exhibit which is full of the most impressively ornate rugs you've ever seen. Who knew rugs could be so cool? We really recommend reading up on the castle and the city itself — here's your Warsaw guide.
In Gdansk
Found on the coast of Poland is a little city of Gdansk we just love love love, especially when it comes to museums. One to visit? The Museum of the Second World War. Get a glimpse into this area of history from the Polish point of view. Gdansk (or Danzig in German), was the city where the Germans first invaded Poland in 1939. The museum harbors many personal items, letters and relics that display that history.
There are few more museums in Gdansk to see if you have the time, just check out our guide to Gdansk here.
In Krakow
Come visit Schindler's Factory. Oskar Schindler, originally a member of the Nazi Party, owned an enamelware factory in Krakow and employed hundreds of Jews. Over the years, he used his own fortune to bribe Nazi soldiers and keep his Jews from being taken to concentration camps. Because of this, Schindler helped over 1,000 of his Jewish employees to survive WW II.
In this museum, you can learn about how the war affected Krakow specifically during the 5 years of the Nazi occupation. One of our favorite rooms has the good deeds and kind acts performed by many brave Polish citizens during WW II written in different languages across all of the walls. It is very touching and overwhelming to see how these people helped each other through one of the most tragic periods of their history.
Address: Lipowa 4, 30-702 Kraków, Poland
Hours: April-October: Tuesday-Sunday from 10 AM to 8 PM
November-March: Tuesday-Sunday from 10 AM to 6 PM.
Always open on Mondays from 10 AM to 2 PM.

Note: visitors aren't let in later than 1 1/2 hours before closing time.
Tickets: Buy tickets here well in advance to avoid long lines.
This blog post has a couple more museums in Krakow, so be sure to check that out.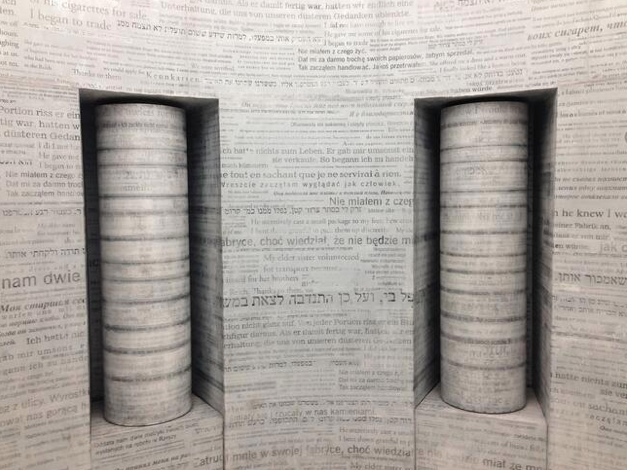 Not sure how you can make a semester abroad work for you?
We don't want you to miss out on something so amazing and we are here to help! That button below puts you in touch with someone who has volunteered with ILP (International Language Programs) ... maybe in the same country in Europe you have your eye on! We can help you choose which ILP program is right for you and answer all of your questions, from what to pack to what discounts are available.