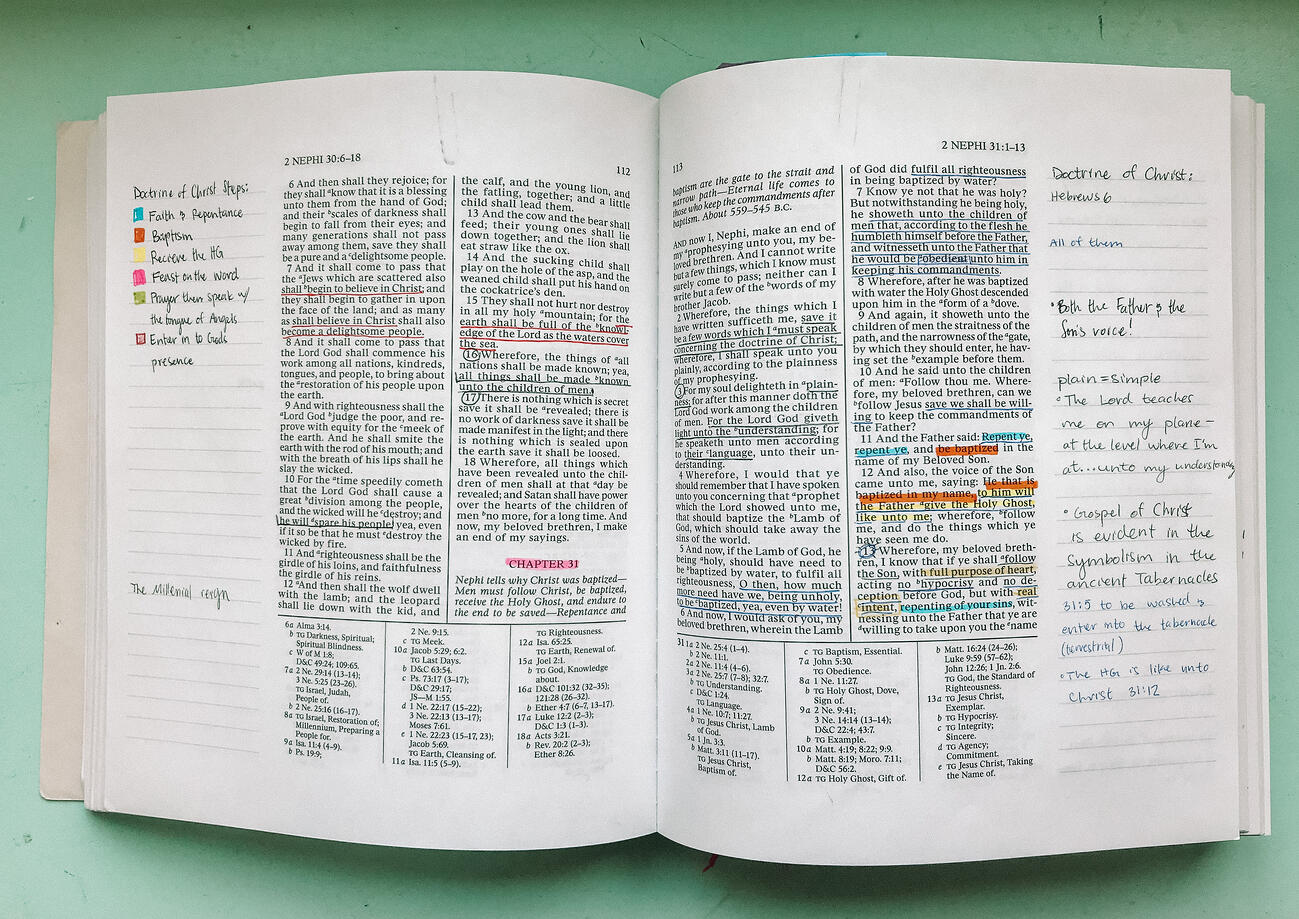 Three months (ie: a semester) is a perfect time frame to take on a sizable, but realistic goal!
Reading the Book of Mormon during your semester abroad with ILP is one of those totally doable goals.


---
Interested in making a difference abroad with LDS volunteers?
ILP might be a good fit! Come talk to an ILP representative to learn more
---

So, International Language Programs (or ILP for short!) isn't affiliated with the Church of Jesus Christ of Latter Day Saints and you don't have to be a member of the church to volunteer with us, but many of our volunteers are. We've got volunteer opportunities for Latter Day Saint volunteers all over the world, and take pride in offering a program that has standards similar to that of the church.
Our volunteers are only teaching or volunteering for 20 hours per week (always with Saturday and Sunday off) so that means you've got a semester with lots of free time. Why not set a specific goal ... like finishing the entire Book of Mormon?
If you want to read the Book of Mormon one semester, you'll end up reading around 5 pages per day. If this is a stretch for you, then it sounds like the start of a good goal right? Consider yourself challenged.
Free Printable Reading Schedule
Of course we've got the schedule all figured out for you — the hard part is done, so now all you need to do is get reading. There's a free printable schedule at that link below, so just click to download and print it. It's sized to fit in a standard size set of scriptures so that you can tuck it inside your book and check off the boxes as you go.
The schedule will help you finish in 100 days, but you can always adapt it to fit for less (or more) time, whatever works best for your goal.
Click To Download Your Free
Printable Reading Schedule!
Just a bit curious about volunteering abroad?
ILP has years and years of experience sending volunteers like you abroad to see the world and make a difference with other college-aged travelers who share your standards. We recommend starting an application so you can figure out where you'd like to serve and get in touch with an ILP rep who can help answer your questions. Take the first step and come apply!