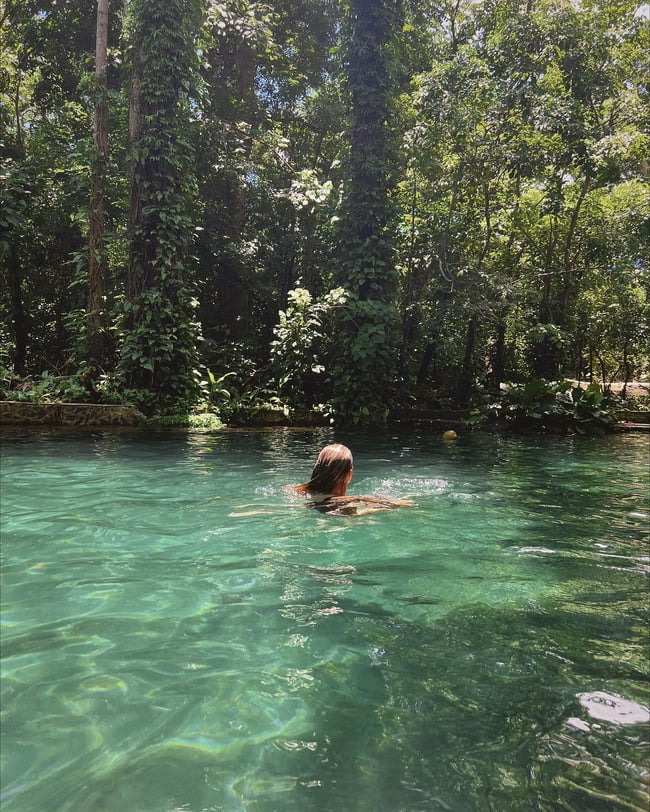 This post dives into all the details about Aguas Agrias, a locals-only swimming spot we think you have to check out.
Given the beautiful tropical and humid weather in Nicaragua, it's no wonder that our volunteers who spend a semester here are all about the water experiences. Luckily for them, they live close enough to take a day trip to a nearby lagoon, hop on a bus and be at the beach on the weekend, or visit a nearby island for waterfalls (and more coastline).


---
READ MORE: This vacation planner has mapped out the best spots in Nicaragua
---

If you still need another place to cool off that's close to home, get to know Aguas Agrias. It's a winding river that pools into wide banks that provide the ideal spot to jump in for a quick swim. This spot really isn't on the typical tourist's to-do list, meaning you'll get a snapshot of the locals who flock here on the weekends.
Get all the info you need about visiting below:
About The River
This secret spot is made for swimming. First, the water is clear and tinted a pretty blue-green color, especially on a sunny day. There are several ideal swimming areas where the river has widened out and gotten deeper (around 4.5 feet). Other areas are more shallow. Some spots have a little "side bank" with stone walls and a dirt bank where you can sit and just let your feet cool off. The river here is fed by a spring that flows from right under the nearby Mombacho Volcano — some believe the waters here have magical healing properties, thanks to its volcanic source.
The area is home to the rural Aguas Agrias community, who have taken the rich and fertile volcanic soil to grow staples like beans, plantains, and corn. The river helps the surrounding trees, too, providing a home for a range of animals. You might spot herons and other birds, as well as the resident howler monkeys (who you can both see and hear) while you splash around.
Though local communities have been using this water for decades, the swimming area was officially established in 2005. At that point, Members of the surrounding community started reinforcing the area. There are now some stonewall banks around the water along with a railing installed on the pathway to the river. The small entrance fee now helps with upkeep, as well as helping the community's agricultural efforts.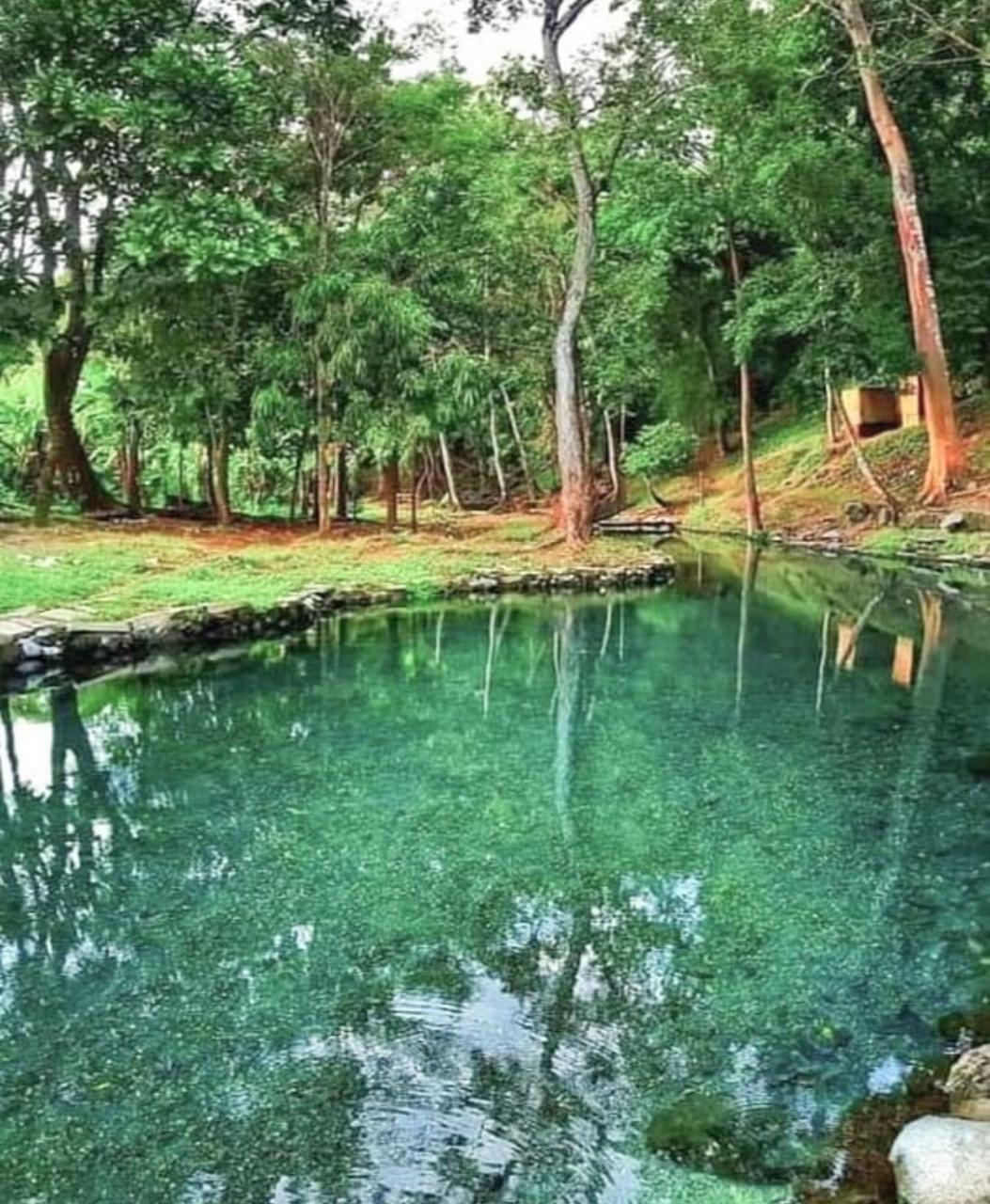 Photo via Mi Nicaragua Es Linda
Hours + Costs
The area is officially open from 7:00 AM to 5:00 PM daily.
There is a small fee to enjoy the river (which goes to maintaining the area). Bring cash to pay the $3 (USD) fee or the equivalent in córdobas. You'll notice that locals pay around 10 córdobas, but foreigners pay more. ILP volunteers, you can mention that you're living here for a semester but plan on paying the "gringo tax."
A Few Things To Expect
When you arrive, there is an entry gate where you'll pay your entrance fee. Then, there is about a 0.5-mile walk down a stone path (there is a railing installed) to get to the actual swimming area.
Once you get to the river, you can find a place to set up for the day. Several areas are pretty flat around the banks of the river to put towels or bags. However, I always recommend swimming with something like a waterproof phone case with my cash, or a drybag where I can stash some items. You wouldn't want to leave something valuable out while you're swimming.
It Can Get Crowded
This swimming experience isn't like the other tourist destinations on your Nicaragua list, which is one of the main reasons we love it. It does get crowded with local families on the weekends and holidays: some set up chairs and grills for a picnic lunch and hang out all day on the sloping grounds around the river.
If you can swing a visit during the week, you'll avoid the sometimes large crowds that come on Saturday and Sunday.
It's A Volcanic River
As we touched on before, the waters flowing in this river do stem from a volcano, which means it's full of those famous healing minerals, right? That can lead to waters some people nickname "sour", thanks to the level of sulfur that can flow through.
Pack Your Snacks
You may find vendors selling drinks and snacks, but it'll be best to pack your own picnic if you want something specific. As always, bring plenty of water to stay hydrated in the tropical weather.
Wear Your Swimming Suit
Facilities are pretty limited here, so plan on wearing your swimming suit underneath rather than changing there.
Getting Here From Granada
It's a cinch to get here from the colorful city of Granada. It's a 45-minute drive by car if you'd like to set up your transportation (rideshare, taxi, shuttle, etc.).
Or, you can DIY by taking a chicken bus: ask the driver, but usually you can head to Nandiame or Rivas and get off in Monteverde. It's about 20 minutes outside of Granada, and from there, you can catch a taxi or moto to make it to the swimming spot.
Here's the location of Aguas Agrias if it helps to have it mapped out.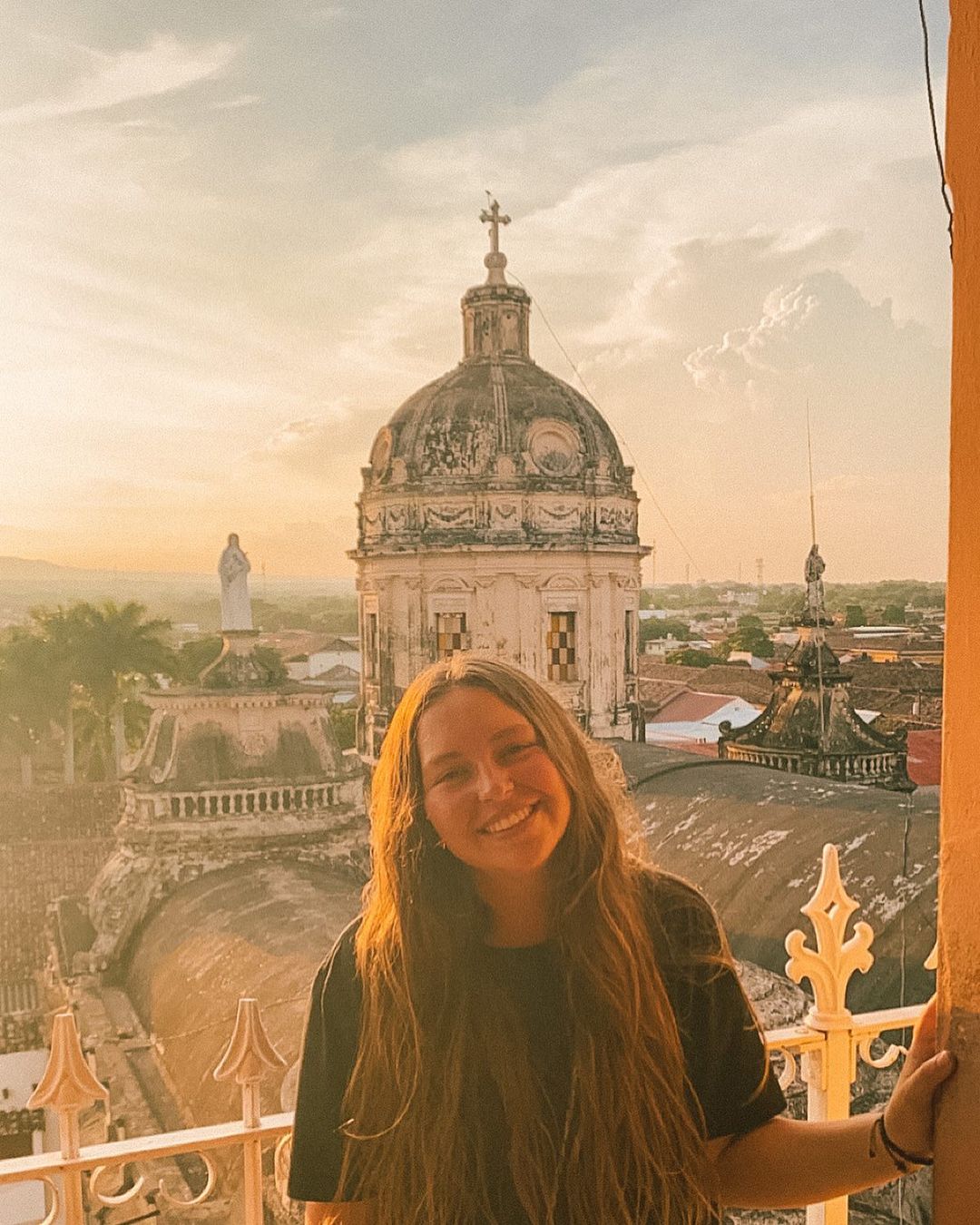 What's this about volunteers living in Nicaragua?
Join us in Nicaragua next semester! ILP (International Language Programs) sends groups of college-age volunteers to countries around the world to teach English or help with other humanitarian missions. We love spending a whole semester in Nicaragua to make sure we hit all the best spots in this country.
We handle your flight, visa, housing, meals, and a few other perks — learn more about what a typical day looks like, program costs, and more about teaching English in Nicaragua with ILP: