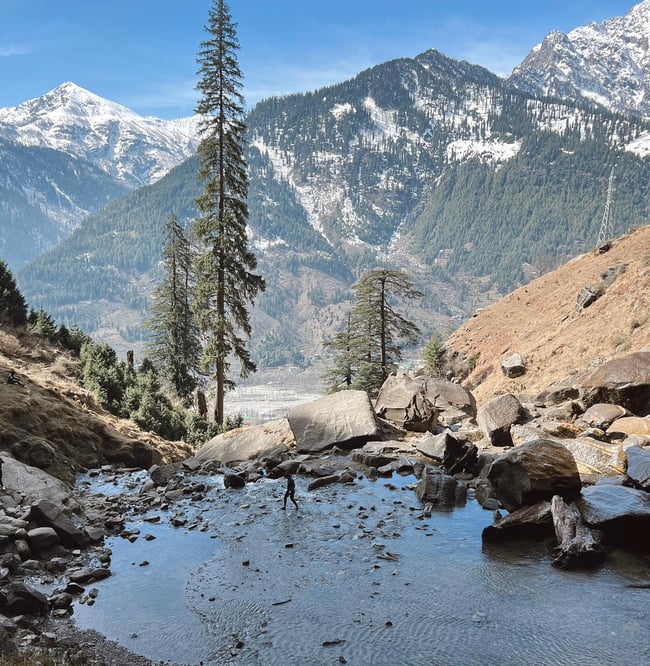 These hikes aren't just for the experts! Come cross off some major major bucket list experiences on your semester abroad in India!
Can I just share something really quick? India is easily one of the most captivating countries I've ever visited. I spent three weeks traveling around northern India, but left with about 20 or 30 other cities I'm dying to go back to visit. A few of those cities on my list are the beyond charming mountain towns where you can casually take a day or two to hike in the ACTUAL Himalayan mountains ... are you kidding me?
Our volunteers spending a semester in India can cross this off their life experience list on any weekend — the city they call home is one of the best gateways to the Great Himalayan National Park ... seriously, you're living like a twenty-minute drive away from this place if you can believe it!


---
Dreaming of spending a semester traveling and teaching English in India?
Learn more about volunteering in India with ILP
---

Because this is a must-have adventure for our ILP volunteers, we've pulled together some info and resources to help you find the right hike and Himalayan experience — yep, they have half-day hikes perfect for beginners, plus longer treks if you're wanting more of a mountain experience. Oh, and of course, we have just a few pictures to get you excited about this beyond-dreamy weekend activity.
First, A Bit About The Himalayas
I'm sure you've heard of them — I mean, Mount Everest is pretty famous! While that highest peak is found in nearby Nepal and Tibet, the massive mountain belt it's a part of stretches for over 1,550 miles from North Africa to the Pacific Ocean side of Southeast Asia. The Himalayan part of that range creates a curve along the top border of Pakistan, India, Nepal, Bhutan, and portions of Tibet — it's huge! These mountains are integral to the rest of the country, impacting India from nearby (the Beas river, which cuts through the mountainside town of Kullu, drains from the Himalayans) to thousands of miles away (a few headwaters that drain from the mountains make their way to the powerful and sacred Ganges River).
Though these mountains crisscross several countries, we're focusing on the Indian side of things. These Himalayans may not be home to the tallest peaks in the world but are home to towering peaks that are hiding snowy caps, thundering waterfalls, alpine lakes, and mountain meadows that create a blanket of wildflowers in the summertime. It's incredibly picturesque, and helps just a little with the nickname of this part of the country: the "Switzerland of India". Are you totally swooning yet?
Spending time in the nearby mountain towns like Manali, Shimla, Kullu, and others means making the easy journey over to the park's entrance for the chance to get a little bit closer to these impressive peaks.
The National Park
The Great Himalayan National Park was declared an official national park in 1999 and was a dedicated UNESCO site in 2014 — it's one of the largest and most picturesque parks in India, and home to a few surprises! I'm sure you're expecting dramatic mountain views (which there is plenty of), but the park is also home to over 150 ethnic villages, and animals like musk deer, the elusive snow leopard, brown bears, blue sheep, and almost 200 species of different birds. The whole national park is surrounded by 10 nearby wildlife parks to give you an idea of how protected the area is.
You'll find a smattering of hikes for all skill levels in the four valleys of the park: Tirthan Valley, Sainj Valley, Jiwa Nal Valley, and Parvati Valley. The park is huge, but still only contains seven of these massive mountains (the highest topping off at 20,440 feet — the Pyramid Peak).
All About The Hikes
When I think of "Himalayan hiking", I think it's for experts only, but that's not the case at all! There are a handful of hikes in the GHNP (Great Himalayan National Park) ranging from all sorts of skill levels and time commitments — which makes it so accessible if you're not exactly the "hiker type" but still want to have the experience! We've broken down some of the hikes below + given some resources to help you get an idea of what might be possible during your semester.
Half-Day or Full-Day Hikes
Looking for some options that aren't too intense or too long? The GHNP has options for those short on time or who want to experience the national park without staying overnight during their hike. As a heads up, some of these hikes have a starting point deeper in the park, where it would be best to stay overnight in one of the many villages closer to the trailheads, but can be doable without the overnight option.
Here's a highlight of some of our favorites:
Hike To The Park Gate
You can drive up to the main office of the GHNP, but you have to hike to reach the park's gate (which makes for a great picture, by the way). Currently inaccessible by road, it's a 3-5 hour hike depending on how quickly you hike there and back ... but the views are rather pretty. You'll pass through the blue Tirthan river, past a handful of the local villages found within the park, then you can, of course, snap a picture of the iconic gate at the end before heading back. The trail is rather easy with minimal elevation gain.
Hike To Chehani Kothi
Start your hike in the little Bihar village, then take a trek through the dense forest, stacked fields carved into the mountainside, and plenty of mountain views when you reach Myagi (an incredible viewpoint and local village). You'll also pass through Chehani which is home to Himachal Pradesh's tallest temple: the Chehni Kothi. The stone-and-wood tower gets its name from the local village and creates quite the backdrop against the towering mountains. This hike is also easy to access, with low elevation gain (and a roundtrip itinerary of 3ish hours).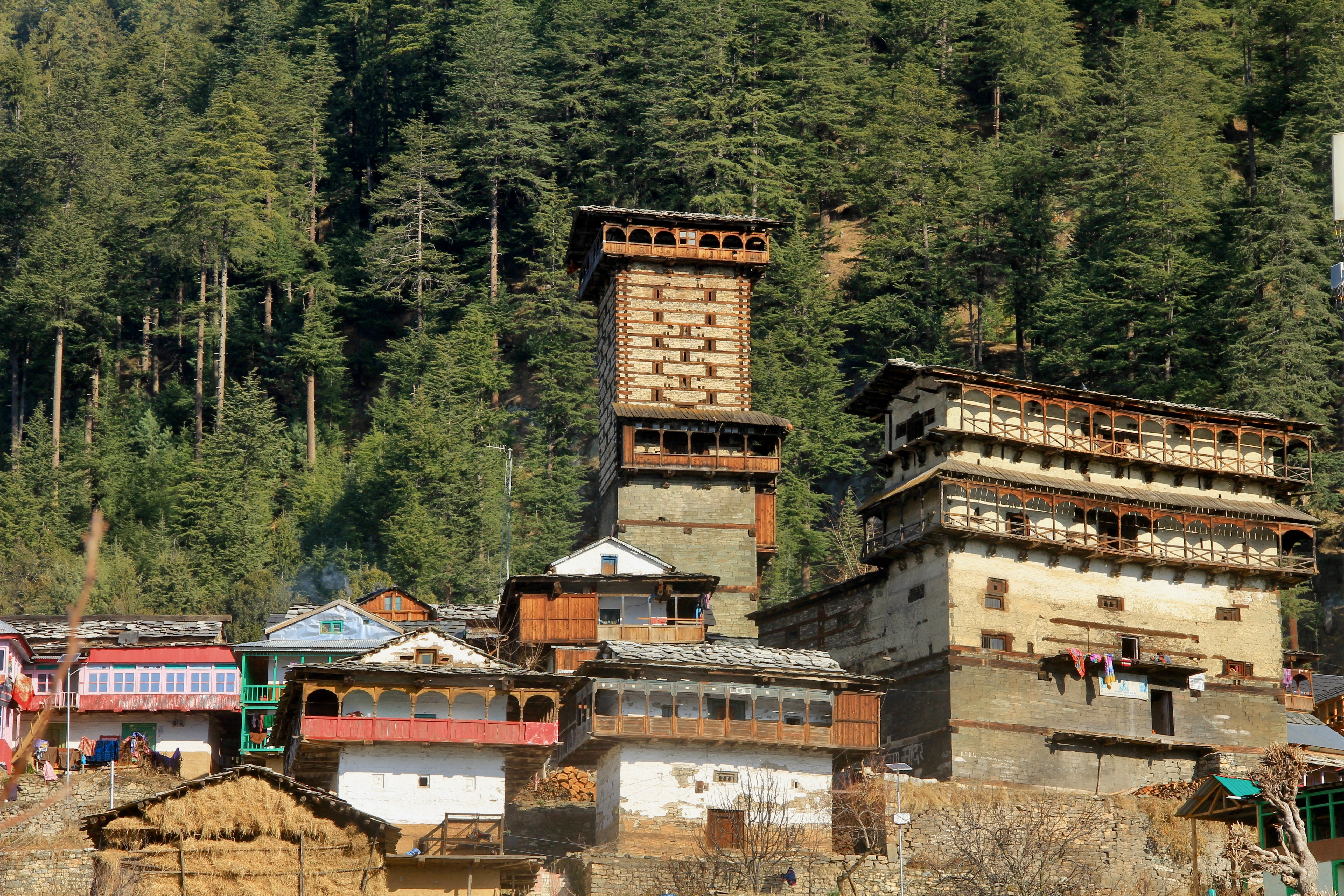 Head To This Waterfall
If you find yourself near the Tirthan Valley portion of the park, you can take this half-day hike to the tumbling Chhoie waterfall. It's a bit of a steep hike to start through waving treetops, but no worries, the waterfall isn't too far — this is a rather easy, 2-3 hour hike that leads you past a little village then finally to the falls, where you can cool off in the icy water if you'd like!
Best to hike this trail in the summertime if you'd like to take a swim, but the fall leaves are rather spectacular if you're hiking in the wintertime.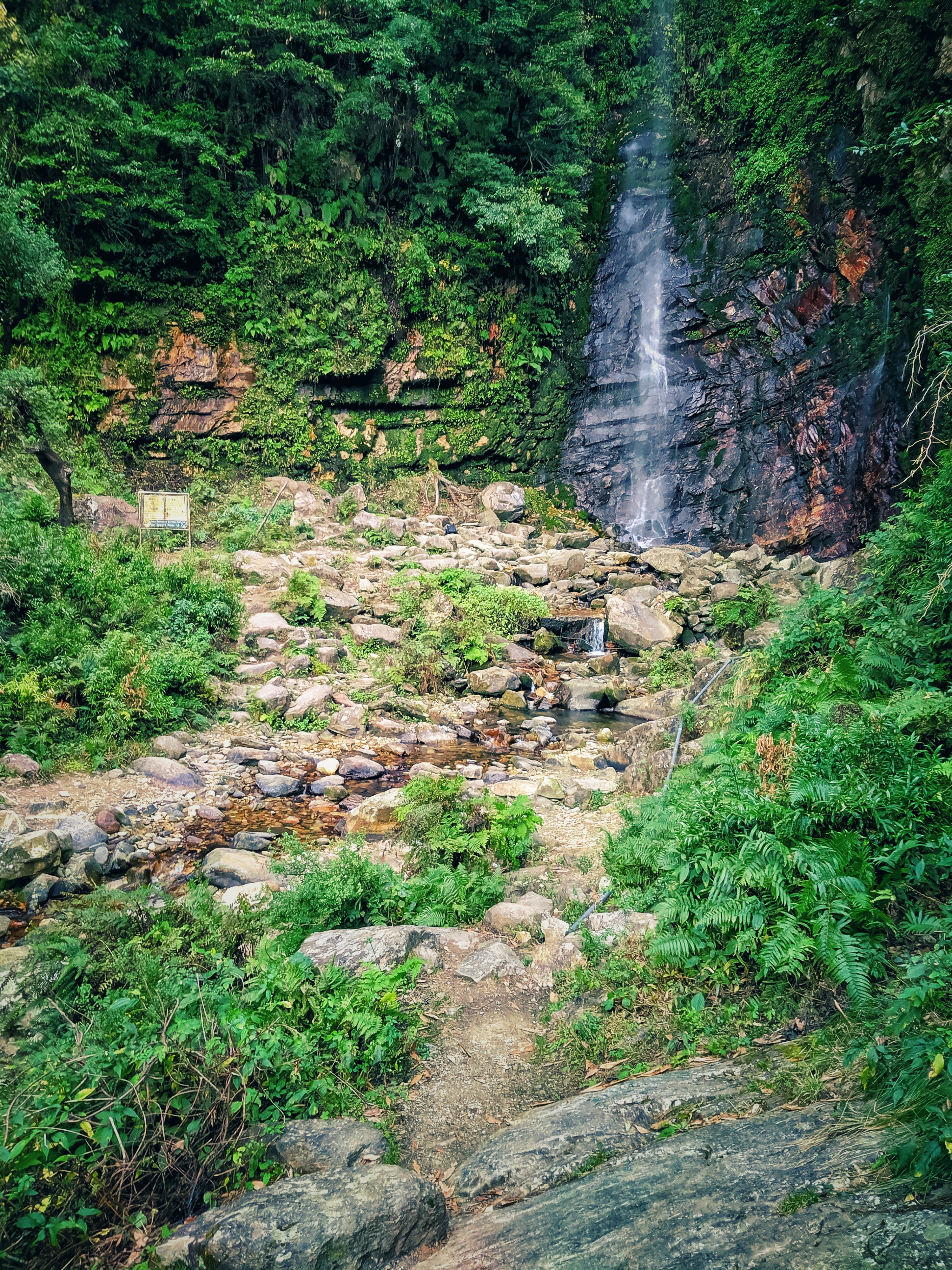 2-3 Day Treks (Or Longer)
Thinking just one day isn't enough in this picture-perfect place? Come on a multi-day hike to tumbling waterfalls and villages hidden in the deeper corners and peaks of these four valleys. Team up with an official guide who often has a team to help you pack up and carry the necessary gear for a night out in the mountains (tent, food, etc). Most even prepare your meals on your hike making packing (and planning) a cinch. It's a pretty unreal way to get lost in the entire experience of hiking in the Himalayas.
Here are a couple of examples of some trek schedules to help you know what's out there:
The Rolla Trek
This 2-day trek is one of the most casual overnight hikes that lets you visit some of the more remote villages and different ecozones of the national park. The hike starts in Gushaini where you'll meet your staff and grab your gear, then you'll head to the Ropa village before hiking along the blue Tirthan River. You'll make camp at the Rolla campsite which is next to the river — some have even spotted monkeys heading to snag a drink from the river once the sun starts to set.
After a night of camping, you'll head down the trail and finish your trek in Gushaini. Overall, this is an easier hike with limited elevation gain (the trek goes up past the Park Gate if you're interested in a longer version of that day hike).
The Rangthar Trek
Another 2-day option that boasts some pretty spectacular scenery. You'll start at a higher elevation than the Rolla trek, at the Pekhir village. The trails on this hike are a bit steeper but open up to panoramic views of the whole area — it's one of the best hikes to see more views of the Himalayan mountains. You'll also visit the Lakcha village and pass some of the terraced fields.
If you have an extra day (or want more hiking on the second day before heading back), you can push this to be a 3-day trek and head to the summit of Barchi for even more impressive views.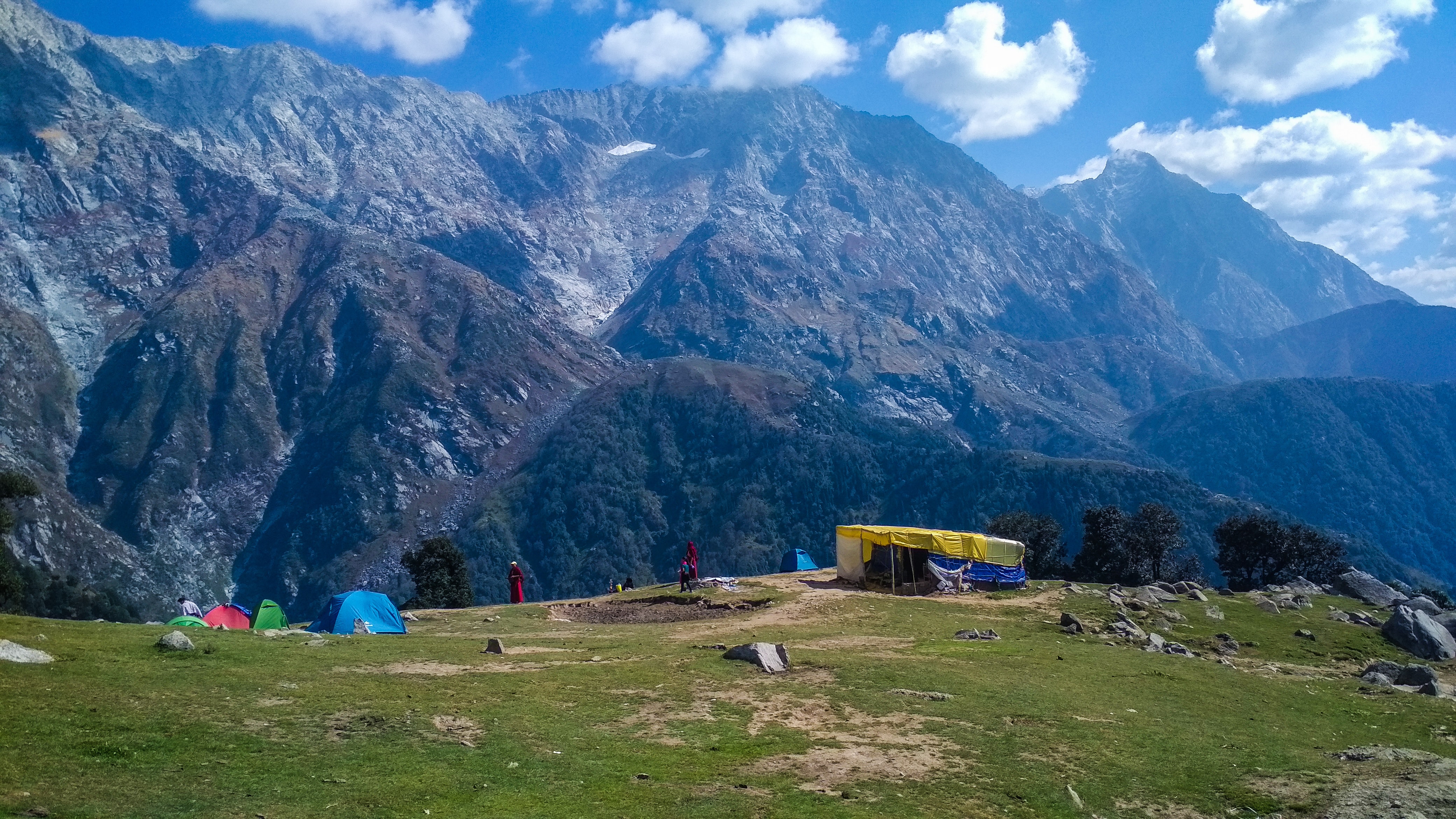 A Few Insider Tips To Know
Fees And Permits + Hours
There is a fee to enter the park. A permit is required for all hiking (overnight trips must be pre-approved). You can find more information about the associated fees and permits here.
(Make sure the organization you're hiking with either includes this charge, or you're prepared to arrange to get the permit and pay the associated fees in addition to the costs of your overnight trek).
Get Way More Info
You can find a list of all sorts of guidelines and recommendations on the official website. You can also learn a whole lot more about the Himalayas in this deep-dive article.
When Should I Go?
You'll see dramatic views any time of the year, but March, April, May, and June are the best spring/summer months to come visit. September, October, and November are also popular times to visit (if you're eying to see the most wildly, plan a visit from September to November, when many animals migrate to the lower elevations.).
It's less recommended to visit during the rainy season from July to early September, so best to visit during one of those other suggested months during your Fall, Spring, or Summer ILP semester.
+ A Few More Resources
Remember, with ILP, you'll have lots of local help planning your vacations in this particular location. However, feel free to do your own research about the hiking trails to help you pick which option would be best for your group.
This hiking site has a fantastic outline of some day hikes + a few longer hikes to help you get an idea of what else is available. They have some handy descriptions as well as a map to help you orient yourself with the trails, villages, and landmarks, and show the elevation gain and hiking times as well.
You can also check out more trails on AllTrails.
Getting To The Park
If you'll be in Kullu already, lucky you — the park's entrance is a 20-minute drive from Kullu making it easy to arrange transportation there and back on any weekend you want!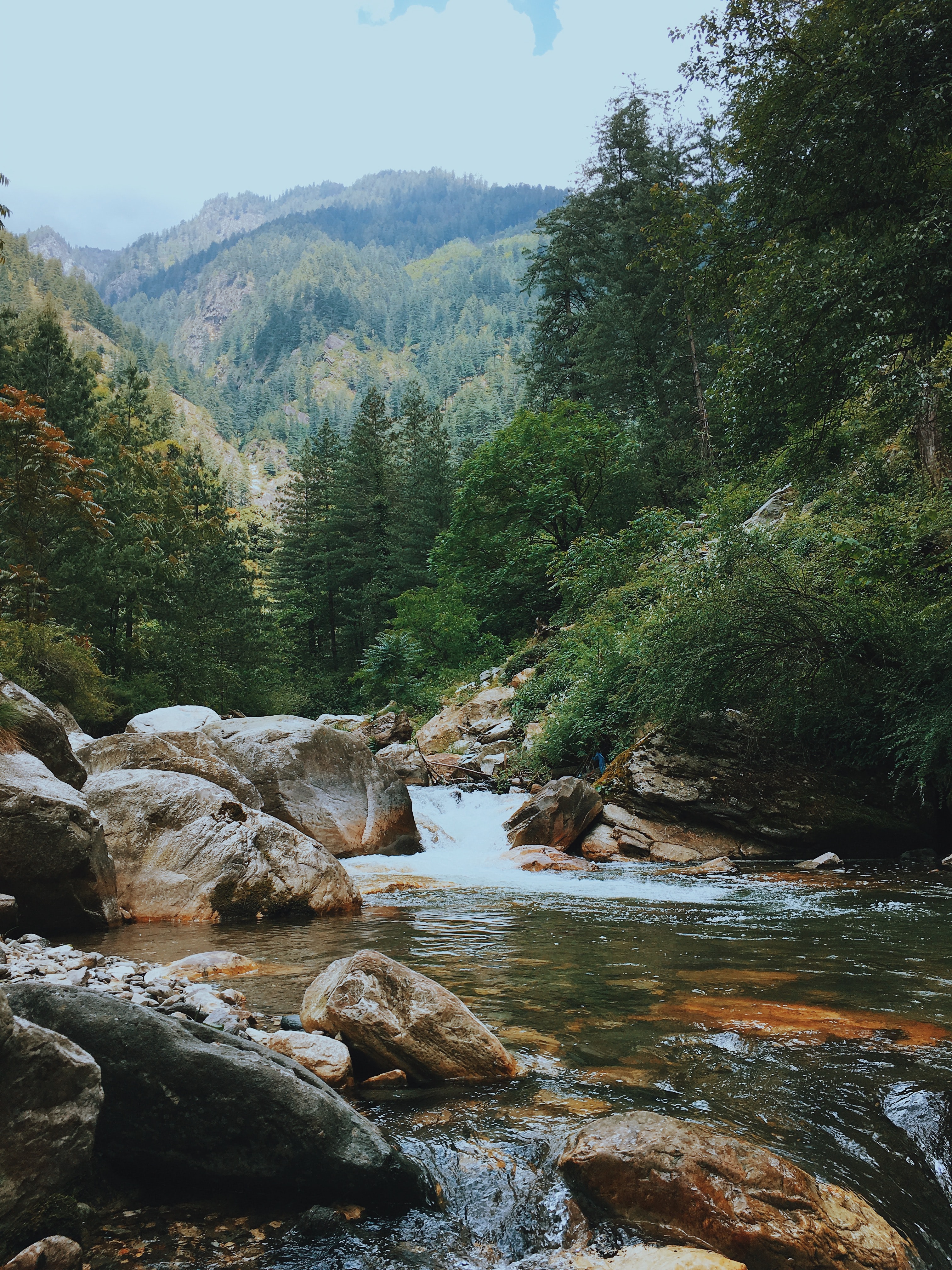 Come to India with us!
If you've been dreaming of visiting this country but wasn't sure how to make it happen, we've got that all taken care of. Come live in India for a few months with a group of American college-age volunteers. You'll spend just part of your time teaching English, with weekends off and vacation days to explore all the cities on your bucket list — plus, we handle your roundtrip flight to India, your visa, housing, meals, language classes, as well as support and training before you leave and while you're abroad. Yep, all of that is included in your Program Fee!