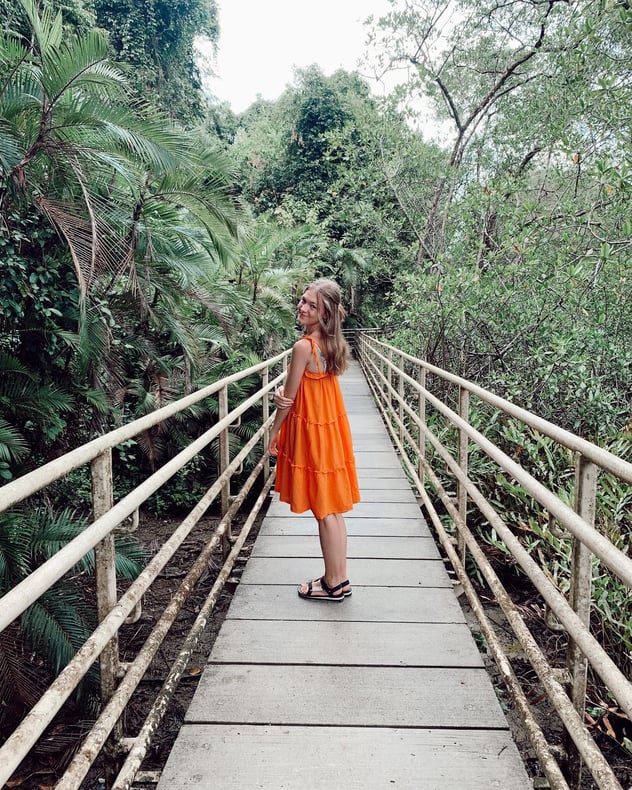 Planning a semester abroad in Mexico? Well, it's never too late to start thinking about all the rad ILP vacations you can take, like maybe in Costa Rica?
We're here to make life a little bit harder while you're living in Mexico. Not only are there dozens and dozens of rad vacation spots in your own country (um, hello Puerto Escondido and Queretaro!) but now you can easily hop over to countries like Costa Rica while you're volunteering abroad in Mexico.


---
Yep — Get vacation time while you teach English in Mexico
See what volunteering in Mexico looks like here.
---
If you spend a semester volunteering abroad in Mexico, you'll be able to explore your own country or visit others on your ILP vacations. And, if you get yourself to Mexico City for a flight, you can easily get to San Jose, Costa Rica (don't miss these Costa Rican highlights while you're in town). We actually found roundtrip flights for $200-300, so keep Costa Rica in your options.
How To Fly From Mexico To Costa Rica For Cheap
Depart From Mexico City + Fly Into San Jose
If you want to fly from Mexico to Costa Rica, there are quite a few airports in Mexico to choose from but almost, always ... Mexico City is going to be the cheapest option (by far). That makes sense since it's a major international airport.
Same thing with Costa Rica. There are several airports you can check out but San Jose is the capital and the hub for international flights and is likely going to be your cheapest option. But also think about where you want to go once you're in Costa Rica. Do you want to stick close to San Jose and enjoy the jungly adventures, hike to a volcano, and white water raft?
Or are you planning to go to the northwest sandy beaches at the coast of Guanacaste? In that case ... you actually might want to flight to the northern airport (in Liberia) and skip San Jose all together - OR - you might want to still fly into San Jose and then jump on a bus or a domestic flight to Liberia to get up north. Options, options.
If you're an ILP volunteer, you're sitting pretty because you'll be just a bus ride or so from Mexico City. It's really easy to grab a cheap bus to the Mexico City airport so that you can catch a flight from there. Make sure you give yourself enough time to arrive before your flight though! We always recommend arriving 2 hours early to check in for your flight, but you may want to arrive even 3 hours earlier to account for unexpected things (like buses being late or long lines). Welcome to life in Mexico.

Compare Airlines and Prices
There are lots of flights that leave out of Mexico City and several even head to Costa Rica rather regularly, so doing your research will pay off. We recommend checking out these budget airlines in Mexico: Volaris, Interjet, and Aeromexico … just make sure not to get tricked by budget airlines if you book with them. But if you don't care about things like choosing your seat or having a meal, then it could be a great budget option for you.
You can check each flight's individual website, but you can also look at Skyscanner (and other cheap-flight-sites) to see what prices look like pretty easily for multiple airlines.
Just a quick search finds that you can fly roundtrip for around $280ish (slightly less and much more, if you want to pay for another more expensive airline).
Be Aware of the Dates You Fly
Prices stay pretty consistent during the year, but there are some things to keep in mind when flying to Costa Rica. If you can be flexible on your dates, that'll help — you might save $100 by leaving on a Wednesday instead of Tuesday. There's actually a huge range in prices even during the same week, and it all depends on which day you fly. I mean ... this is what a typical month looks like in you're researching flights (I used Skyscanner to get those quick side by side prices).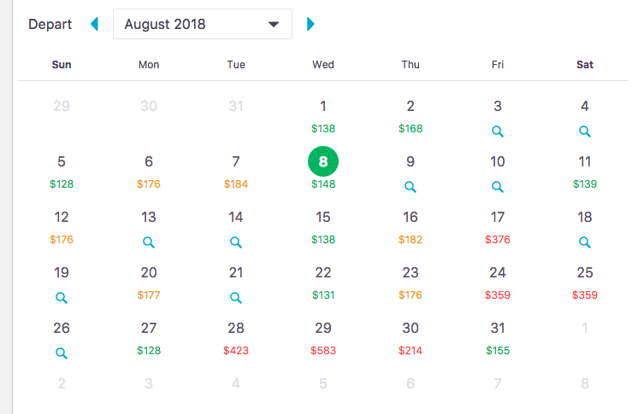 If you can fly on Wednesday the 22nd you're going to pay less than half of what you would pay to fly 2 days later on the 24th. Being as flexible as you can when your depart is going to help you save more money.
Oh and head's up, it is more expensive to travel to Costa Rica in December (because of the holidays), so opting to fly in September, October and November or even July or August might get you better prices on flights and other purchases in-country, like tour guides or even hostels.
You probably won't be able to set your vacation dates if you're an ILP volunteer (because your coodinator chooses ones that work best for the school). At the start of the semester you'll receive what your vacation dates are, so we recommend plugging those dates into your searches and see which one offers you the cheapest option and then plan your vacation that way.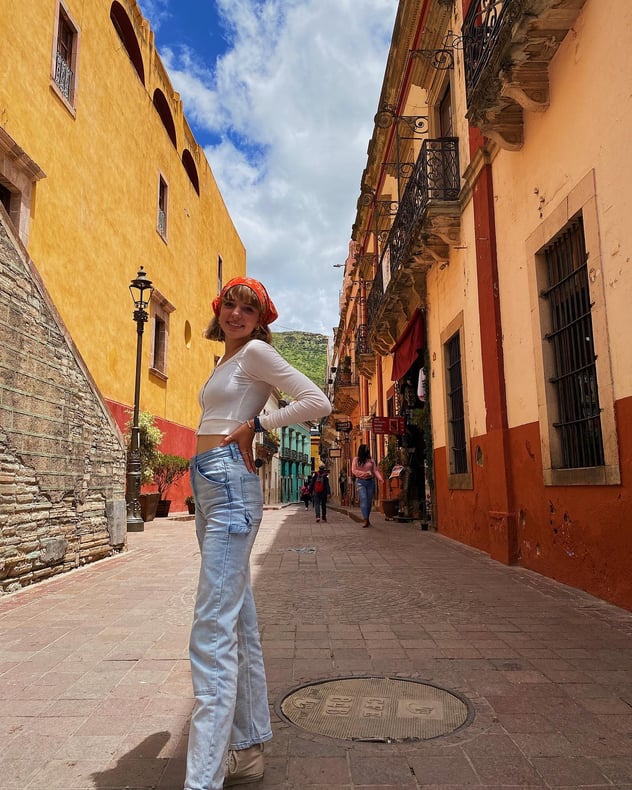 We're head over heels for Mexico.
Come get some serious wanderlust by stalking our Instagram account and learn basic Spanish so you can get the best deals on cool souvenirs and bags of fresh fruit juice. Oh, and get the info on a semester in Mexico, right here: