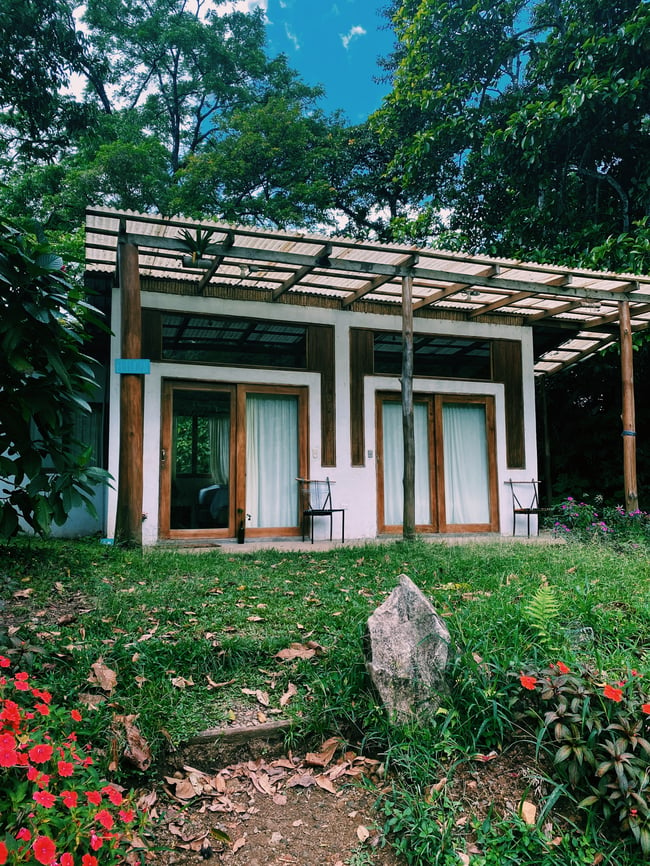 Stay in a bungalow, with jungle views, a waterfall, and more just outside of your window.
We cannot get enough of Nicaragua. On my last trip there, I was blown away by the colorfully captivating cities around Granada, but seemed to have found my favorite spot (so far) in the country while traveling around Matagalpa. I mean, it's pretty hard not to love the idea of staying in a jungle ecolodge, waking up to sunrise peering over towering limestone mountains, and swimming in waterfalls.

---
READ NEXT: All the perks of Nicaragua in one spot.
---

I was beyond thrilled to come to visit this part of the country — it's one I've had my eye on for months and tried to piece together all the info I could about this area, but it's definitely off the tourist's radar, so details were harder to come by than other destinations in Nicaragua. But not to worry, because I have all the details from my visit here spelled out below, so you can plan your own dreamy trip here!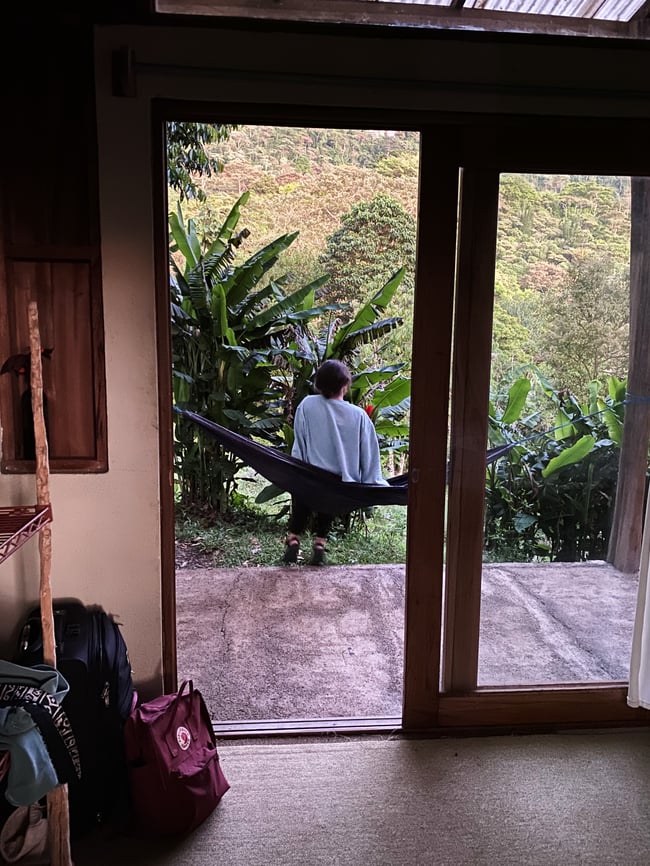 All About This Ecolodge
Okay, we're about to dive into the details of this place (where it is exactly, what to do, tips for your trip, and the logistics, like costs, etc). However, I wanted to give you a bit of info about expectations first.
We're venturing into the Matagalpa/Jinotega Departments of the country for this adventure, found in the northeast corner of Nicaragua. The feel here is completely different than the cities and beaches on the eastern coast — it's cooler, higher elevation, with swaths of dusty desert filled with cattle, and pockets of lush jungles that are incredibly thick. As we made our drive up from Granada closer and closer to our ecolodge in Peñas Blancas, the landscape switched to curving roads with rolling green hills. There were hibiscus flowers of all different colors hanging over the road, with little villages hiding between the massive leaves of banana trees and other tropical plants. Just gorgeous.
This greener, more lush area of Nicaragua is known to be hiding a few waterfalls (more on that later). It's also an area seemingly untouched by tourism. You'll get that general "undiscovered" vibe while traveling in Nicaragua, but especially here. There were multiple times when I thought "how come nobody else knows about this place?" because it seemed too beautiful for us to be the only ones there.
Why Stay Here?
This may be been the reason to come trek out here and was well worth it. We stayed in the area of Selva Negra, a beautiful swatch of jungle where the views feel more like Costa Rica or even northern Vietnam, where you'll be staying in little bungalows on this patch of land.
This area is tucked off a rocky dirt road and opens up to this place that just looked like something out of a children's book? I mean, there were patches of pink, yellow, and orange flowers and butterflies flitting around the garden. The pictures speak volumes, but picture a set or two of A-frame bungalows fitted with a hammock, an open-air kitchen with bunches of bananas hanging off the beams, greenhouses and local flowers, a big pavilion, and a gurgling waterfall just a 3-minute walk away.
We stayed here because of the atmosphere, things to do at the ecolodge, and the fact that it was a good traveling point between the two waterfalls on our list, and the city of Matagalpa (our final stop). Plus the chance to just relax and unwind.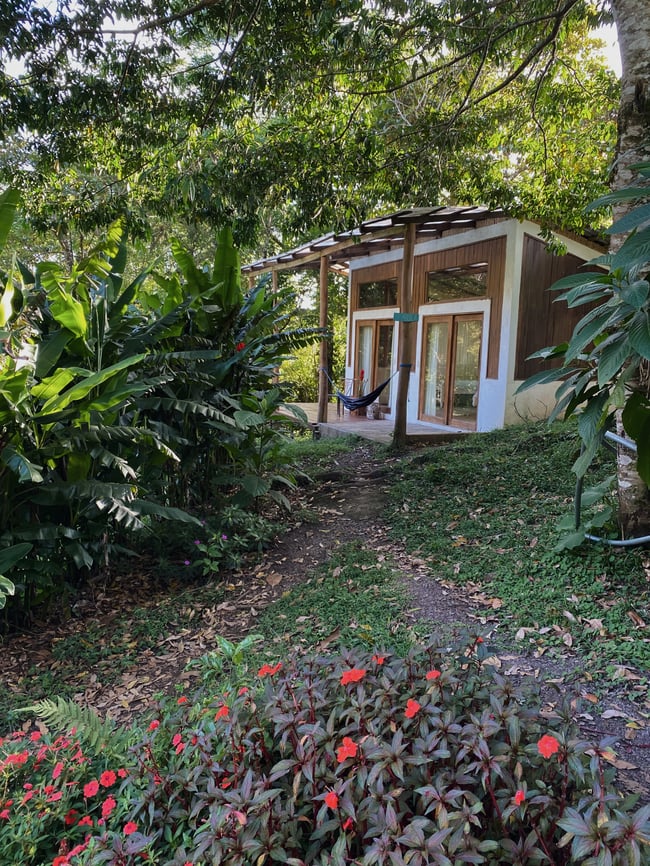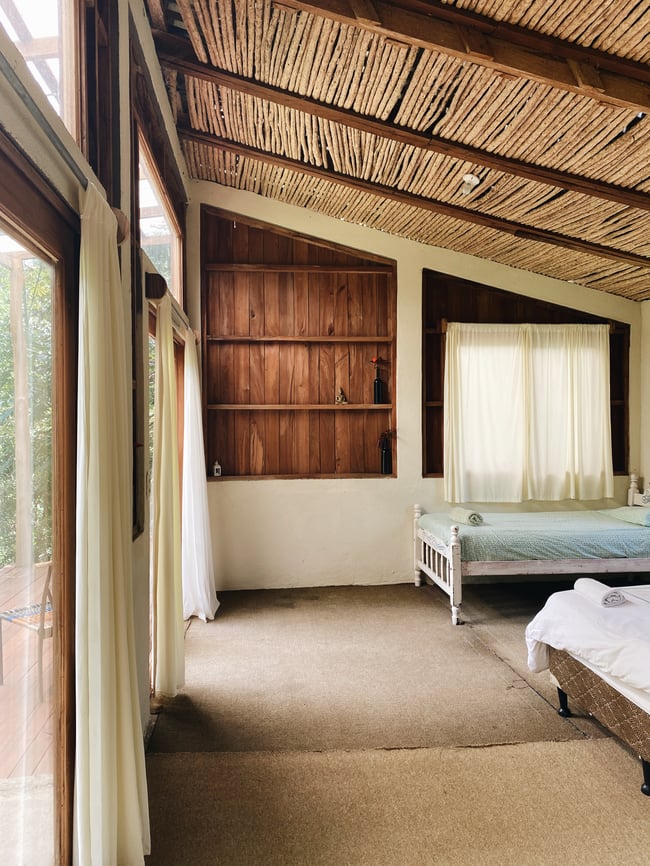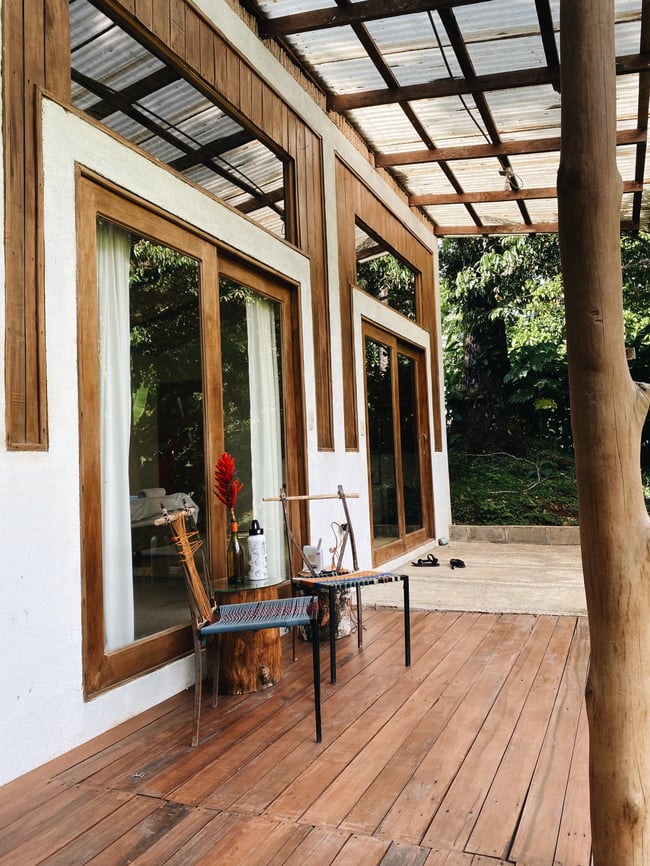 Things To Do Onsite
One major perk of staying here are the things to do. Don't get me wrong, staying here is a heavy dose of relaxation, with afternoons of hanging out in hammocks, taking a lazy walk around the garden, and just enjoying the scenery (in cooler weather than the hot and humid city and coastline). While there is plenty of free time to just soak in the views and general magical atmosphere of the place, there are a few activities available.
Yoga ($10 per lesson)
Sound Meditation Healing ($20 per session, 1 hour)
Time At The Onsite Waterfall (Free)
Hiking With A Guide ($8, half-day or full-day)
Bird Watching Tour (Not sure about the price for this one, but we saw and heard quite a few birds just while hanging out in the evening. One of the private rooms is called the Tucán room because there's a big tree where you can sometimes find toucans chattering in the morning. Starts at 5:00 PM).

(*Prices are referenced in USD)
We were just here one night but wished we were here for two or even three if you want pure relaxation. As was mentioned, there are a few activities (some short, some long) to keep you occupied for a couple of days, and still leave time to just wander around the little dirt pathways on the grounds and admire the stunning views.
All of these pictures were taken just a few steps from where we had breakfast. Amazing.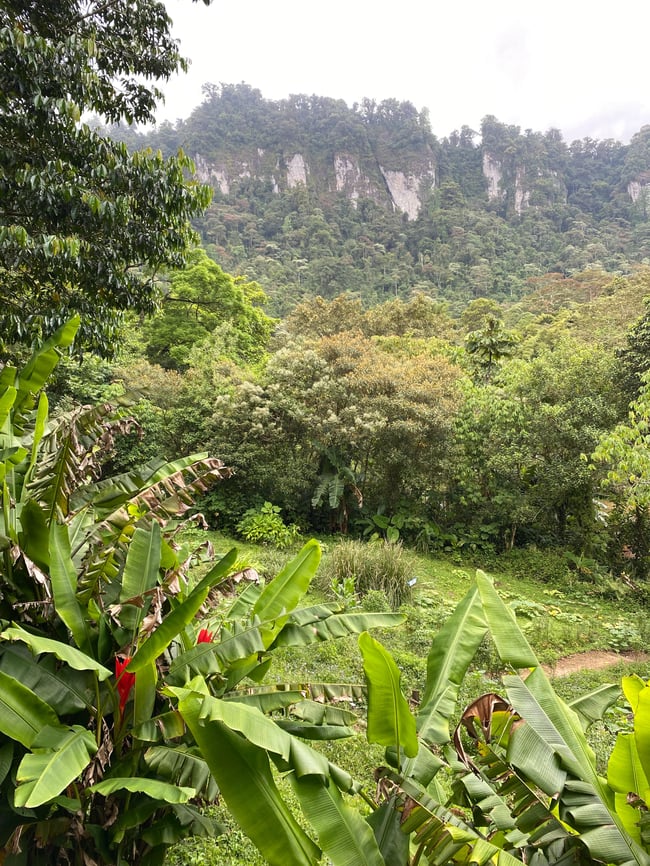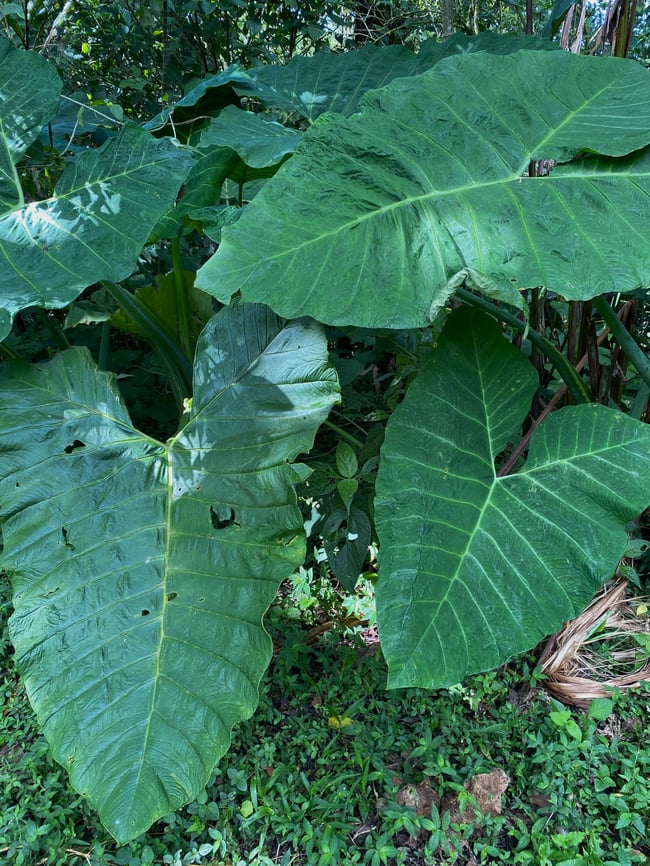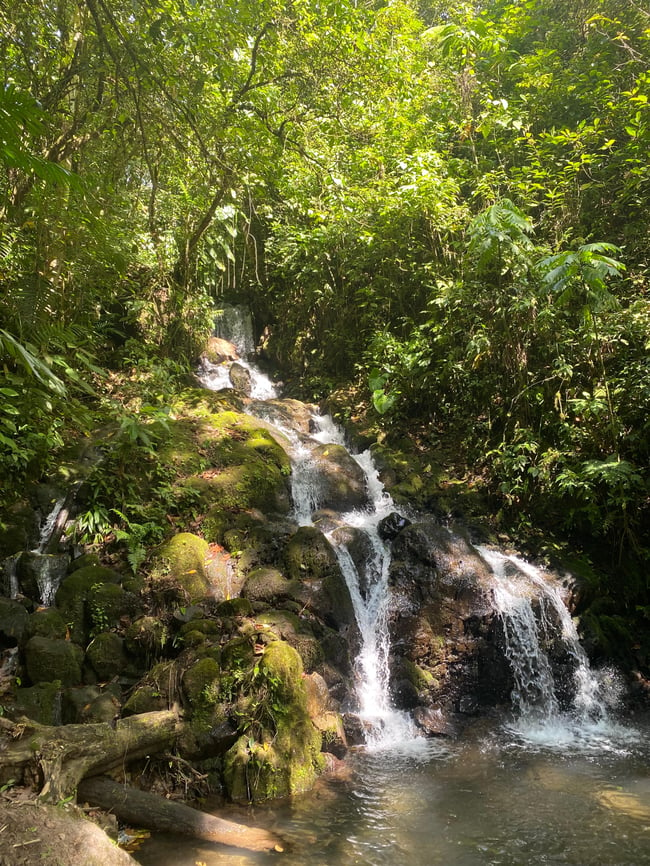 Details Like Cost + Contact Info + Other FYI Things
The name of this place is Reserva Los Nagoles. They don't have a website (remember how I said this place is pretty off the radar?), so best to reach out on Whatsapp (505-5769-5168). They also have a Facebook but I got quicker responses via their Whatsapp.
Address: KM 195 Carretera al Cua Peñas Blancas, Jinotega Nicaragua
We stayed in a two-person cabin for $45 a night (so split between my friend, that was just $22.50 a person). They have a selection of cabins and hostel-style rooms, with a shared outdoor bathroom, so prices can vary. You can pay via bank transfer, but I was fine paying in cash at the end of my stay, so I could settle my bill for the room plus the meals.
Meals are all onsite and are very affordable: $2 for lunch and $2 for dinner. For lunch, we had rice and beans and eggs with tortillas and local cheese and salsa. Dinner was a delicious pumpkin soup with plantains. All stays include breakfast. Breakfast was fresh fruit and housemade granola. The ecolodge also makes their own kombucha (delicious) and has water sourced straight from the mountains.
A Bit About What To Expect
You'll want to be prepared for a few things. The area does have WiFi but the connection isn't super strong. It also gets dark early (really dark) so I was glad I had my phone flashlight to make the walk back from dinner to my room.
It's a very rustic experience. The road to get here is very bumpy, this place doesn't see many travelers, and there are some things that may not be up to your "expectations". The shower in my room was a pipe that poured out from the side of the wall, the wooden slats on the roof meant gaps where bugs could crawl in, etc. I highly recommend coming with an open mind, ready to accept this rustic getaway.
There were more bugs than I had planned on, and wouldn't have minded having my bug net to give me some peace of mind while sleeping (I saw several beetles, spiders, and other bugs that found their way inside before turning off the lights so imaging them crawling around made it a touch hard to fall asleep without my bug net). You will want to wear bug spray.

The nights are cooler so you don't miss the AC. I was glad I brought leggings and a pullover to wear.
There are also projects (like the pavilion) that were under construction. I loved my stay here but wasn't anticipating a resort. Just make sure you're coming with the right expectations!
The staff is so friendly. We ate breakfast with this kind lady (and her grandson), who was actually the mother (and son) of the owner, who decided to build this retreat himself. He has help of course, but we often saw him onsite gardening and helping with construction. He speaks excellent English. During our stay, there was just another couple traveling through Nicaragua for a few months, from the Netherlands ... and that's it.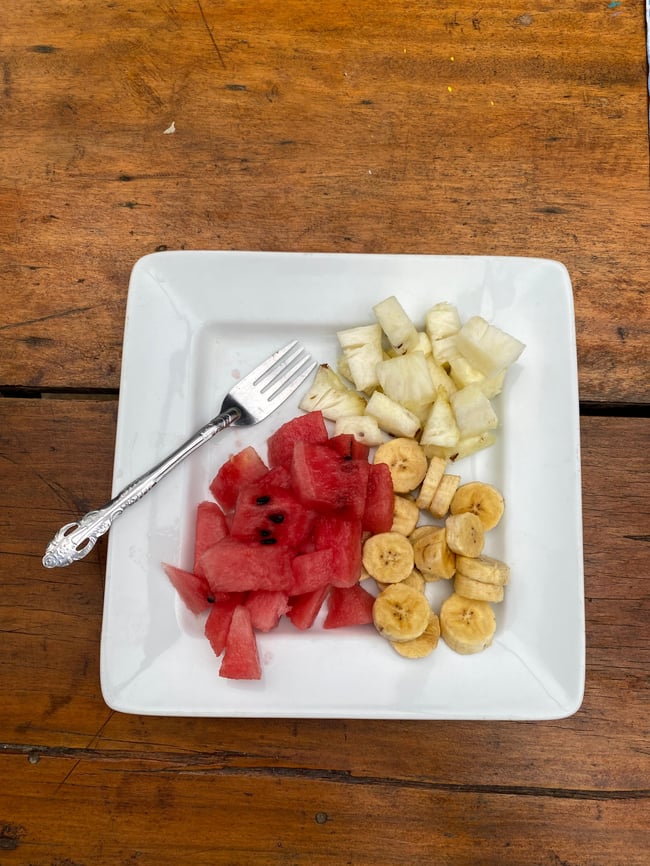 Other Places To Stay In The Area + Other Things To Do
If you don't want to stay at the Reserva Los Nogales, there are a couple of other housing options right on the same road. Just know housing is limited, without many resources to help you book your trip — got to love those "road-less-traveled" kind of vacation spots, right?

One more popular option with backpackers is Don Chico's place. I messaged them several times on Facebook and messaged on WhatsApp (+1 505 76670139) but didn't get an answer. However, I did hear of some backpackers from Europe who stayed there and got a guide to take them to the surrounding jungles to see some waterfalls. This blogger has a great post about the hike arranged through Don Chico.
I also drove by a hostel that's possibly called Macizonica with this WhatsApp number (505-8922-1111) if you'd like to reach out to them.
I would make sure you have a confirmed reservation before making the trek out here: Peñas Blacas is more remote, and there aren't a string of hotels nearby that you can use as a Plan B if you just arrive and all the rooms happen to be full.
+ Other Things To Do
We mentioned the things to do at the ecolodge, but there are other tour operators around who can also arrange a tour for you. When researching the area, this one popped up: It's a 2-day tour that takes you around the area, with a pick up in Matagalpa. You may be able to message and ask if they could pick up you Penas Blancas or just not return you to Matagalpa if you'd like to stay around the area at one of these lodges.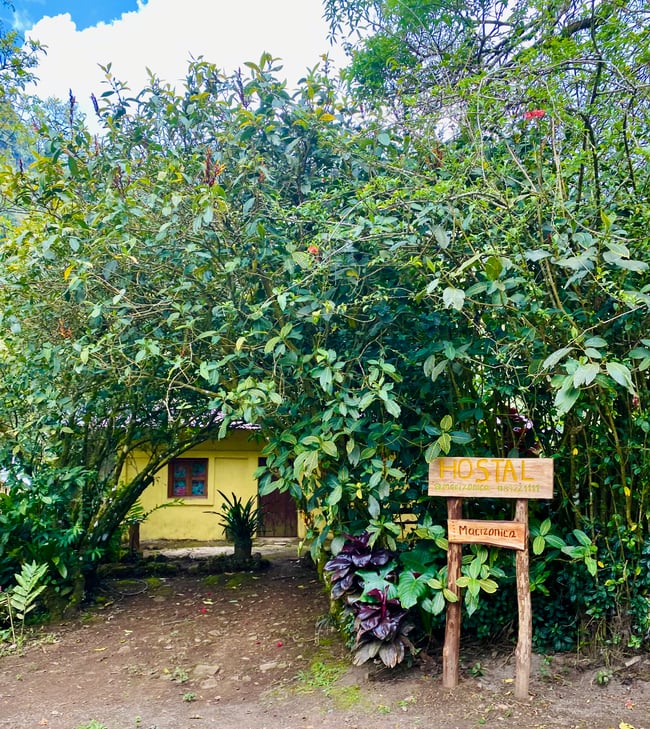 How To Fit This Into Your Itinerary
As was mentioned, you'll find the ecolodge in a part of Nicaragua called Peñas Blancas. It's found about 1.5 hours away from the large city of Matagalpa if you're taking a taxi or driver (and not traveling via bus). We love all the things to do in and around Matagalpa, making it a fun side trip to see even more of Nicaragua while you're up in that part of the country.
I'd plan on budgeting 3-5 days in this area of Nicaragua (or more!) just to make sure you have enough time to see it all — and justify the traveling time you're coming from somewhere like Granada. We've had ILP groups in the past visit Matagalpa on a weekend or 3-day weekend, so plan on tacking on a couple of extra days to visit Peñas Blancas if you want to add that in.
Getting Here
We traveled here via driver because we wanted to make a few stops along the way from Peñas Blancas to Matagalpa — but you can cobble together your own DIY route if you have the time.
Again, here's the address of the ecolodge: KM 195 Carretera al Cua Peñas Blancas, Jinotega Nicaragua
The ecolodge is down a dirt road about a half a mile or so, where you'll need to travel slowly. There are a few little streams that your car will need to pass as well if you want to communicate that to your driver.
You'll turn off the main road to reach this dirt road once you see this "Reserva Natural" sign (pictured below)— You'll pass the two hostels we talked about above, and a blue colorful building on the right hand side right before you reach the entrance of your stay (pictured below).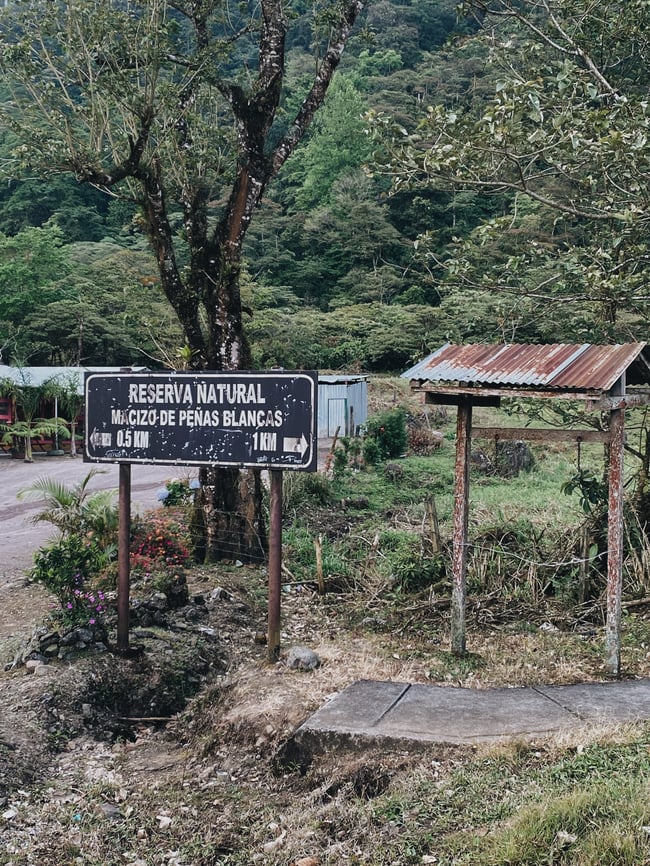 Here's a picture of what the entrance looks like, although the sandbags and stocks of concrete blocks may not be there when you get there.
Going By Bus
It's going to be a longer ride, so make sure you have time for that in your itinerary if you're coming by the local Chicken Bus (we have more info on traveling by bus in Nicaragua here, which may be helpful). Again, I went with a private driver, but did chat with a few travelers to get the following info:
I'd suggest getting a Chicken Bus from Matagalpa to La Dalia (or another nearby little city). We did see Chicken Buses hanging out in La Dalia with "Matagalpa" on the front, but you may be able to get more info here. Supposedly buses leave when full, from 6:00 AM to 6:00 PM. Tickets are $2ish, and the ride will about 1.5-2 hours. You'll need to take a taxi from there up to the ecolodge in Peñas Blancas or get a bus headed towards Sonora or Cuá. You'll likely still need to taxi from where you get dropped off to the location of your homestay or hostel unless you can arrange a potential pick up.
There are also some reports of Chicken Buses that can take you to Peñas Blancas from Matagalpa. I'd ask around to confirm, but supposedly you hop on a bus headed towards Él Cuá and get off at Empalme la Manzana, the turn off for Peñas Blancas. It's a 3-hour ride, for about $2.50. Again, you'll likely still need to taxi or hike to where you get dropped off to the location of your homestay or hostel unless you can arrange a potential pick up.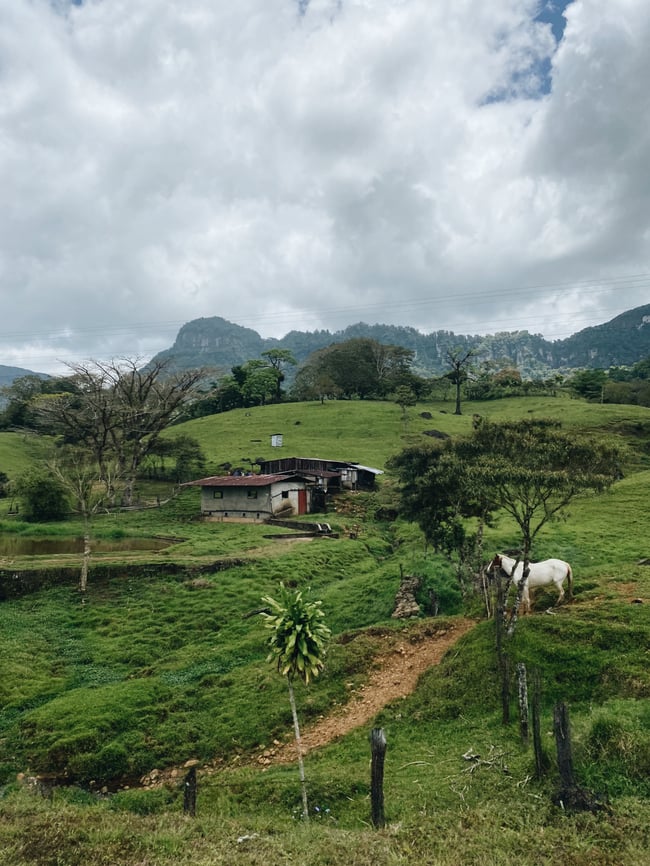 What's this about a group of volunteers in Nicaragua?
Come join the club! ILP (International Language Programs) sends college-aged volunteers all around the world to teach English and spend time traveling around the country they call home for a semester. One of our favorite destinations is Nicaragua ... can you see why? Learn more about all there is to do here as an ILP volunteer.