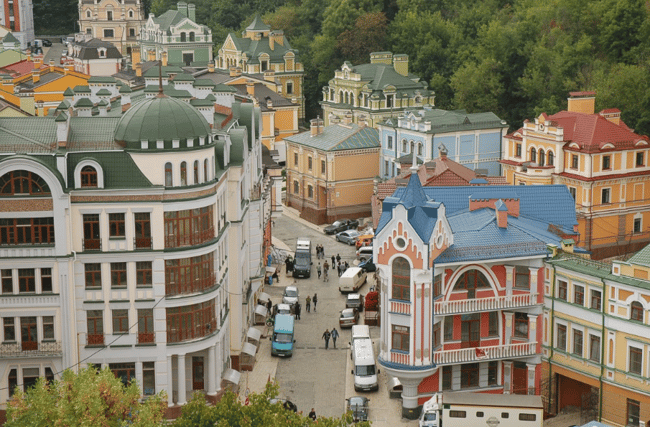 With every weekend off as an ILP volunteer, you'll have plenty of time to explore a few of our favorite day trips and weekend getaways.

Our ILP Volunteers will be living in the capital city of Kiev, which has more than its fair share of things to do. From towering cathedrals painted every color you could imagine to some of the most breathtaking museums around, you certainly can spend your free time just exploring what Kiev has to offer.


---
Wondering exactly how to spend your time in Kiev?
We've pulled together our go-to tips and insider tricks to seeing Kiev, Ukraine.
---

That being said, there are also some gems hiding in this country that are just a short bus ride or overnight train ride away from the capital city. And since all ILP volunteers are only teaching part time during the week, and have every Saturday and Sunday off, you can certainly check out our favorite day trips and weekend getaways during your semester:
Day Trips from Kiev
Pyrohiv
The Lavra
Chernihiv
Chernobyl
Pyrohiv's Windmills
Quaint, charming, and complete with windmills, this is a huge, open-air museum that lets you tour rural life in Ukraine. You'll want pretty much all day to wander around the 300+ buildings, homes-turned-museums, and other preservations of a huge part of Ukraine's past and culture. Wooden churches dot the picturesque hillside that are just stunning in the white snow, or the rolling green hills you'll find in the summer time.

We've outlined all the details to visiting Pyrohiv right here.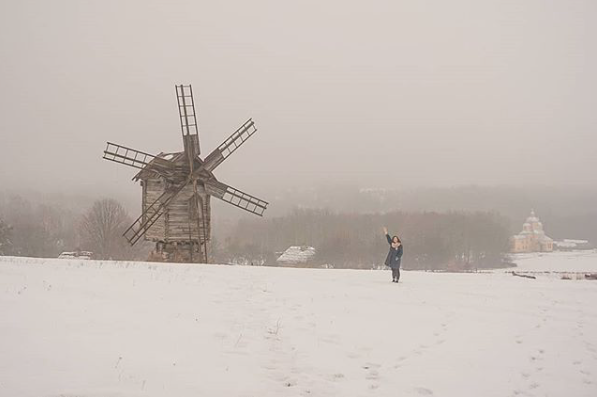 The Stunning Lavra
Alright, so the Kiev Pechersk Lavra technically isn't outside of Kiev but it's definitely worthy of a day trip. A dizzying complex of some of the city's prettiest cathedrals, churches, gold-domed bell towers, sprawling ground and gardens, plus an underground cave complex is what you will find at the Lavra. Voted as one of the World Wonders of Ukraine (plus, it's an established UNESCO site), it's an absolute must see during your semester.
The area is divided into two sections: the upper Lavra is where you'll find the churches and towers, and you'll find the cave and underground section in the lower level.
Entrance Cost: Depends. Your flat rate entrance fee is 30 UAH, but you can pay anywhere between 20 - 70 UAH to get inside some of the bell towers and cathedrals. Get a list of ticket prices here.

Hours: 9:00 AM to 6:00 PM, daily.
Getting Here: Ride the Kiev metro and get off on the Arsenalna Metro Stop (it's on the red line). The Arsenalna Metro is actually the deepest metro station in the world so that's pretty cool. It's about a 10-15 minutes walk from the metro station to get to the Lavra.
Get more on the Lavra (and see more pictures!) right here.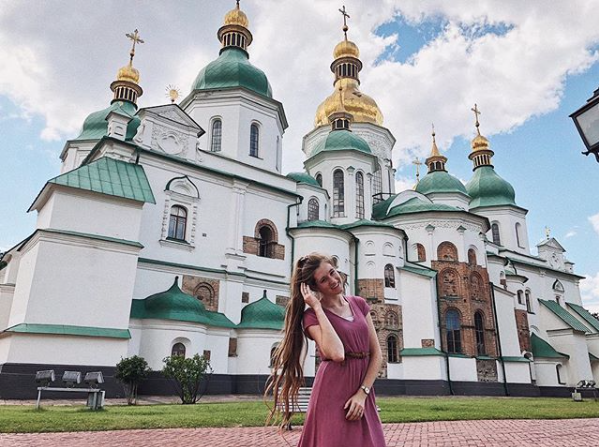 See Cathedrals Galore In Chernihiv
Hiding in the small city of Chernihiv is about one fourth of all old, Russian architecture found in Ukraine. It's also home to the Savior Transfiguration Cathedral, which is the oldest church in Ukraine.
Still need a bit more convincing to visit here? This quaint city isn't overrun by tourists, so a quick visit here will give you the chance to admire some of the country's oldest and most historical cathedrals, and get a taste of local life outside of the huge city of Kiev.
Visit in the summer and find parks and a city square lined with thick green trees, and visit in the autumn? Find the surrounding forests painted gold and orange.
Getting Here: It'll take about 2.5 hours, but you can get from Kiev to Chernihiv. Find a marshrutka (shuttle bus) outside of Kiev's Demiivska Metro Station (you'll get off here to arrive at the Central Bus Station). Marshrutkas tend to depart frequently to the city between 7:00 AM to 10:00 PM, but you can chat with your Local Coordinator about finding a specific time table for a bus there.

Head's up: Chernigov is the same city as Chernihiv, it's just the Russian spelling.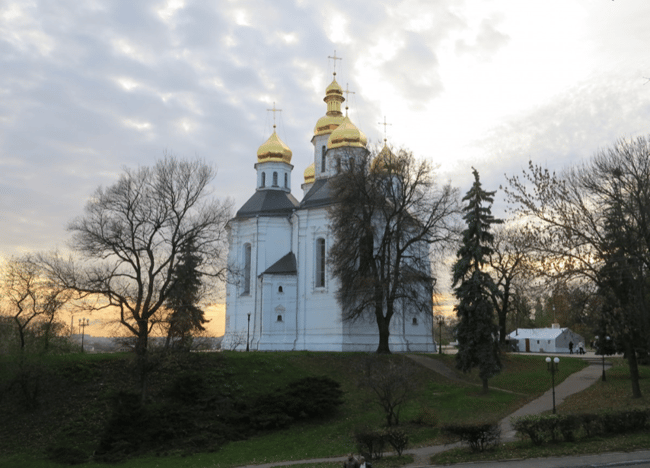 Brave The Sites Of Chernobyl
Have you heard of Chernobyl? Found near the city of Pripyat was a nuclear power plant that had a disaster in 1986. During a power drill, the station exploded releasing radioactive chemicals into the air which instantly killed dozens, but thousands have suffered from illnesses and defects caused by the radioactivity.
Getting Here: You'll need to go with a tour who can pick you up in Kiev and take you to the plant. There's some safety precautions you'll need to take and you'll need a radiation monitor while you tour the grounds, hence the guide. Here's more about visiting Chernobyl.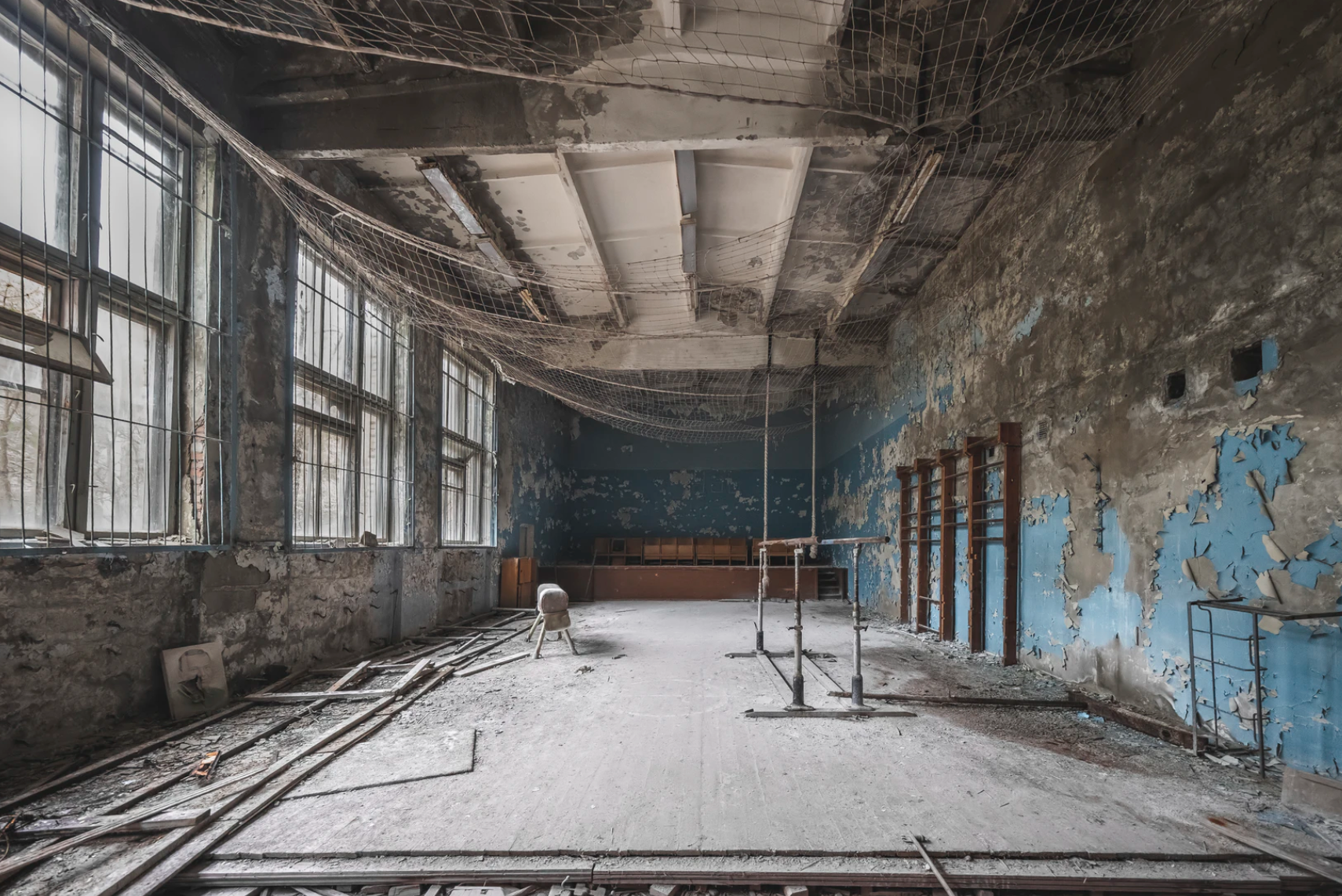 Weekend Getaways
Lviv

Truskavets

Odessa

Rivne

Kamianets-Podilskyi Castle

Uzhgorod
Why We Absolutely Love Lviv
This might be the absolute favorite place to vacation in all of Ukraine, if you talk with some of our volunteers. A beautiful city crammed full of museums, stately houses, cafes, and picturesque city streets, Lviv is close enough to visit on the weekend … but we think you might want to visit more than once.
Getting Here: It'll take about 6-10 hours, which makes it a perfect overnight train option: Fall asleep in Kiev, and wake up in Lviv! Get more info about taking an overnight train, plus details on our favorite cafes and things to do in here in our Lviv City Guide.

Visit The Quaint City Of Truskavets
Truskavets is close to Lviv which (as we mentioned) is one of our most favorite places in Ukraine! We'd recommend spending a few days in Lviv and during that trip take a little day trip to Truskvets.
Truskavets is know as a resort town which means you will find resorts and spas everywhere.
The city is known to have water possessing different healing qualities. In town, find the building where you can drink from these springs, which all have a range of minerals that supposedly heal you in a different way. Locals go here frequently, sometimes even multiple times a day to drink this water.
Getting Here: Once you're in Lviv take a bus to Truskavets. It's just under two hours and is only about 12 euros round trip. We'd recommend taking the early one leaving around 6:15 AM and then the bus leaving around 5:30 PM bus coming back. This is a great site to use for booking your tickets.
Hang out On Odessa's Beaches
We are big fans of the beaches in Ukraine. Hugging the black sea and lined with resorts and palm trees, Odessa is a sunny getaway you can easily tackle on a weekend. There are also some beautiful pastel buildings and parks to explore if you want a break from all of the sand.
Getting Here: Another overnight train option, it takes about 6-7 to get from Kiev to Odessa. We have information about getting here, places to stay, and our favorite beaches in our Odessa city guide.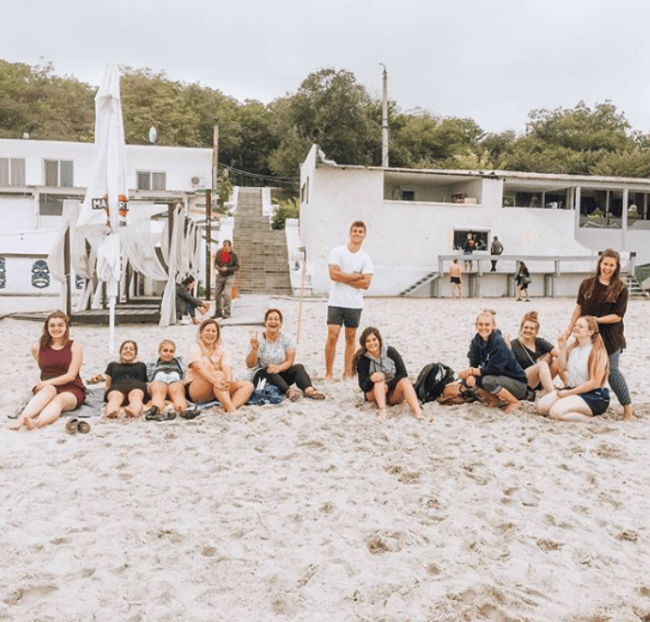 Instagram The Tunnel of Love
Spend a few minutes on Pinterest and you might run into this beauty. What used to be a train tunnel is now a leafy portal to some other world (not really, but it seems like it!). Visit in the summer and spring and you'll run into a forest green gateway. Visit in the fall and walk down a tunnel lined with golds, reds, and yellows. We're in.
Getting Here: From Kiev to Rivne it's about a 4 hour journey. You could squish this into a day trip if you can start early and match up your train times, but most volunteers visit Rivne on a weekend. Get more on the Tunnel of Love here.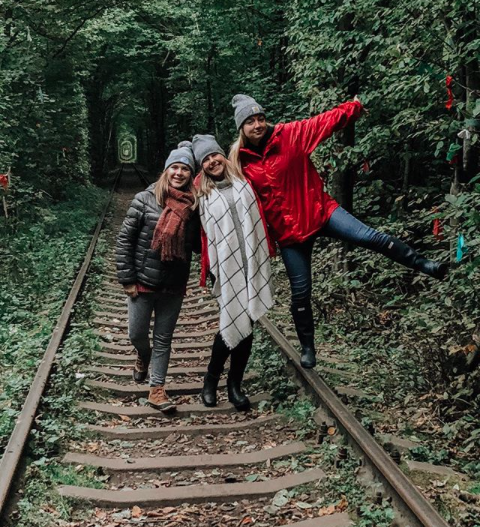 The Castle of Kamianets Podilskyi
If you want to feel like you've stepped back into medieval history, Kamianets-Podilskyi is where you should head. Several centuries old and boasting an impressive history, this sprawling castle has loads to explore. Plan on walking a lot to explore all of the courtyards and towers, and paying a little extra to do some extra activities like archery or taking a photo with an owl or falcon.
Getting Here: Easily reached from Kiev or nearby Lviv. Here's more about this Ukrainian castle, including how to get here via train.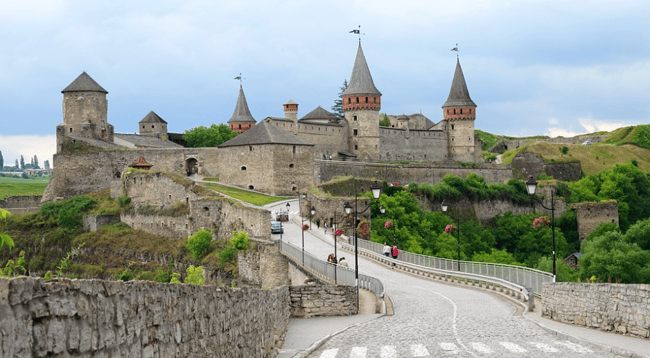 Hop Over To Uzhgorod
Nestled right on the border of Ukraine and Slovakia sits a charming city that makes for an ideal weekend trip from Kiev, Ukraine. You'll find wide pastoral fields, a European-esque city, imposing castles, and onion-domes dotting the skyline, plus a few other adventures you weren't expecting. Come for a quiet weekend, see if you can spot a handful of teeny-tiny bronze statues, or visit in the spring in time to see hundreds of cherry trees turn the city into a pink-and-white-petal cloud.
Getting Here: Take a sleeper train from Kiev, and arrive in about 12 hours. We have your Uzhgorod guide here which is crammed full of restaurant recommendations, things to do, and other helpful tips for your visit.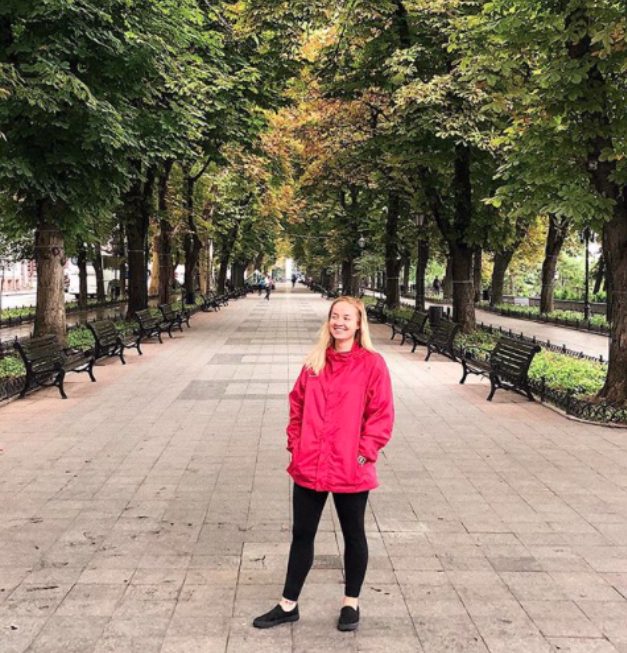 There's even more to see in Ukraine than you think
Filled with colorful cathedrals, deep metro stops that are prettier than some of the museums you'll find in Europe, plus a fascinating history that you can experience first-hand, Ukraine is country that keeps surprising us.