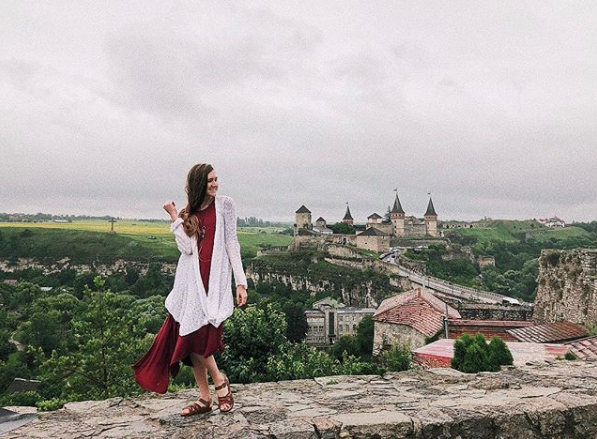 Anyone headed to Ukraine for a visit or a semester? We know there is already a ton to see in your country, but we're here to add in another must-see stop for your semester abroad.
Since ILP (International Language Programs — that's us!) has been sending college-aged volunteers here for years, we often get a few questions about this country. What do you love about it? What's it like to actually live there? Most of our volunteers didn't know much about Ukraine before they went to live there for a semester, but then came home saying their heart is forever in this incredible country!


---
Get a peek at a typical day for an ILP volunteer in Ukraine:
What it's like to live in Ukraine
---


But after you've done a tiny bit of research, you'll realize that Ukraine has got some unreal sites you really can't experience anywhere else. From towering, onion-domed churches, colorful streets lined with gorgeous tapestries, scarves and nesting dolls, along with the cutest babushkas and a rich history, you'll be jumping at the chance to really delve into a country like Ukraine. Still need a little convincing? We've got just to place.
If you're into seeing what this country has to offer, we think you'll love this Ukraine Destination Guide ... especially since it highlights gems like Kamianets-Podilskyi.
How To Visit This Must-See Castle
Learn A Bit About The History
The main pull of this city, Stara Fortetsya (the pretty fortress and castle) is the place to be. This structure has been shaped by hundreds and hundreds of years but also by quite the smattering of cultures. For about a thousand years, Stara Fortetsya was at the center of a huge trade route, meaning it was a pretty hot commodity — everyone wanted it. It passed from Ukrainians to the Polish then onto the Turkish, then on to the Russian Empire, with each conquering culture adding on more and more towers, bridges and fortifications (oh, and dungeons). At one point, it was even turned into a mosque; if you look closely, you can spot a minaret.

If you want to feel like you've stepped back into medieval history, Kamianets-Podilskyi is where you should head.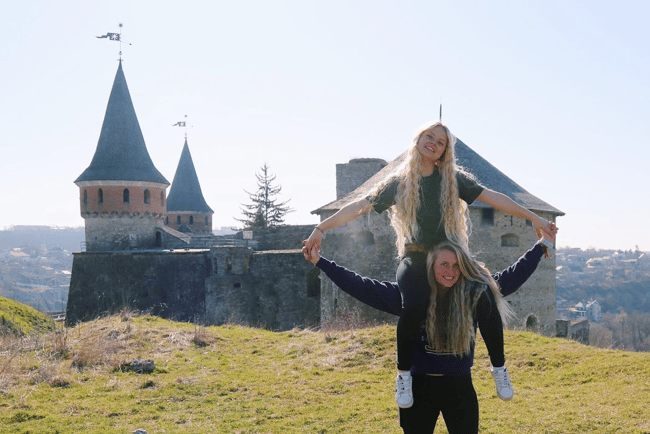 What To Do There
More On The Castle
It's worth visiting this city just for this experience alone! The medieval fortress is probably the most impressive of all the Ukrainian castles, and you'll definitely spend even more time here than you were planning on. It's surrounded by a canyon river, with plenty of beautiful, lush foliage. The entire fortress has been well preserved, so while there, climb the steps of the towers to see the view from high windows. And make sure you wander around the small shops and food booths within the walls of the fortress.
Since there isn't a lot of info written in English around the castle, if you still want to hear the local history and legends, then booking a private walking tour is a great option! Check out this one. It's 50 UAH (less than $2) to enter the castle. Additional activities (like a bit of archery on the main bridge) will cost more.
Hours: Daily from 9:00 AM to 6:00 PM, but closes at 5:00 PM in the winter months.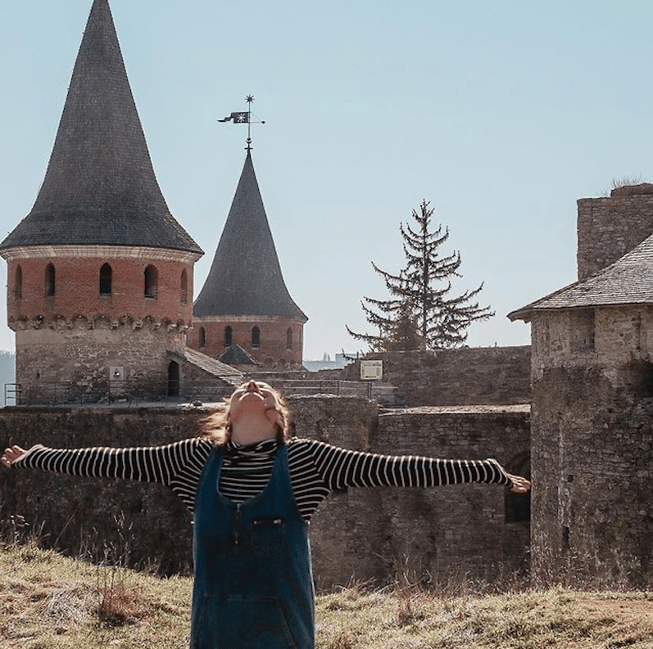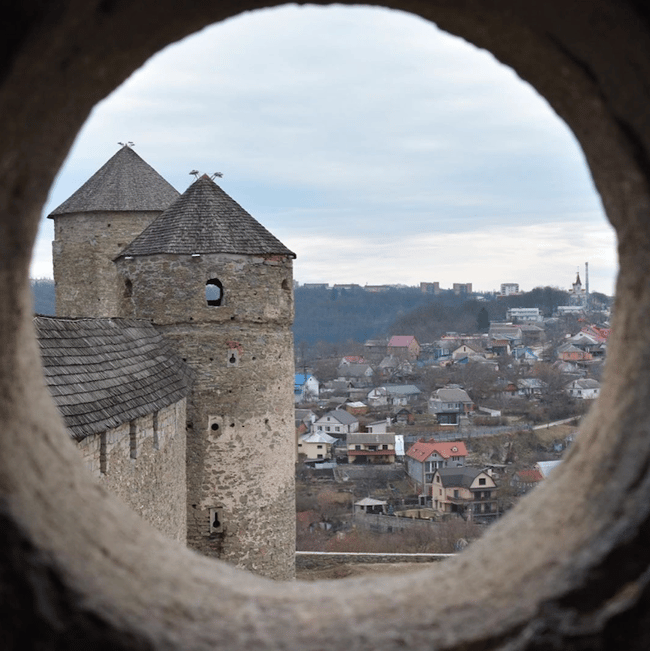 Museum of Miniatures
You won't need more than 30 minutes to visit this quaint, outdoor museum that showcases 16 miniature but complete replicas of Ukraine's favorite castles. Entrance fees are less that $2, so definitely worth a visit, especially since you can see the miniature version of Kamianets-Podilskyi's castle, with the real one rising in the background. Quite a breathtaking view! See photos of each of the miniature castles here!

Hours: Daily from 9 am to 10 pm.
Address: Starobulvarna St., 10, Kamianets-Podilskyi 32300, Ukraine
Old Town
Across the bridge from the fortress is the city's Old Town. With cobblestone streets, charming houses, beautiful churches, and city gates, you'll feel like you're taking a step back in time. Most tourists will skip out on Old Town, which is one of the reasons you shouldn't! If you keep your eyes peeled, you'll also find a lot of impressive street art on the walls encasing these old streets. Definitely the perfect place to spend a peaceful evening.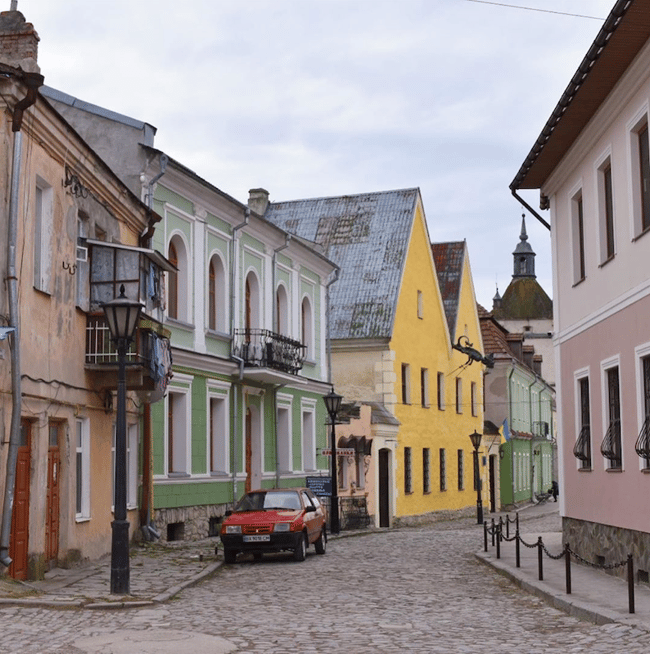 When To Visit
Like most places, Ukraine has a high season in the summer months, so it'll be the busiest around July and August. We suggest seeing this castle in the shoulder seasons, in the spring (May or June) or just after the high season in September. However, the castle is open year round, so just dress for the weather if you're visiting in the colder months.
Nearby Adventures
After you've had your fill here, know that there is an impressive castle-esque fortress just 30 minutes away! Find all the details about Khotyn here.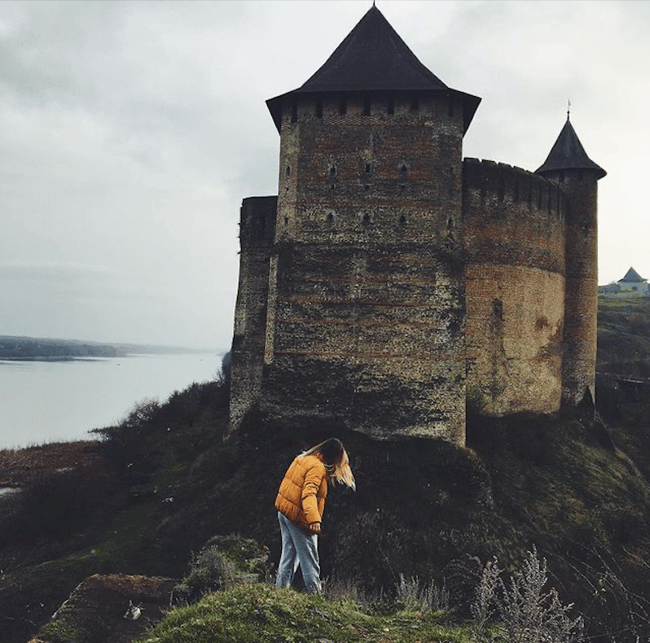 Where Is Kamianets-Podilskyi?

One of Ukraine's earliest towns, this city is found in the western part of the country, hovering above the borders of Romania and Moldova. It's within a stone's throw (or train ride) to one of the most popular vacation spots for our volunteers: the city of Lviv.
Get a guide on what to see, do, and where to eat in Lviv here — it's a top rated vacation spot for more than a few reasons.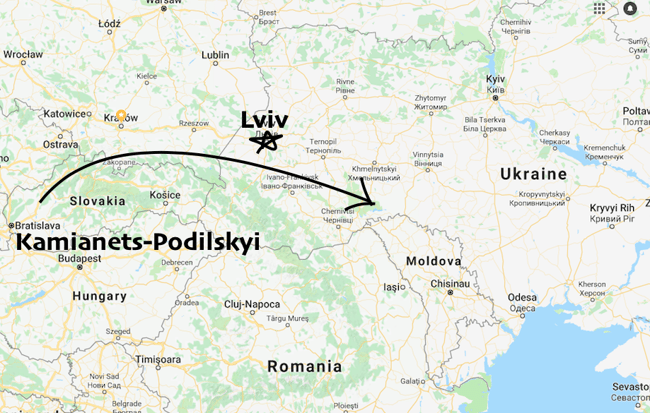 How Do I Get Here?
It works great to tack on seeing this castle while you're already vacationing in our favorite city of Lviv, so it makes sense to get here via Lviv, but we also have volunteers who live in Kiev for their semester abroad, so we have information coming straight from there as well.
From Lviv, Ukraine
If you'd like to go from Lviv via train, it's a long journey but a fun one if you have a free weekend to spare. I'd recommend taking a train or a bus from Lviv to Chernivisti, which is about a 4 hour drive. While you're in Chernivisti, check out the architecture, especially the impressive university.

Once you've stretched your legs a bit, then make the journey from Chernivisti to Kamianets-Podilskyi. It's about a 1.5 hour bus ride, get info here.
From Kiev, Ukraine
You can check out a train timetable here. Trains typically depart daily, and plan on spending about 7 hours on the train. Some trains depart in the evening, meaning you book a sleeper train and snooze until you arrive in Kamianets-Podilskyi. This is probably your best option since accommodations are kind of a pain to find in this area. Book a sleeper train and you don't have to worry about it!
When it comes to booking trains we love using this site.
And here's another site you can try for booking.

Have your heart set on a semester in Ukraine?
If you've got a couple of questions (deciding to live abroad is a big decision after all!), that's also not a problem. Come talk to an ILP representative about what volunteering and teaching English is like, how to pay for your semester abroad, and other tips. We can help with all of it!