Your phone is probably one of the first things you pack before backpacking Europe or headed for a semester abroad in Mexico, right? Here's how to make sure you can find a good international data plan for cheap!
Wondering how to pay for a semester abroad (because we all know travel can be expensive ... ) Come check out these money-saving tips so you can spend a semester living in Europe for a great price.
You'll need your phone abroad for more than just taking pictures — having data means you can pull up Google maps and get to your rad hostel or that cool temple in Thailand when you don't have WiFi, but if you don't have an international data plan, roaming charges will be very, very expensive.
How To Afford International Data
Volunteer teachers with ILP probably don't have tons of money for those expensive data charges (and who wants to pay too much for data when your money can be spent on the best gelato in Rome?)
Here are our tips:
T-Mobile
If your provider is T-Mobile, ask about their international phone plan which works in 140+ countries. In fact, ILP (aka International Language Programs) loves this plan so much we've worked it out so our volunteers can access this plan during their ILP semester.
Don't have T-Mobile? Don't worry! You can still get the ILP deal even if you have another phone provider.

You can get the scoop on ILP's Phone plan right here.
Google Project Fi
You have to have certain phones to use this plan (sorry iPhone users), but you'll pay a fixed, low rate for any date you use at home and while you're abroad. Whatever data you don't used is refunded back to us at the end of the month.

Get more info on the Google Project Fi right here.
Go With A SIM Card
If you'll be country hoping (like all over Europe or while traveling through Asia) you might want to switch out sim cards per country. You can get a SIM card in the airport, little grocery marts and other stores all over. You can get 'em for pretty cheap too — and inserting a SIM card couldn't be easier.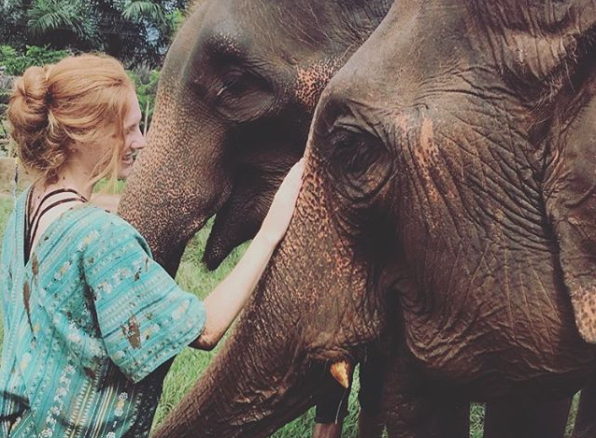 There are lots of ways to avoid data charges while you're traveling internationally so be sure to check out all of your options to find the best method that works for your (and helps you when it comes to saving money).
And remember, traveling doesn't have to be expensive — when you volunteer with ILP, you'll pay a program fee that includes your roundtrip airfare, housing, visa and meals ... plus, you can snag a discount to save even more.

Take a peek at all the ILP countries here, give our Instagram a good stalking session (we know you want to) and sent a text to an ILP rep to help get your questions answered: