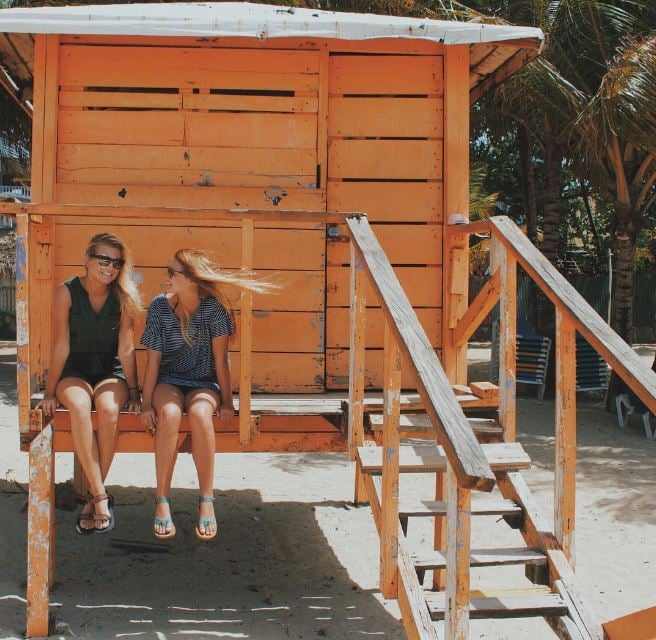 Cabarete is beyond popular with tourists, you can easily see why this beach is one of the best places to spend a Saturday.
With so many beaches in the Dominican Republic, which ones do you choose? Cabarete beach is a top pick for a few reasons. It's a wide stretch of sand, beyond easy and quick to get to and is home to the one of the most "ILP famous pictures" of that orange lifeguard tower. Picture a huge half-moon of beach dotted with kite surfers while you sip a smoothie at our favorite nearby cafe. Are you getting a pretty good idea of what your weekends could look like? Sounds pretty much perfect to me!


---
Want to live in this tropical paradise?
Come volunteer in the Dominican Republic!
---
Spending a whole semester in this Caribbean island will mean lots and lots of time on the beaches. Volunteers get weekends off and vacation days to hop all around exploring our favorite coastlines, which is good news for you: Cabarete beach is an easy adventure on a Saturday or Sunday. Here's what you can't miss:
A Bit About The Beach
Things To Do
Beside just hanging out on the sun-kissed sand, this beach boasts a few activities to keep you busy for a few hours. You can get windsurfing lessons (it's about $50 USD for 3 days of lessons if you get a group together — so handy for volunteers who are living close by) and surfboard rentals and lessons so you can master the surf. Rental and lessons are about $30-$40.
Cabarete beach is one of the best beaches in the Dominican Republic (and nearby) for kitesurfing and windsurfing so even if you don't try it out yourself, be sure to watch. There are hundreds of colorful sails dotting the skies as the surfers below navigate the windy sea breeze.

Still need a few more things to do? You can rent chairs and umbrellas for the day to help keep you out of the sun, too. Chairs typically run about $4.00 USD for the day.
Get That Lifeguard Picture
Pretty much a requirement for every ILP volunteer who comes to this beach, right? It's a picture you'll have to get before your semester is over and it's only found on this beach, tucked back into the trees.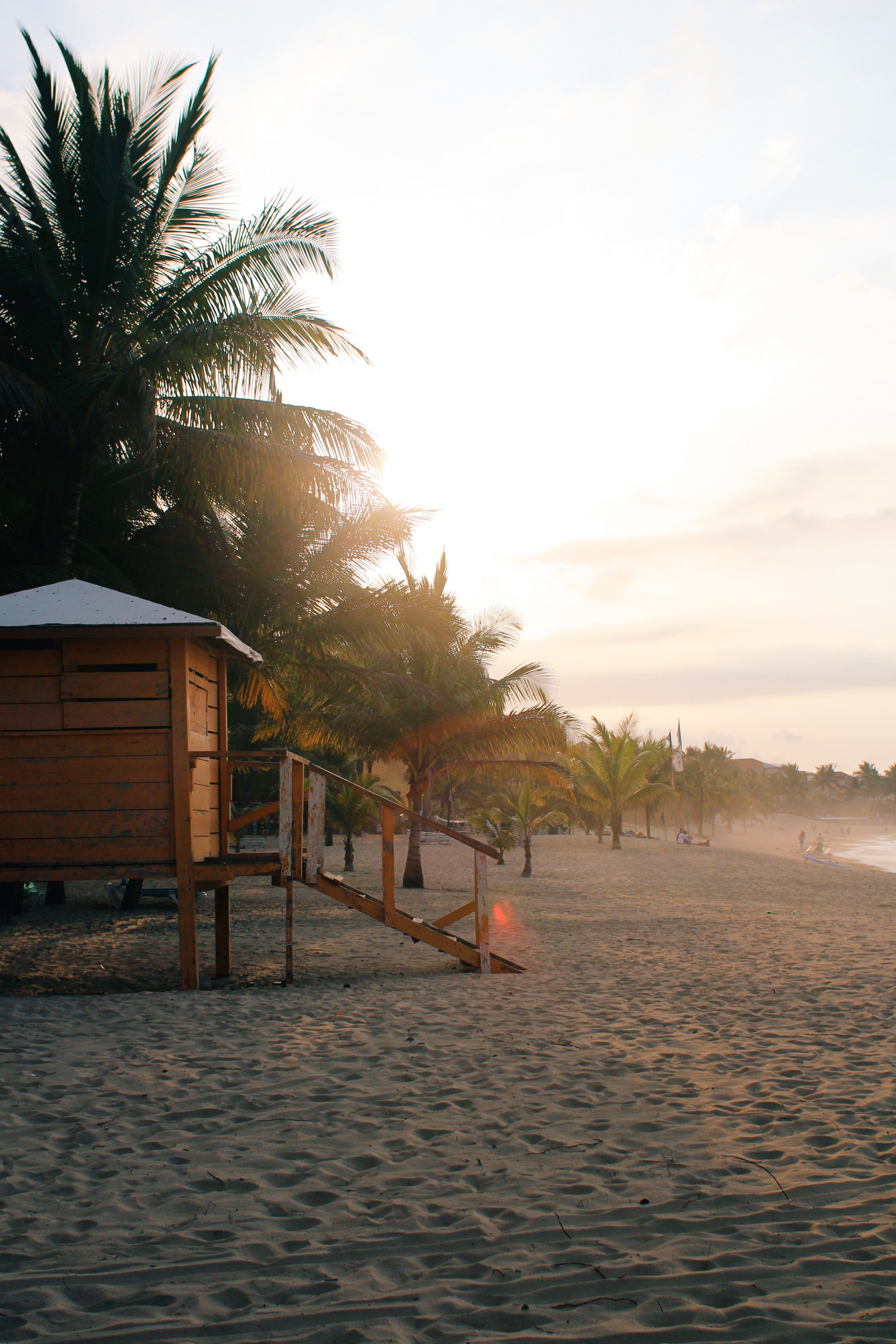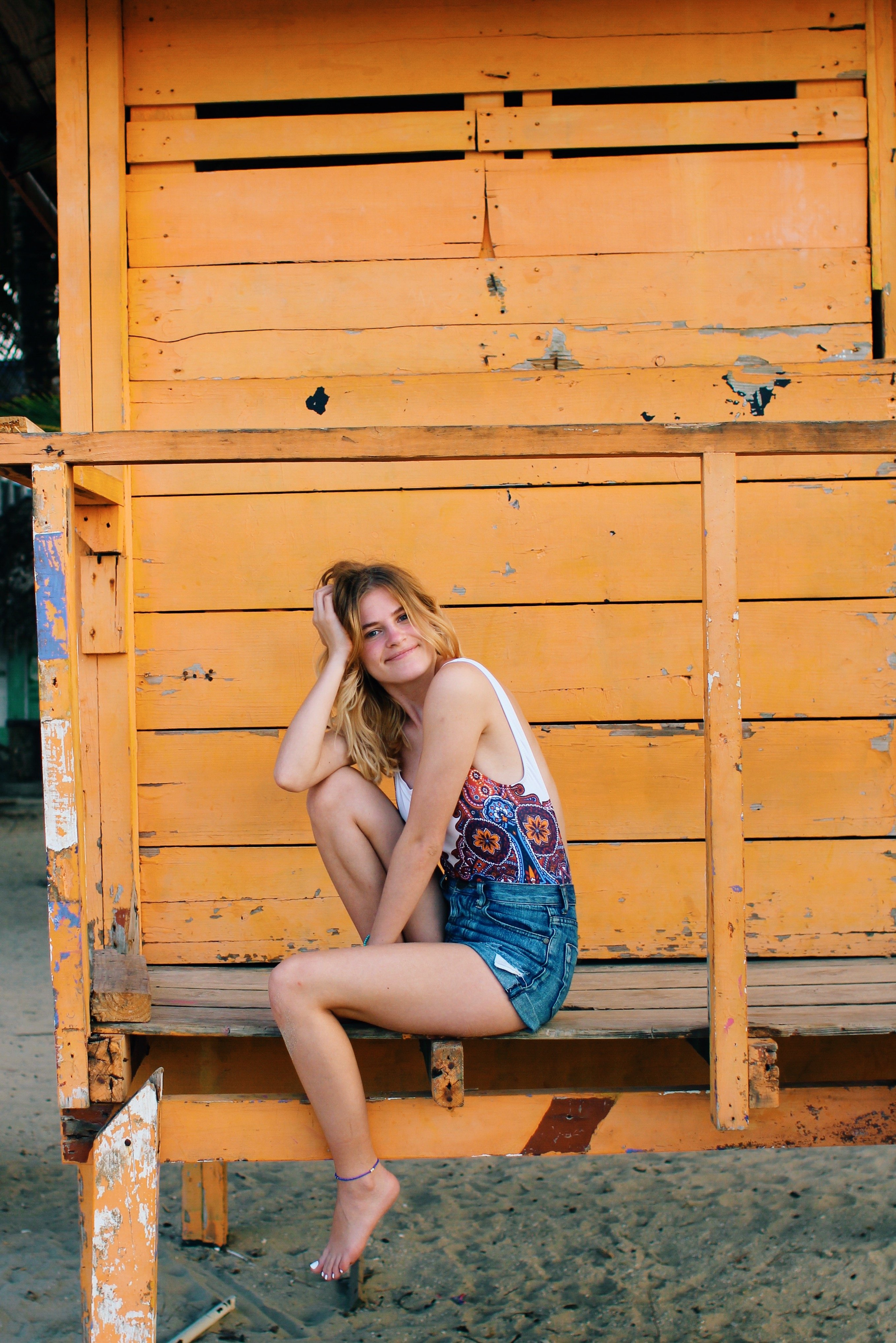 Get Some Treats + Shop Around
Cabarete is a huge beach where you feel like you can walk for miles. It curves around in an imperfect half-moon, broken up into different sections, almost like "mini beaches" all under the umbrella of Cabarete. You'll find most kitesurfers on "kite surf beach" and a few windsurfers and body boarding options around Bozo Beach, etc. All along the coastline, there's a fringe of palm trees and a string of restaurants that back the beach, meaning there are lots of options for açai bowls, smoothies, wraps, and all of your favorite treats.
Our favorite is a place called Fresh Fresh which is the go-to for all volunteers who visit. Prices are about $6-$10 and it's right by where the gua-gua will drop you off by the entrance of the beach (more on how to get here in a minute). They're open from 8:00 AM to 9:00 PM — here's their Facebook page for more info.
Back behind the beach a couple of streets are some boutiques and markets for you to shop at. This space is a very popular option for condo rentals so it's catered toward tourists meaning there's lots of things to do!
Getting To Cabarete
From Puerto Plata
If you're near or around Puerto Plata, this place is super close. Volunteers typically take a taxi to the local gua-gua station or stop — ask around for "parada de gua-gua Cabarete'. There will always be locals or other gua-gua drivers around who can make sure you're getting on the right gua-gua. The ride should be about 75 pesos, and will stop on the streets of downtown Cabarete. You'll need to walk through a couple of buildings to reach the beach, but you should be able to see it from the street.

If you need some help on figuring out gua-guas or even have question about what in the world we mean by gua-guas, you're covered. I have this guide about getting around the DR that is chock full of info all about navigating public transit here. Handy, right?
We're big fans of taking a gua-gua because it's so much more affordable. Taking a taxi, of course, is an option but prices are usually about $35 USD each way to get there from Puerto Plata. Yikes.
Where Is The Beach?
Found just east of Puerto Plata and past Sosua (another popular beach), Cabarete is a long beach that hugs a slight "s" curve all along the ocean. It provides a big stretch of sand that you can just walk up and down for hours and hours. Here's a map to help you orient what we're talking about.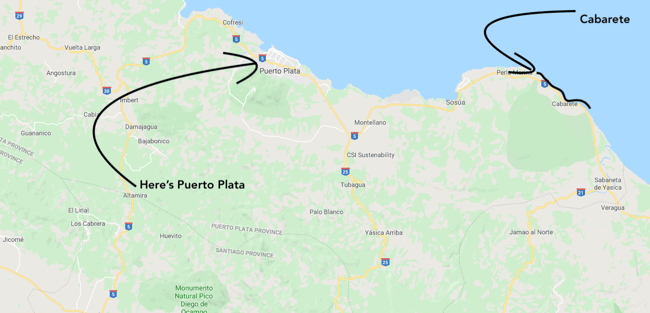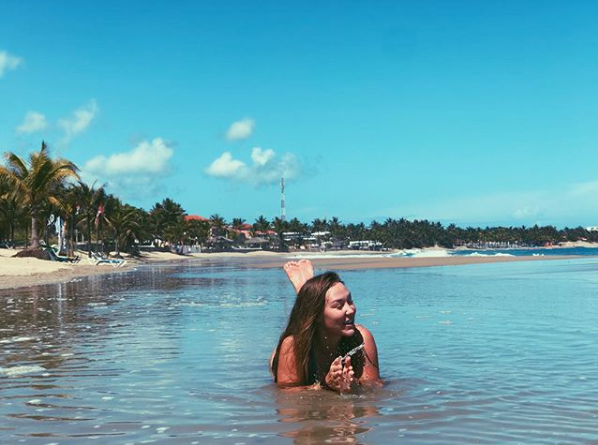 Spend a semester in the Caribbean with us!
We can't wait to tell you more about this happy little island and how you're needed here. Click that button to find out more about volunteering in the Dominican Republic on our website.