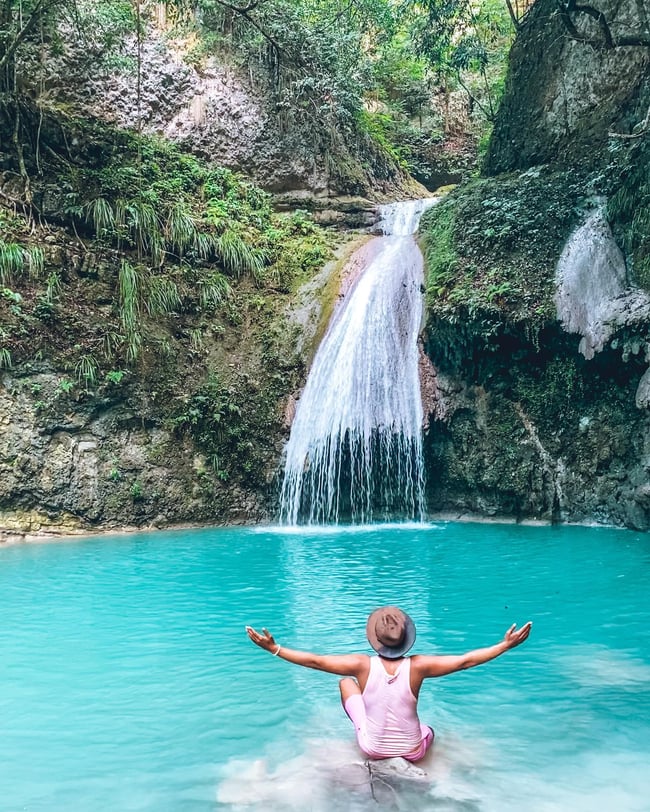 Photo @carlostorresrd

The blue cascades of La Rejoya Waterfall are an easy day trip if you find yourself in Puerto Plata or Cabarete!
Spending time in the Dominican Republic should be full of lots of things — you'll surely make time for the stunning beaches, best snorkeling spots, and plenty of coastal sunsets ... but we hope you're here long enough to explore portions of the island that aren't so slammed with tourists! One of the perks of spending a whole semester in the Dominican Republic as an ILP volunteer is just that — living here long enough to experience gems like the La Rejoya waterfall.


---
We're accepting applications!
Come see what living in the Caribbean is like as an ILP volunteer.
---
To start off, we love that the falls are quite the photo op, have a place for you to jump in and swim around, and are found close enough to popular spots like Puerto Plata (or Cabarete) which makes visiting a cinch. You'll get jungle time during your hike, then can enjoy the impossibly pretty falls hidden in the lush trees and plants at the end of your hike. Not many people know about this place, meaning you'll likely have it all to yourself. This waterfall is more of a local's secret, with just a couple of tour options available. We're spilling all the details you need to visit here happen, below:
A Bit About The Falls + What To Expect
La Rejoya Waterfall is tucked away in the deep and dense forest — a dramatic change from the coast if you're looking for something a bit different. The falls are actually a set of several cascades, with a trail that follows the winding path of the Camu river. Expect to cross the blue-green river a few times on your hike!
Your hike will take you to the first set of falls, a huge towering cascade that pools into the perfect swimming spot, several feet deep. Oh, and don't forget to add a mud mask to your swim. There's a unique type of clay that you can run on your skin for the added "spa" experience of the cascading blue falls.
Just so you know, there are additional falls above this cascade, but visiting is prohibited. The other waterfalls provide water to the nearby communities and are closed to visitors. You can see the PVC pipe that transports the water if you look for it on your hike.
While the Rejoya Waterfall is the highlight of your trip here, don't skip out on admiring the jungle you're hiking through. The trees and plants here have a rich history your guide may be able to tell you more about (many of the plants in this area have been used medically for centuries).
What To Expect
The hike can be steep and slippery in some sections. You'll be crossing the Camu river at a few points as well as the river bed which is sometimes totally washed out at some points of the year. Some visitors reported that the hike takes about 45 to 90-minutes to make the two-mile trail if which helps with knowing what to expect.
Going With A Tour
We're recommending a tour for this waterfall hike — the trails here are tricky to navigate and there is no service to call for help. It's not recommended to hike without a guide. Plus, going with a tour often gives you more info about the plants in the thick jungle, details about the falls, and can include some perks (like transportation, snacks, or lunch) depending on who you're booking with.
If you go the tour route, there are a few options (but feel free to look into your own tour options, too). Here are some we found: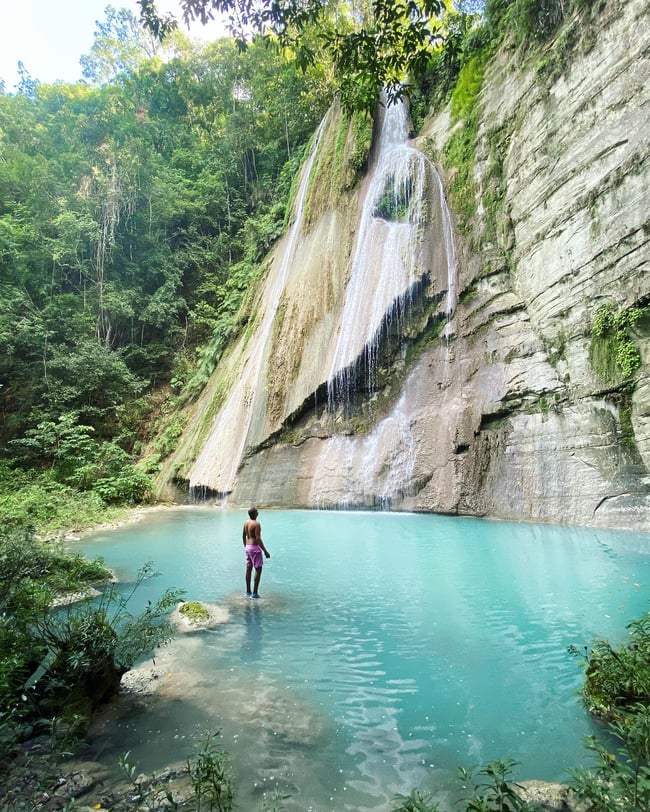 Photo @carlostorresrd

+ A Bit Of Advice And Other Info
Things To Pack
As was mentioned, you'll cross the river a few times on your hike so wear shoes that can handle the hike (slippery rocks, steep trails, and possibly mud) and the water.
Most of the hike is rather shady, but plan on bringing a hat and other sun protection (as well as some bug spray).
Check with your tour guide and group to make sure you know what's included — some may include water, snacks, or even lunch. I'd still plan on bringing your own snacks and a water bottle just to make sure you have what you need.
There aren't changing rooms or facilities up at the falls, so it's best to hike in whatever you're planning on swimming in.
Getting Here
Again, you'll likely be seeing La Rejoya Waterfall via a tour guide, many who pick up (and drop off) either in Puerto Plata or Cabarete. From both, it's about an hour's drive to get to the trailhead.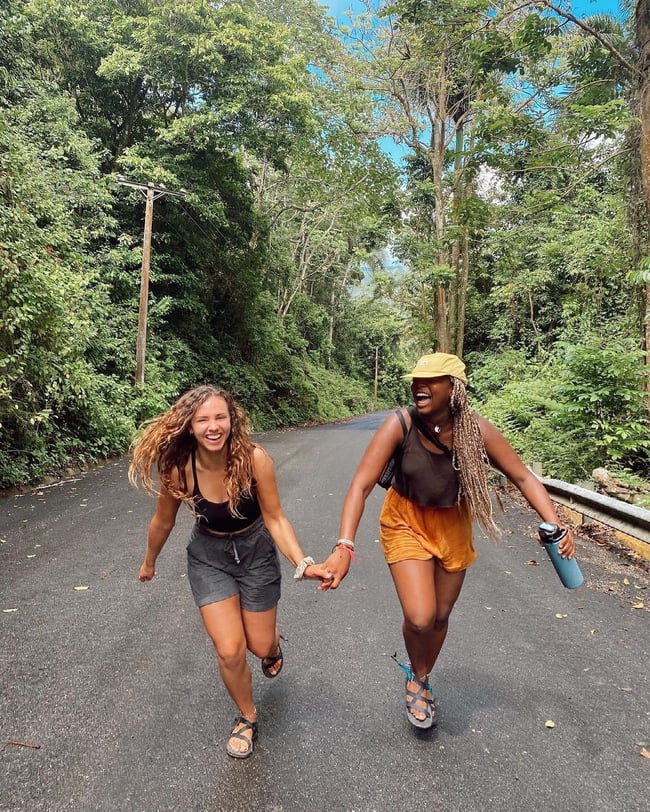 Ready to really experience this country?
We love visiting as a tourist, but love the chance to live here as a volunteer even more! Come see the DR with ILP, for a semester abroad of making a difference, living and teaching with a group of college-aged volunteers, and traveling around with enough time to see all the hot spots and hidden gems.! ILP (International Language Programs) has years of experience arranging this type of experience — we set up your flight, housing, teaching schedule, and more, making it really easy to spend a whole semester here.