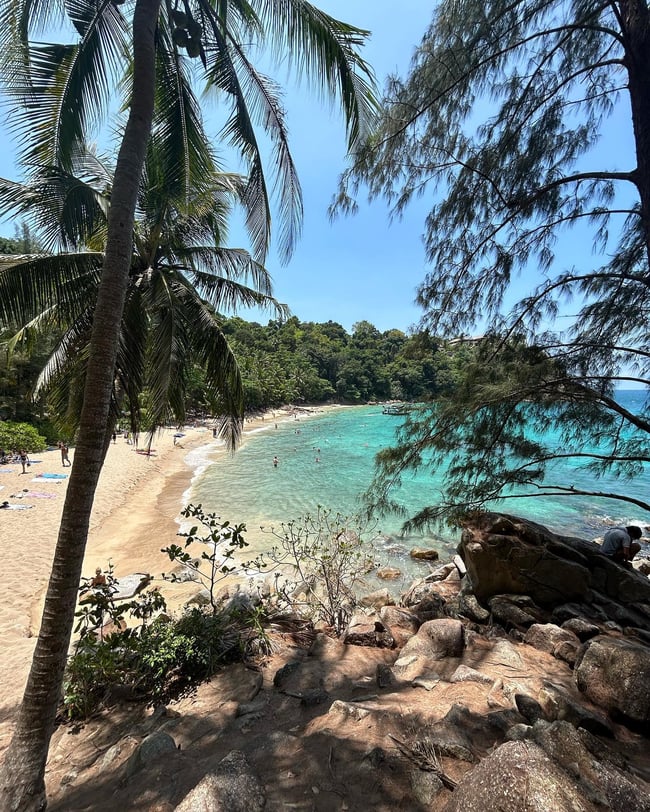 Bali is unreal pretty, but not all the beaches are created equal.

If you didn't know, Bali really is what dreams are made of. How can you not love the temples, infinity pools, lush rice terraces and general feeling of just being in Bali? To make things even better, it's a short flight from Bangkok, so if you're volunteering for a semester in Thailand, you can easily head here on vacation.


---
Ready to come live in Thailand and island hop to Bali?
See what volunteering in Thailand is about.
---

So yeah, we loooove Bali. And there's a lot of reasons why Bali is one of the favorite ILP vacations that our volunteers in Thailand can't get enough of. But to see the best parts and best beaches, you'll need this handy post. Not every beach in Bali is amazing — some aren't really worth visiting at all. To help you out, we've done some research so you can only visit the good beaches (and know which ones to skip).
Beaches We Love
We've broken down the parts of the island to hopefully point you to the best beaches where you're already vacationing:
Around Uluwatu
Near Padangbai
Outside "Nusa" Islands
Outside "Gili" Islands
Around Uluwatu
Uluwatu is one of my favorite places on the island, home to a gorgeous temple you have to see at sunset (it's called the Uluwatu temple and it's a stunner — just watch out for all of the monkeys that will legitimately grab your earrings right out of your ear. True story). Anyways, my favorite beaches I visited in Bali were in this area. Uluwatu is found on the southern most tip of the island, in a little rounded "peninsula" that juts out and kinda looks like a little foot to the island. The beaches are all along the western coast (peek the map below for a visual).
Most beaches in the area are great for surfing, with large bits of reef that create breaks that are good for those pretty comfortable on the board. Some beaches do have rockier sections, but you can usually find a few sandy coves to hang out in — plus, those sections were quieter and allowed some swimming (but the surf is still strong). Here are some to check out:
Thomas Beach
Dreamland Beach
Bingin Beach


Padang Padang

Suluban Surf Beach
Getting To Uluwatu
I first visited Ubud (here's a guide about how to spend your time in Ubud) then hired a car to take us down to Ubud. It was about $40 USD to hire a driver for the whole day, and we arranged to have him drive us around Ubud then down to our place in Uluwatu. Check with your accommodation too — some AirBnbs do have airport pick up for an added cost, or you can get a taxi. Prices for a taxi were about $25 USD from the airport all the way down to Uluwatu (it's about a 45 minute ride).
As far as getting around to the different beaches, I'd really look into accommodation. I stayed at a place that was within walking distance to Dreamland Beach (a personal fav — just peek the picture below!). For getting around to the other beaches, plan on getting a taxi around Uluwatu to hit up all the ones on your list (if you're not staying nearby).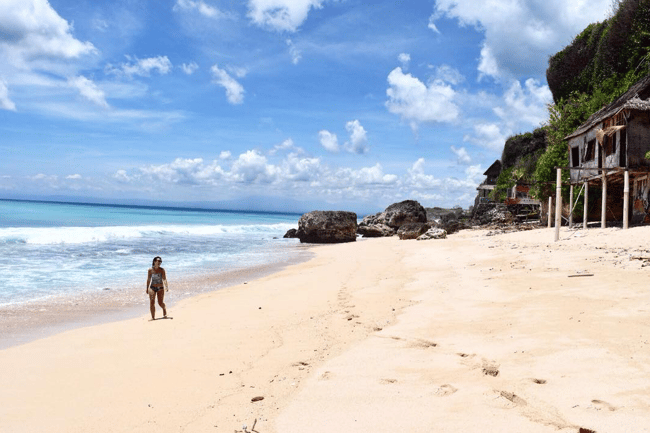 Near Padangbai
Come here for snorkeling! Head to the eastern part of Bali to visit the coastal city of Padangbai. (It's found just straight north of the Penida Island if that helps you orient yourself). It's a fishing village and a ferry port, but still has retained some of that island charm that hasn't been totally taken over by the tourism industry. You'll get a quiet, more fisherman style of tourist experience here with some beaches that have a calmer surf and are more set up for snorkeling. Here are the two in the area worth seeing:
Just something to note about these beaches — they tend to have rockier shores (so not the soft sandy ones you'll find elsewhere) but that just helps keep the water clearer and better set up for snorkeling. In the water if you go swimming, you'll want to be careful to not step on the reef that juts out from the seabed, and steer clear of swimming if the water is rough (you don't want to be jostled around rocky reef in rougher waters). But don't worry, all those rocks and reef plus the clear water make for really good off-shore snorkeling. These two beaches are set up for snorkeling and scuba diving, that's for sure.
Getting To Padangbai
Your best bet is a taxi or to hire a driver or you can get very adventurous and take a bus. They do have a route that takes you from Ubud (and a couple of other cities) to Padangbai on Perama buses. They have daily departures (7:00 AM, 11:30 AM, and 3:00 PM) for just 75,000 rupiahs which is about $5 USD. Check routes here.
Once you arrive, the whole area is really walkable. The two beaches are just a 20 minute walk apart from each other, so you're set up to visit both in the same day if you'd like.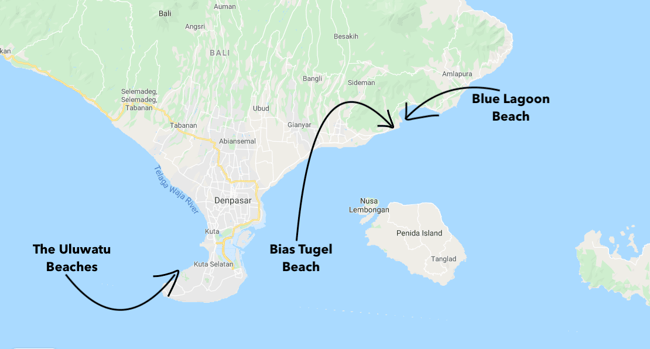 The "Nusa" Islands
But you'd really be missing out if you just went to Bali and didn't hop over to a few neighboring islands. This set of three islands (Nusa Lembongan, Nusa Penida, and Nusa Ceningan) that are just a short, 30 minute boat ride away from Bali and boast some of the prettiest sites in the country. Each island boasts so many gorgeous beaches, it's just going to be easier to have you read this Nusa Island post so you can get a total run down.

But yes, you'll need to head to Nusa Penida to get this stellar picture and trek down to Kelingking Beach.
Getting To The Nusa Islands
That blog post above has all the info you'll need (but most typically head out from Sanur which we talk a bit about below).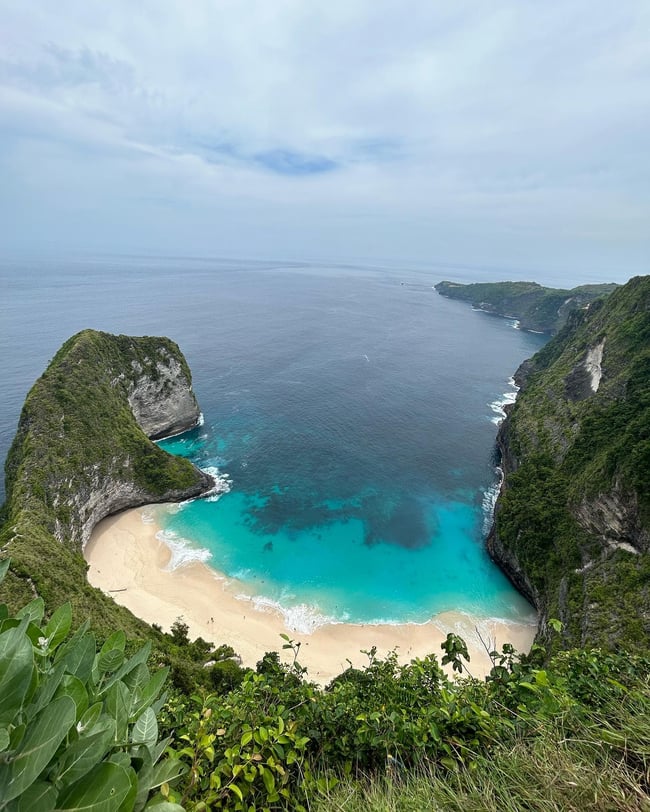 Outside Gili Islands
If you love the idea of the Nusa Islands, take a quick trip over to the Gili Islands for an even more remote feel. We're talking beaches you can have all to yourself, and islands so small you can walk around the whole thing in just over an hour.
The Gili Island triplets are a collection of three islands found on the northwest coast of the Nusa Lombok: Gili Trawangan, Gili Meno, and Gili Air are the three you have to keep track of for this post. Right off the bat, know that you're going to want to spend most of your time on Gili Air or Gili Meno. They're the smaller of the two islands and have the kind of vacation-vibes you're looking for. Gili Trawangan is the largest and the busiest of the island and isn't as focused on relaxation and beach time. Example? You'll find those dreamy "ocean swings" on all of the islands, but you'll have to wait in line if you visit them on Gili Trawangan.
Here's everything you need to know about vacationing in the Gili Islands.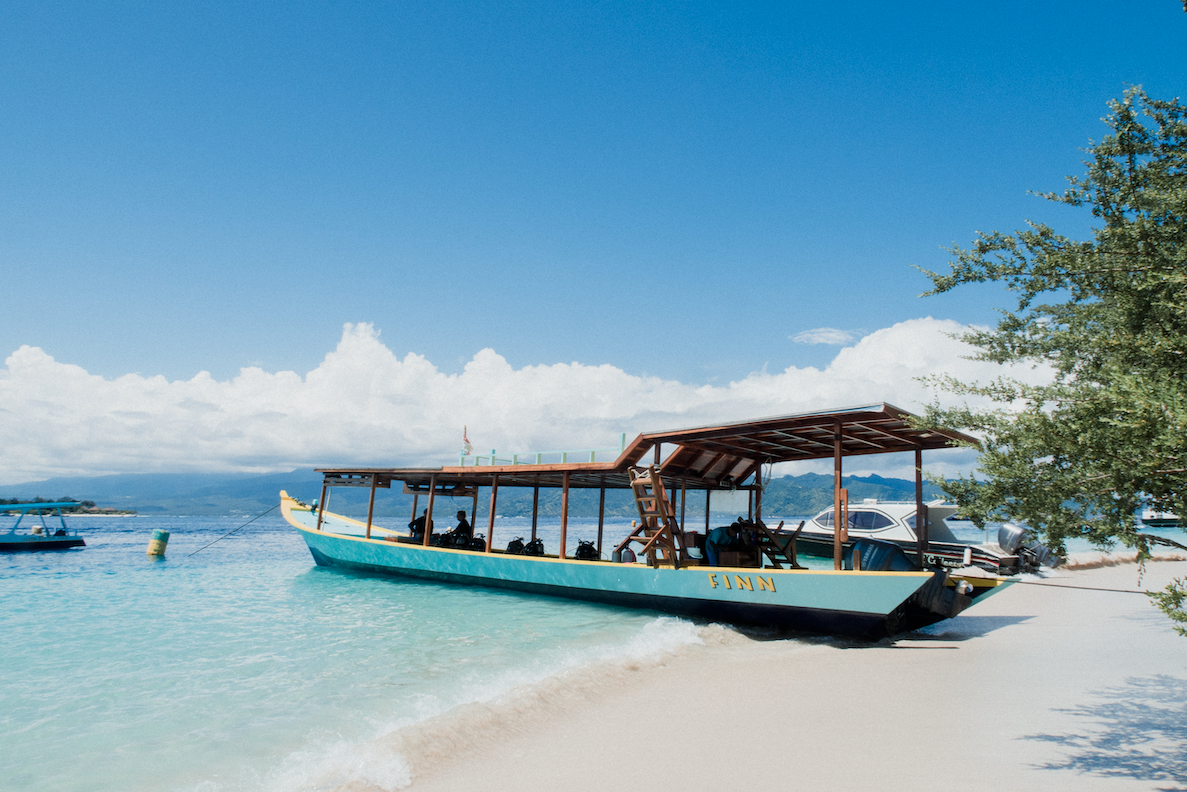 Beaches We Love Less
One time I had a friend visit Bali and said she hated it .. um, what? Not that every place is for everyone, but I found out that she was only there for a couple of days and just went to one beach: Kuta beach. She didn't like the crowds, and just thought it was a typical beach, not the stunners you can find elsewhere on the island. That's why it's so important to know the good spots on the island (you're welcome for the list above .. and the short list of the ones to avoid below).
Sanur
Sanur beach is very quiet, no waves, and just a bit lackluster. It's fine to walk along on the boardwalk, but if you want to hang out all day, head to another beach. Sanur's only redeeming quality is that's where you pick up the ferry to head to the Nusa Islands, so plan accordingly: you won't want to really spend time on this beach, just head here before hopping over to the trio of islands boasting way better beaches.
Kuta
Kuta is known as a tourist beach and has a party beach reputation ... which means loud parties, and trash + shattered glass bottles littering the sand. It's one of the closest beaches to the airport which means bigger crowds too. So many travelers just visiting for a day or two head here and call it good. I say absolutely skip this beach.
Seminyak
Found just north of Kuta, this beach sometimes pops up on the lists of great Bali beaches, but I'm not a fan. It's very crowded, strewn with lots of umbrellas to rent, though it's a nicer beach than the one you'll find in Kuta. Hard pass — there are way better places to sunbathe.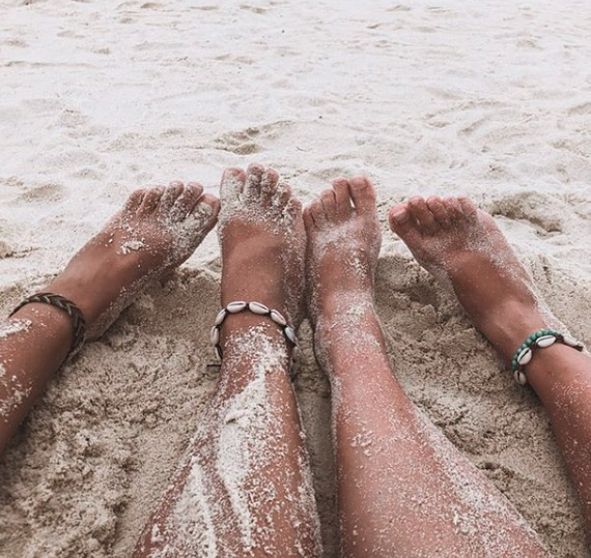 Come teach English in Thailand!
Think about it — you'll be living in Thailand as an English teacher (no worries, I had zero experience) then have weekends off and vacation days to hit all the places on your bucket list ... and we all know you want to visit Bali.